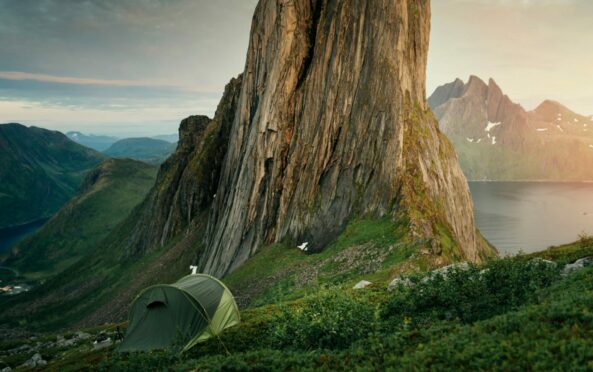 Silence is golden, so the song says but, in our hectic world of news and technology, it can be hard to find.
In most places – from mountain peak to thickest forest – it is almost impossible to experience a true and splendid silence without the intrusion of human-made noise.
True quiet – the absence of sound from things like aeroplanes, machinery or mobile phones – is, according to experts, endangered, at as much risk of extinction as tigers, pandas and ice caps.
Its loss, they fear, will be to the detriment of our health because quiet is said to help lower blood pressure and stress hormone levels, ease insomnia and improve concentration. Some doctors in Scotland and around the world are now even prescribing a peaceful commune with nature to treat our ills.
Now individuals and organisations are waking up to the benefits of blanking out human noise with the creation of silent spots in inner cities, quiet airports and hotels, and even national parks where only natural sound is present.
Among them is award-winning travel writer Emma Thomson, who has made it her mission to seek out those places where human sound is silent. In her new book Quiet Escapes, she visits 50 spots around the world where people can swap the tumult of daily life for tranquillity. They include natural wilderness, island retreats and oases of quiet in urban jungles.
Dundee-born Thomson, 40, has travelled to the remotest corners of the globe from the Amazon to the Horn of Africa and has given talks at the National Geographic headquarters in Washington DC and to London's Royal Geographical Society.
She found her peace close to home in Scotland which is, according to a European Environment Agency report, one of the quietest destinations in Europe.
She said: "I list two places in Scotland in the book: Foula in the Shetland Islands and the island of Carna off the Ardnamurchan peninsula.
"Foula is the UK's most remote, permanently inhabited island, on the same latitude as Anchorage in Alaska, and home to only 38 people who have no pub, no shop and no public transport. With peaks that tumble 300 metres down to the sea, it is not silent. It is alive with the sound of thousands of seabirds; puffins and arctic terns and the world's biggest colony of Great Skuas. But what I make clear in the book is that quiet is not just the absence of noise. It is more about being away from human noise.
"To get a better sense of what defines quiet or silence I spoke to Emmy-winning American acoustic ecologist Gordon Hempton who said quietness was at the risk of extinction in the same way the polar ice caps are. It's a bold claim to make. And he said that as of 2018, no one was protecting the quiet in our landscapes. That is why he co-founded Quiet Parks International in 2018 (like Rio Zabalo in north-eastern Ecuador near the border with Peru and Colombia, which in 2019 was designated the world's first Wilderness Quiet Park).
"Hempton said the way they measure quiet is to look for noise-free intervals two hours before and an hour after sunrise. Anything over 15 minutes without human-caused noise within that time is considered world class. He has been all over the world and has only found it in a handful of places. Only 15 minutes without human noise is quite shocking.
"Even on the top of mountains you'll hear a plane going overhead, or you might hear farm machinery in the valley below but we've learned to tune it out. It is amazing when you start filtering out the sounds; this constant barrage that our brains are so over-infused with."
She found the sound of silence on the island of Carna, at Loch Sunart, protected by the 2014 Carna Conservation Initiative. It has no permanent inhabitants but has two holiday cottages for hire.
Thomson said: "You are packed up with supplies and rowed across the loch to the island where you are left to your own devices. It has a real sense of being alone within nature and soaking up the silence. It is a special place."
But the writer, who gave up her job as commissioning editor of Bradt Travel Guides to join a world-first expedition crossing the Skeleton Coast in Namibia in 2011, revealed her most intense peace was found in Greenland. She explained: "In the small coastal town of Ilulissat I stood at the edge of Disko Bay and the only sounds I could hear were the cracking of icebergs and the occasional howl of a dog. There was a sense of peace and silence that sinks into your bones. It was quite profound."
Doing away with human din has greater benefits than people realise, said Thomson, who has a partner, physiotherapist Andrew Nicoll, and lives in Kent. She said: "Experiencing quiet significantly lowers levels of the stress hormone cortisol and reduces risk of heart attack.
"In Japan, people have recognised the benefits of 'forest bathing.' And Canada has just rolled out an almost-nationwide initiative that allows doctors to prescribe time outdoors for their patients. It is all about spending time in nature for our health and wellbeing."
In 2018 Shetland launched the Nature Prescription, encouraging patients to engage in nature and in 2019 Dundee Green Health Partnership was launched at the University of Dundee Botanic Garden.
In her book, Thomson cites US-based Professor Nina Kraus who studies the biology of auditory learning, and who says children taken regularly to quiet places where they can listen to nature exhibit stronger neural networking and will have superior language and problem solving capabilities.
She also quotes Hempton: "Quiet places are inherently healthy places. Humans have an incredible hearing range – from 20 to 20,000 vibrations per second – that allows us to interpret tremendous beauty in life, such as the wind passing through trees and the rhythm of crashing surf – none of which is of much survival relevance to us. And yet…our peak sensitivity falls within range of 2.5 kilohertz. And do you know what other sound corresponds perfectly to this? Not other human voices, but birdsong. Birdsong is the number one indicator of habitats prosperous to humans. If birds are singing, there's food, water and enough resources to raise young. When we save quiet, we save the Earth – we save places that produce clean air, we keep biodiversity and we protect endangered species."
Thomson said the "quiet movement" had, at the time of writing, seen 17 airports – including Dubai and Singapore's Changi – "go silent", banning announcements in their main waiting areas and luxury hotels who are now promoting their unique selling point as "the ability to hear a pin drop".
Even in the busiest cities, people are beginning to find rare havens of peace. "In London, at St Dunstan in the East, an old abandoned church has been made into a little garden. You would walk right by it without knowing it was there," smiled Thomson.
"Even in places like New York where you wouldn't expect to find any peace and quiet there is The Met Cloisters in Manhattan. And Zurich in Switzerland won the accolade of least noise-polluted city in the world in a survey conducted by the World Hearing Index."
From the book
In this extract from Quiet Escapes, Emma Thomson visits a deserted island in the West Highlands
Scotland is one of the quietest destinations in Europe, according to a European Environment Agency report.

On its western fringes, amid the porpoise-rich waters of Loch Sunart, you can find what must be one of its quietest spots, a bonnie eilean beag (small island) that you can have all to yourself. Accessible only by boat, the Isle of Carna is a protected 243-hectare verdant gem offering a blissful bucketload of nothing: no roads, no traffic, no light pollution, no mains electricity, no water, no gas, and limited mobile phone signal. Instead, there are otters, eagles, butterflies and orchids.

Loch Sunart lies between the district of Morvern and the Ardnamurchan peninsula, which juts out into the Atlantic Ocean and forms the most westerly point on the UK mainland. This is a windswept area of pine and birch forest, thistle-studded moors and volcanic white-sand bays home to just 1,200 humans. The rest is given over to nature and it's one of the few places in Britain where you can glimpse the elusive wildcat.

Here, the skies are alive with flaxen-capped gannets, guillemots, white-tailed eagles and ospreys; the glass-clear waters are visited by common and grey seals, dolphins and sometimes basking sharks or minke whales. It's a wild corner in which to reconnect and reclaim your feral side, or spend quality time – always in such short supply – with family or friends without distractions.

Choose between two self-catering cottages: the 1920s four-bedroom Carna House with original gas lighting, or the smaller two-bedroom Carna Cottage with a wood-burning stove. For years, it served as the home of the island caretaker who would row her children to school across the loch. It now has optional wifi and smart TV with Netflix – but say no. Far better to watch otters fish the tranquil shallows around the pontoon from the conservatory or kitchen window, spy foxes and their cubs, or search for seals sunbathing on the rocks, slick as slugs and bent in the middle like a smile.
---
Quiet Escapes: 50 Inspiring Destinations To Find Your Zen is published by Quercus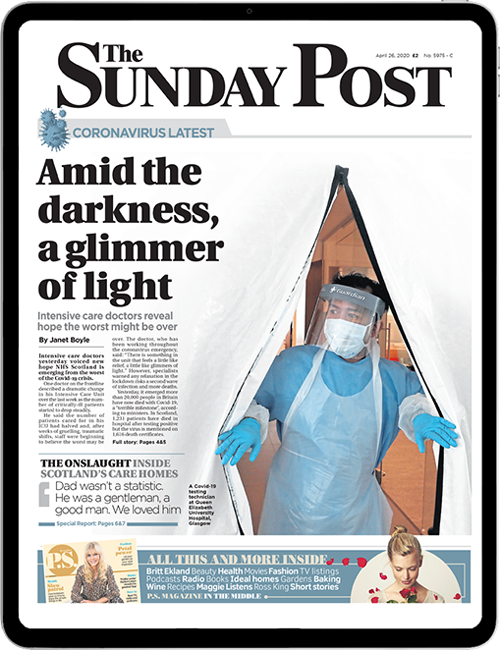 Enjoy the convenience of having The Sunday Post delivered as a digital ePaper straight to your smartphone, tablet or computer.
Subscribe for only £5.49 a month and enjoy all the benefits of the printed paper as a digital replica.
Subscribe