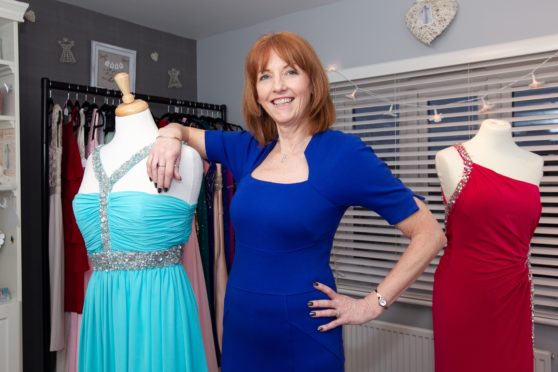 In the '90s we wandered down to Blockbuster to borrow the latest films. When we go abroad, a hire car is a must. When it comes to weddings, men have always turned to rental companies for a kilt.
So, why are women only now waking up to the wonders of renting clothes?
According to waste reduction charity, WRAP, there is an estimated £30 billion worth of unused clothing sitting in UK wardrobes, with £140 million of unwanted garments going to landfill each year, proving our obsession with cheap "fast fashion" isn't going out of style.
But, in recent years, fashion rental businesses have started to attract savvy shoppers, who borrow high-end gowns, dresses and outfits rather than splashing out on a new ensemble for every occasion – and experts say the trend could help reduce fashion's throw-away culture.
"Clothing has become so inexpensive over the years, and the resulting joyless nature of apparel shopping can be linked directly to the proliferation of fast fashion," explained Anna Bance, who launched luxury dress rental website Girl Meets Dress 10 years ago.
"The rental economy runs the majority of our lives – transportation, entertainment, music and now clothing. We are so used to having an option to rent or an option to subscribe.
"So, why do we need to buy clothes that have to be stored, cleaned and cared for when we can rent them instead? And on top of this, the Instagram generation crave newness – millennials don't want to be photographed in the same outfit twice."
Since launching the brand in 2009, Anna says orders from Edinburgh, Aberdeen and Glasgow have been particularly strong, with the company's Scottish customer base doubling in size last year. The number of competitors has grown, too.
Retail guru Jane Shepherdson, credited with building Topshop into a global brand, recently became chairman of high-end fashion rental start-up My Wardrobe HQ.
What's more it's not just high fashion brands – affordable high street chain H&M recently began trialling renting clothes at its store in Stockholm.
With dresses available from just £19 for two nights, Anna says rental companies could provide better value for money, as well as a move away from disposable tops, dresses, jeans and shoes. She said: "Ultimately, we compete against fast fashion. For women who work and live near a Zara, it is too easy to put off buying something for a nice event until the very last minute, as they know they will find something that's suitable and inexpensive.
"I don't believe clothing rental means the 'end of ownership' as the future of retail.
"But it is about having greater options. We want women to rethink how they build a wardrobe around smarter choices.
"Half of women's wardrobes are going to move 'into the cloud' and a portion of what we wear every day will compromise of things that we don't own forever."
---
The store owner
It's the Instagram age…and no one wants to wear the same thing twice
Laura McKinnon, 50, East Kilbride
I was chatting to friends one day and they were all saying how much they had just spent on prom dresses for their daughters, which were now just sitting in their wardrobe. And that was the lightbulb moment.
At the time, there were a couple of hire stores but it was mostly online places based in London. I knew I wanted to add a personal touch, so I started renting out dresses from my home.
There has been a steady growth in demand since I started Laura's Dresses, and a lot of my customers come from word of mouth and repeat business.
There are a lot of things in life you pay a lot of money for but then reuse and reuse, but when it comes to dresses no one wants to wear the same outfit to multiple events – pictures on Instagram and Facebook have put a stop to that, especially for young people.
Renting also helps you save money on high-end fashion. If you're going to three events, would you shell out £600 or £700 on a dress for each one?
Hiring is much cheaper and includes cleaning and insurance.
My stock is filled with a lot of classic styles and I don't tend to buy anything that will be in fashion this month and out the next.
I always say I have an endless wardrobe, but nowhere to go!
Laura opened her dress hire business eight years ago, after being made redundant. Laura's Dresses has gone from strength to strength, and she regularly sees repeat business.
---
The shopper
Why spend hundreds on dresses that will only gather dust?
Nicole Kane-Nicol, 37, Motherwell
I rented my first dress in January last year when I was going to a Roaring Twenties-themed event, and I had absolutely nothing in my wardrobe.
Since then I think I've rented about seven or eight dresses for different occasions.
Another reason I started renting was because most of the black tie dresses in my wardrobe are from before I had my son, who is now two, so they don't fit as well at the moment.
I didn't want to invest hundreds of pounds in lots of different dresses I hope won't fit me again. I wanted to be sensible and not just have something sitting in my wardrobe gathering dust.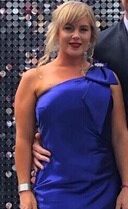 The dresses I borrow are always very good quality and easily cost more than £200 each. So, if I had to spend that on a new dress for every event, I would have spent thousands by now. That's just not something I would do.
I tell anyone who will listen about renting – all my friends think it's a great idea, and a couple of friends have started hiring their own outfits.
Mum-of-one Nicole, who works as the medical head for a pharmaceutical company, started her dress-hiring journey after searching for themed party-wear, and she hasn't stopped since.
---
The stylist
Bored of so-so budget outfits, I stepped out of my comfort zone in a fabulous knockout frock
Susie Cormack Bruce, 49, Glasgow
Fashion writer and stylist Susie has always been ahead of the curve when it comes to trends, and says renting dresses is great for wearing luxury brands without spending a fortune.
There's still a bit of silly snobbery around dress hire but, personally, I think it's brilliant. My first experience of hiring came as a teenager in the '80s when I – believe it or not – took part in a beauty pageant and needed an evening gown. The choice back then wasn't great, but now you're in serious designer heaven when it comes to hiring, especially with online companies.
I'm currently eyeing up a Self Portrait dress on the Girl Meets Dress site for an awards ceremony I'm hosting in March. It's not my usual style and I wouldn't wear it on a regular basis, but I am trying to step out of my comfort zone, and hiring makes that a less risky and expensive mistake.
It makes so much more financial, and fashion, sense to hire one fabulous knock-out frock rather than settle for a so-so budget friendly dress, and I'm a big advocate for making your wardrobe work for you and getting a good return on the cost-per-wear.
Hiring probably makes better sense on the environmental front, too. If you hire rather than buy outfits, you're not feeding that fast fashion frenzy and dumping clothes in landfill to make room for more purchases.
---
---
Flowers and shoulders: Oscars to High Street
The Oscars red carpet may have been filled with high fashion couture but, according to style experts, we'll soon see similar designs on the high street.
From Scarlett Johansson's backless Oscar de la Renta gown to asymmetric styles, as seen on Best Actress winner Renee Zellweger in Armani Prive, the new season will be influenced by A-list attire.
Wendy Rigg, P.S. fashion editor, said: "Metallic styles, like Scarlett's, will come through for summer evening wear, and can look sensational on holiday or on a cruise.
"Penélope Cruz and model Lily Aldridge both rocked corsages, which were the key accessory on the red carpet. Flowers, such as roses, look beautiful when set against black or white.
"And when it comes to necklines, unusual geometric shapes and strapless were popular at the Oscars, and will soon take retailer Zara by storm. Asymmetric, one-shouldered styles, worn by Renee Zellweger and Charlize Theron, can already be found on the high street, and will always look glamorous."
When it comes to colour, Wendy says blush pink was the flattering celebrity choice for older skin.
She explained: "Pretty bows on the sleeves – think Margot Robbie – will undoubtedly see their way to high street, as will velvet bows at the waist. Plus, balloon sleeves will become even more exaggerated and frilled – the bigger, the better!"
She added: "Hollywood's elite also chose statement rings, and hair accessories and embellished clips will be a winning feature this summer. Saoirse Ronan's Gucci bejewelled fly hair slide is a great example."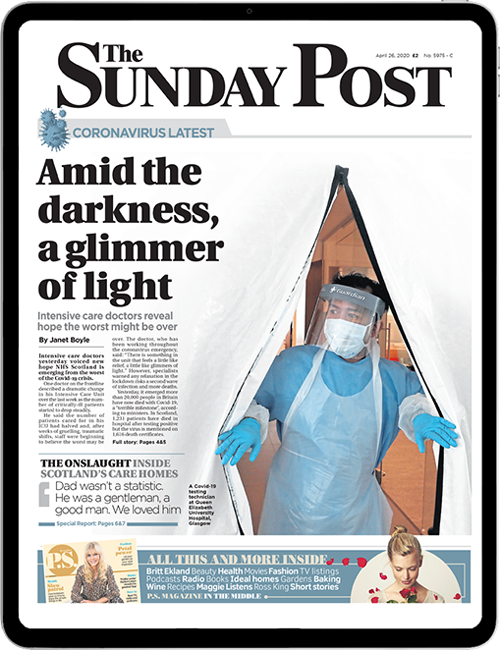 Enjoy the convenience of having The Sunday Post delivered as a digital ePaper straight to your smartphone, tablet or computer.
Subscribe for only £5.49 a month and enjoy all the benefits of the printed paper as a digital replica.
Subscribe