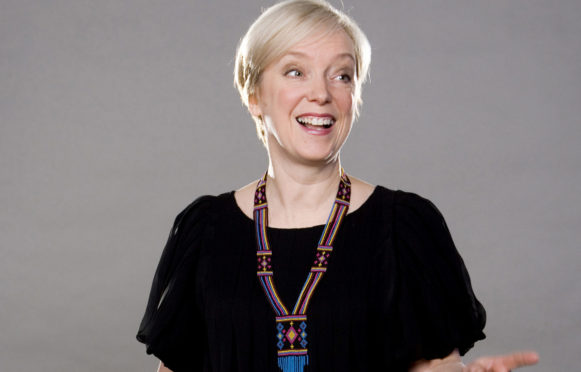 She is already an expert in the spoken word after delivering afternoon insight into the country's cultural life on Radio Scotland.
But broadcaster Janice Forsyth's passion for podcasts is about to take a decidedly dark turn as she launches Unspeakable, a true crime podcast examining some of Scotland's most terrifying murders.
Among the guests on the opening shows are crime writers Denise Mina and Val McDermid, who will each explore a shocking real-life tale they have chosen.
Janice told The Sunday Post how these tales left a lasting an impression on both her and the authors.
"There are some laughs along the way, there's black humour, especially in Val's story," said Janice.
"But hearing Denise's story for the first time, I spent a lot of time gasping and shouting, 'No!'. Denise was really affected by it, that's why she wanted to tell the story. It's about some kids who think they're running away to have a silly adventure and some of them don't come home.
"There's something about hearing the spoken word in your ear that stays with you."
Unspeakable is part of new podcast network The Big Light, founded by Janice and broadcaster Stuart Cosgrove, among others.
"Scotland has produced great storytellers and they feature throughout Unspeakable, and that goes for the other shows on The Big Light too," added Janice.
"Podcasts are a very modern medium but they're a good place for the very Scottish tradition of storytelling. It's like you're sitting round the fire listening to someone tell a wonderful yarn.
"They give you a very direct connection. With The Big Light, we want to hear brilliant Scottish stories and storytellers.
"The unique thing about it is it's true crime but it's historic crime so we range from the 13th Century to the present."
True crime has become the most popular genre in the podcast market, with shows like Serial, Dirty John and In The Dark gaining tens of millions of listeners.
Although Janice recognises the appeal, it's something she can't quite explain.
"When it comes to the appeal of true crime, it's strange. Denise Mina says that although we're living in tough times, we've probably never been safer as a society," Janice added. "Yet we still want to listen to true crime – it has a dark appeal.
"How it works is a bit of a reversal for me – usually I'm interviewing people and I do tons of research but with this I don't do any, I'm hearing the story for the first time.
"Denise's is set in Greenock in 1868. A group of boys boarded a cargo ship bound for Quebec for a laugh, they were out doing the messages and they ended up on this ship on its way to Canada.
"They were discovered and it turned into a really horrifying experience. The first mate was a right bad yin, probably a psychopath. I won't spoil it, but is a pretty awful story. Denise tells it brilliantly.
"Unspeakable doesn't come out until February 26 and we're launching the full network later this week, but if you go to the website you can hear a clip with some of Val's story now."
The Big Light will also feature guests such as Billy Connolly, Ian Rankin, Alan Cumming and Brian Cox across a variety of shows which will include crime, culture, fiction, music, documentaries, business and news analysis.
"They've all bought into the idea of speaking to listeners directly," said Janice.
"Scotland has so many great stories. But we want to convey a truthful image of Scotland, an image that's confident, outward-looking, and with incredible talent. Let's get that out there."
---
Crime writer reveals her killer kiss from Blondie star Harry
She is the best-selling crime author well-known for speaking her mind.
So it's no surprise that, after being asked to name the best kiss of her life, Val McDermid didn't hold back and named a very celebrity name.
Fife-born Val, 67, said: "A couple of years ago I was introduced to Debbie Harry at a party. I said, 'I've been in love with you for the past 40 years'. And she said, 'Well, that deserves a kiss'. And not a peck on the cheek, either – she kissed me on the lips. With apologies to my beloved, I'd have to say that was the landmark kiss."
Val, who is one of the authors taking part in Janice Forsyth's true crime podcast Unspeakable, has sold more than 16 million books, translated into 40 languages worldwide. Her first success came with Report for Murder, published in 1987. The long-running ITV drama Wire In The Blood, starring Robson Green, was based on her novels about psychologist Tony Hill.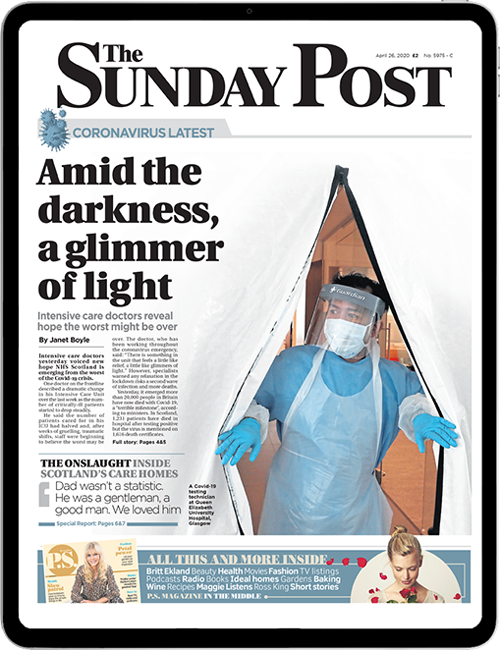 Enjoy the convenience of having The Sunday Post delivered as a digital ePaper straight to your smartphone, tablet or computer.
Subscribe for only £5.49 a month and enjoy all the benefits of the printed paper as a digital replica.
Subscribe