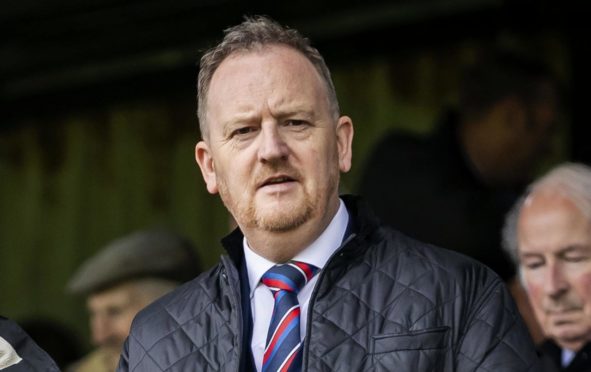 Inverness Caley Thistle chief executive, Scott Gardiner, has revealed his astonishment that Dundee's vote against bringing an immediate end to the lower divisions did not happen.
Gardiner, who previously held a similar role at the Dens Park club, revealed how events unfolded prior to Friday's ballot.
He claimed he was assured by Dundee secretary, Eric Drysdale, that a "No" vote had been submitted, and was sent a photograph of the voting slip.
It later emerged the slip had not been received by the SPFL.
Gardiner stated that Drysdale was then told not to re-submit the vote by Dundee chief executive, John Nelms.
Speculation is now rife that Dundee became aware they had a casting vote and decided to consider their options.
As of last night, no comment had been forthcoming from the Dens Park club.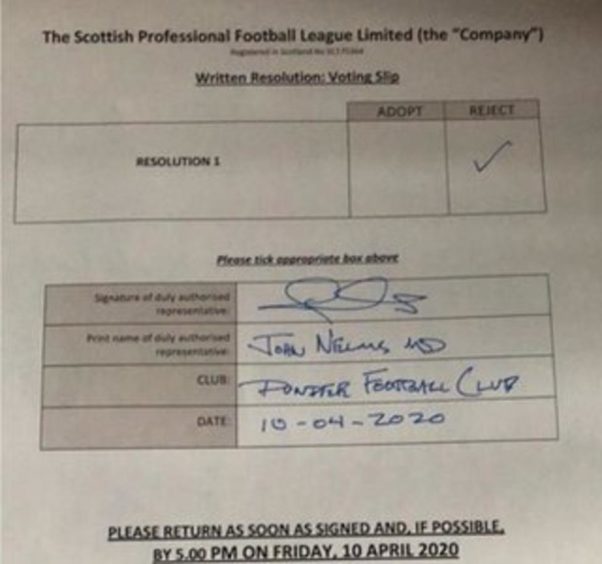 Inverness Caley Thistle and Partick Thistle voted against the resolution, which needed a 75% majority to pass.
Gardiner revealed details of a WhatsApp group that allowed club representatives to communicate by mobile phone message.
He said: "On Friday afternoon, the three clubs were all pretty solid – Partick Thistle, ourselves and Dundee.
"We had all spoken openly and said we could not vote for the resolution.
"We agreed we would send in the slips and circulate them for others to see.
"Partick Thistle were the first to submit their vote.
"Gerry Britton sent his voting slip to all of us – not just the three clubs – at 14.52.
"At 16.24, we received Dundee's voting slip, signed and dated.
"We were also sent Dundee's statement that later went on their website.
"We received a photograph of the actual slip, signed and dated by John Nelms.
"At 16.39, I signed and dated our voting slip and published it to the group. I submitted our vote.
"At 16.52, we got a message from Dundee's club secretary that said 'DFC vote submitted'.
"Those were the facts of the matter as far as we were concerned.
"Thereafter, we went through the rabbit hole."
A crucial event in this saga appears to be when the SPFL released a statement shortly before 6pm on Friday evening, saying one Championship club had still to vote.
Gardiner went on: "We then received a message from the Dundee secretary, at 6.07, saying their vote hadn't been received, but he gave us his solemn word that it was sent.
"I replied with a question at 6.12, and Jacqui Lowe of Partick Thistle said the 5pm deadline was just advisory and they could just resend it.
"We were then told the secretary had been instructed to hold off re-submitting their vote.
"He had been told by John Nelms."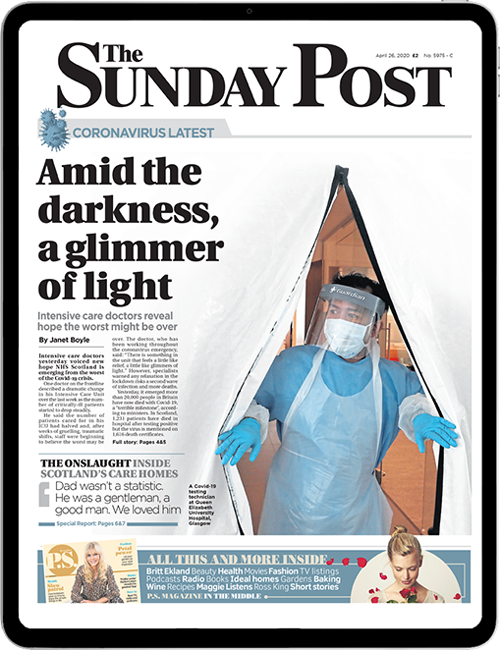 Enjoy the convenience of having The Sunday Post delivered as a digital ePaper straight to your smartphone, tablet or computer.
Subscribe for only £5.49 a month and enjoy all the benefits of the printed paper as a digital replica.
Subscribe