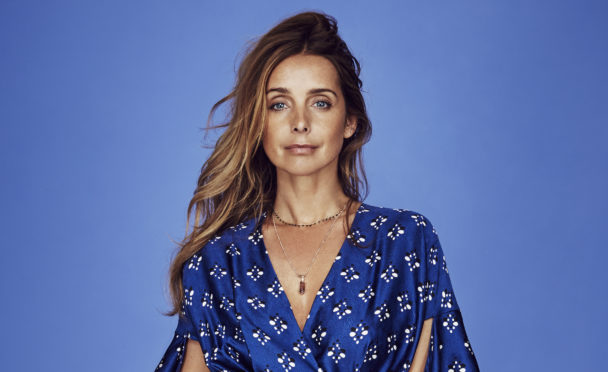 Louise Redknapp decided to pour herself a cup of ambition after a difficult personal period and now she's drinking in the benefits.
The singer says she loves being part of Dolly Parton's stage musical version of hit 1980 film, 9 To 5, which comes to Scotland next week.
The role comes as welcome relief after what the 44-year-old described to P.S. as "a really tough few years".
The mum of two and former Eternal star was divorced from her husband, former footballer Jamie Redknapp, in 2017 following 19 years of marriage.
"It's not been easy," Louise admitted. "It was a shock to me as it was to everyone. It took the wind out of my sails.
"Anyone who has been through that knows there are good and bad days and I would never – whether it be to my friends, or in an interview to the public – make light of what I went through.
"It was really tough, and some days are still really tough.
"All I can do is look forward and do my best to try to get out of that.
"I have to be honest, because I'm in an industry where people are interested in what I'm doing and honesty is the best way to go.
"So yeah, I'm OK, that's about as…I'm good. I'm grateful to be doing this and for the opportunities I've had."
Louise's latest opportunity is starring alongside 2017 Love Island winner Amber Davies in 9 To 5 The Musical, with the show's songs written by country icon Dolly, who starred in the film alongside Jane Fonda and Lily Tomlin.
It tells the story of three female workmates pushed to the limit by their egotistical and sexist male boss, so they concoct a plan to kidnap him and turn the tables.
"It's hard work, doing eight shows a week, but it's a fun, uplifting show," continued Louise.
"We have a great cast, and I get to sing and dance every night for a living.
"But what's also good is the underlying serious narrative. When I read the script I thought it was poignant for today, with the #MeToo campaign.
"It's quite a worry that we're talking about the same stuff nearly 40 years on from the film, but it's tackled in a nice way, not preachy, and highlights the issues in a fun, clever manner.
"If you don't want to think about those issues then you don't have to, but if you do want something with more meaning then we touch on those subjects, too.
"Being on the road is hectic but I love it. Some days I get up and I'm shattered but it's great to be out there and working.
"The kids are at an age where they can come and see me, plus we get two days off, so I go home each week."
As well as the stage show, Louise has poured her soul into new album, Heavy Love, which will be her first in 20 years when it's released in January, pushed back from its original October release date to allow her to concentrate on 9 To 5.
She says it's the best record she's ever made and features tracks by a number of up-and-coming female songwriters, which she says makes it relevant while still retaining her own sound. But she admits she did worry if people would still care after being away from music for so long.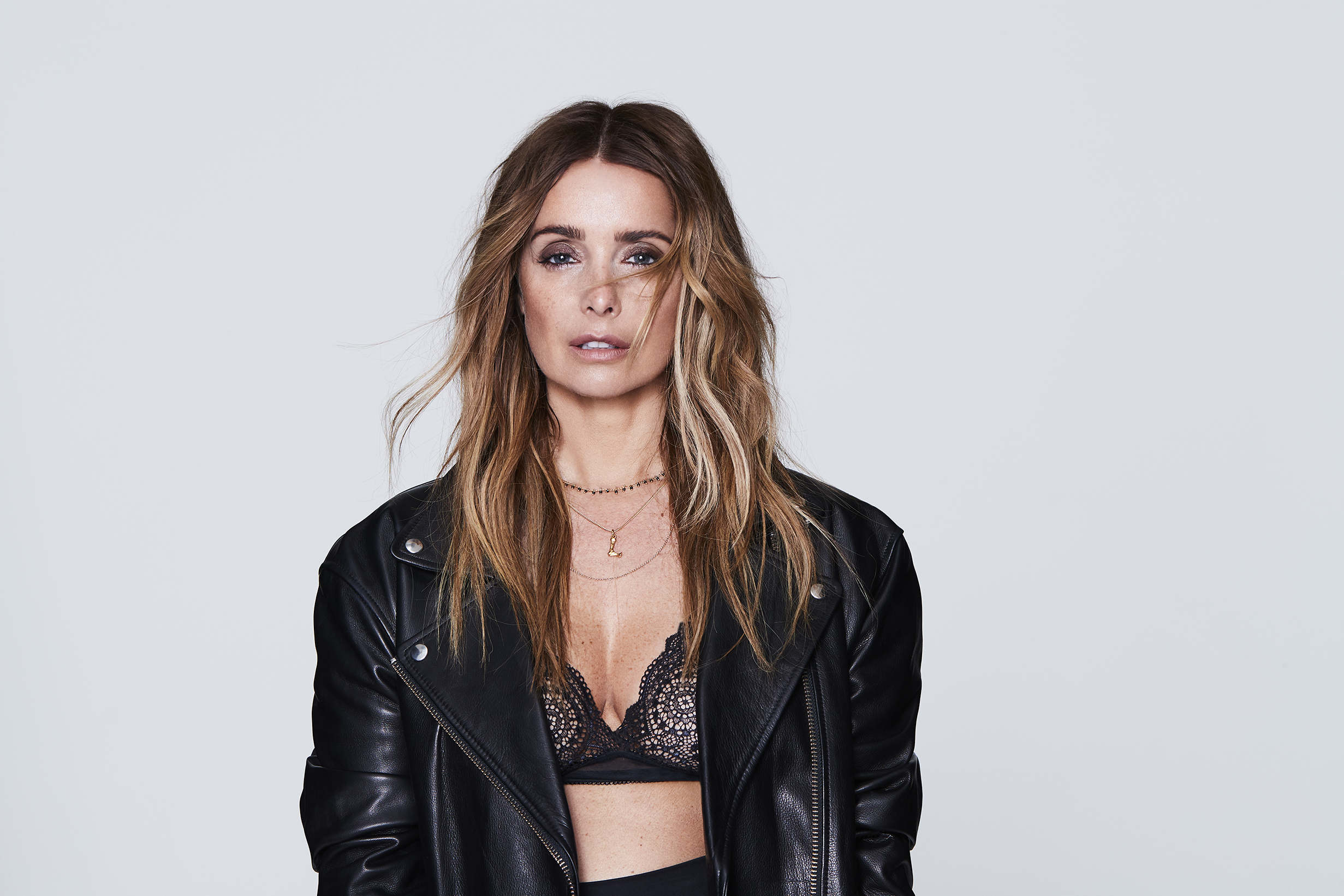 "That was my biggest fear. I thought people might not be remotely interested. But I love it, so I was going to do it anyway.
"If it turned out people weren't interested then I'd have broad shoulders and just got on with it, but the response has been great.
"I remember when we organised a gig in London, and I thought it would be so humiliating if no one came along.
"The morning the tickets went on sale, my friends said they couldn't get tickets and I called my manager because I thought something was wrong with the ticket link.
"But he told me it had sold out in four minutes!
"I had to pull my car over and have a few tears."
Louise says it doesn't feel like 20 years have passed since her last album, but she feels fame has changed in those two decades.
"When I started, you judged fame by where your record charted or how many you sold. You didn't judge popularity by how many people followed you on social media or how famous you were just for the sake of being famous, so that's changed.
"I have more to say now than 20 years ago, which makes the writing process so much easier and more honest.
"I never gave up the music industry but life and circumstances changed and it wasn't there any more for me to do."
Louise reached the final of Strictly in 2016 after being out of the spotlight as she brought up sons Charley, now 15, and 11-year-old Beau, with Jamie.
It was the beginning of her comeback and a stage role on Cabaret followed, but she is adamant she only did Strictly for fun.
"I didn't go in with a view of thinking I'm going to have a big career afterwards, I did it because I felt I needed to do something for myself.
"I'd been asked many times before and turned it down, because the kids were still quite young.
"But I got to the stage where I needed to have something for me again, because I felt out on a limb and wasn't sure what to do.
"I think the time was right for me to try something, and it just happened to be Strictly.
"I fell in love with performing again and realised how much I missed it and, off the back of it, a few people said would you fancy doing some singing again or a West End show.
"The only nightmare about Strictly is the big circus that is built around it. I've read a million and one things about it but it was genuinely good for me.
"It got me up in the morning and let me do something I really enjoyed."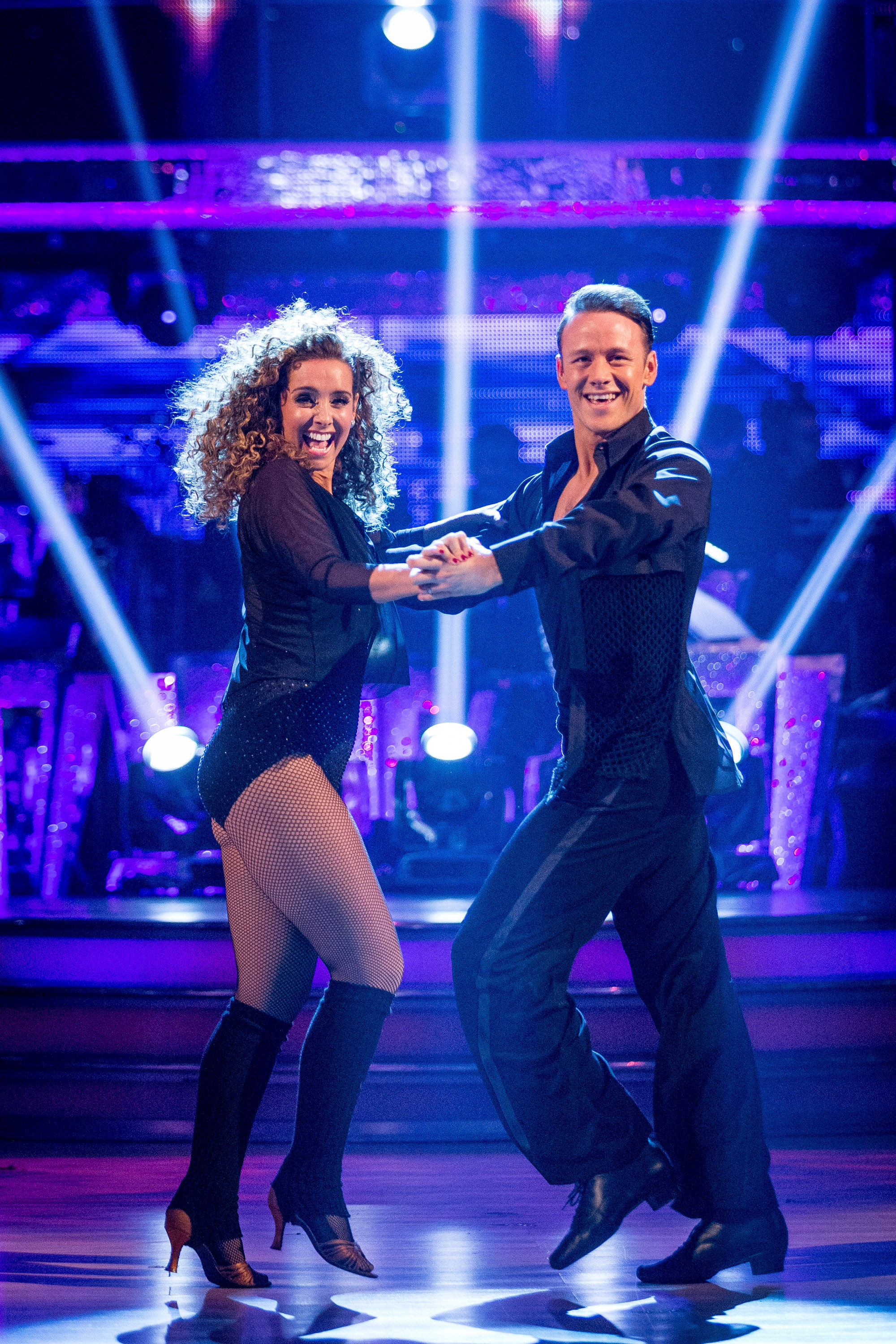 Does the gossip and rumours about her personal life in the tabloids and on social media affect her?
"I've read a lot of untruths about my life, that's part of being in this industry," she admitted.
"I could have had it better but I could also have had it a lot worse.
"I've learned to keep my head down and work as hard as I can and be grateful for the opportunities that come my way.
"I don't underestimate the intelligence of the public – it's easy to read between the lines and know when stories have been made up.
"My priorities in life are my children, always will be.
"As long as they're happy and know everything going on in my life, and vice versa, that's what I care about."
---
Louise just loves Scottish audiences
As well as theatre dates in Glasgow and Edinburgh with 9 To 5, Louise will be back in Scotland next spring with her band.
She's playing SWG3 in Glasgow on March 22 as part of her Heavy Love tour.
"I know Scottish crowds get told this a lot, but I really do love playing there," she smiled.
"There is something very warm and inviting about the people, plus they know how to have a good time.
"I also love the cities.
"There are nice places to visit for lunch and dinner, and it's those little things you really look forward to on tour, like knowing there's a place that does great poached egg on toast.
"My gig is going to be a party night and the band are insane.
"It's nice to rework and replay all the old hits as well as songs from the new album.
"In rehearsals I've been standing there in awe of everyone, asking how they've made the songs sound like they do.
"It has nothing to do with me, it's all them.
"They're amazing."
---
9 To 5 The Musical, King's Theatre, Glasgow, Oct 8-12, Edinburgh Playhouse, Nov 12-16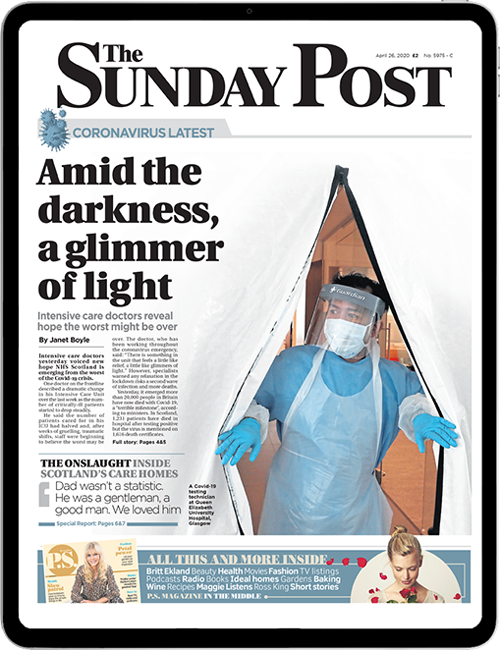 Enjoy the convenience of having The Sunday Post delivered as a digital ePaper straight to your smartphone, tablet or computer.
Subscribe for only £5.49 a month and enjoy all the benefits of the printed paper as a digital replica.
Subscribe