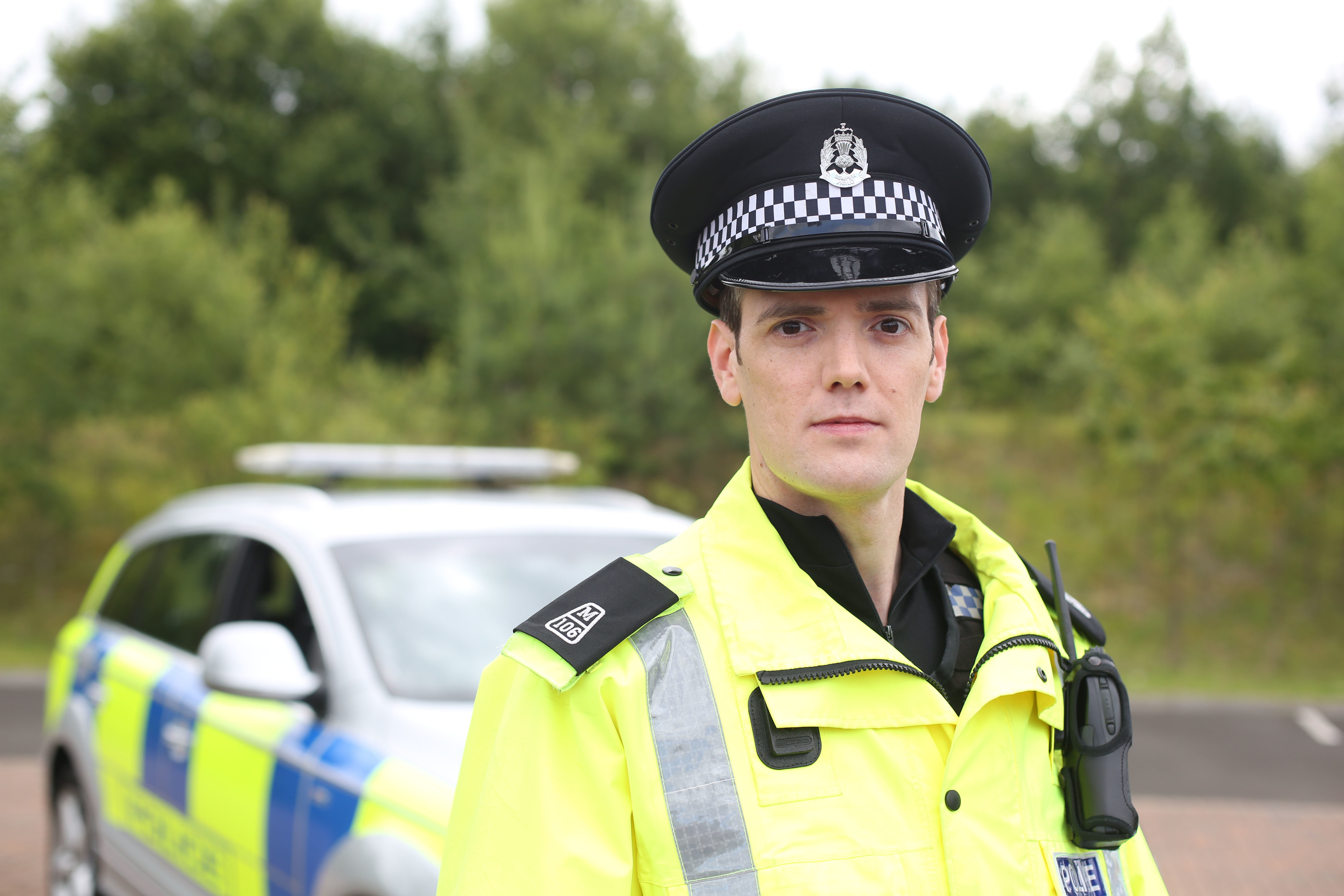 SCOT SQUAD star, actor and comedian Chris Forbes will be taking to the stage for the Glasgow Comedy Festival.
The stand-up, who plays PC Charlie McIntosh in the hit BBC sitcom, is bringing his show Unquiet Mind to The Stand on March 23rd.
---
CHRIS has just returned from a five and a half week-long trip to Australia, where he and fifteen fellow comedians stayed together and brought their comedy shows to Aussie audiences.
He said: "The group were staying in these two houses – it was like a sort of comedy commune.
"When you go to new places you do sort of worry that it might be different, about the reaction from audiences. But you know, funny is funny."
For his upcoming festival show, Chris will be splitting his performance in two halves.
The first half will be Unquiet Mind, the stand-up show Chris took to the Edinburgh Fringe last year to critical acclaim.
The second part has been tailored specifically for the Glasgow Stand crowd.
"I want it to be a rip-roaring night of merriment. Good old-fashioned comedy fun", explained Chris.
Unquiet Mind was inspired partly by Chris' failed audition to be in a film starring Brad Pitt.
"It was a horrific experience, so I wrote a funny song about it.
"Now, the song seems to have become a bit 'cultish'."
"I used to record myself singing songs and some of them were just awful.
"There's the Pizza Hut song – that's one where I sing a love song about the waitress at Pizza Hut.
"Now I sing more 'realistic' love songs for my fiancee Eleanor. She doesn't always like them, though."
For his musical-comedy segments, Chris makes use of both an accordion and his guitar. He explained: "I'm trying to achieve that old-school variety-type show."
As well as the quirky musical interludes, comic Chris has invented an alter-ego, which he uses to stoke controversy and stir up hilarity online.
"I thought I'd be engaging with people about Trump, but I ended up in intensely heated arguments about pizza toppings."
Chris is looking forward to his Comedy Fest stint, and says venue The Stand holds a special significance for him.
"I think for most comics in Scotland, the The Stand is sort of a second home.
"The place nurtured me, it's my spiritual home."
On Monday 12th March, Chris will also be gracing the stage at Glasgow's King's Theatre as part of fundraiser Stand Up Against MND.
The line-up features Fred MacAulay, Mark Nelson and Tom Stade.
Chris says he can't wait to perform at the theatre and raise money for a great cause.
"It will be the first time for me, stepping on to that stage. It's iconic. I've been desperate to perfrom there", he enthused.
The Stand performance will be one of the last outings for 'Unquiet Mind' as Chris puts together his new stand-up.
"I'm slowly teetering towards new material.
"Once March is over, I'll be working towards the Fringe show.
"It's a bit scary, like a shadow at the back of your mind.
"The Edinburgh shows come with a different kind of pressure. They're more narrative-driven, more conceptual."
A seasoned stand-up ('I've been doing stand-up full-time for six or seven years, but I still feel like a newcomer'), Chris has now become a familiar face thanks to BBC comedy Scot Squad.
Chris said the team are crossing their fingers for another series.
He said: "Nothing's officially confirmed for the next series but we're all hopeful."
Chris also hit the big screen in film Super November, which premiered at the Glasgow Film Festival this month.
"I think in this industry you have to diversity and do a bit of everything."
Chris Forbes: Unquiet Mind, 23rd March, The Stand, Glasgow
www.glasgowcomedyfestival.com/shows/1901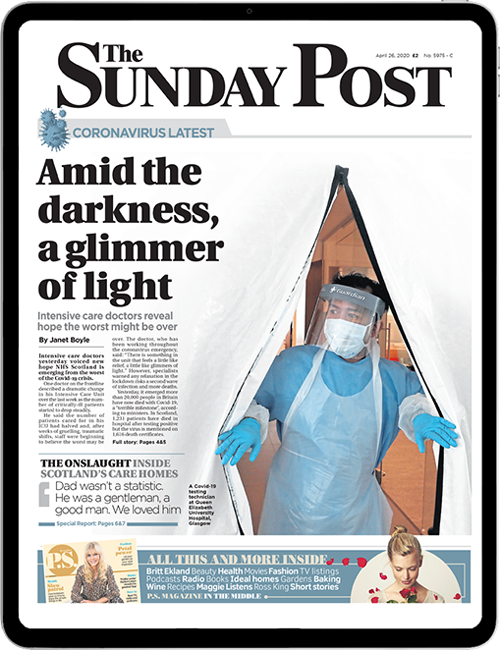 Enjoy the convenience of having The Sunday Post delivered as a digital ePaper straight to your smartphone, tablet or computer.
Subscribe for only £5.49 a month and enjoy all the benefits of the printed paper as a digital replica.
Subscribe