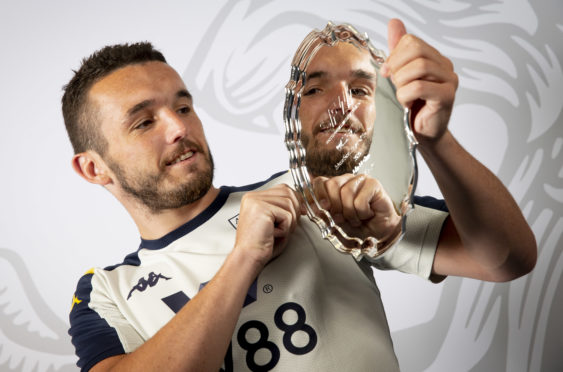 John McGinn is as honest a footballer as you'll find.
He isn't afraid to admit that he'll take inspiration from anywhere if it helps him hit the net for Scotland.
The midfielder certainly found his scoring touch in 2019-20, and that's why he has been voted as the William Hill Scottish Football Writers' Association International Player of the Year.
And playing a part in the Aston Villa man's success are three different characters.
Two of them John knows well – his footballing brothers, Stephen and Paul.
The other is a Glasgow primary school pupil, who set him off on a scoring streak.
At this time last year, McGinn had picked up 15 full international caps, but had failed to get a single goal.
He then scored seven times in six matches, including a hat-trick in the 6-0 victory against San Marino.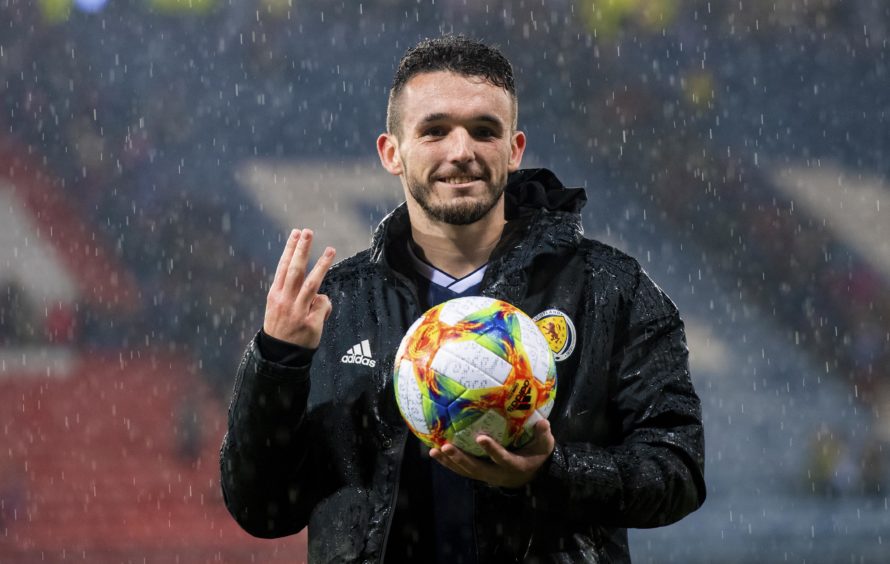 25-year-old McGinn laughs when he recalls a conversation that happened before Scotland played Russia at Hampden Park last September.
He said: "There was an interview on the SFA media feed with a young boy called Shea McNeill – he was like a mini Ant & Dec rolled into one!
"He asked why I kept scoring for Aston Villa – but why I hadn't scored for Scotland.
"It was something that had been bugging me for a long time.
"I remember having a few near-misses, particularly in the friendly against Holland at Pittodrie, and a couple of other games.
"So while losing 2-1 to Russia wasn't what we wanted, it was good to break my scoring duck. And another few came after that.
"Shea is a cheeky wee chap, who definitely has a future in TV.
"His dad, Paul, has mentioned it on Twitter a few times and claimed the credit for the goals that followed.
"Maybe he's right and I wanted to prove him wrong!"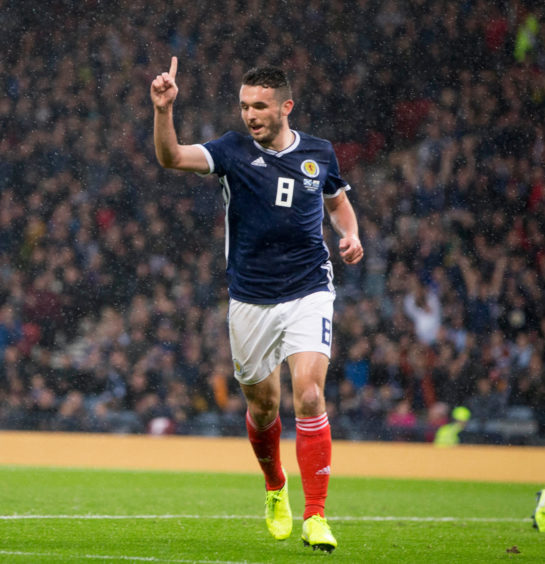 Steve Clarke's decision to play McGinn higher up the field helped him to get a closer sight of the goal, and it's a role that he enjoys.
McGinn went on: "During the English Championship season, if games weren't going to plan, then the manager, Dean Smith, would tell me to go into a more-advanced position.
"That meant I wasn't alien to it when Steve Clarke played me there.
"I was alien to it when Dean shouted from the side at Swansea away: 'Go up and play there' – and I didn't know what to think!
"But it's a position that suits me a bit more.
"In my early games for Scotland, while I felt I did OK in games, I was getting caught on the ball because you don't get that time in international football.
"The manager has used my attributes higher up the pitch to complement Steven Naismith, who everyone knows likes to drop deep and get involved in the play.
"It just clicked and the whole team clicked in the last few games
"It's frustrating that football stopped just as we were building a bit of momentum, and I'm sure everyone was looking forward to the Israel game at Hampden.
"Hopefully we can click the same when we return.
"I don't think I've played at a sell-out Hampden in any of my appearances for the country.
"Growing up as a Scotland fan, that's what you want to play in.
"I think the recent results show we're a lot more resilient. A lot of the Home Nations were successful in getting to a major tournaments by being resilient.
"No matter who they were playing, it was: 'I don't want to play them'.
"I don't know whether we had that for a spell.
"It's naive to think we do have it now, but there are certainly signs of positivity."
There's uncertainty throughout the football world at the moment, and that's especially true for players finding themselves without a club.
John's older brother, Stephen, has just parted company with St Mirren.
His release is something that irks the man who has just restarted full training with Aston Villa.
John said: "It is never a nice situation, and it doesn't sit too well with me because of what Stephen has done for St Mirren.
"I know he had injuries, but I go back to when he joined the club.
"St Mirren were rooted in the Championship, right up against it, and he had choices.
"He had the chance to go to the Premiership.
"I advised him to stay as high in the game as he could, but he said: 'Naw, I played with Jack Ross, St Mirren gave me a chance, so I'm going back there to help out and get my love for football back again'.
"Every St Mirren fan will tell you Stephen single-handedly dragged them to safety that season.
"He's hurting, and we're all hurting for him. But I'm sure he'll be back playing football soon and proving everyone wrong.
"Of course, I have a bias towards my brother.
"The main thing is that he's still got the hunger to play.
"I'm sure whoever gets him will be getting a top player with a lot of experience.
"Both of my brothers have been an influence because the journey they've been on has been so different.
"Stephen didn't have as many set-backs as Paul did early in his career.
"I remember Paul not being able to go to many of our games because he was either playing for an amateur team or Queen's Park while he was working.
"People had told him there was no way he could play higher up.
"The fact he's now playing in the Premiership at Hibs inspires me.
"If I complain about things or grumble, I have them saying they would swap me.
"I'm very fortunate to have that.
"I don't think I could be as mentally strong without them."
McGinn is an unflappable character, but he admits to being a little anxious when asked to interview self-confessed Villa fan Prince William for the Heads Up mental health charity.
He said: "It's the most nervous I've been.
"I've never really been nervous playing football, but I was out of my comfort zone.
"He was very humble and down to earth, and he must be playing Football Manager because he knew everything about Villa – everything."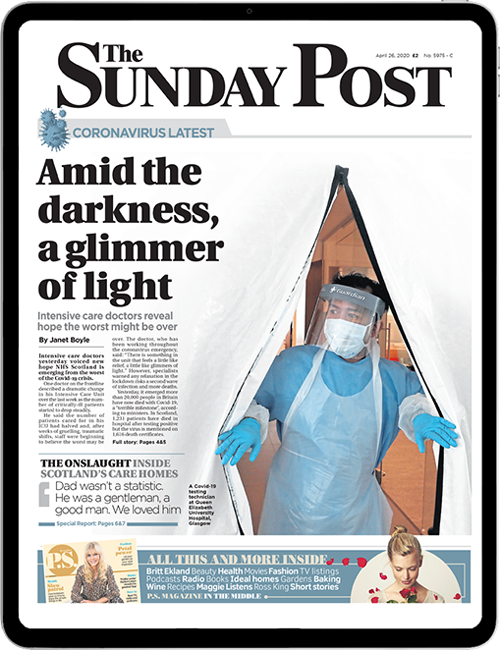 Enjoy the convenience of having The Sunday Post delivered as a digital ePaper straight to your smartphone, tablet or computer.
Subscribe for only £5.49 a month and enjoy all the benefits of the printed paper as a digital replica.
Subscribe