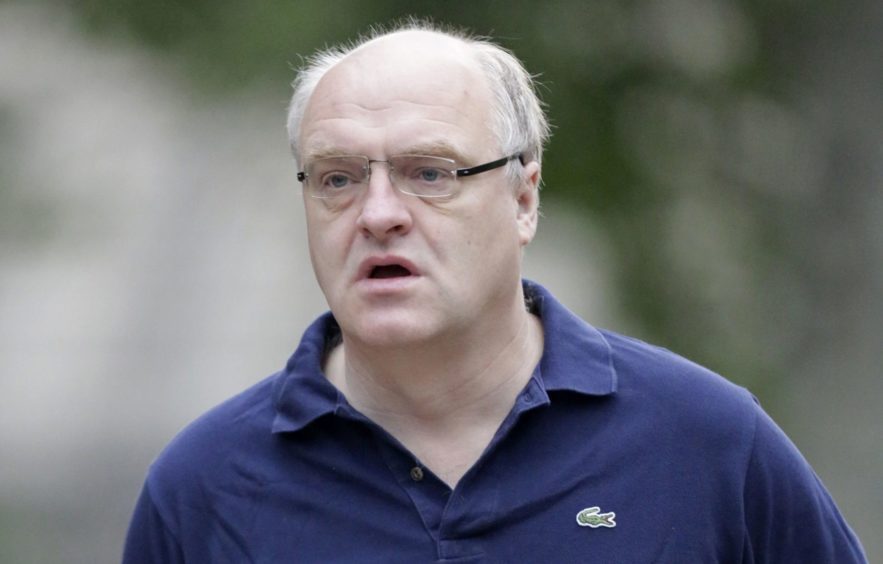 One of Scottish football's leading academics has warned the game should act now to ensure it does not miss out on future charitable donations.
University of Edinburgh professor, Grant Jarvie, was delighted by the gesture of capital-based philanthropist, James Anderson, to gift £2 million of emergency funds to the 42 SPFL clubs.
Jarvie believes the cash injection will do much to help offset the impact of the Covid-19 crisis.
However, with the possibility of future lockdowns through a second – or even third – wave of the pandemic impossible to discount, he also argues the governing bodies must try to maximise the financial opportunities open to them.
"I was really interested to hear James Anderson speak of his business philosophy as being one of always looking to think outside the box," said Jarvie, author of the recent Value Of Scottish Football Report.
"I say that because of the ways it applies to the situation the game finds itself in just now.
"Football is a good news story in this country, a real asset to Scotland.
"However, part of the sport's strength – its popularity – also makes it particularly vulnerable to the effects of the virus.
"Our average attendances-per-game as a percentage of the population are higher than you get in England, Germany or Spain – countries that attract much more-lucrative broadcasting deals.
"As a result, clubs here are three times as reliant on takings at the gate as the average European side.
"When you can't get games played, or they are staged behind closed doors, that becomes a serious issue.
"Philanthropy is an alternative source of revenue, and not as unusual as some people think.
"James Anderson has been a Hearts benefactor for years, putting several million pounds into the club.
"The difference here is the money is to be spread between the 42 clubs, on the basis of need.
"That kind of donation – made without strings attached for the benefit of the whole game – is as good as it gets.
"But from the outside, it didn't look like we were really set up to deal with it. In this regard, we could learn from elsewhere.
"Down Under, for example, the Australian Sports Federation was set up to actively target this kind of revenue for the benefit of all sports.
"It would be good to see the governing bodies here get together to collaborate on getting something similar set up.
"If there is one thing we know for sure, it is the love that exists for Scottish football right throughout all strands of our society.
"Philanthropists invariably want to touch as many people as possible through their donations, and the game offers them a great platform.
"Donate to the 42 senior clubs, and you are touching communities right across Scotland."
Jarvie is likewise encouraged by the news of the virtual season ticket plans for supporters of Scottish Premiership clubs.
"This is another great example of people coming together to figure out a way to deal with an unprecedented situation," he continued.
"You have the demand, with many thousands or supporters unable to get along to see their teams because games are behind closed doors.
"And now, thanks to the arrangement struck with Sky, you also have the supply.
"They will still show the 48 games they are contracted to, but all the other games can be streamed by the clubs for a fee they can set themselves. So it is a completely new arrangement, and one which should benefit all parties.
"This is not a one-way street. Clubs have been doing so much good work since the lockdown began.
"We are talking about things like food parcels and medicine getting delivered, through to the move by Hibs to put 'Thank You NHS' on strips, with £5 from every sale going to a health service charity.
"This is a very difficult time, but it is one which offers opportunities for people to make a difference – and they have been taking them."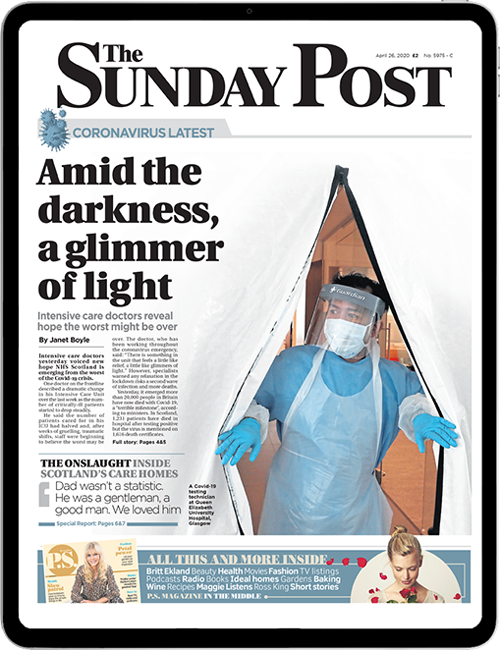 Enjoy the convenience of having The Sunday Post delivered as a digital ePaper straight to your smartphone, tablet or computer.
Subscribe for only £5.49 a month and enjoy all the benefits of the printed paper as a digital replica.
Subscribe