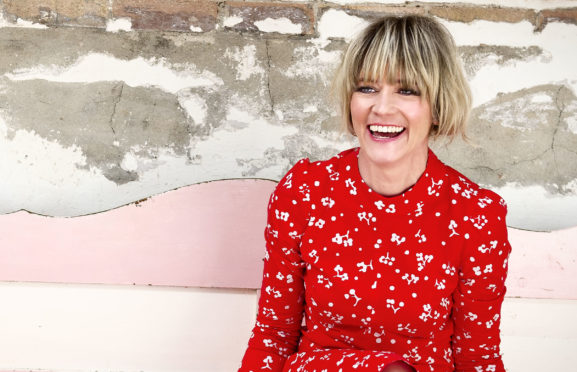 Edith Bowman hopes she will inspire her children in the same way she was motivated by her mum.
The broadcaster says her mother, Eleanor, led by example and Edith is trying to do the same with her two children, Rudy, 11, and six-year-old Spike.
Being a busy, self-employed parent requires a careful juggling act, as many people in the same position know.
"It's getting the balance," Edith said. "There's that period in the summer when the kids are off for nearly eight weeks and I can't not work for eight weeks, so it's about finding the pockets of time when you can go camping in Snowdonia or visiting Scotland.
"Life is about all the little adventures you go on with your kids and making sure to put time aside for them, because it's really important. But I also think what's good and important is that they see me as a woman who is self-employed, loves what she does and they are hopefully inspired by that and feel like it's the norm.
"That's what I grew up with, my mum being a very strong woman who worked and reaped the benefits of it.
"It's definitely where I got my work ethic from and it's held me in good stead."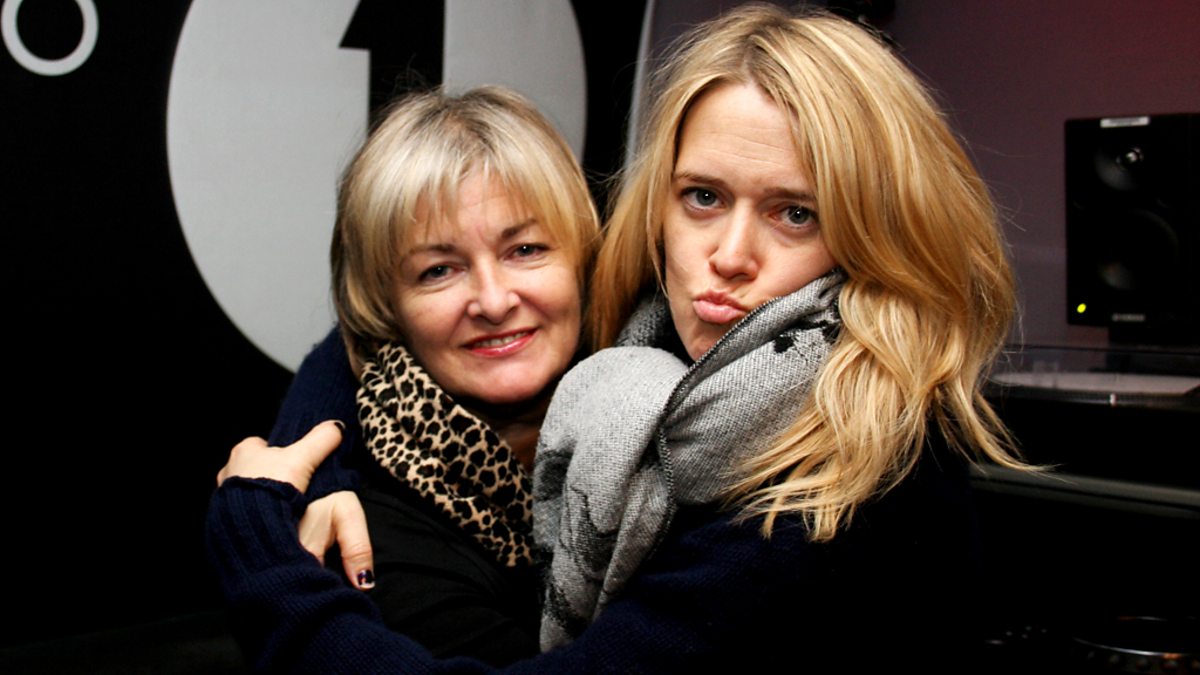 Originally from Anstruther, 44-year-old Edith has spent most of her career living in London, starting out on MTV in 2002 and moving on to Top Of The Pops, as well as hosting music festival coverage and being a DJ for Radio 1, Radio 6 and Virgin.
She is never away from Scotland for too long, though, making sure she comes home regularly for both work and pleasure.
"I was up for 10 days in August to do some work at the TV Festival in Edinburgh and then I was back a couple of weeks ago for the Scottish BAFTA nominations.
"I was up every week for a year when I was doing the Quay Sessions for the BBC, which was great.
"With the kids, I make sure I'm up at least once every couple of months.
"We had an amazing time on the last trip. The weather was insane and we were swimming in the North Sea three days in a row and went kayaking at East Neuk Outdoors.
"It was fantastic – like my own childhood."
Despite being born and bred in England, Rudy and Spike – whose dad is Editors' singer Tom Smith – have an affinity with their mum's homeland.
"They have a strong connection and interest to Scotland, whether it's the football team, because my brother is always buying them strips for Christmas and birthdays, or literature," she continued.
"We have a Burns night at home and they do really good Scottish accents. They do brilliant versions of my dad. They roll their Rs very well.
"We had the radio on the other day on the way to school and Gerry Cinnamon came on. Rudy asked if he was Scottish and said he sounded like his uncle Alex.
"I said, 'Aye, your uncle Alex wishes he sounded like Gerry Cinnamon!' The boys are very aware of their Scottish ancestry and they get how proud I am of that."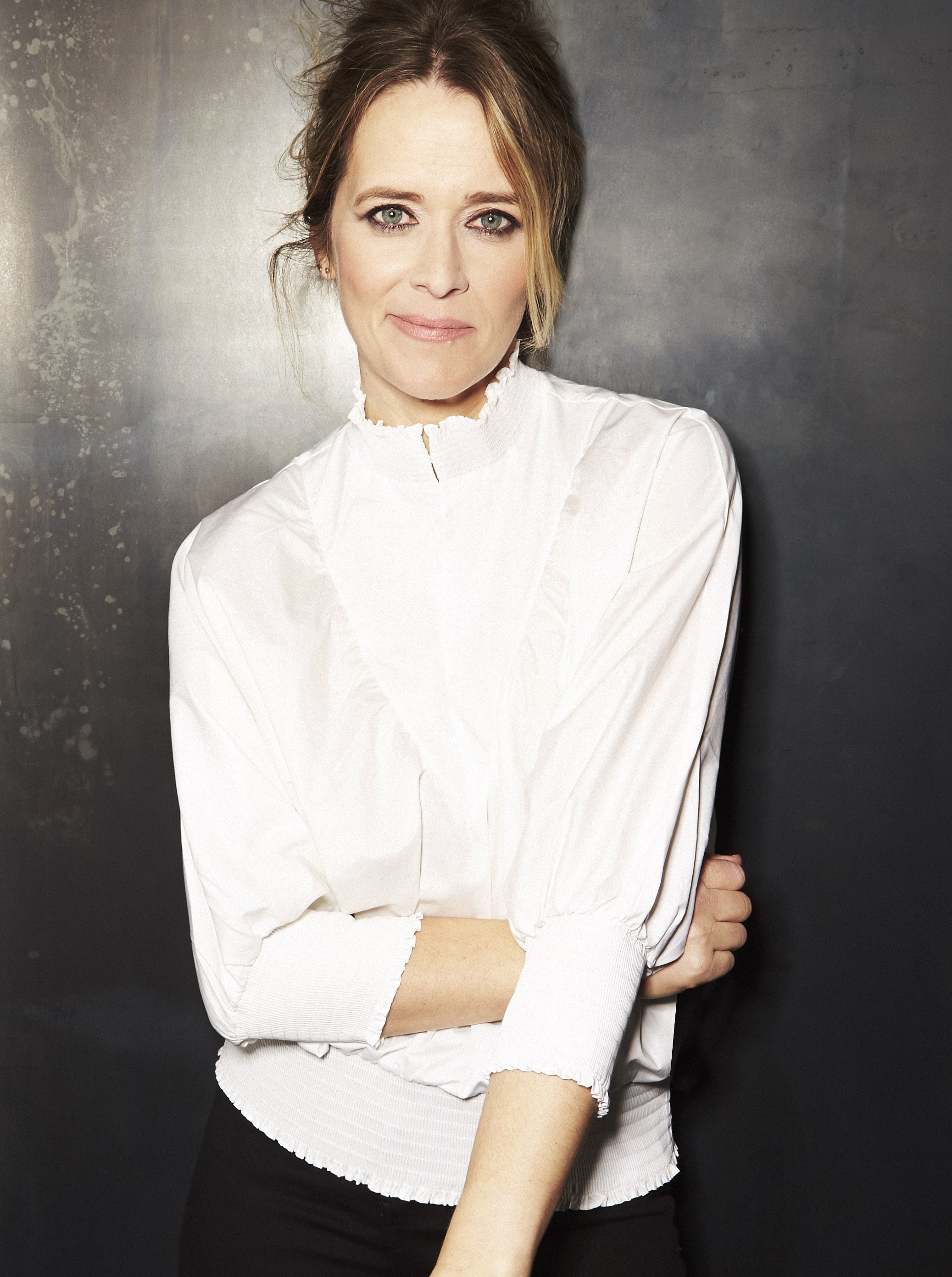 Edith is back on home turf this week for an event close to her heart. She will host An Evening With Sir Chris Hoy at the Alhambra Theatre in Dunfermline, a charity event to mark the 30th anniversary of The Craws Nest Trust, a charity established by Eleanor Bowman in 1989.
Formed in 1989, when Eleanor and Edith's dad, Sandy, were running the Craw's Nest Hotel in Anstruther, the Trust provides wheelchairs for those needing them most in the local area, as well as helping other nearby causes.
Eleanor was inspired to begin fundraising after being invited to a presentation of wheelchairs at the Peter Alliss Masters, a charity golf event. She fundraised at the hotel for a year and was able to buy three in the first 12 months.
Thirty years later, they have raised hundreds of thousands of pounds and helped scores of people.
"It's become an annual event and the whole point is helping people in need.
"A lot of people don't appreciate that each chair has to be customised and built to the requirements of the individual, and they are so expensive.
"The way Mum has managed to keep it going, as well as change and update it, has been great.
"Sir Alex Ferguson has been a big supporter and was one of the first to come in and do an event with us.
"We were thinking of ways to mark the anniversary and the idea of interviewing Chris came up. I was lucky enough to do a project with him a number of years ago, when I was pregnant with Spike, and I spent the day with Chris and his wife, Sarra, who were lovely.
"We've kept in touch, and so when we had the chance of using the Alhambra we thought of people with great stories who are charismatic and who people are interested in, and Chris came to mind.
"As well as Chris, we have Greg McHugh doing Gary: Tank Commander, which my mum is obsessed with.
"I always say if you don't ask, you don't get.
"I'm in a lucky, privileged position where I get to interview a lot of really interesting people with great stories to tell."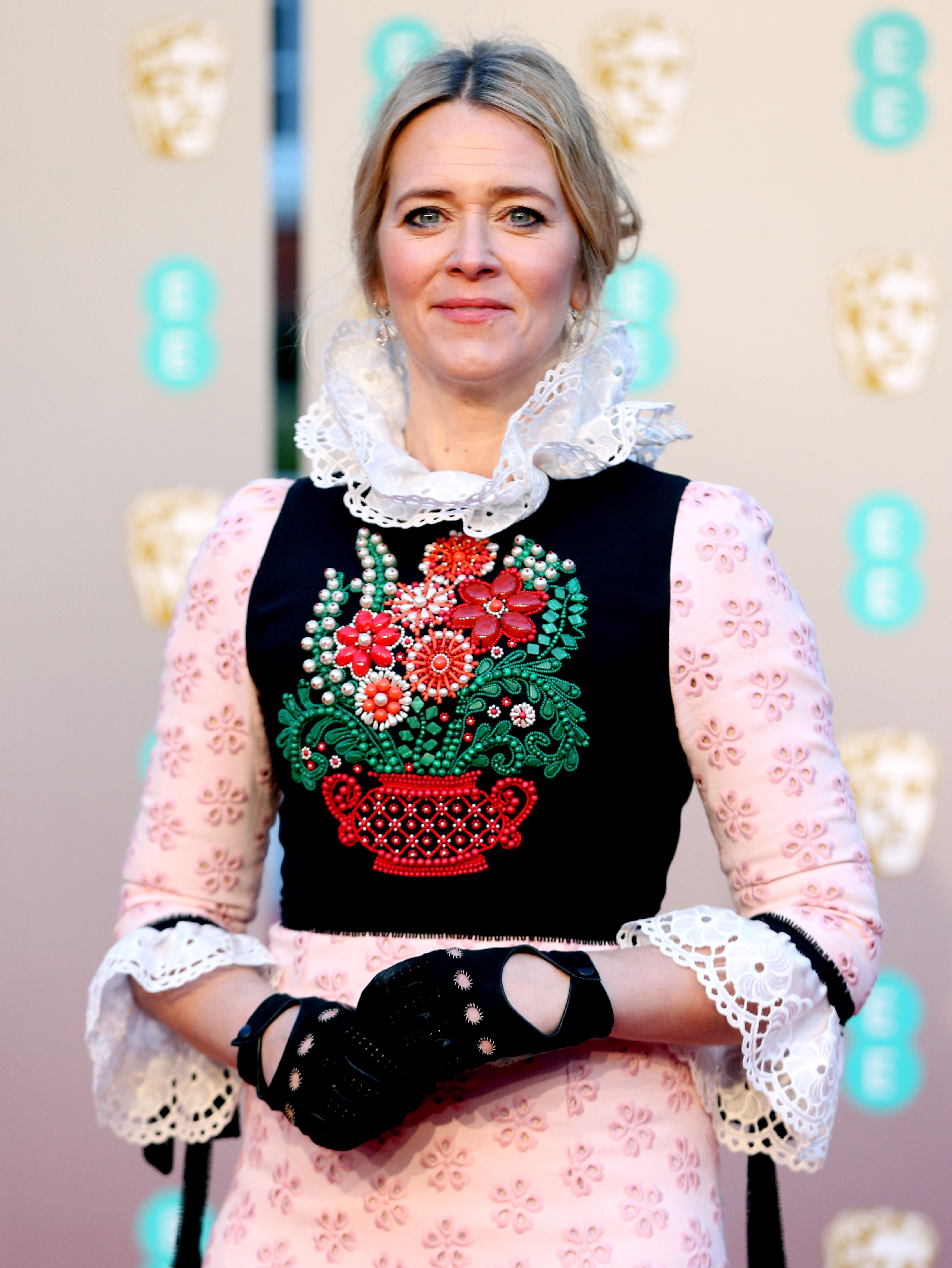 That has led to Edith acquiring some amazing auction items for her mum's charity over the years, including a mandolin signed by Sir Paul McCartney, a meet and great with Mumford And Sons, and signed Coldplay drum skins.
Being involved with her mum's charity since her teenage years has inspired Edith to continue to do her own bit for good causes.
"I like to work with charities I have a connection with, so that I feel I can genuinely talk about the issues.
"It's tough because I'm asked to support so many and sometimes I have to say no, which is really hard.
"But if you spread yourself too thin the message is diluted and it's physically impossible to say yes to everything."
She added: "What mum's charity and its amazing support team has been doing for the past 30 years is amazing.
"Any little bit I can do here and there to help, I will, because it's giving back to the community I grew up in."
---
Excited by a change of medium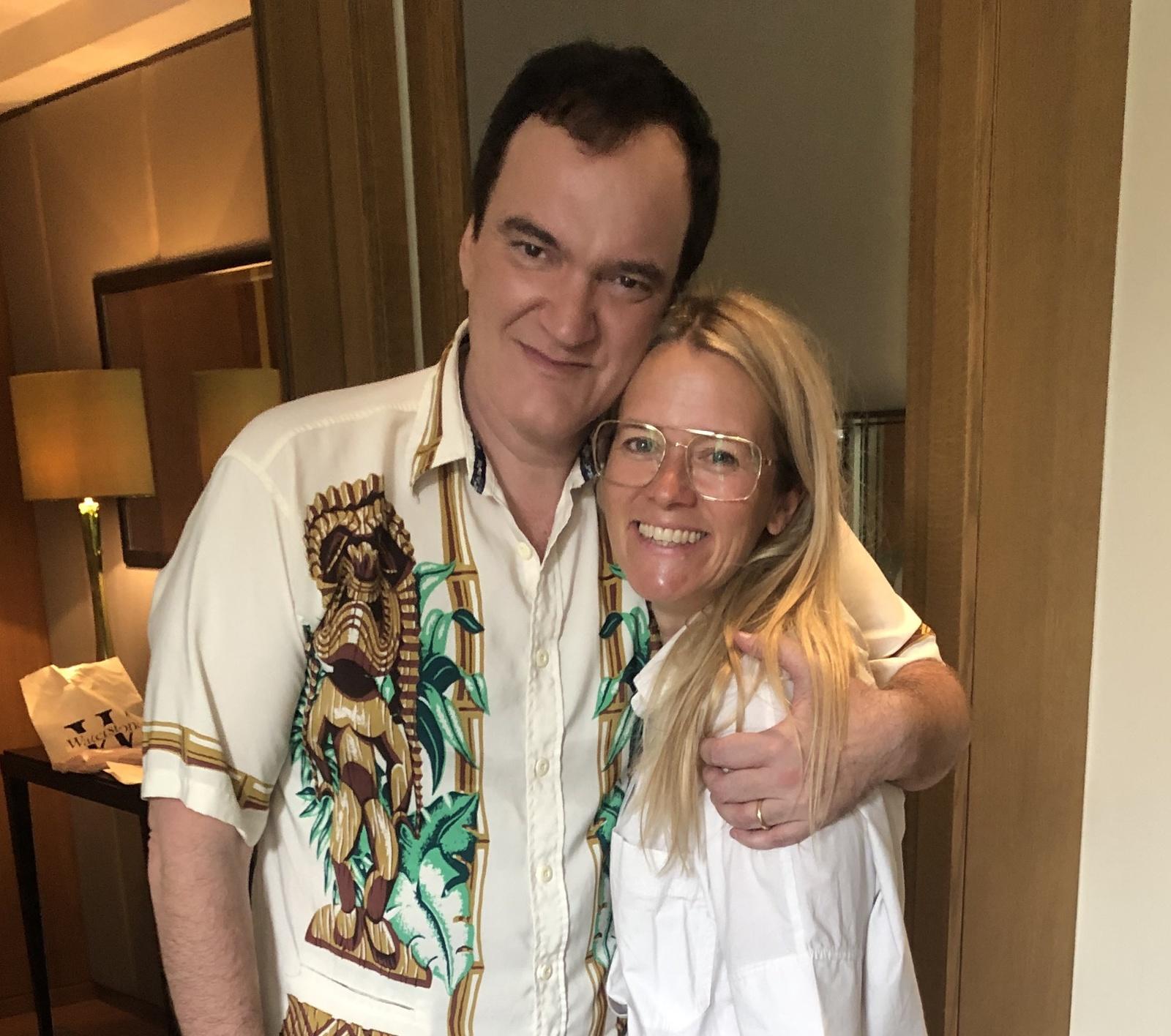 The success of Edith's podcast is one of the big joys of her career.
Soundtracking sees her chatting to someone involved in the music business and she's had a number of A-list guests, including Quentin Tarantino.
"It came out of my love of film and music and wanting to talk about it," she explained.
"Having Quentin on was a big deal because when I was at Queen Margaret University in Edinburgh doing my communications degree, I went to see Pulp Fiction six times in the cinema to write my film studies dissertation.
"His enthusiasm is infectious and I always want to come to the show from that fan perspective."
While Edith isn't currently on the radio, she says she's more than happy.
"My dad came down to visit me recently and said, 'Bloody hell, you never stop'. He doesn't see me on the telly or hear me on the radio every day now, but it's a different world these days.
"I'm not reliant on those mediums now. I'm doing work on Facebook, YouTube and with film companies, where I do Q&As in cinemas for film premieres like The Lion King.
"I also have the Scottish BAFTAs coming up, which has a great line-up this year.
"I feel very lucky for where I am and I'm really excited about what is still to come."
---
An Evening With Sir Chris Hoy, Alhambra Theatre, Dunfermline, Tuesday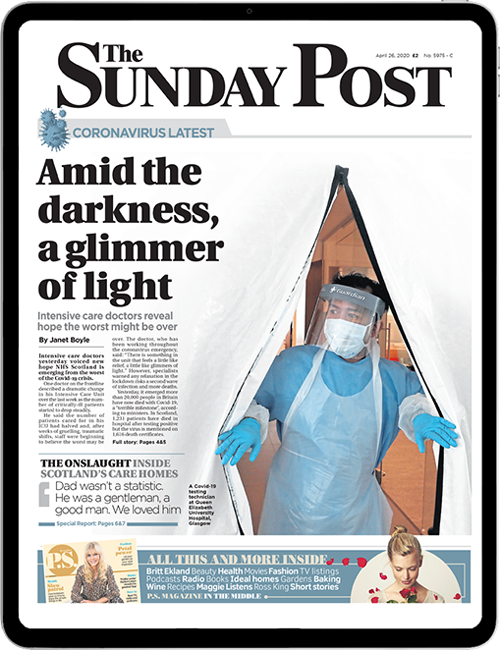 Enjoy the convenience of having The Sunday Post delivered as a digital ePaper straight to your smartphone, tablet or computer.
Subscribe for only £5.49 a month and enjoy all the benefits of the printed paper as a digital replica.
Subscribe