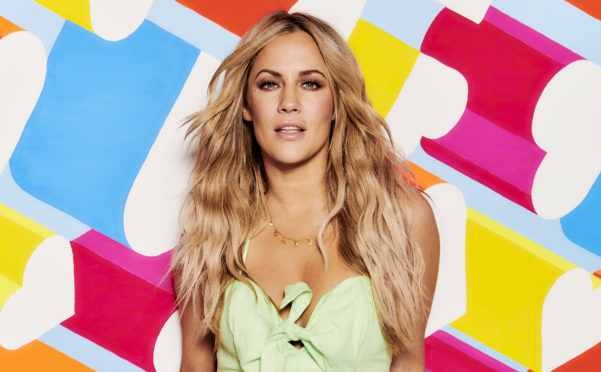 Former Strictly Come Dancing winner Caroline, 39, is the presenter of Love Island, ITV2, every evening at 9pm.
You won Strictly. Would you do I'm A Celebrity?
I worked on the jungle for two years (hosting the ITV2 spin-off show) and I can safely say you would not get me in there. I'd probably be voted out first night. I'm not very good with creepy-crawlies, water or heights. The more reality TV I do, the less of a potential wife I'd become!
But you did do Bake Off's Stand Up 4 Cancer.
I loved it and I actually learned quite a lot, mostly that I shouldn't be in the kitchen. I laughed so much – at myself more than anything – and it was nice to meet Paul and Prue and Sandi and hang out with Noel again.
Do you have a career plan?
I think it's more of an instinct. My thinking is that you've got to be a fan of a show to host it. I have to want to watch at home, otherwise you're just showing up and reading someone else's words. I need the essence of living and breathing it.
You played Chicago's Roxie Hart in the West End recently. Do you fancy more stage work?
Yes, I Ioved doing that and I'd like to be Roxie again. Becoming someone else was really nice. This industry can become self-indulgent and I enjoyed losing myself in Roxie for a couple of months.
Do you take reviews of what you do to heart?
One person's opinion isn't going to change what you think about a project. So I take my feedback from the directors and producers I work with. They employ me and if they're happy, then I'm happy. If I'm not doing a good job then hopefully they'll tell me and I can do something about it.
How do you deal with being in the public eye, followed and photographed?
I manage it. You have to learn the tricks. When you first get thrown into this, you read and believe all of it. But you learn what not to talk about and where not to go for dinner. You try to live what you can of your life in private. If I didn't want people being nosy about me, then I'd go and get another job.
What about photos and reports about your love life?
It's water off a duck's back. I know that stuff is going to happen and if I get to have a great life – which I do – then it's absolutely fine.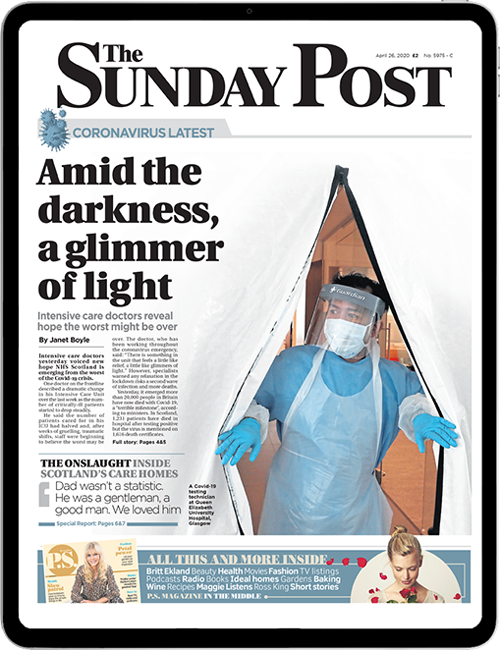 Enjoy the convenience of having The Sunday Post delivered as a digital ePaper straight to your smartphone, tablet or computer.
Subscribe for only £5.49 a month and enjoy all the benefits of the printed paper as a digital replica.
Subscribe