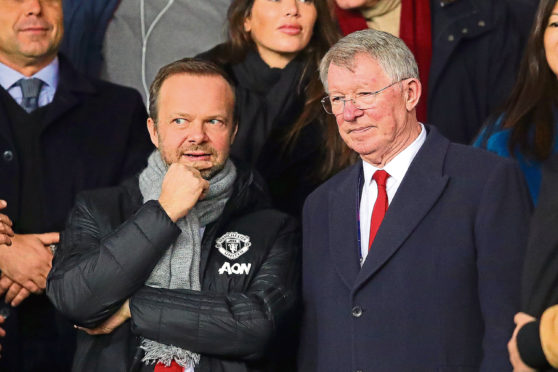 Rumours of a power struggle behind the scenes at Manchester United won't go away.
On one side, Sir Alex Ferguson, the most- successful football manager in history.
On the other, Ed Woodward, the profit-driven chief executive the fans love to hate.
The man in the middle is Steve Walsh – the man whose transfer tips saw Leicester City win the Premier League.
Sir Alex reportedly wants Walsh to be director of football at Old Trafford.
Woodward disagrees.
The fact Walsh hasn't been appointed has been used by some people to suggest Fergie's influence at United is on the wane.
I doubt that's the case.
But if there's even a hint of truth there, I reckon United are headed for even worse trouble on the pitch than they already find themselves in.
Sir Alex shouldn't be getting sidelined. Instead, his opinion should be sacrosanct.
After all, if he were still in charge, there's no way United would be in the state they're in today.
Transfers have been disastrous for years.
They've got poisonous players in the dressing room, who haven't been shipped out.
They aren't in the Champions League.
And, if those things weren't bad enough, they've got a manager in Ole Gunnar Solskjaer who will find himself under immediate pressure if his team get off to anything other than a storming start to next season.
Fortunately for Ole, I'm sure Sir Alex will be on the end of a phone any time he needs a pep talk.
But with Woodward sanctioning the signings, I suspect Sir Alex's phone could be ringing off the hook.
Don't get me wrong, as a businessman, Woodward's credentials are spot-on.
He increased United's commercial revenue from £48.7 million in 2005 to £117.6m in 2012.
But since the former accountant moved from the commercial department into the chief exec's role, United's performance on the park hasn't matched their financial success.
Sir Alex's retirement as manager is obviously a factor.
But very little has gone right in terms of recruitment since Woodward took responsibility for getting deals done.
I heard five or six weeks ago that Rio Ferdinand was Ed's preferred candidate for the sporting director role at Old Trafford.
The pair held talks over the job.
But I'm not convinced Rio really needs the hassle.
I'm told United are willing to pay £1.5m a year to whoever becomes sporting director.
I'm also told Ferdinand earns loads of money outside of football these days, so a full-time, 365-days-a-year role like the one United are offering would be a huge commitment.
I like Rio as a guy, but I'd also say there have to be question marks over his level of experience.
Being sporting director at a club like Manchester United is a very demanding job.
Can Ferdinand walk straight into that, at such a high-pressure time, and make a success of it?
It's possible, but it's also a big risk.
Sir Alex may be 77 these days, but I'd bet my house that he's still as driven as ever – especially when it comes to United.
He's beloved by the fans too, while Woodward is thoroughly disliked.
If Ed wants to pick a fight with Fergie now, he might feel he's in a position of strength.
But I think he'd be well advised to choose his battles carefully, or he could find himself on the receiving end of the famous old hairdryer.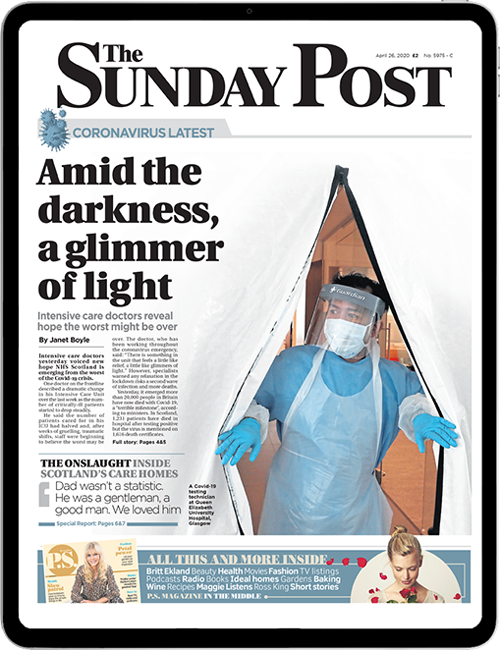 Enjoy the convenience of having The Sunday Post delivered as a digital ePaper straight to your smartphone, tablet or computer.
Subscribe for only £5.49 a month and enjoy all the benefits of the printed paper as a digital replica.
Subscribe