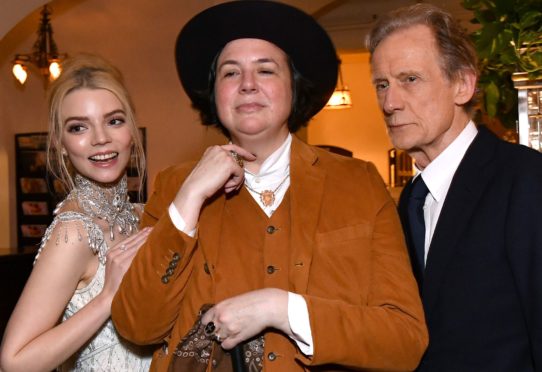 Bill Nighy is – predictably – brilliant in his new film Emma.
But the tragedy is that the much-loved actor will in all likelihood never see how good he is in the latest adaptation of Jane Austen's classic novel.
Bill, you see, can't watch his own films for a very specific reason – he doesn't see what everyone else sees, which is a gifted actor being effortlessly superb at his job.
"What I think is, 'You look terrible'" he says. "Well, you look terrible according to you, unless you're a weirdo and you look at yourself and you think, 'Wow, I look pretty good.'
"But I'm not one of those. So there's that to get over, and then you've got to watch yourself act and see yourself not pulling off all those things you thought you might, this time, have pulled off.
"Instead, you did that default thing that you always do. You think, 'I did that again? Are you serious?'.
"The trouble is that confidence is a movable feast and I'm not famous for it," he adds.
"And, therefore, it takes me quite a long time to recover if I see myself on screen because all my fears about my inadequacies are confirmed when I watch myself.
"I know there's an answer, and the answer is, 'Get over yourself' but that's hard."
Emma is "ye olde Jane Austen" but this is a new version, directed by LA rock photographer Autumn de Wilde, and it's great, even for those allergic to period dramas.
Nighy himself tends to avoid these, partly because of the costumes and partly because they tend to provoke a particular type of acting.
"Everybody starts standing in a certain way and talking in a certain way," he explains.
"It's the same with Shakespeare, or Chekhov. Or Harold Pinter. Everyone's got a weird voice. It's odd how that style is handed down. I don't think it's even spoken about. And it's very hard to resist. I mean, I'm not immune."
Nighy is terrific – it's impossible to think of him being bad in anything, despite his self-criticism – as Emma's father Mr Woodhouse, who is constantly worried about draughts and the cold.
There's a moment at a dinner party where someone mentions there might be snow, and he immediately starts panicking and insists everyone leaves.
Bill says: "He's a valetudinarian – not to be confused with a hypochondriac.
"Hypochondria is being selfishly concerned with your own health. Valetudinarians are obsessively concerned with other people's.
"And therefore he lives in terror of draughts and any change in the weather.
"He's always thinking that everyone's going to die. Which is ridiculous until you start reading anything about 1815, and you realise he's got a point."
When not filming, Bill walks everywhere because he hates feeling encumbered and he associates having a car with that feeling, an extra thing to think about, some more keys to carry.
"I can always get a cab if needed, and I've got my Oyster card, you know."
As for the countryside: "I pop in now and again and have a look. The sea is OK, for a short while. For an outing. Outings are the way forward.
"An outing to the seaside and then back home for tea."
---
Emma (U) is in cinemas now.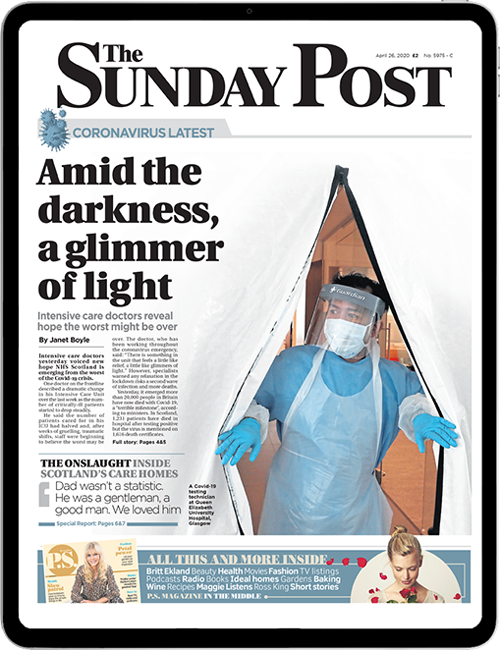 Enjoy the convenience of having The Sunday Post delivered as a digital ePaper straight to your smartphone, tablet or computer.
Subscribe for only £5.49 a month and enjoy all the benefits of the printed paper as a digital replica.
Subscribe