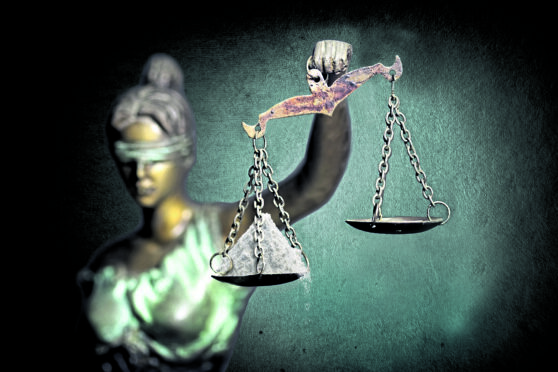 Crime linked to Scotland's drug problem costs £750 million a year to investigate and prosecute, we can reveal, as experts warn the money could – and must – be better spent on breaking the addiction driving the offending.
The scale of how much drugs-related crime costs the criminal justice system has been calculated as deaths, already the highest in Europe, rose to 1,339 last year, now more than three times the level in England and Wales.
There are growing calls for specialised drugs courts, where convicted offenders are steered towards community justice programmes, rehab and support, to be extended. The courts have been trialled but not pursued, despite Sheriff Lindsay Wood confirming Scotland's only drug court, in Glasgow, has been a ­ notable success.
He said: "The court does not follow the traditional set-up and sentences are passed based on practical treatments. It allows a more one-to-one approach between the sheriff and the offender, leading to life-changing results. In my time in the court I have ­witnessed some incredible stories where people have turned their life around and now help others who have addictions.
"The court helps break the cycle between drug dependency and crime, which benefits the offender, but also has benefits for victims, their families, the NHS, the prison estate and for society at large."
Offenders who complete the ­programme have a graduation ceremony and the opportunity to thank those who have helped them. Wood said: "I reply on behalf of the court team. I step down from the bench, give them their certificate and shake their hand. For some of these individuals, this has been their only tangible achievement in life. They've been more or less condemned all their days."
Scheme hailed
The UK-wide Centre for Justice Innovation has hailed the Glasgow scheme and Duncan Lugton, its head of policy, said: "There is strong evidence adult drug courts reduce substance misuse and reoffending. These courts see that justice is done and provide support to help people tackle the drug problems that brought them to court in the first place.
"Rolling out this type of court more widely across Scotland would give more people who are struggling with addiction the chance to turn their lives around."
The Glasgow drug court was set up in 2001 while a similar one held at Dunfermline and Kirkcaldy courts was forced to shut in 2013 after the closure of Cupar Sheriff Court meant there was insufficient room to accommodate it.
Studies have estimated there are 60,000 problem drug users in Scotland. The Scottish Centre of Crime and Justice Research found in 2011 that the social and economic cost of illicit drug use was just less than £3.5 billion, or £61,000 per problem drug user. It added estimated costs of crime per individual reduced from £13,000 to £1,500 for those in treatment for more than a year. It estimated the total criminal justice costs of drug misuse in Scotland at over £500m per year.
Our analysis suggested the figure has risen to £750m, factoring in the ­proportion of the work of Scotland's criminal justice system which is linked to drug misuse. About 15% of recorded crimes last year were drugs-related, equating to about £200m per year as a proportion of police and Crown Office budgets alone.
Several hundred million more is added when court and prison service costs are included, with studies showing 75% of prisoners who were tested showed positive for drugs. Substance misuse is also linked to significant proportions of local authority criminal justice social workers and community justice budgets.
Treatment, not criminalisation
Drug experts agree treatment rather than criminalisation is best for addicts. David Liddell, chief executive of Scottish Drugs Forum, said: "Treatment is the best means we have of ensuring people stay alive and are supported. We need to divert people from ­criminal justice into the health and care systems that are better placed to support them in addressing their drug and other problems."
Community Justice Scotland chief ­executive Karyn McCluskey contrasted the amounts spent within the justice system with what was spent on treatment. She said: "We're spending around £100m replacing Barlinnie Prison in Glasgow and probably millions more to replace Scotland's crumbling prisons which is, in reality, a commitment to continue jailing young people, ready for our youngest generation who are only toddlers now.
"Just imagine the real difference we could make if these sort of sums were spent on building rehab units for people with drug and alcohol problems so that the moment they ask for help they get it, so they don't end up in the revolving door of the criminal justice system.
"That would be a far more effective way of preventing and breaking the cycle of young people entering the criminal system than locking them up and sending them to places where they won't get the medical, psychological and support services they really need."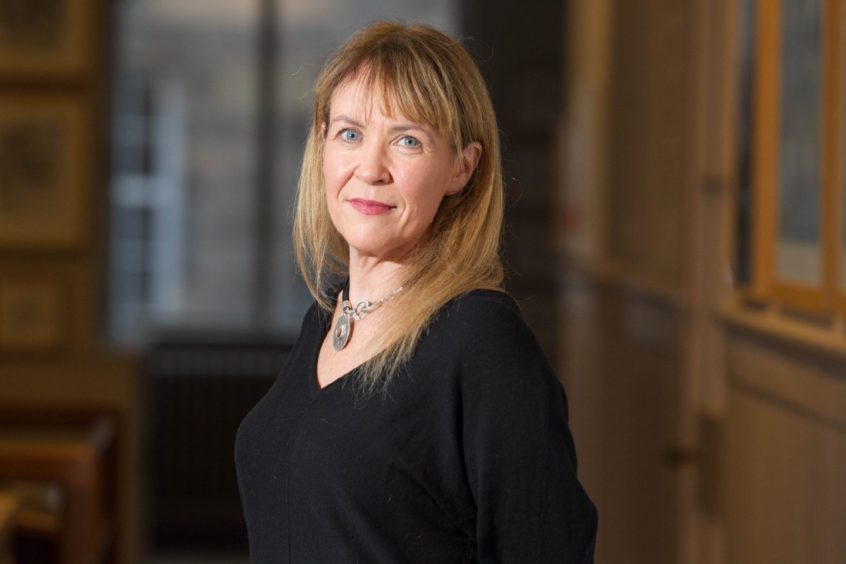 Criminal defence solicitor Iain Smith, of Keegan Smith, who regularly attends drug courts, said 80% to 90% of his clients were stuck in a cycle of low-level crime linked to drink and drug abuse, in itself linked to ­childhood trauma such as poverty, abuse or domestic violence.
He said: "We need radical change so services are put in at childhood to prevent the trauma happening, and far more support to divert young people into colleges or community programmes that will help them change their lives forever instead of just locking them up only to continue the cycle when they are released. We need to get to the root cause of why they are offending and place resources into that."
Tony Bone, of Tony Bone Defence, a former police chief inspector who spent years working in Scotland's hugely successful Violence Reduction Unit before becoming a solicitor, also pointed to childhood trauma as a cause of addiction.
He said: "Ten years ago we recognised the criminal justice system wasn't working. Now it's critical. But we still have an opportunity for recovery if we turn everything on its head and move forward with compassion and support rather than simply punishment."
Dave Barrie, service manager of Dundee-based addiction service We Are With You, said: "We need to look much more at prevention, how we support people into recovery and back into work. Keeping people out of prison and trying to address their underlying issues makes sense both for the person and in terms of the overall cost to society.
"I was involved in the drugs court in Fife and the model was very effective. There was much more joined-up thinking between the court and agencies. The client was at the centre of attempts to try to address their situation and the outcomes were positive. The evidence is there to support the effectiveness of drug courts."
Scott Fergusson, 48, was caught in a cycle of addiction and reoffending for 24 years and had spent nine years in prison until a community sentence, instead of jail, gave him a chance to turn his life around. Today he is a recovery development officer for Addictions Support and Counselling in Forth Valley where he uses his own experiences to help others.
He said: "Low-level offending and drug misuse, particularly with young people, should be treated with community-based support rather than sending people to prison. That would mean a better chance for earlier interventions to change their lives sooner.
"At my lowest point, I did feel everyone had given up on me. I felt so hopeless. It's like a world away from where I am now."
Labour's justice spokeswoman, Pauline McNeill MSP, said: "Drugs courts should be rolled out further in Scotland and I would like to see them set up in, say, Dundee, Edinburgh in the first instance.
"I would like to see these set up with a sense of urgency. It's an obvious point that could help us save money by tackling repeat offending, and reduce drug-related crime and drug-related deaths."
Chief Superintendent Suzie Mertes, president (elect) of the Association of Scottish Police Superintendents, said: "We are only too aware of the devastation that addiction causes on families and communities, and its wider impact on society including the criminal justice system. We recognise that we can't arrest our way out of addiction, and that we must find effective solutions to support those individuals, families and communities most affected by substance misuse."
The Scottish Government said: "We believe the best way to reduce drug-related crime and drug-related death is to get people into appropriate treatment and support services when they need it, including at every point of the criminal justice system. As part of this approach, we are continuing to support the Glasgow Drug Court in its aims to reduce the level of drug-related offending behaviour in the city and to reduce or eliminate individuals' dependency on drugs.
"Any decision to establish a drug court would be taken locally, with problem-solving justice driven by local initiatives to address issues and priorities identified in each area."
---
"These people need medical help not locked up in prison"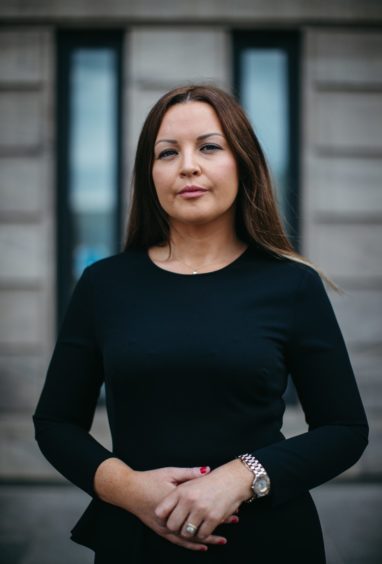 By Melissa Rutherford, partner at Rutherford Sheridan solicitors
As a criminal defence solicitor primarily practising at Glasgow Sheriff Court, I see how devastating drug use is to thousands of people caught up in addiction.
My job involves representing people arrested and charged with crimes involving theft, violence, domestic matters, sexual offences and the most serious crimes such as rape and murder.
On a rota basis, I also act as a duty solicitor for those who do not have a solicitor and are appearing in court. These are frequently the most ignored in society and many require significant support, assistance and treatment rather than criminalisation.
Unfortunately, those suffering from addictions will often be of no fixed abode and frequently find they cannot secure homeless accommodation as a bail address and get remanded for very minor crimes. Prison is full of ill people that need medical help, not locked up.
I represented a client I was extremely concerned about and asked the court and Crown on two occasions to have him seen by a mental health professional. This was refused. I was told three weeks ago he had taken his own life at just 20, because he could not escape his drug addiction. This was a young man who had held down a job, had some family and tried to come off drugs but could not. His family are devastated at the loss of a son and brother.
The tragic drug death toll of 1,339 in Scotland comes as no surprise to me or any other criminal solicitor in Scotland. Along with colleagues Tony Bone in Kilmarnock, Ian Smith in Livingston and Nadine Martin in Glasgow, who also serve as duty solicitors, we have established Trauma Aware Lawyers.
Lawyers aren't taught about trauma despite most of the people we represent suffering trauma. We aim to educate and influence greater understanding of what having a trauma means. Compelling evidence from doctors and psychologists tells us trauma can have a lifelong impact on children's physical and mental health, as well as their behaviour.
It is no surprise that many people serving prison sentences have had chaotic, trauma-filled childhoods with little or no parenting and that their parents often lived almost identical lives. Many of my clients first witnessed alcohol and drug abuse at home and were never taught the tools needed to navigate the world themselves. History repeats.
It affects the way they think, interact with others, thrive or sink at school and take risks which can be deleterious to their future lives.
Trauma Aware Lawyers now have a trauma-informed approach to clients and treat them with respect and empathy. We have been supported by James Docherty of the Violence Reduction Unit (VRU) and Community Justice Scotland, Kirsty Giles of VRU and Bafta-winning film director Stephen Bennett who all have a passion for changing the criminal justice system.
We want to change the way the system treats people by showing how trauma impacts people and the unforeseen, lifelong consequences of their decisions. We need to break the never-ending cycle of imprisonment and the inordinate impact on the public purse.
---
One day in court
By David Meikle, at Hamilton Sheriff Court
It was just one day – Wednesday, August 4 – in one court – Sheriff – in one town – Hamilton – but it could have been any court on any day in any town. There may have been no drugs in court but they were all over the charges.
Almost a dozen lawyers that day highlighted drugs as being at the root of their client's offending. Out of 22 cases called, 13 would be linked to drug use or addiction.
First up, a tyre fitter admitted robbery and possession of a blade in March this year. His lawyer said he could not remember anything of the incident because of his abuse of street drugs and now wanted to make right his wrongs.
Next up, a woman wearing a face mask shuffled into the dock to admit possessing £500 worth of ecstasy and £100 of cocaine. The court heard she freely told police officers she had "Mandy", slang for the Class A drug, as well as cocaine at her home in Bellshill, Lanarkshire, in December. Sentence was deferred for reports but the 52-year-old was told that she would be assessed for a drug treatment programme.
A habitual shoplifter appeared next to admit stealing from Asda. His lawyer told the court his tracksuited client's life had been blighted by drugs and was in a vicious circle of offending. He had completed a drug programme in the past but had returned to the same old habits.
The sheriff placed him under supervision for a year and encouraged him to seek out help through social workers to break his habit.
He was replaced in the dock by another man accused of shoplifting. His lawyer highlighted a historic problem with drug abuse and said his client had successfully completed a drug programme in the past. He was granted bail to appear at a later date. Another gaunt man appeared from custody to admit possessing street valium.
His lawyer said he was begging to be put on a drug treatment and testing order to try to stop his repeat offending.
The weary-looking sheriff deferred sentence for him to be assessed for the programme but warned the accused any drug programme would be intensive and require full commitment.
He nodded from the dock: "Yes, your honour, I mean it."
---
"Prison then drugs, drugs then prison, and on and on. We must stop the cycle"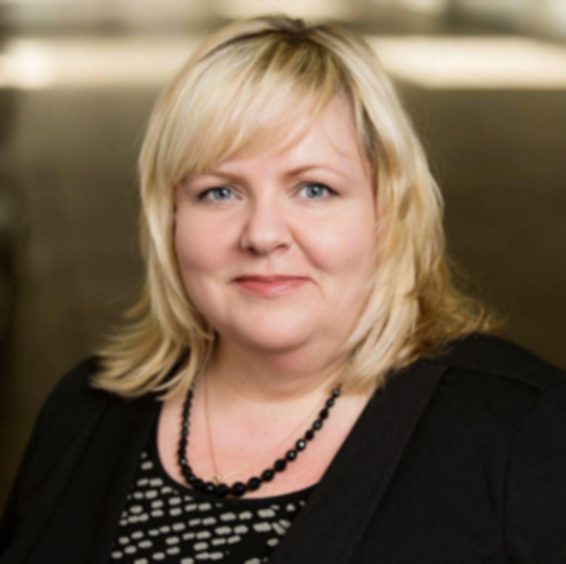 By Annie Mauger-Thompson, chief executive of Sacro
One important part of what we do is working with people in prison, leaving prison or avoiding prison after being given a community-based sentence.
We would estimate around 90% have an addiction issue going in, from alcohol to Class A drugs, and most of them will have the same issue coming out. It doesn't go away. That is why the mentoring and support we provide is crucial in preparing them to rejoin their communities and organise and access basic services on the outside, hopefully including help to tackle their addiction.
A detox programme may have helped them in prison but one of the outcomes can be a reduced tolerance and we have seen cases where people overdose very quickly if they return to using the levels of drugs they were using before going to prison.
What we observe is a cycle. Drugs are not the cause; they are the destination. Hopelessness for many people – having no outlook of a decent future, no home, family support or job – creates the environment to turn to drugs and the lifestyle that goes with addiction.
Drug and alcohol addiction is a public health issue that sits alongside poverty and homelessness. If someone's basic needs are not met, they look for other options and an escape.
There must be an imperative to tackle that hopelessness; the causes of addiction and dependence. If someone gives up their drug habit, the gap needs to be filled with positive alternative options.
Not everyone leaving prison would be able to manage a tenancy or a job without support, but many could and would then have an opportunity to secure a more stable life. Leaving prison with no home, job or support can too often lead to a rapid return.
At Sacro, we see how short-term sentences can have a very negative impact on people in terms of their addictions. The impact on mental health and self-confidence of being sent to prison for a short time – potentially losing a job or a home and having to try to rebuild – can cause stress, loss of self-esteem and a crisis that can mean drugs seem an easier option than trying to rebuild lives again and again.
We believe supporting people to pay back in the community can enable them to maintain stability and gives charities like us an opportunity to help them move away from drugs and the ensuing chaos. Putting people in prison for most short-term sentences only creates more problems.
The cycle of addiction and prison is a dreadful outcome for any human being but is one that can be avoided with the right support in place. Addressing the causes of addiction and providing a genuine alternative to drugs or drink will help to break the cycle and, hopefully, finally, stop the revolving door.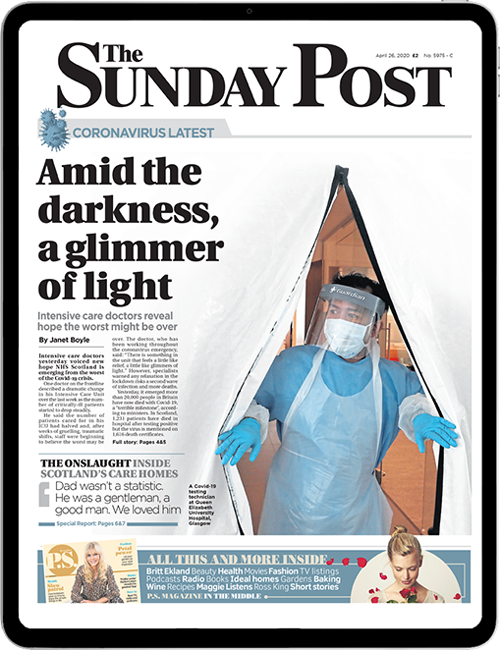 Enjoy the convenience of having The Sunday Post delivered as a digital ePaper straight to your smartphone, tablet or computer.
Subscribe for only £5.49 a month and enjoy all the benefits of the printed paper as a digital replica.
Subscribe