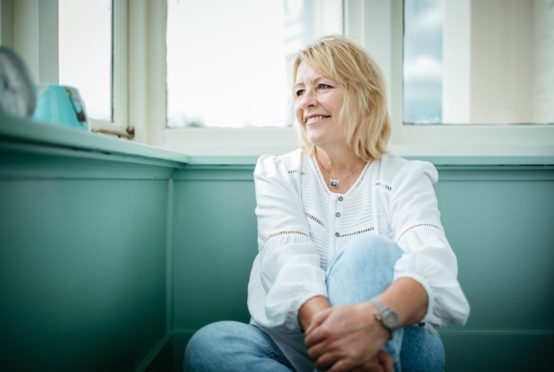 When the facts are so sombre, it is no surprise that many of us escaped into fiction during lockdown.
That quite so many found escape in a world of passion, romance and ripped bodices is perhaps a little more surprising as sales of romance and saga novels soared by 24% in Scotland this summer.
Best-selling author Marguerite Kaye, one of Mills & Boon's most popular and prolific writers of historical romance, is not in the least surprised, however, insisting the genre has always been popular and the only difference is that fans are now happier to admit it.
Sitting in a book-lined study at her home in Argyll where she can watch the ferries criss-crossing the Firth of Clyde, the law graduate and former IT consultant who came late to writing revealed: "Every few seconds in the world, someone buys a Mills & Boon romance, and they are not the only publisher. Romance is enormously popular and always has been."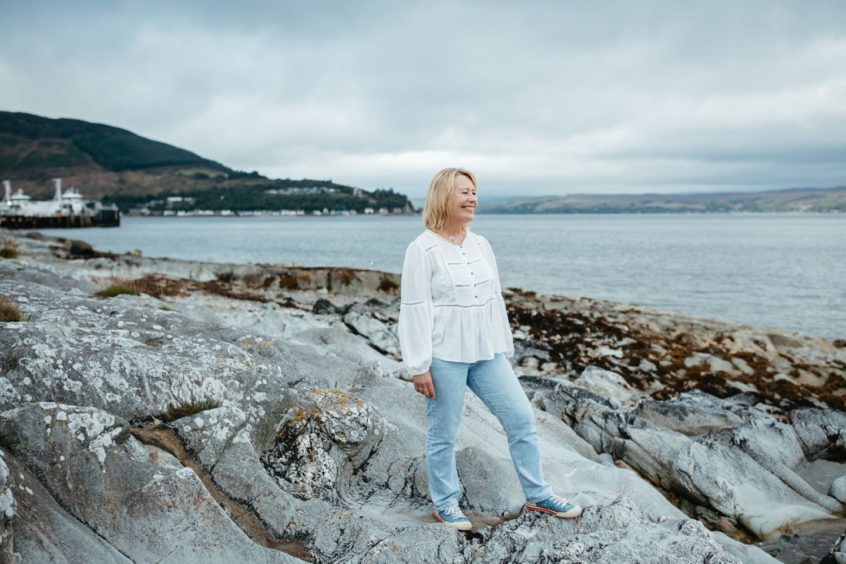 Kaye, whose love affair with the genre began aged 13 with her mum's Barbara Cartland books, and who went on to pen a staggering 50-plus titles for Mills & Boon, added: "Romance never goes out of fashion but appears to come in and out, depending on whether readers are happy to admit they like romance. People put romance down as a genre and, as a result, women have been less happy to admit they read it.
"There are literary snobs and, in particular, men who find it very easy to have a pop and say romance is a kitchen-sink read where a millionaire swoops in on a jet and sweeps the woman away from doing the ironing. But most of them haven't even opened a romance novel, never mind read it.
"Romance has always been a sort of guilty pleasure. When I was 17, if asked what I was reading I would say Iris Murdoch but would not say, 'it's Mills & Boon' or, even worse, one of my mum's Barbara Cartland books.
"Digital books have made a big difference because other people can't see what you are reading. They can't see the flamboyant covers."
Sales are up
Scots booksellers agree, with sales of romance titles up by almost a quarter compared to last summer. By comparison, spending in adult fiction as a whole for the same period showed an increase of 18%, and crime 9%. UK wide, the figures were an impressive 29% for romance, with increases in combined adult fiction and crime categories just 10% and 8% respectively.
Neilsen BookScan, which tracks book sales worldwide, said: "Book sales in Scotland in recent weeks have outperformed the UK as a whole and the romance sector has been one of the leading lights."
Kaye, co-writer of Her Heart For A Compass, Sarah Ferguson's recent M&B debut in romantic fiction, said: "I remember a Secret Santa when someone gave me a scientific magazine, but the real present was a copy of The Broons they'd hidden inside so I wouldn't have to admit to my very serious colleagues that I loved reading it. I still have it. It's the same kind of thing with romance.
"But I feel there has been a general coming out over the last 10 years or so. People are saying, 'wait a minute, not only should we not be ashamed of romance but actually it's got strength, it's got power, it's a genre that is written almost entirely by women for women'."
And the pandemic has carried a literary silver lining. She said: "People have turned to reading and sales of books have soared. Romance is escapism and people have escaped to romance from the real world, but it also reflects the real world. Romance reflects that eternal optimism of the human spirit and that is something people have been looking for."
Same-sex novels
There has been a growth, too, in same-sex romance novels. Kaye, who comes from a family of ships' captains and engineers, explained: "A lot of gay romance has been published recently and a lot of the most popular gay romances that feature gay men are written and read by straight women.
"What strikes me is the romantic element; it is acceptable to introduce romance into male relationships, as opposed to them being written erotic or pornographic."
Kaye revealed her publishers were actively seeking greater diversity across the board, among both writers and readers. Her own readership mostly comprises "slightly older" women, with some men among their number, including her best friend who is gay. And, despite writing "straight", she says she features homosexuality in her books "as a cause in historical context".
But, according to Kaye, hit TV and film adaptations of books and series such as Fifty Shades Of Grey and Bridgerton have done little to fan the flames of popularity of the genre. She said: "Film does not necessarily generate more romance readers. What seems to generate more readers are books, not film."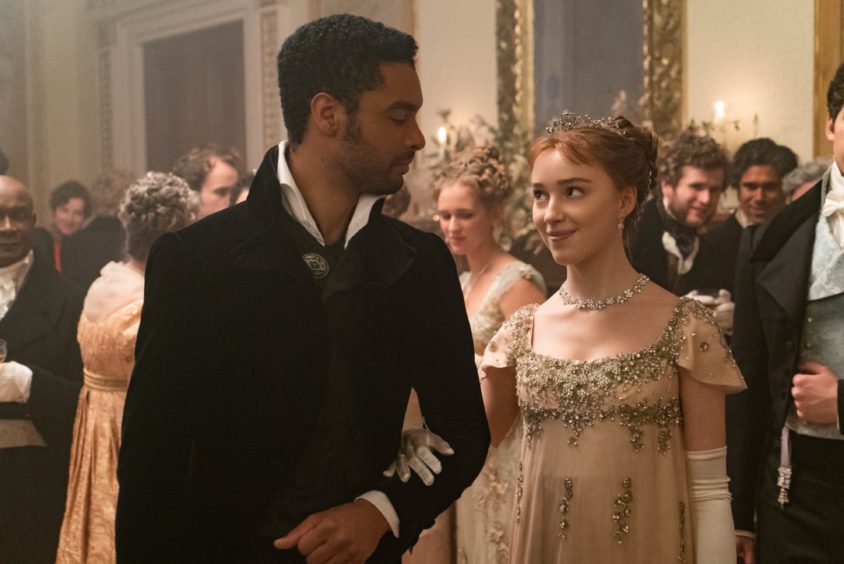 It seems romance sells itself. "Most of my books start with how would a woman become independent in a situation; whether it is dealing with a divorce, trying to earn a living, or getting out of a difficult situation – how does she get out of it herself without relying on a man?
"This is where the myth about romance is exploded. Romance is not about a man coming to a woman's rescue. Romance is about having the confidence and independence in yourself to be able to share your world with someone else.
"It's about wanting somebody to be happy even it if it is at a cost to yourself. Romance is not sweeping gestures and diamond rings, it is not even necessarily the classic happy ever after. It's about finding a way together that makes you both happier. I've thought since I was a teenager that it's the Bridget Jones, 'he (or she) loves me as I am'."
Has she found, and does she have, that romance herself? She's guarded about her personal life – choosing publicly to use only the pen name she based on a cocktail and the name of a pub – and will only admit: "Yes, I have, and I do."
Kaye's latest book
Kaye's latest book, out in October, The Earl Who Sees Her Beauty, features a Victorian heroine, Prudence, who bears terrible physical scars and is fascinated in modern advances – like plumbing – and their impact. The hero is Dominic who sees beyond her scars. Kaye named him after a childhood crush she met on a family holiday in Cornwall aged 10.
But, for her, romance does not have to feature a significant other. "Being a romantic person doesn't only mean you can be romantic with a person you want to spend your life with," she said.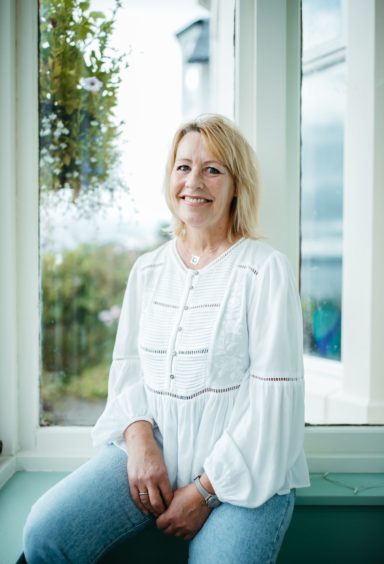 "It is also about how you see the world; about having a positive outlook.
"I am very lucky to have a big family. I am the eldest of seven children and I have a very close relationship with them, especially my mum and my sisters. We have a very strong bond.
"Family love you just the way you are. That forms a big part of my romantic outlook.
"And I have a huge love of the natural world, where I live, the landscape, and my garden. I see ferries and boats going by and so many times I have written the sea, a boat, a Scottish shipbuilder; all those things that are in my life and I love and are also part of my heritage.
"As women, romance is so powerful and something we don't say enough about. It gives us such a strong voice and we should be prouder and more outspoken about that. Not enough attention is paid to it."
---
Dominic swore under his breath and stalked away. What the devil was he thinking!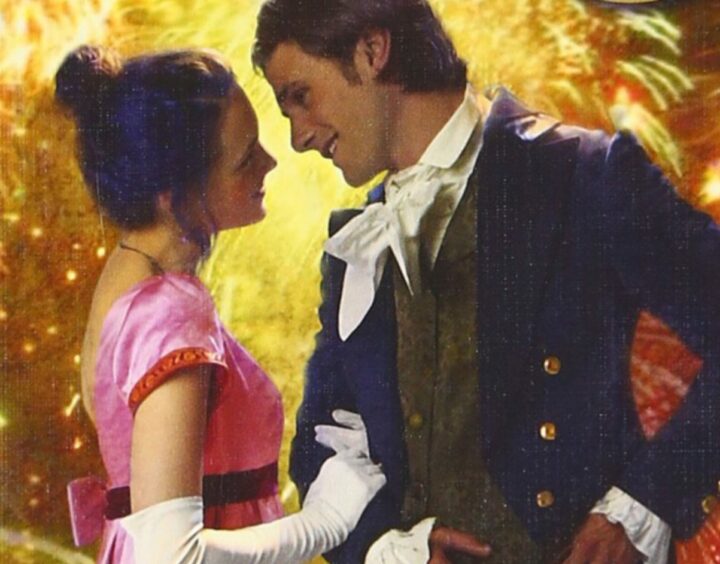 Marguerite Kay's new romance about a scarred heroine who finds love, The Earl Who Sees Her Beauty, is out in October. Here's an extract.
Prudence had fallen asleep in her deckchair, still clutching the remnants of her champagne. Dominic leaned over and carefully removed the glass. The carriage would be arriving in about half an hour to take them from the private beach back to their train. He wished, absurdly, that they could remain here for ever.
What was wrong with him! He set the glass down, and got up to adjust the parasol to keep Prudence's face in the shade. Her nose and cheeks were flushed with the sun.
How often did she have the opportunity to expose her skin to the elements? Every day since he was a young man and the weather had begun to shape his day, first as a soldier and more recently on his Greek smallholding, he had surveyed the sky, turned his face towards the sun, gauging the weather and planning his day accordingly.
This simple act, the small pleasures of the wind on her face or now, the sun warming her skin, were denied Prudence on a daily basis because of her scars. A nun in a cloister led a less sheltered existence, in some ways, than she did. She must resent the restraints placed upon her, but she accepted them. It wasn't fair!
Her hair, usually so carefully arranged, was a tangle of wispy tendrils gently ruffled by the breeze which had got up with the changing of the tide. One little pale foot peeped out from below her gown. It was covered in sand. He wanted to kneel down and brush it clean.
Dominic swore under his breath. What the devil was he thinking! He stalked down to the water's edge. The problem with Prudence was that there came a point in her company when he stopped thinking, and gave in to the feelings that were beginning to plague him. He had not planned today with the expectation of being rewarded with kisses. He had simply wanted to give Prudence something no one else had, or would think of, simply because he could.
His reward was her ecstatic expression when she boarded the train, when she saw the beach for the first time, when she dipped her toes in the water for the first time, and when she surrendered to the pleasure of floating in the sea. He'd been responsible for that excitement in her eyes, the triumph when she'd overcome her fears, and the bliss of surrendering to the ocean, that feeling he shared, that he'd wanted to share with her – and that he'd never even tried to put into words before either. That was part of her allure, the way she managed to extract his feelings and thoughts from him, because he'd been so alone with them for so long.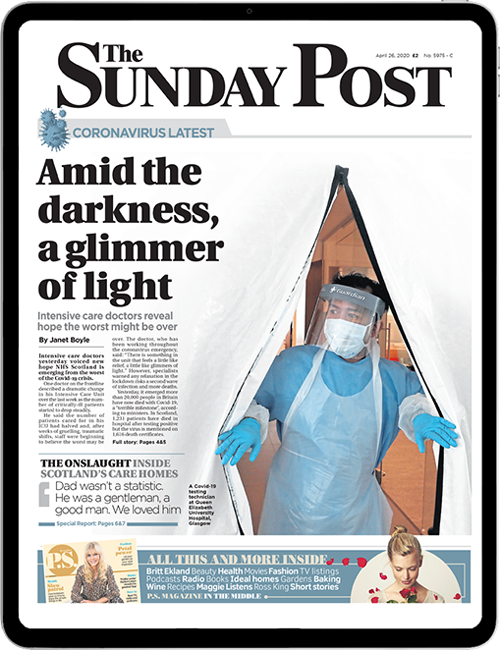 Enjoy the convenience of having The Sunday Post delivered as a digital ePaper straight to your smartphone, tablet or computer.
Subscribe for only £5.49 a month and enjoy all the benefits of the printed paper as a digital replica.
Subscribe