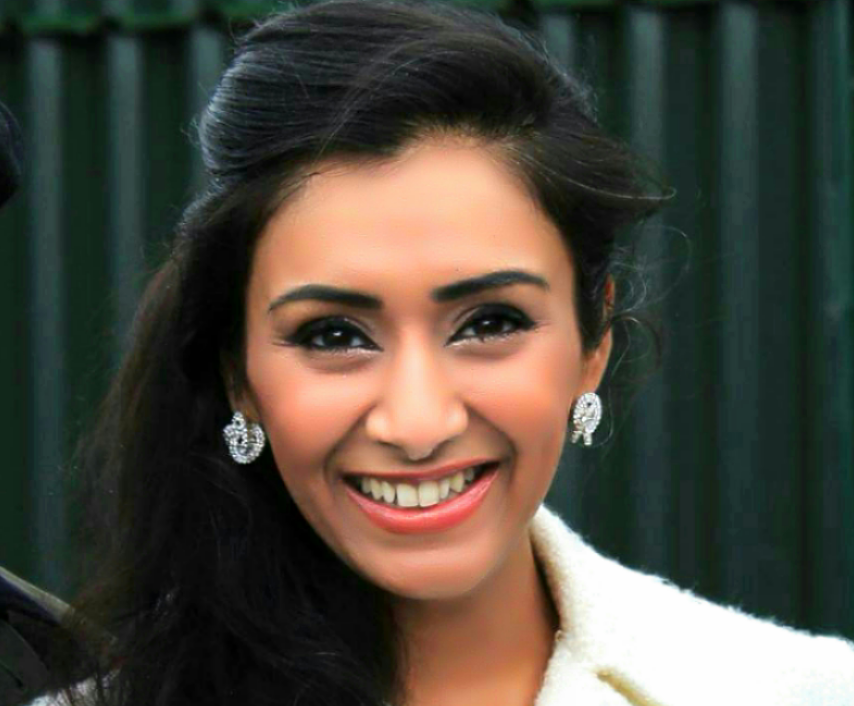 ROO IRVINE is the latest addition to the Antiques Road Trip team. 
The Scot, who along with her husband owns an antiques shop in Kilcreggan, has admitted she was nervous about her first foray into television.
She laughed: "It was really quite surreal, I went from behind the counter to in front of the camera!"
"I'll be watching the first episodes from behind a cushion."
Roo was talent-spotted by the BBC team after they paid a visit to her shop, Kilcreggan antiques, during filming.
Clearly Roo made a great impression as the team soon got back in touch asking if they could put her name down for a presenting role.
Things are busy for Roo just now – not only has she been juggling running the shop and a hectic filming schedule, she and hubby Mark are also in the midst of moving house.
The duo are making a change and going from an Old Victorian House to a newer build, which Roo admits is more her husband's style.
"It's a struggle, I want to hold on to all my pieces but we can only really display things that 'fit' with the house.
"Hopefully we'll come to a happy compromise and the mix of antique and modern will look genius."
The Countdown Begins! Brand new Antiques Road Trip today! Many surprises in store- see you all soon! @AntiqueRoadTrip @PhilipSerrell ?????x pic.twitter.com/81ZvPs3FIH

— Roo Irvine (@RooIrvine) September 25, 2017
Despite being incredibly busy, Roo is delighted with her new TV role.
She said: "We're working from the crack of dawn and then you don't get home till late, but it's great because we're all doing what we love…Hunting antiques, travelling across the country and meeting new people."
"You get to see some beautiful parts of the UK. There's a big variety, you go from farm shops in the country to huge antique centres. There's quite a few surprises in store."
Chatting about some treasures they found while filming, Roo said there was one item in particular that has stayed with her.
She said: "We went to this little barn in the middle of nowhere – it was like Aladdin's Cave. Totally my sort of place.
"There was this watch in a glass case.
"It was worn during Hiroshima and has the exact time and date still displayed on the watch.
"It stopped at the precise second.
"That's priceless, it's forever frozen in time.
"I was just fascinated.
When TV came calling, Natasha Raskin had a secret to confess
"It's so strange to come across something like that in a barn in the UK – it goes to show you never know what you'll find!"
As for her own collection, Roo admits to having quite eclectic taste.
"I like Victorian mourning jewellery", she revealed.
"I own a couple of pieces – brooches with locks of hair in them.
"I saw a wonderful bracelet – it was human hair pleated to form the body of a snake. It had a gold head and ruby eyes"
As well as the macabre jewellery, Roo also loves Georgian glass.
"It's mind-blowing how delicate the detailing is."
"The first glass I bought was a toasting glass. These things were used by groups of men toasting and banging their glasses back on the table. They're really sturdy things, you won't break them."
ANTIQUES ROAD TRIP IS BACK! New series starting this Monday 25th September, BBC 1 at 16:30. Watch, share and like our new promo video! pic.twitter.com/qQTGmMqlsj

— Antiques Road Trip (@AntiqueRoadTrip) September 20, 2017
Although Roo and her husband Mark have been running their shop for nearly four years, both of them have backgrounds in marketing and made bold career u-turns after personal events made them stop and reflect.
"My husband and I had two bereavements really close together and it made us and reassess our quality of life and what we wanted to do.
"We both felt like we had a good eye and we decided to just go for it and open our shop in Kilcreggan."
For antique hunters, Roo said there lots of places in Scotland where you're sure to find hidden gems.
"Callander has lots of lovely shops.
I love Doune Antiques Centre as well – it has a great restaurant!"
If you're heading out, I'd recommend checking a site like Antique Atlas first to see what's out there.
In pictures: Behind the scenes as Natasha Raskin Sharp, Anita Manning and Paul Martin film Flog It
"Scotland has such an amazing history, there's never going to be a shortage of antiques."
There's two things that have kept things interesting for Roo while filming Antiques Roadshow: the auctions…and the cars.
"I had to request an automatic car. I'm not a natural driver, I get quite nervous.
"The vintage cars are stunning but they're harder to drive."
And Roo says there's no telling what price items will fetch.
"Something could get £50 in one auction house and £200 in another, so you're always kept on your toes
"When you're out hunting you might come across something that's a fiver but you know it's worth a few hundred."
What treasures will Roo unearth? Find out on the new series on Antiques Road Trip! Roo's first episode airs on 16th October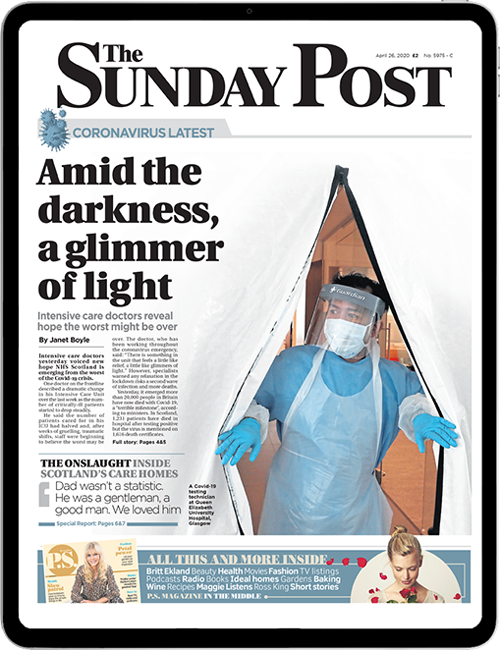 Enjoy the convenience of having The Sunday Post delivered as a digital ePaper straight to your smartphone, tablet or computer.
Subscribe for only £5.49 a month and enjoy all the benefits of the printed paper as a digital replica.
Subscribe