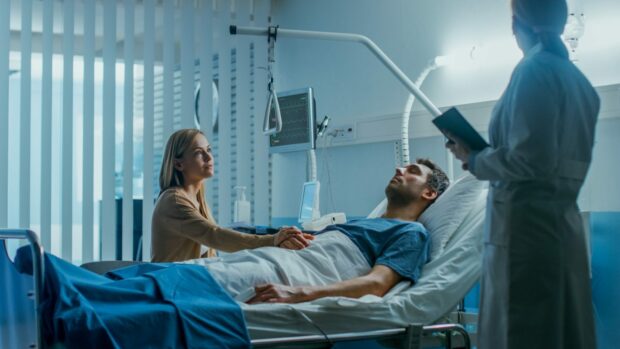 The estate planning specialists ILAWS Scotland are encouraging adults of all ages to organise Power of Attorney.
Some Sunday Post online content is funded by outside parties. The revenue from this helps to sustain our independent news gathering. You will always know if you are reading paid-for material as it will be clearly labelled as "Partnership" on the site and on social media channels,

This can take two different forms.

"Presented by"

This means the content has been paid for and produced by the named advertiser.

"In partnership with"

This means the content has been paid for and approved by the named advertiser but written and edited by our own commercial content team.

---
It's tempting to think that we can hold off organising the likes of wills and Power of Attorney (POA) until we're much older, but these legal documents are important for all adults – not just the elderly.
After all, while a sombre thought, accidents and ill health can strike at any time.
And if the worst does happen, not having your affairs in order make it more stressful and difficult for your family to ensure you get the right care, in the way that you would like.
When is a Power of Attorney needed?
ILAWS Scotland explains that a Power of Attorney is the only person who'll have the authority to make medical and financial decisions on your behalf, when you are unable to.
And this doesn't just come into play for serious accidents or illnesses, like a coma or dementia.
Even a high temperature can lead to a Power of Attorney being required.
Tony Marchi, principal at ILAWS Scotland, explains: "If you're hospitalised with something like Covid, which is on the rise at the moment, and your temperature is high, that means you can be classed as incapacitated.
"Without Power of Attorney, you won't be allowed to make decisions for yourself and you can't authorise anyone else to make decisions for you – not your spouse, not your children. They won't be allowed to make decisions for you.
"We've all had a high temperature, so we know it can happen, but that's enough to have you classed as incapacitated nowadays. It's not just the risk of being in a serious accident, it can be something as simple as catching a virus and ending up with too high a temperature that could leave you in need of a Power of Attorney."
The main facts about Power of Attorney
So what else do you need to know about Power of Attorney?
A will and POA lets your family know what your wishes are and then gives them the right to carry your wishes out – it boils down to them being able to say yes or no to a treatment for you.
Tony adds: "Who do you want to decide your medical future? Put in place the person you trust – it could even be more than one person.
"You can appoint anyone you wish as Power of Attorney – family or friends, whoever you trust.
"And you can appoint as many as you wish. You can appoint a principal and a substitute, or appoint people jointly. It's entirely up to you, you're in control of it.
"Plus, you don't pay per attorney you select, it's per grantor. So you pay once for yourself, regardless of how many Power of Attorneys you select."
ILAWS Scotland also emphasises that it's important your Power of Attorney is someone you trust.
As well as making medical decisions, a Power of Attorney will also have the authority to help with the financial side of things during a period of ill health. That includes managing your bills and accounts, and helping to safeguard your assets and savings.
Remember though, your POA will only come into play when it's needed.
Tony explains: "You're not giving away control, you're taking control.
"Someone can't use Power of Attorney to run your life, you're just making sure you have protection behind you if you can't make decisions for yourself."
Special offer for ILAWS Scotland Power of Attorney
Let's face it, none of us likes to think about worst case scenarios involving accidents or ill health. Sometimes it's only when we're at a funeral or when someone close to us gets really ill that we consider what we'd want to happen if we were in the same boat.
And yet, we can't act retrospectively when it comes to organising legal protection – something that Tony is keen to emphasise.
He says: "Be one of the smart people and take control. It's hard to under-stress the importance.
"You might not need these documents now – hopefully you'll never need them. But don't wait until something happens because then it's too late. Do it now.
"Once you've done it, it's done for life – and with a bit of luck, you won't need it. But it's there just in case."
---
ILAWS Scotland is currently running a special offer on Power of Attorney. While it normally costs up to £500, for a limited time only, it's available for a special price of £199 (plus £85 Scottish court registration fee). Contact ILAWS Scotland to organise Power of Attorney and find out more.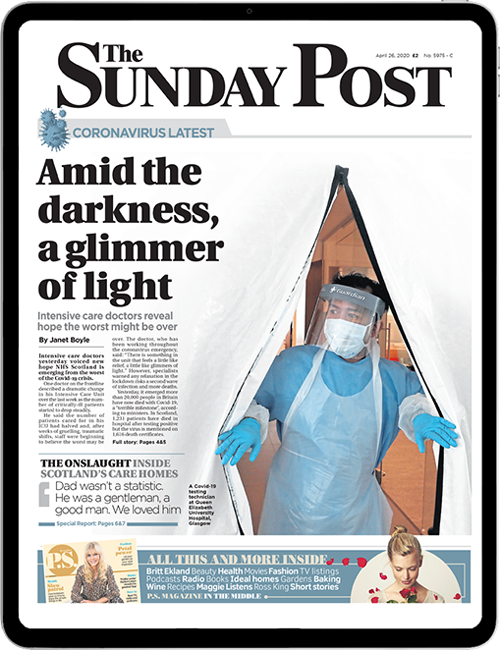 Enjoy the convenience of having The Sunday Post delivered as a digital ePaper straight to your smartphone, tablet or computer.
Subscribe for only £5.49 a month and enjoy all the benefits of the printed paper as a digital replica.
Subscribe