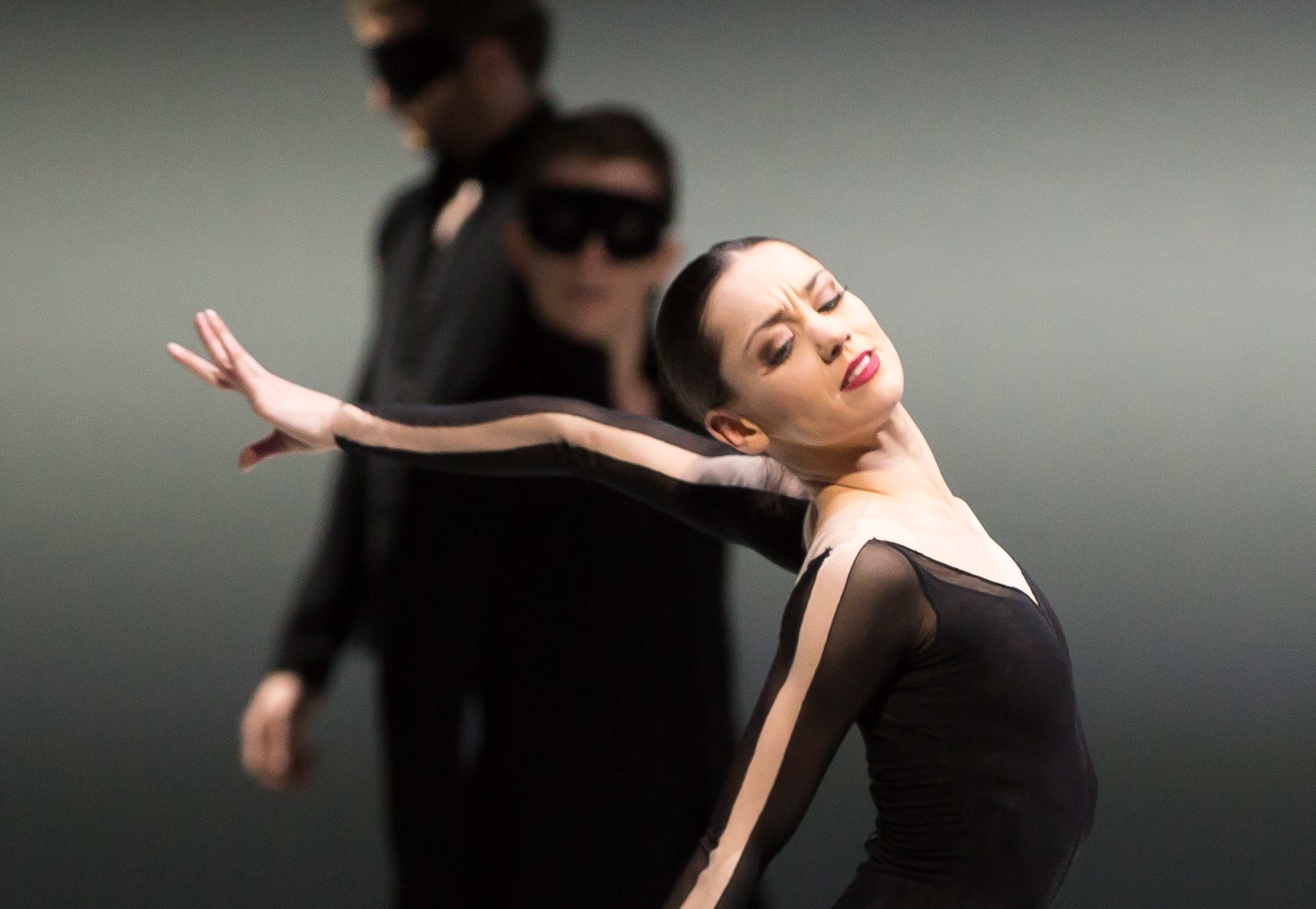 IT has been almost 60 years since Kenneth MacMillan's spell-binding choreography for The Fairy's Kiss first mesmerised audiences.
The dark, supernatural ballet – Le Baiser de la Fée – was inspired by Hans Christian Andersen's The Ice Maiden and has now been revived in a new production by Scottish Ballet.
MacMillan, from Dunfermline, created the work in 1960 for The Royal Ballet, and this revival by Scottish Ballet marks the 25th anniversary of his death and its first presentation since 1986.
Telling the story of a young man stolen by a fairy on the eve of his wedding, the original choreography to the music of Stravinsky has been faithfully re-constructed by Diana Curry from fragmented records including rehearsal notes and old video recordings.
Curry said, "The challenge, for me, is to find just the right balance between being true to the 1960 choreography, while allowing these dancers to find their own expressive individuality.
"Times have changed…today's dancers jump higher, their legs go up higher, they've trained differently.
"Reining that back, asking them to mimic those original dancers would be totally wrong, however.
"We want this to be a real revival – a tribute to Kenneth that shows today's audiences how brilliant was he was in 1960."
Scottish Ballet is touring the one-act ballet across Scotland – see www.scottishballet.co.uk/whats-on.
Here, we speak to principal Sophie Martin and legendary dancer Donald MacLeary, who played the male lead in the original, about their experiences in ballet – and asked what has changed in six decades and what has stayed the same.
Sophie Martin
I play the Fairy and was surprised how hard technically the choreography was. I wouldn't have thought it would be so modern.
We had to learn the steps and watch them performed on a black and white film, which is different to how we usually learn.
I found it a challenge to dance something that requires a very strong classical technique but it's not your typical classical ballet.
There's the MacMillan touch where you take the steps further, stretch further.
The challenge for this ballet was to push ourselves through the technique but still be clean, as today we are required to be tidier with our work.
To be successful as a ballet dancer you have to be flexible and have a wide repertoire to draw on.
Every company does moden, contemporary work. You can be 'en pointe' one night and bare foot the next.
The industry is competitive but at the same time, it's a mix of talent and luck.
Sometimes it's just being at the right place at the right time.
The school I trained at, The Conservatory National Supérieur of Paris. didn't feed into a ballet company so I knew I would probably have to leave Paris.
The year I auditioned, Scottish Ballet was looking for 14 contracts at once, which just never happens.
Had it been the next year, when there was maybe two, I may not have made the cut.
Depending on the size of the ballet, you can have 100 dancers competing for one spot.
I've been dancing professionally for 14 years and hope to continue for at least another five.
But at 32 I really feel it nowadays and don't recover as quickly.
When I was 20, I could skip stretching one night and be fine the next day.
Now I need to stretch and drink water in the evening so I don't cramp the next day.
If you are in a principal role and dancing a lot in rehearsals it can be full-on and very tiring.
We work six days a week. Monday to Friday, a normal day is 10 to 6.30 with an hour lunch and a 15-minute break in the morning and afternoon. On Saturday we have a half a day.
I've done this for so long I know how to avoid injuries and blisters.
I do have a little niggle here or there, maybe my knee will tighten up, but nothing major.
Of course, I still get blisters but I know how to deal with them better now.
They were so much worse in school but then you had to learn to dance through the pain.
If you want to be successful you have to stay busy, so you can't be injured all the time.
Now we have a physiotherapist with us all day long at work.
There's acupuncture to relax the muscles and I will have a massage once or twice a week.
My longest tour was two years in America where we performed for a whole month.
It was tiring but when you are performing every night you have to have another cast.
And if you were performing very hard you might have an occasional night off.
But if I'm careful my body is strong enough to keep going.
The hard thing is leaving your home country and moving around a lot and knowing it's going to stop one day.
But it's very rewarding. We do a lot of different works so every day is a new challenge.
Knowing it's going to stop soon, I'm trying to make the most of it.
Sophie Martin joined Scottish Ballet in 2003 and was promoted to principal in August 2008. In 2014, she performed live at the Commonwealth Games opening ceremony in Glasgow. She dances the role of the Fairy seducer.
Royal Conservatoire of Scotland students to share stage with Scottish Ballet at London's iconic Royal Opera House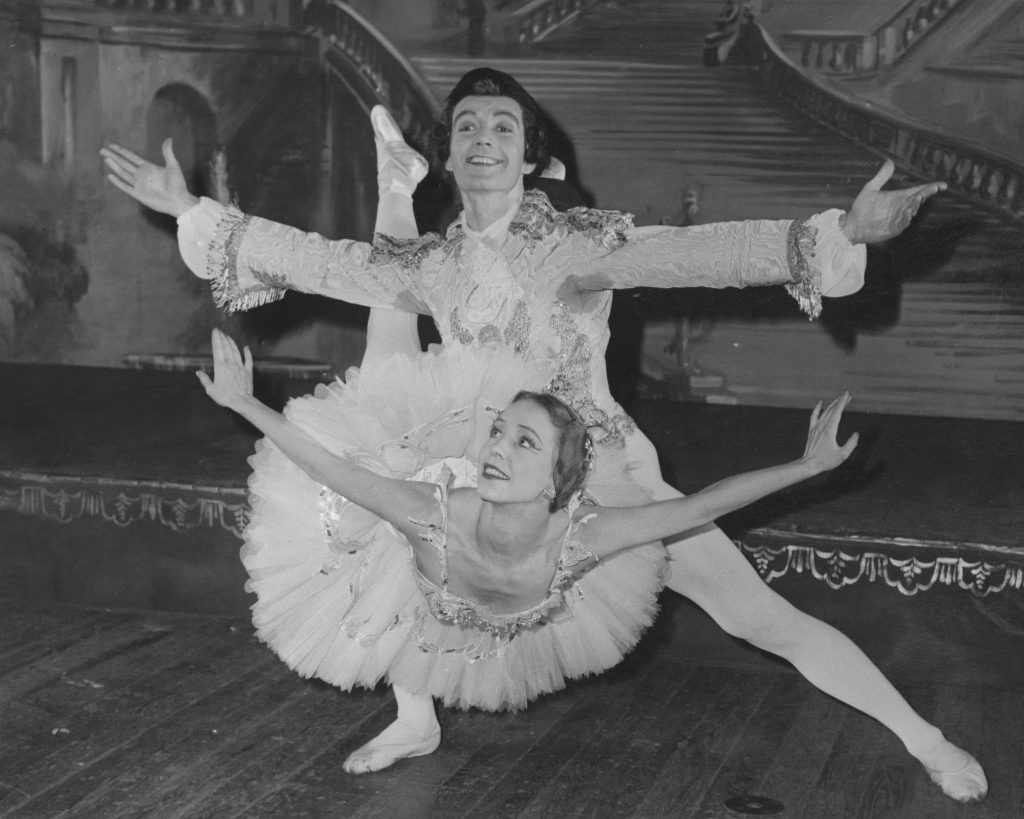 Donald MacLeary
I created the leading role of The Young Man in 1986 so it felt quite nostalgic to see it performed by a different generation.
On the whole I don't think ballet has changed a great deal at all since I was performing.
Today's dancers, while incredibly skilled, don't seem to have the speed we once had.
British ballet back then was fast, that was the style, so I think we were better on stamina.
Teaching someone Romeo today, they find it really tough. So you can't say training is any better now – it's just as physical.
I don't agree with anyone who says dancers today jump higher or kick higher than we did back then.
You can't teach someone to jump high, it's a gift. You've either got it or you don't.
Dancing has always been tough and it takes a lot of rehearsing to succeed.
Generally, we would rehearse six days a week for between six and eight hours.
If you were a principal you could finish at 1.30pm to have a rest then do, say, the four acts of Swan Lake in the evening and then be back in class the next morning at 10am.
It was a gruelling regime but just became the norm.
I toured a lot when I was younger. In my teens, I did a 22-week tour doing eight shows a week and travelled on my Sunday off.
You'd rehearse three different ballets during the day. Equity wouldn't allow that to happen now.
My first big foreign tour was eight months in Australia when I performed Swan Lake with Lynn Seymour.
Back then if you had an injury you had to seek our treatment and pay for it yourself.
I was very lucky that I had a naturally strong physique. When I had an injury I just danced with it.
I used to have Cortisone injections in the morning and go on that night.
Finally, I had an operation on my Achilles tendon and when they opened my leg the ligament had crystalized and was trapped between the tendons. That was what was causing me so much pain.
Luckily I was still dancing when I was 45.
Dancers are much more protected now. In companies like The Royal Ballet dancers have access to physiotherapists.
They also have pension funds which we never had.
I think it's still as competitive as it's ever been but now there are far more companies to work with, so dancers have more opportunities.
When I started performing, there were only three main companies in the UK.
I was very lucky that they asked me to stay on at the Opera House to coach other principals, including Darcey Bussell, and take care of Kenneth MacMillan's repertoire.
I was with the company for 53 years and retired at 70 but I've been going back every now and again to help out.
The Fairy's Kiss is a particularly difficult ballet to master and this version is very faithfully done.
This was 57 years ago and the choreography still proved a challenge for them so it just goes to show dancing was just as difficult in those days too.
Donald MacLeary, former ballet master with The Royal Ballet, performed the lead role in The Fairy's Kiss. Now 80, he advised Scottish Ballet on their revival.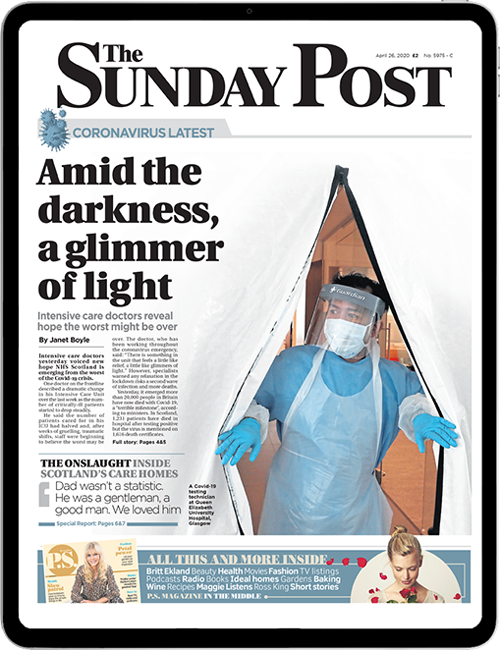 Enjoy the convenience of having The Sunday Post delivered as a digital ePaper straight to your smartphone, tablet or computer.
Subscribe for only £5.49 a month and enjoy all the benefits of the printed paper as a digital replica.
Subscribe