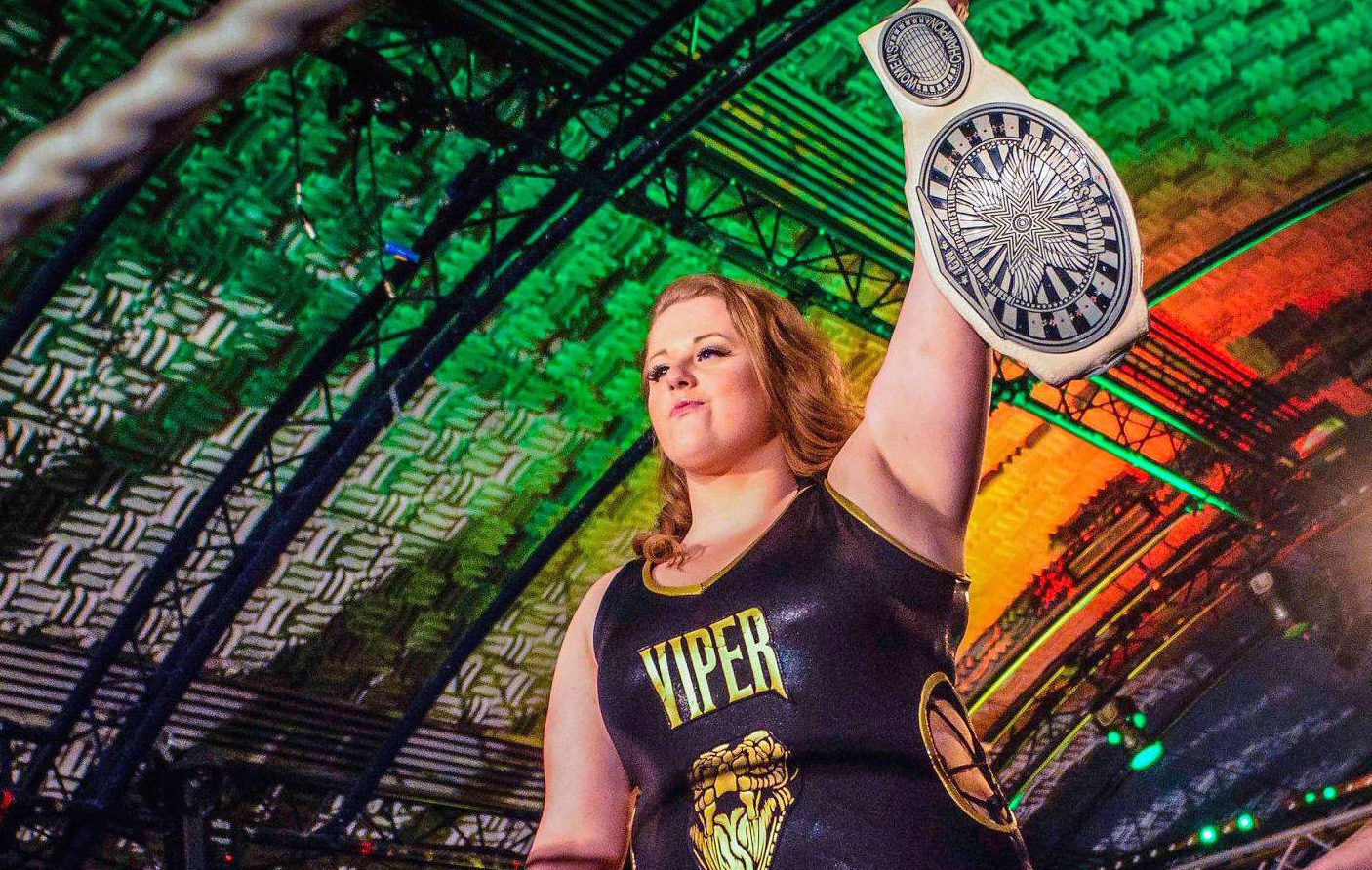 SHE'S wowed fans across the world and battled in some incredible venues, but globe-trotting Scots wrestler Viper is always thinking of home.
The 26-year-old, Kimberly Benson outside of the ring, is Glasgow-based Insane Championship Wrestling's women's champion and will defend her title at the promotion's Barramania event this Sunday.
She takes on Kasey in front of a bumper crowd of ICW's devoted and vocal fans at iconic Glasgow venue The Barrowlands.
Ahead of the bout, the Ayrshire-born star told The Sunday Post that she'll always be thankful for the company's backing, and will seek to represent them wherever she is in the world.
Every Championship is on the line this Sunday at #Barramania, including the #WomensTitle! @missviper91 @KaseyOwens5 https://t.co/TSNaiG2Kcx pic.twitter.com/cxQTJnJj05

— ICW (@InsaneChampWres) April 23, 2018
"ICW gave me a chance, they're the people who put eyes on me," she explains.
"Travelling across the world and everything I've done in the past year, I've always had in the back of my mind that I'm an ICW representative and I'm trying to almost repay them."
With fans following her across various promotions, including a stint in WWE's Mae Young Classic tournament under the name Piper Niven, Viper's global success brought the ICW title to a whole new audience.
In an incredible match-up in Tokyo's Korakuen Hall earlier this year, she took on and defeated Toni Storm in a title v title match for the ICW crown and top women's promotion Stardom's World Alliance Championship.
"That was a huge match," Viper says. "Not only was it personally important for me to defend the title in Japan but it was double title. That kind of match doesn't happen often, so it was a lot of pressure!
"I was a wee bit freaked out about it at the time but I'm really glad that that's what they decided to do with it. It elevated the match."
The Scots grappler and Storm are long-time friends and have crossed paths many times, Viper acknowledging that they've had quite a journey together.
"We've wrestled from literal working men's clubs in Yorkshire in front of maybe 50 people to working in the bigger promotions in the UK, getting to go to Japan and WWE. It almost feels like every time we get to do it it gets a little more full circle.
"I love the story that we have all through our careers. We're always evolving because we know each other so well and we have to think like each other and remember everything we can dish out and try to always take it one step more."
It was Storm who triumphed when the pair met in WWE women's tournament the Mae Young Classic. It returns later this year, and Viper admits she wouldn't mind if they were to have her compete again.
She says: "I really enjoyed myself when I got to do that. It was a massive learning curve for me as well – I'd love to go back."
But for now, Viper is focused on defending her title on Sunday.
Her match will be extra special, given that she's only previously featured in one of the annual Barramania spectaculars, and this will be the first women's title match to take place at the show.
"I've been on a wee streak of being the first one to do this, first one to do that, and this is another one in my back pocket," she says.
"I always felt like I was missing out on something with Barramania because I wasn't there, but I'm giving it its first women's title match."
There have been plenty of milestone firsts in women's wrestling across the world recently, including WWE's first ever female Royal Rumble in January.
And women's divisions rising to prominence is something Viper certainly welcomes.
"It's phenomenal," she says. "When I started wrestling in Scotland, it never even occurred to me that you could be a women's wrestler.
"It took going to a school and asking if I could come to realise that this was something you could do here.
"And to see what it's like now… we're not just part of the show, a feature or novelty, we are one of the main attractions.
"I'm really proud of all the girls for all the hard work they've put in and we're slowly taking up more space – you can see the boys are starting to sweat a wee bit!"
True equality is what Viper is hoping to achieve – not just special treatment because she's a woman.
"I don't want to main event big shows because I'm a woman, I don't want that at all," she insists.
"If I'm going to main event a show I want it to be because it's the most anticipated or my feud is the hottest feud.
"I'm one of these women that wants actual equality not just to be treated special."
The next step could be intergender wrestling, where males and females compete against each other in the same ring.
There are some promotions where it is a regular feature, but it remains a taboo subject for many.
Viper, however, is all for it, saying: "With the way women's wresting is going now, I think it's just a period of time before we break out into the guy's division and mix it a little bit in there.
"If we were to take gender out of the equation, you'll quite happily sit there and watch a very skinny hundred and twenty pound guy going with a heavyweight and that's believable, whereas I'm definitely heavier than that, but it's not believable for me to wrestle a cruiserweight mid-size guy?
"When you put it like that I really have to disagree with people, and even at that it's wrestling, we're telling stories!"
---
Netflix series gives women's wrestling an extra Glow
https://www.youtube.com/watch?v=AZqDO6cTYVY
Also bringing new eyes to women's wrestling is the Netflix series GLOW, which returns for its second series this summer.
The show, starring Alison Brie as well as Scots Gayle Rankin and Marianna Palka, is set in the 80s, following female wrestlers in the Gorgeous Ladies of Wrestling promotion.
"I think [GLOW] should get a wee round of applause because they have helped bring a lot of mainstream attention to women's wrestling and have definitely played a part in all of this," Viper says.
"Bringing it to eyes of people that wouldn't necessarily have an interest and made them take a look and that's got us the eyes. But it's been our work that's kept them."
---
Viper, nicknamed the Megaton Barbie, is a firm believer that there shouldn't be a limit on talent based on looks, size or shape.
"If you're talented and if you're hard working everything else shouldn't matter, it's all superficial," she says.
"I don't believe that being skinny or being fat makes a difference to how good a character or wrestler you are. I don't think it affects your ability to tell a story."
And it's not necessarily just representation that Viper wants people to see in performers like her, but inspiration too.
"I don't want girls or guys to look at me and believe in me," she insists. "I want people to look at me and think 'she can do what she wants to do in life, I can do what I want to do in life.' 
"For me that's more important than just representing people in wrestling, it's giving people confidence to do what they wouldn't normally have done.
"When I was younger I had great role models growing up in life but because I didn't see them very much in the field that I wanted to do, I just didn't think it was something that was possible."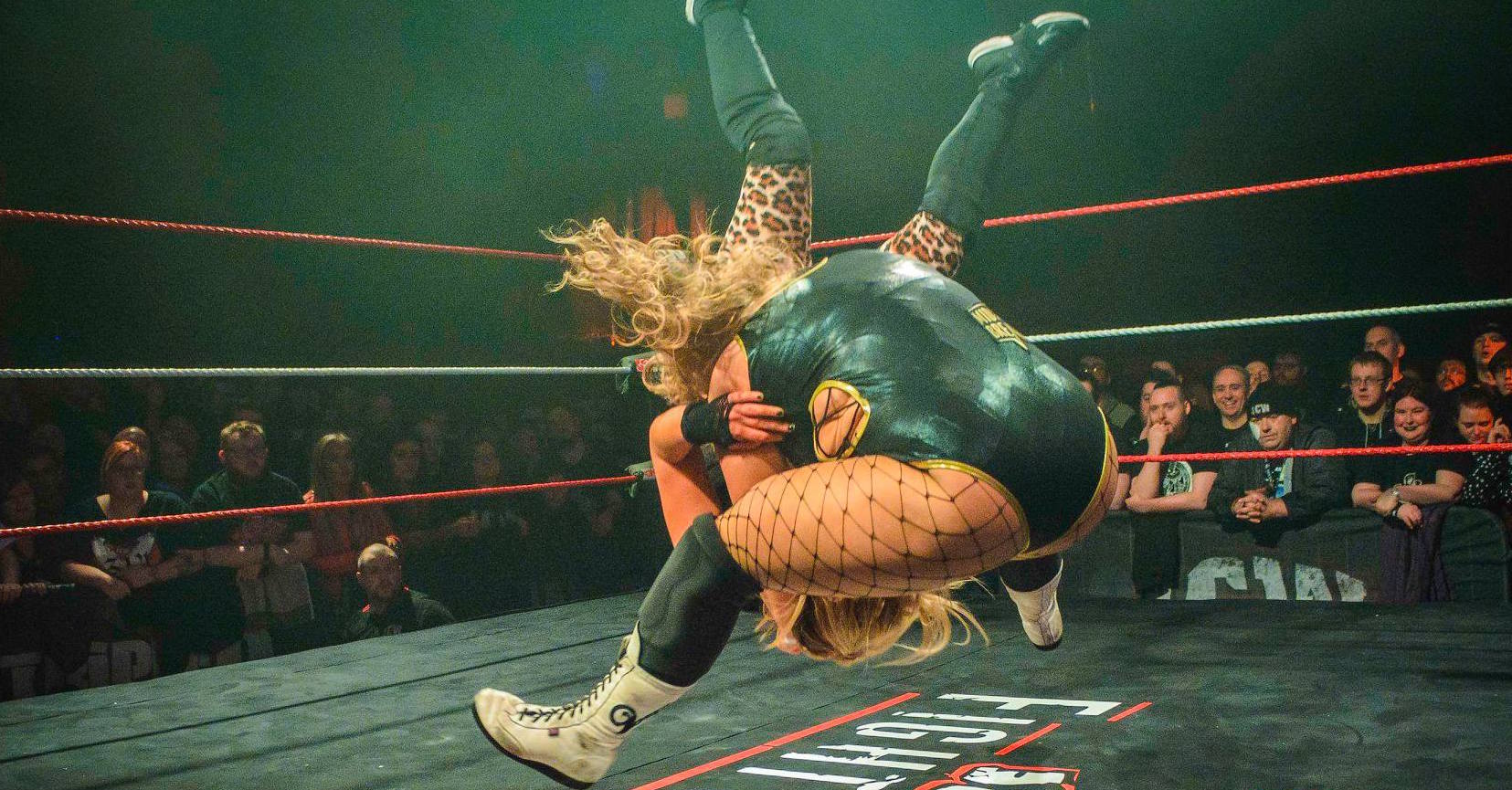 Viper certainly proved it was possible, and has elevated herself to the top of ICW's women's division as champion.
Having delivered an emotional address to the fans about what the title means to her, Viper will put it on the line once again this Sunday.
ICW feels like home to her, and it's a lot down to the fans that play such a huge part in every show.
"The atmosphere when you're in there with everybody, it's such great feeling," she says.
"I think they give me the energy I need and it's like a power exchange, feeding off each other and I love every second I'm in the ring. I adore being in the ring for ICW."
She admits that being on the road is tough, but coming home to the ICW faithful makes it all worth it.
"It's the hardest thing I've ever done," she says. "There's a few times I've been away and thought, do I really want to do this anymore?
"It's extremely difficult but I know that I'm doing this not just for me but for people back home as well – getting ICW's name out there and making myself a better performer so I can come back and give them better matches.
"They always give me the best welcome when I come home and I know they're not really that mad at me for leaving for so long!"
ICW's Barramania 4 takes place at The Barrowlands, Glasgow this Sunday. Visit insanewrestling.co.uk for more information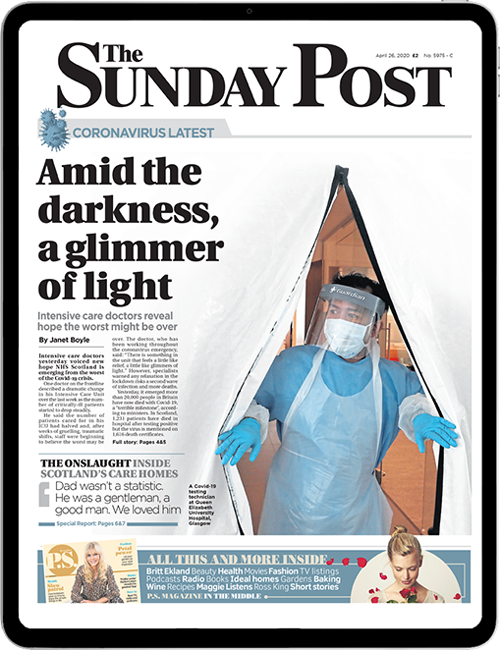 Enjoy the convenience of having The Sunday Post delivered as a digital ePaper straight to your smartphone, tablet or computer.
Subscribe for only £5.49 a month and enjoy all the benefits of the printed paper as a digital replica.
Subscribe