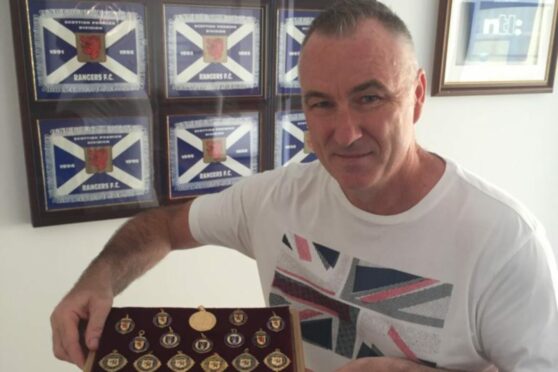 For every Rangers player recently acquainted with a taste for league titles, Ian Ferguson's Ibrox medal haul should provide inspiration.
Rewards from 10 Scottish top-flight victories are prized possessions that go rather nicely with the three Scottish Cup and five League Cup mementos he won with the Light Blues.
The ferocious midfield competitor admits many ingredients were responsible for helping him accumulate honours at a relentless rate.
He topped up from the Nine-In-A-Row era with a Treble in Dick Advocaat's first season, 1998/99.
But he insists there was nothing routine about it, and that repeating success requires many special essentials.
And, in the knowledge that "one and done" is not going to be acceptable, Rangers fanatic Ferguson sincerely hopes Steven Gerrard's group possess them.
In having a manager with Gerrard's appetite for glory and an elite mentality, Ferguson recognises shades of his first Rangers boss, Graeme Souness, the man who started the trophy glut continued by Walter Smith.
Ferguson, a Scottish Cup winner with St Mirren before signing for £1-million in 1988, noted: "The great thing is Rangers have a guy in Gerrard, who wants to win constantly.
"The players have got to follow him. They've got to understand this can't be a one-hit wonder.
"Yes, we've celebrated because it's been a long time coming. We stopped 10-in-a-row. Brilliant. But I don't want to settle there.
"Let's knuckle down for 56. Because I want to go for two, three-in-a-row. Players must understand they've now got bigger targets on their back.
"Everyone wants to beat Rangers, anyway. It's now different as champions, so it's down to how they handle that.
"They need to be strong of mind, and mentally and physically ready for what's about to hit them.
"We were absolutely spoiled to have a squad packed with guys who had desire, hunger, determination and will to win to keep doing it, year after year.
"Ally McCoist, Terry Butcher, Ian Durrant, John Brown, Richard Gough, Ray Wilkins. I could keep going. So many players who drove the club. Invaluable.
"The way, I think, Steven Davis is. Allan McGregor is class, too, and probably Jermain Defoe as well.
"I guess that worries me a little bit. Have we enough players in there we know can do that?"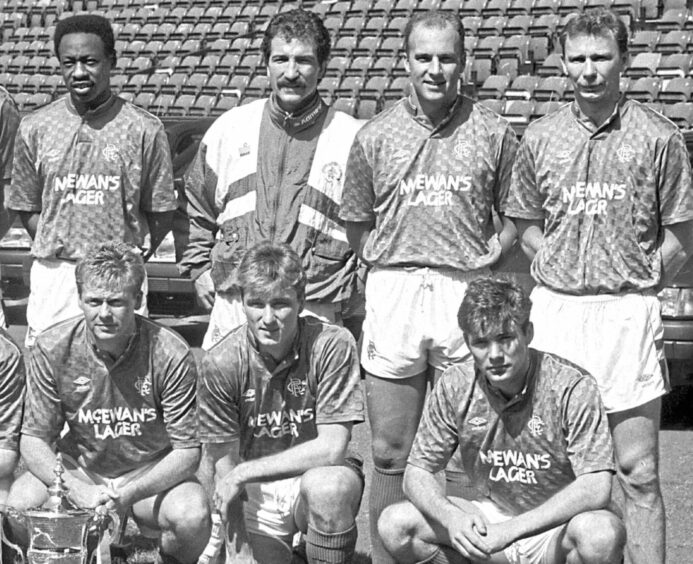 Ferguson recalls how Souness set the successful era up by drilling into his players the demand Rangers would never trail Celtic again.
He explained: "After Celtic won the Double in their Centenary year, I'll never forget a meeting in the middle of the pitch at the Il Ciocco pre-season training camp in Tuscany.
"We'd had two weeks at home training at Bellahouston Park, when not too much was said. Then it was our first trip away in Italy.
"Souness stated, in no uncertain terms, what he wanted from us.
"He said: 'Second best isn't for Rangers. So if you can't handle the pressure, and don't like it, then you shouldn't be here.
"'And if the strip is too heavy for you, then don't wear it. We want people who are going to carry that strip.'.
"That, for me, was great. To make clear the expectation. There were a lot of inspiring quotes, reminding you it was your responsibility to take Rangers forward.
"You realised if you followed the manager, you wouldn't go far wrong. His speeches on what he wanted from players – and what he wanted for Rangers – were a massive part of driving the club.
"It gives me goosebumps to this day when I think about them. We all bought into that.
"Then, after Graeme, Walter carried it on straight away, and I'm sure Gerrard will preach the same."
Ferguson likes the additions the Rangers boss has made to the current squad and, watching Rangers every week from his home in Perth, Australia, he hopes last season's heroes respond as he always did.
Ferguson said: "Everyone should feel under threat at Rangers. I felt it every summer, that it was always my place that was in danger.
"John Brown, Stuart McCall, Nigel Spackman, Paul Gascoigne, Rino Gattuso all came in, and I always thought: 'Is he coming in for me?'
"It taught me to always try harder, train harder, play harder. That's the only way I could stay at Ibrox so long.
"I always knew I had to match competition for my jersey, or be better than him, every day. I was never going to give up my spot easily.
"Walter's signings were a massive part of it.
"He was brilliant at knowing when to tweak the team, and bring someone in to give us a lift.
"Steven's doing it from within, too, and also trying to get Nathan Patterson and James Tavernier in the team.
"I've wondered about this for a while. But I'm sure Steven will tinker about, and figure it out to make this Rangers team even better."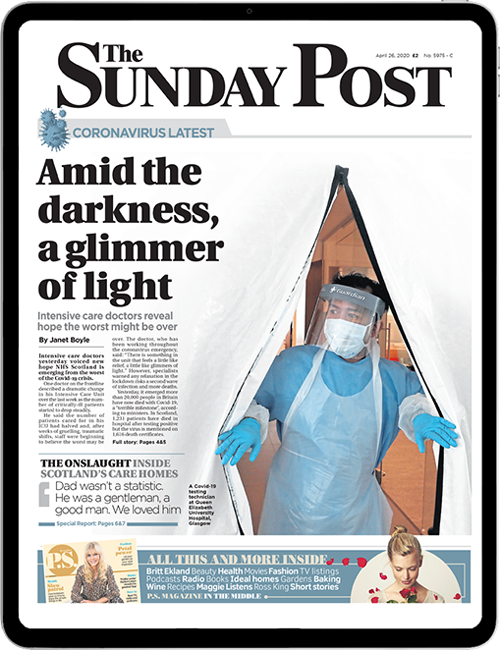 Enjoy the convenience of having The Sunday Post delivered as a digital ePaper straight to your smartphone, tablet or computer.
Subscribe for only £5.49 a month and enjoy all the benefits of the printed paper as a digital replica.
Subscribe