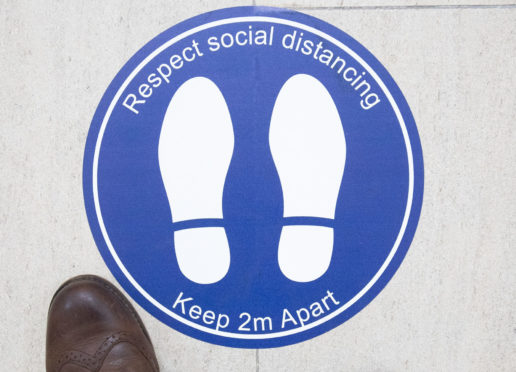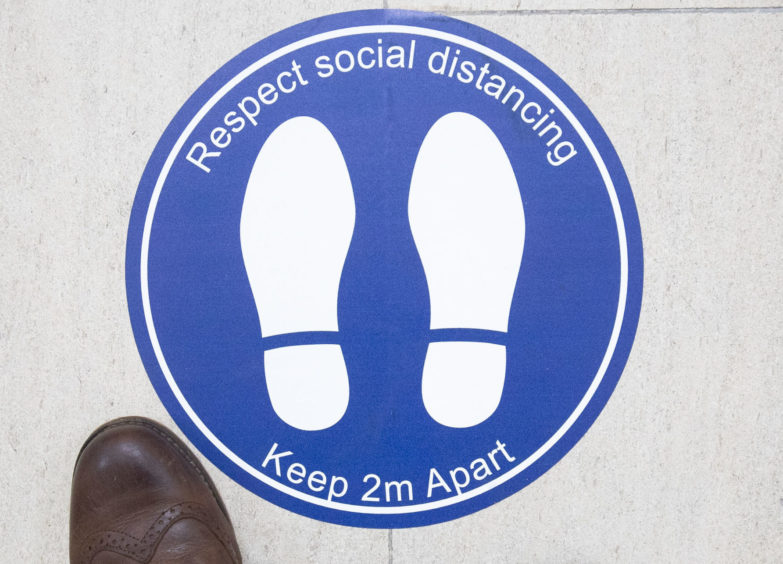 Scotland should not ease Covid restrictions further until children are vaccinated, according to a leading expert on infectious disease outbreaks.
Dr Jeremy Rossman said government advisers were wrong to reject the mass immunisation of over-12s who were not clinically vulnerable and pointed to figures from the Office for National Statistics suggesting 7% of children infected with the virus were still suffering symptoms after 12 weeks.
First Minister Nicola Sturgeon is due to abandon almost all Covid curbs on August 9 despite admitting to having concerns about the impact of the virus on under-18s. She has urged the Joint Committee on Vaccination and Immunisations (JCVI) to review a decision to only recommend giving jags to 12 to 17 year-olds if they have an underlying condition.
Rossman, who is honorary senior lecturer in virology at the University of Kent, said: "With the Delta variant, there is such a high risk to people who have not had both doses of a vaccine so I strongly disagree with the JCVI statement on vaccines in children.
"Children are not the driving force of this epidemic but they can contribute. So for the JCVI to ignore that contribution is dangerous. We have this body of the population spreading the virus and we're not doing anything to stop it.
"What I'm even more concerned about is that children get long Covid. The results from the ONS surveys say that 7.4% of children aged 11 to 17 have symptoms that can last 12 weeks. They can be debilitating symptoms that prevent them going back to school and going about their normal lives.
"Not giving the vaccine to this group and potentially risking long-term disability is completely unacceptable, especially given the fact the clinical trial data on children and vaccines is really good.
"The vaccines work, they are really safe and really effective. There are some cases of myocarditis (inflammation of the heart muscle) but it is very rare, and they tend to be short-lived and they tend to be resolving.
"This is compared to Long Covid in kids, which is not resolving, is not mild and is not short-lived. Despite this, there is still this perception from earlier that kids don't get sick with Covid, which is a problem. It's potentially a long term burden on the NHS."
The warning came as another 11 Covid deaths were recorded in Scotland yesterday. The number of people in intensive care rose from 57 to 60 while the number in hospital stood at 478, down from 502 on Friday.
A further 1,307 cases were recorded as the total number of people who have received two doses of a vaccine reached 3,994, 883, up by 2,556 in 24 hours. A further 19,638 people received a first dose yesterday, taking that total to 3,064,441.
Rossman, who is also the President of Research-Aid Networks, a global humanitarian organisation, said Sturgeon must resist pressure to abandon almost all Covid restrictions on August 9, at least until more people are vaccinated.
He said: "Scotland had a period where they almost achieved elimination of the virus and a long time when they were talking about zero Covid and trying to eliminate the virus. Now they're very much following the model of England. Slightly less so, which is good to see, but still very much following.
"I'm not saying everything needs to be closed or there should be a lockdown but the Scottish Government should continue some key precautions while making a concerted effort to ensure high vaccination rollout.
"We're getting close. It really feels like the final mile of the vaccination race. It won't be done even after everyone is vaccinated. But we're approaching a really critical point and just a little bit more of some level of precautions would make a big difference in preventing illness, in preventing long Covid, in preventing hospitalisations, in preventing fatalities."
The Scottish Government said: "The first minister will outline decisions on further easing of restrictions on August 3 based on all the available evidence at that time."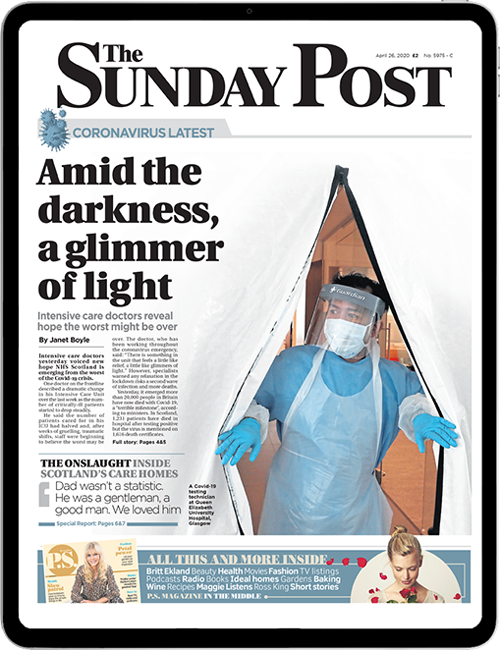 Enjoy the convenience of having The Sunday Post delivered as a digital ePaper straight to your smartphone, tablet or computer.
Subscribe for only £5.49 a month and enjoy all the benefits of the printed paper as a digital replica.
Subscribe