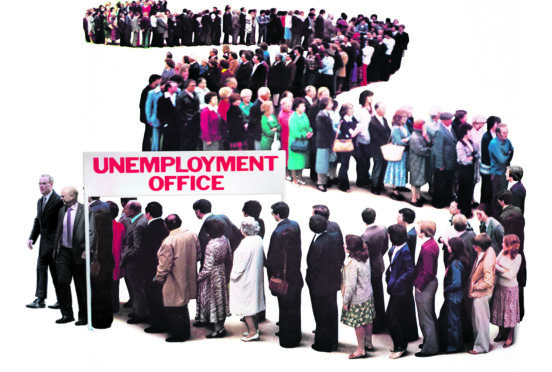 The promotion of politicians like Dominic Raab and Chris Grayling to senior government roles shows just how broken Westminster is, according to author and political journalist Ian Dunt.
He warns in a new book analysing British politics that, despite their ineptitude as Cabinet ministers, they are "completely standard examples" of the quality of the "ministerial class".
Dunt, a columnist for The i newspaper and ­former editor of politics.co.uk, also calls in his book How Westminster Works…And Why It Doesn't for a radical shake-up of how politicians are selected to stand for election and how parties are voted for by the public.
Raab, who resigned as UK justice secretary last month following accusations of bullying, was foreign secretary when Afghanistan fell to the Taliban in August 2021.
He was on holiday when the Taliban closed in on Kabul but, according to Dunt, the real problem was that he returned from holiday and hindered the evacuation process by creating a decision- making bottleneck.
Grayling, meanwhile, earned the nickname "Failing Grayling" over a series of disastrous policies, including the privatisation of probation services in England, passing the supervision of ex-offenders to security firms, with fatal consequences.
But Dunt told The Sunday Post: "We shouldn't fool ourselves that these guys are particularly remarkable in their incompetence. They're pretty much standard examples of the level of ministerial decision-making and knowledge in this country.
"Raab burst into the ­public consciousness because he said something uniquely stupid about the Dover-Calais crossing when he was Brexit secretary. In Grayling's case, it was just because he left such a trail of policy failures in his wake.
"But they're not actually particularly remarkable. There's plenty of politicians out there who are less colourful in their ineptitude but are no less inept. And the reason for that is because of how we select them."
Open primaries
Dunt suggests the ­quality of politicians could be hugely improved with parties selecting candidates using US-style primaries of all local voters.
Former GP Sarah Wollaston was elected as a Conservative MP in 2010 after being the first parliamentary candidate to be selected in an open primary.
Dunt said: "What parties look for in a closed selection process is campaigning skills. They're partisans who are looking for fellow partisans.
"They will prioritise someone who is willing to go out campaigning on a Saturday afternoon and stuff leaflets through a letterbox.
"Wollaston campaigned in a non-partisan way, trying to appeal to not just party members but more broadly to the constituency, emphasising her experience as a GP and her hope to work cross-party.
"Wollaston was by a very long distance one of the most impressive MPs in the Commons.
"In fact, the open ­primaries experiment worked so well the Conservatives shut it down."
Dunt also suggests the performance of MPs can be improved by reducing their constituency casework, which could be taken on by an independent body instead.
According to research, MPs spend more time on casework than they do in being in the Commons chamber, and that housing is the issue most frequently raised with them by constituents.
Dunt interviewed more than 100 people for his book, including SNP MP Alyn Smith, who is quoted as saying: "It's the same 20 people going with the same issues. It's intractable payments or it's a long-running planning dispute to which there is no solution."
Dunt said: "There are stories of people going to their MPs because their toilet seat is the wrong size or because they're having a dispute with Sky over their antenna.
"And the ­embarrassing part is that the MPs get involved.
"They're terrified a constituent will go on to Facebook and say, 'Well, my MP just won't help me with anything'. Or they're terrified their local paper will write about it.
"It's useful for MPs to have a constituency link. It keeps them grounded in people's day-to-day lives. It gives them the closest thing they ever find to expertise.
"If they have to sit there trying to fill out a Ukrainian visa application for a constituent, at least they actually understand what the problems are with that system and can use that when they then ask a question of the home secretary in the Commons.
"But we need to get rid of the constituency work MPs were never meant to do in the first place. They were never meant to be doing the things that councils are ­supposed to be doing.
"There's so much ­constituency work that MPs then can't go on and scrutinise the next raft of legislation or policies from the government. And that legislation or policy, because it's unscrutinised, comes out completely broken, mangles up more people's lives, and then they go to their constituency MP looking for help again."
Proportional representation
According to Dunt, the most important improvement that can be made to Westminster is changing how MPs are elected.
Dunt proposes ­replacing the first-past-the-post voting system with proportional representation (PR), where parties are represented in proportion to their support at the ballot box.
PR usually leads to coalition governments, and, according to Dunt, would rid Westminster of "pathological adversarialism" and encourage a "culture of compromise and consensus".
PR has been used by the Scottish Parliament since its creation in 1999, and Dunt said this can lead to a better standard of legislation at Holyrood than at Westminster.
Two years ago Holyrood passed the controversial Hate Crime and Public Order (Scotland) Bill, which was voted for by SNP, Labour and Lib Dem MSPs.
Dunt said: "It was a shoddy piece of legislation but it was improved by the time it came out of committee. Protections were put in place on human rights and ensuring the free speech of atheists and critics of religion.
"The comparable ­legislation that went through Westminster at the same time was the Policing Act, which had a severe impact on free speech by allowing police complete discretion on whether they closed a protest.
"There were no ­meaningful amendments put down on that because in Westminster you just don't have that kind of system of trying to find compromise."
Dunt insists political change can be brought about by the public agitating for it and demanding it from politicians as a pre-condition of their support.
He said: "What it requires is for opposition parties to commit to reform before they enter government.
"That's the crucial thing because once a party is in government, it loves the extent of the executive power it has been given by the British constitutional system.
"They will never give it up willingly.
"What we need to do is get them in opposition on the record saying they're going to fix it. So that, once they enter government, they're unable to wriggle away from the commitments they made in their more idealistic phase.
"If Labour, as expected, become the largest party in the next parliament, now is the time to make sure they are committed to cleaning up the political system.
"Otherwise, if they don't commit to it, after the first two years in government, they will find all sorts of reasons for why they don't have to do it."
---
How Westminster Works…And Why It Doesn't is published by Orion. Ian Dunt will appear at Aye Write, Glasgow's book festival, on Saturday. Tickets from ayewrite.com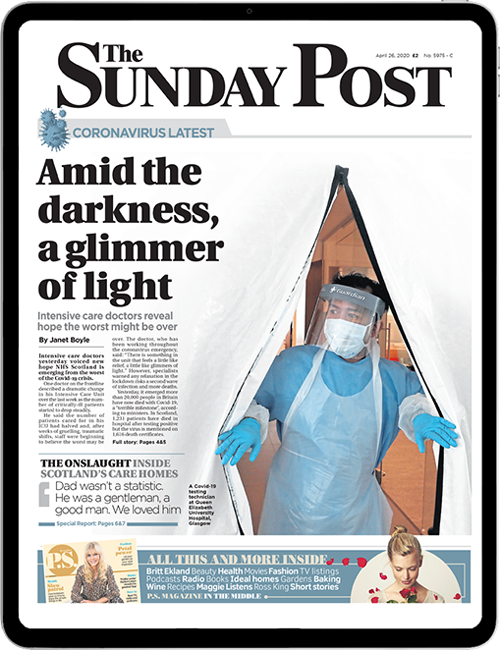 Enjoy the convenience of having The Sunday Post delivered as a digital ePaper straight to your smartphone, tablet or computer.
Subscribe for only £5.49 a month and enjoy all the benefits of the printed paper as a digital replica.
Subscribe