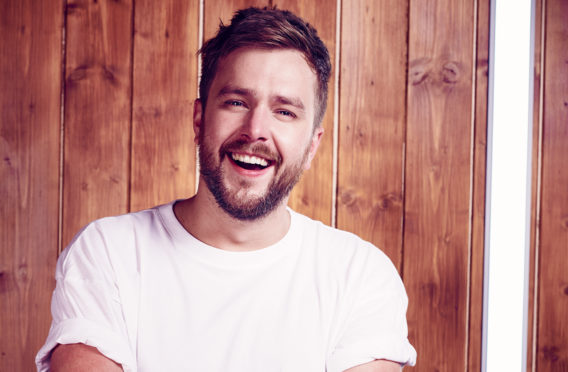 The Edinburgh comedian and voice of Love Island, who has just become a first-time parent with fellow presenter Laura Whitmore, talks about how he has learned to live a new life since lockdown began.
Has the past year made you reassess your work-life balance?
Definitely. As a freelancer, you're always worried work will end tomorrow. I used to look at my diary like every page was a box to be filled. I think lockdown's made us realise some of us can work too much, but also how fortunate you are.
I've a newfound respect of needing evenings for myself, but also, my job has kind of been taken away from me for a year, so I've realised how incredibly fortunate I am to have that job in the first place.
How else have you been taking care of yourself?
I was never really a fitness person – I always thought, "Oh it seems a bit stressful and hard work" – and I sort of begrudgingly had to admit that fitness and mental wellbeing go hand in hand.
For me, in lockdown, the difficult time was just after dinner – because I'd never normally be home – so I'd get to 7pm and think, "I've still got seven hours to go".
So I started going out running at night, which I'm very aware, as a man, I'm in a very privileged position that I can go out in the evening for a run, and then watch telly.
How does comedy fit into your personal wellbeing?
It's my creative outlet, really. Some people paint, some draw, or write or whatever – I entertain, it's what I love doing. I also play computer games. Two of my big hobbies are playing computer games and making people laugh.
I definitely have to keep that creative outlet. I've had times where I'll be at home and I get to the stage where I'm just doing a gig for my wife in the kitchen, when it's all a bit much.
Is there a piece of advice that's really stuck with you?
My wife just wrote a book and the title is the Wilson Phillips lyrics, No One Can Change Your Life Except For You, which is definitely a useful piece of advice. Even if it's just an internal thing, like this person thinks this about me, well I can't do anything about that, but I can change my thinking to best adjust to the situation.
What's a typical Saturday night?
I'd never normally be home watching telly on a Saturday night. I'd either be working, or if I did get a night off, I'd almost feel like I had to do something with it or it would be a waste. There's a lot to be said for just being like, "Oh, I've nothing on this Saturday, let's just sit and watch a film".
What is your programme of choice right now?
I've got to this place where I need something a little less tense. It gets to the stage where me and the wife will say, "Do you want to just watch an episode of Buffy?" No stress, something that reminds me of being at high school and chilling out.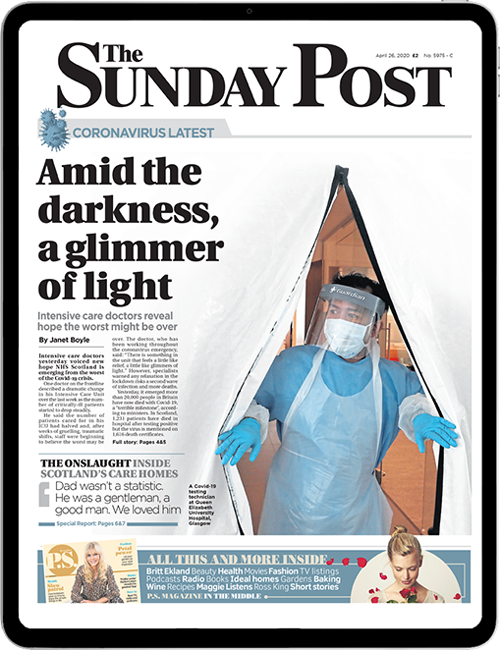 Enjoy the convenience of having The Sunday Post delivered as a digital ePaper straight to your smartphone, tablet or computer.
Subscribe for only £5.49 a month and enjoy all the benefits of the printed paper as a digital replica.
Subscribe