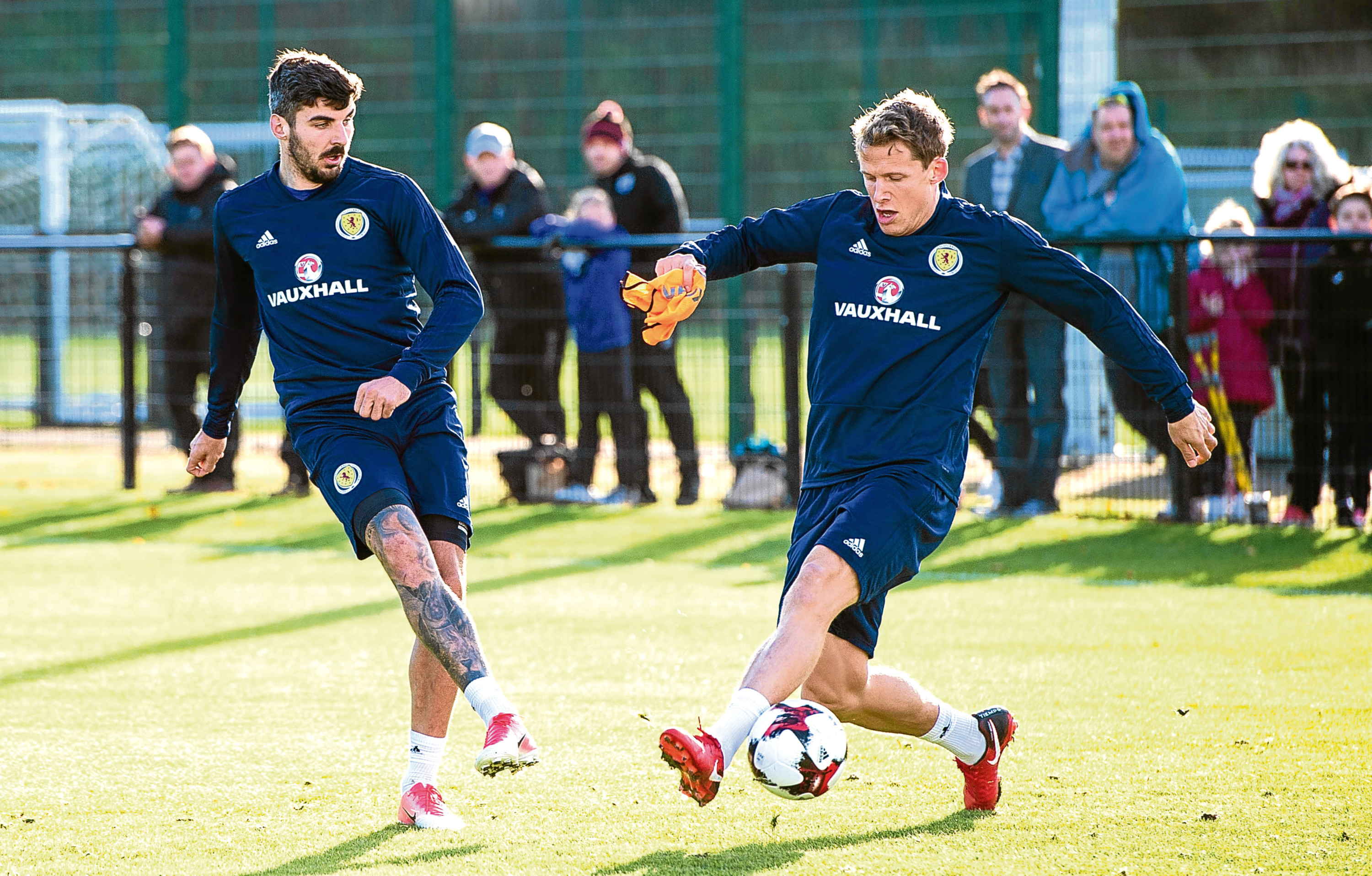 CALLUM PATERSON'S 2017 has been as tough as it has been unconventional.
Just a couple of days before the January transfer window opened, and on the verge of a £1m move to England, he suffered damage to the anterior cruciate and medial ligaments of his left knee playing for Hearts against Kilmarnock.
It was a horror injury, one which necessitated reconstructive surgery and a 10-month lay-off.
And, just like that, the brightest of futures became clouded with doubt.
That's behind the Cardiff City defender now, but the uncomfortable memories remain.
His Scotland recall for the friendly with Holland handed him the chance to return to the training centre at Oriam, used by his old club as well as the national side.
And with a wry smile, Paterson revealed: "I came in and I was so much on autopilot, I headed straight for the physio's room.
"The other boys had to pull me back to go to the training session!
The 23-year-old went through the unusual experience of switching from Hearts to Cardiff midway through his rehab.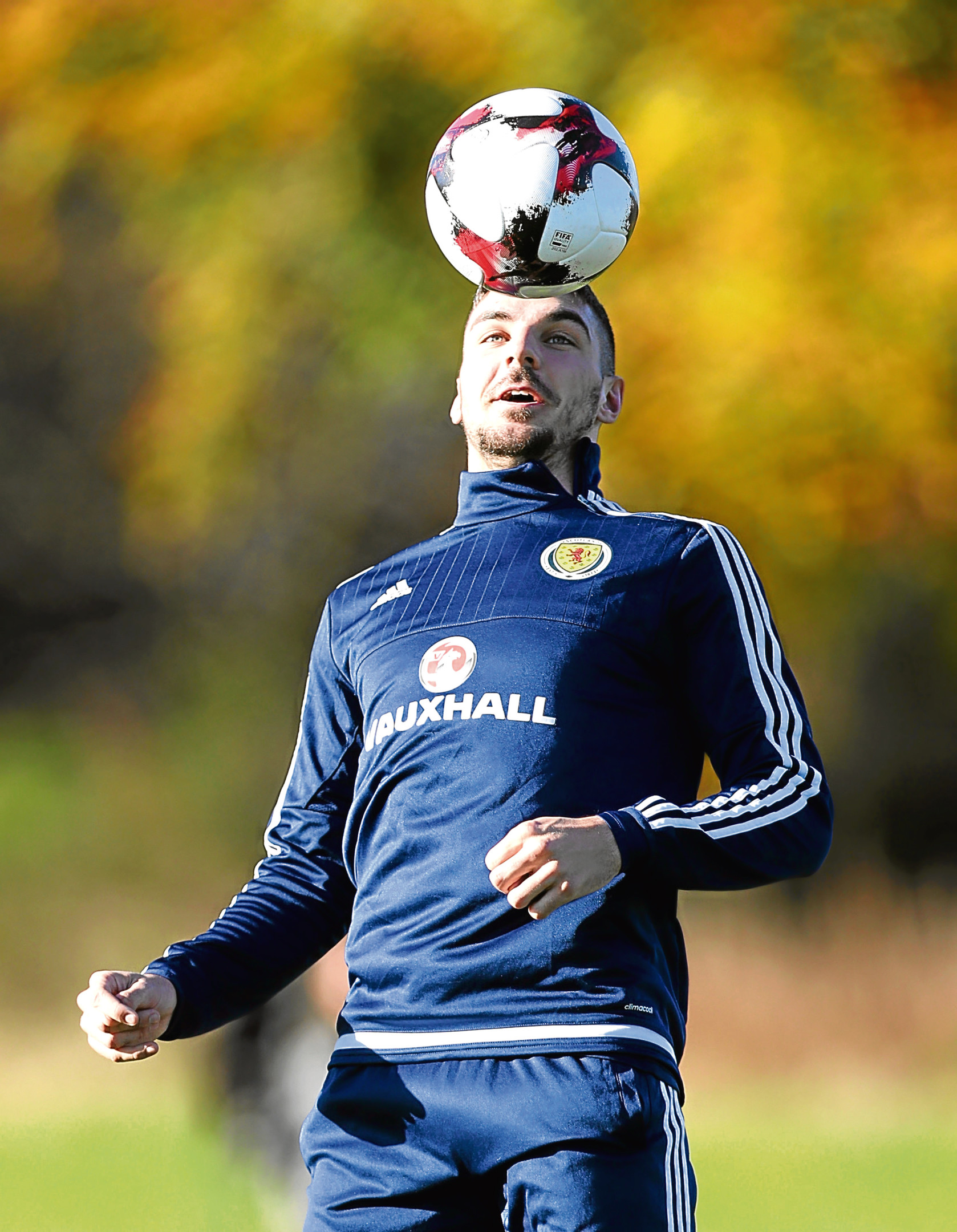 Paterson admitted: "Of course, you worry 100% whether you are ever going to be as good again.
"In the past, if you did your knee, you either came back in a month or you were finished.
"While these days it is becoming more part and parcel of the game, it is still a long-term injury.
"The injury itself wasn't painful. But the operation – by Mr Bolan, a surgeon in Leeds who had done my meniscus before and basically rescued my career – was a massive one.
"You are pretty doped up, so it is afterwards – doing the physio and trying to walk and bend the knee again – that you get the pain."
What made Paterson's situation unique was that his contract was due to run out in the summer.
Hearts had had their attempts to get him to sign an extension rebuffed, so they were in no doubt of his intentions to try his luck elsewhere, specifically south of the border.
"They're a massive club and, although they knew I was moving on, they were still good enough to keep me on," Paterson continued.
"I've sacrificed a lot in the past for them, so they obviously thought it was right for me to stay on.
"They were great with me. The physios kept me going right through my rehab."
What Paterson didn't escape was a severe case of the summertime blues.
"It felt horrible," he said.
"I was obviously out of contract at Hearts, and my head was a bit of a mess because I didn't know what was happening.
"I believe these injuries are a mental challenge as well as a physical one. You don't want to start dwelling on the 'what ifs'.
"It is more to do with what would happen from that moment forward.
"My job was just to get fit and get back playing. That's what I concentrated on.
"It's easy to say – but not so easy to do, especially when you're stuck in a room for nine months.
"But I'm a big believer in what's for you, won't go by you. Thankfully, I've managed to come through on the other side.
"My agent looked after the rest of it and, thankfully, Cardiff showed some faith in me."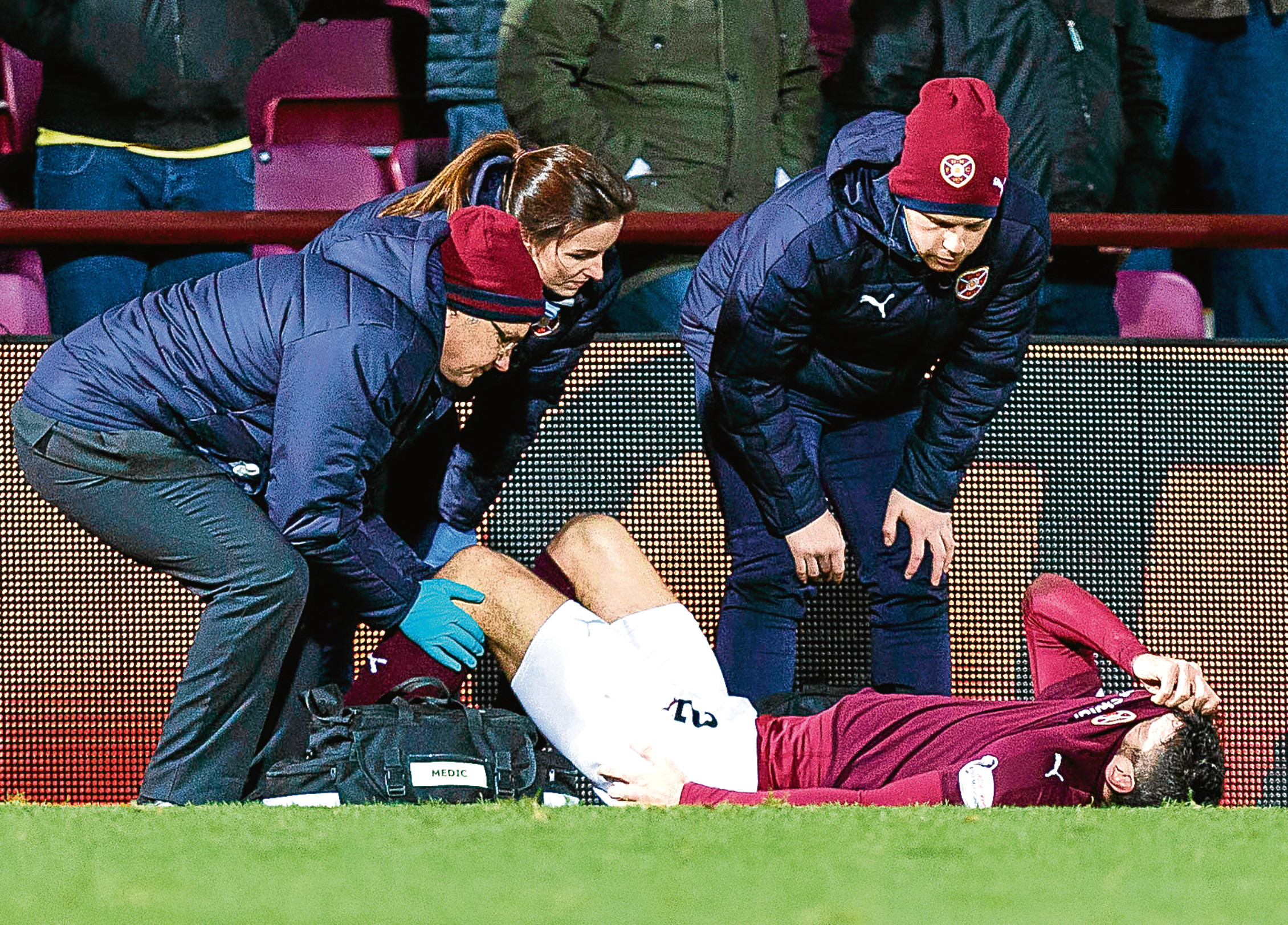 They did, indeed, with City boss Neil Warnock green-lighting a move which, although under freedom of contract, cost the South Wales club a £400,000 compensation fee to Hearts for Paterson's development.
Paterson joined up with Scotland for the Holland game off the back of a handful of first-team club appearances, and he's in no doubt where he wants to go from here.
"Every footballer in the world wants to play in the Premier League – if they say they don't then they are lying," he said.
"So it was a great move for me. Cardiff aren't there just now, but have already been there and are looking to go back up.
"That was a massive reason for me joining them.
"At first, it was difficult. I took my girlfriend down as well and she was thrown in at the deep end, looking for a job and stuff. But we're both settled now and enjoying it.
"Starting off at a new club injured was different.
"But everyone has been great with me, especially all the boys. They've included me, even when I'm not training or doing stuff with the first team.
"It's a good environment and I'm enjoying it.
"Especially helpful was the fact there was another guy at Cardiff with the same injury as me, Rhys Healey.
"We've become good friends. He is very positive, and it makes it easy to get on with things if you've got somebody who's like that.
"The manager also showed faith in me when I was injured, and I want to repay him.
"I'm just getting back to match fitness now and getting the sharpness back. It will take some time, but I'm feeling good.
"I'm starting to get a run of games. It's maybe been a bit fortunate for me, with a couple of the boys picking up knocks. But it's good to be back and involved.
"The English Championship is physical, a lot more physical than I thought it would be. Everyone is bigger, faster and stronger.
"I'm fitting in, so far, and hopefully I can kick on.
"When you're lining up at corners, it's a bit different as well.
"People are taller than me and better than me in the air.
"It's a bit different, but it's good to welcome a new challenge.
"So I've not started off with any goals but we'll see how it goes.
"That said, at Cardiff I scored my first-ever hat-trick (for the Under-23s while on the comeback trail). That was a bit weird, that one.
"But I'm back with the big boys now and, hopefully, I can stay there and cement my place.
"Neil Warnock is great. He's casual and calm, but assertive. That's exactly what I need at this point – one-to-one coaching and an experienced manager.
"He's a great man-manager. Even though I was out for such a long time and coming back and playing games, he's been good, telling me to take rest days and stuff like that."
While Paterson has had an enforced exile from the Scotland squad, the national team has always been in the forefront of his thoughts.
He said: "I went to the England game at Hampden, and I was fuming at the 2-2 draw – so much so I threw my cap away at the end!
"I watched the final three World Cup qualifiers in Wales with my pal, who'd come down to give me a bit of company.
"All through the rehab, the thought of trying to get back in the Scotland side was definitely something that was driving me on.
"Now that the World Cup campaign is over, the build-up to Euro 2020 is underway and very much on our minds."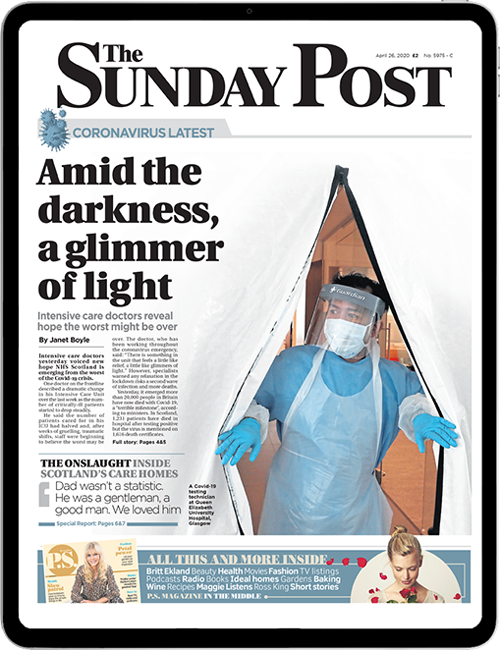 Enjoy the convenience of having The Sunday Post delivered as a digital ePaper straight to your smartphone, tablet or computer.
Subscribe for only £5.49 a month and enjoy all the benefits of the printed paper as a digital replica.
Subscribe