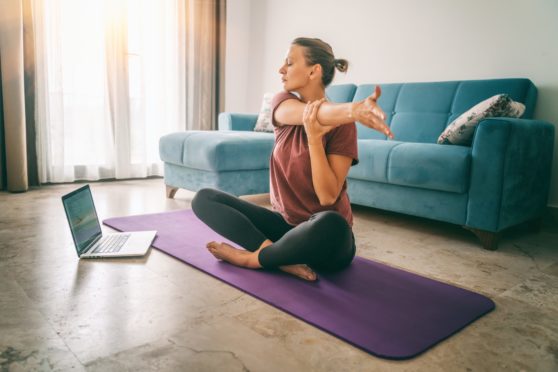 She was on a yoga retreat in Aberfeldy when instructor Daria Wall noticed something strange: none of the five other women – all in their 50s or older – had ever taken a class in person after starting online during lockdown.
She said: "Yoga had been a tool for them to keep healthy and to feel good and to do something with other people and by doing it online they had removed the barrier of negative thinking like, 'I'm not good enough, my body isn't the way I want it, I don't have time."
A recent study by Sport England found that while almost all participants recognized the benefits of exercise on physical and mental health, many, especially women, still struggled with feelings of shame about their fitness and motivation levels after months of lockdown.
But with gyms finally reopening and fitness brands like boutique studio Blok reporting that more members than ever are booking yoga classes, the often slow and meditative practice seems to be a popular choice for many people as they ease themselves back into a workout environment.
And for many women, yoga classes are increasingly seen as a safe space in which to try formal exercise, perhaps for the first time.
Julie Hanson has been a gym instructor for more than 40 years, and a yoga instructor for 20. She has her own fitness studio and has trained the likes of Trainspotting actor Robert Carlyle and broadcasters Carol Smillie and Kaye Adams. She believes the reason why older people, especially women, turn to yoga is that it nurtures an emotional need as much as it does a physical one.
"The older you get, the more aware you become that you need to find things that make you feel better internally," she said.
"A good yoga class will bring in breath control, it'll maybe do some meditation, it will take the students through a range of movements that they can do and are not struggling to keep up with.
"Because it contains breath, mindfulness and movement, people feel better after attending a yoga class. They leave feeling that it has benefited them emotionally, physically and mentally."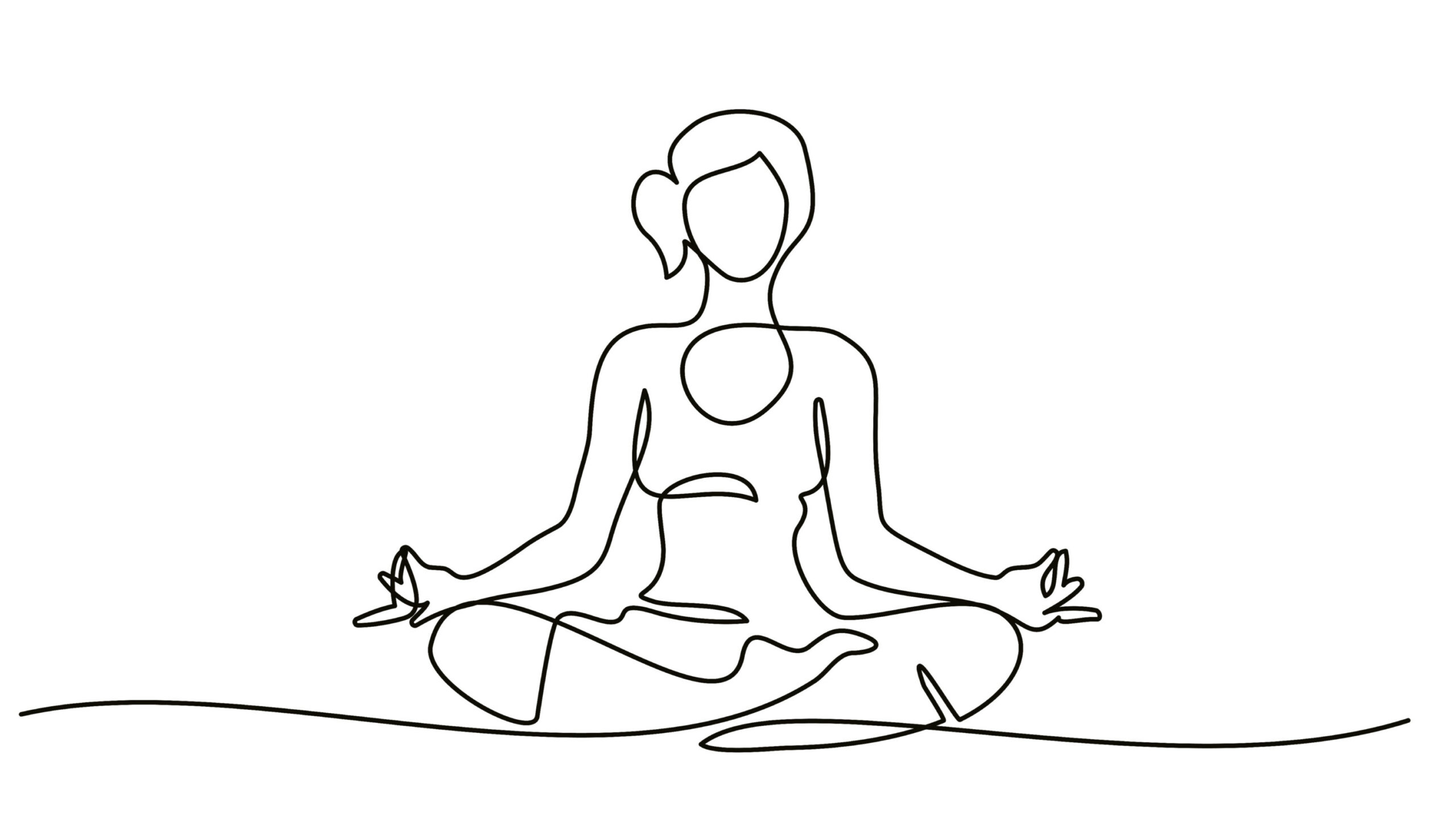 Hanson herself came to yoga in her mid-40s after over 20 years as an aerobics instructor: "At around 40 I got the stage where I thought 'this jumping around stuff isn't working any more'.
"As you get older, you realise that your body doesn't enjoy the same things. I tried to find something that made me feel as good as aerobics had in my 20s and 30s."
After experimenting with ChiBall, a practice that mixes aspects of yoga, pilates and tai chi, Hanson tried Iyengar and Ashtanga yoga and was hooked. "I felt, 'this is it, this is what I want to do,'" she remembered.
"It was an internal feeling of wellbeing rather than a mental feeling of wellbeing, which is what aerobics used to give me. The eastern practices hit at a more emotionally deep level."
Through the stresses and disruptions of the pandemic, yoga's positive impact on the mind as well as the body became an anchor for many people experiencing unprecedented levels of uncertainty.
"I think it saved a hell of a lot of people. Every day was morphing into the next and we weren't allowed to go out or do anything," said Hanson, who credits yoga's sense of community as another part of its huge appeal.
"A lot of people said, 'God, this has saved my life', because coming routinely to classes gave them a rhythm to their lives. There's a lot more to yoga than going to a gym, riding on a bike and leaving. It's a lot more community-based, but the only way to find your tribe is to try it."
Despite yoga's increasing popularity, many people remain unsure, intimidated by the image of the stereotypical, super-bendy yogi, and fearing that they would not be able to practise it well enough to feel any of its much-lauded benefits.
Hanson easily dismissed these concerns, and asserted that yoga was for almost everybody, no matter their age or ability level.
"Wherever you are is the perfect starting point," she said.
"And it's the same for every student, no matter what age, wherever you are. It's your teacher's responsibility to move you to a place of feeling better than you do right now. The biggest joy you can give someone is to let them feel like they can do it, not like they can't."
Finlay Wilson is a Dundee-based yogi with a large online following who is working alongside the Scottish Yoga Conference – co-founded by Daria Wall – this summer, touring the country to virtually introduce yoga teachers to new audiences within Scotland as well as around the world.
He said: "I always try to get people to have a bit of a laugh, because they can get so serious. And if they get serious, they're usually putting a lot of pressure on themselves.
"I like people to acknowledge that sometimes what you're doing is a tiny little bit ridiculous, and to step into the enjoyment of it."
---
How do you get a class of 30 kids to keep quiet? With breathing exercises
When she was 48 years old, Debbie Brown developed a painful frozen shoulder. After a few months of infrequent physiotherapy sessions and painkillers, the symptoms spread to her other shoulder too."It was a bit of a wake-up call. It's not that I didn't look after my body but I would have liked to have been fitter, and I was a little overweight," she said.
"After sessions with an osteopath got her mobile enough to work out, Debbie, from Edinburgh, booked time with a personal trainer, who was also a yoga teacher.
"As soon as I started to practise, I knew it was exercise that I could enjoy," she said.
Debbie found she was particularly adept at yoga, and the more she practised, the more her health changed for the better.
She could keep up with her husband on their afternoon walks, and she found even her asthma began to improve, "I still use inhalers, but much less than I used to. I think that's because I've learned about breath control and how to use my lungs in a more efficient way to be able to breathe deeper."
She worked with children who had physical or sensory needs and saw that the positive change yoga was having on her physical and mental health could help them too, and so decided to qualify as a children's yoga teacher: "It's amazing how I can silence a class of 30 kids with breathing exercises. It's incredible what you can do when you get them on board."
Eventually Debbie also qualified as an adult instructor and found herself gravitating to classes where she could help beginners, the elderly or people with health issues.
"People feel more comfortable coming to my class because I'm a normal older person who found yoga too," she added.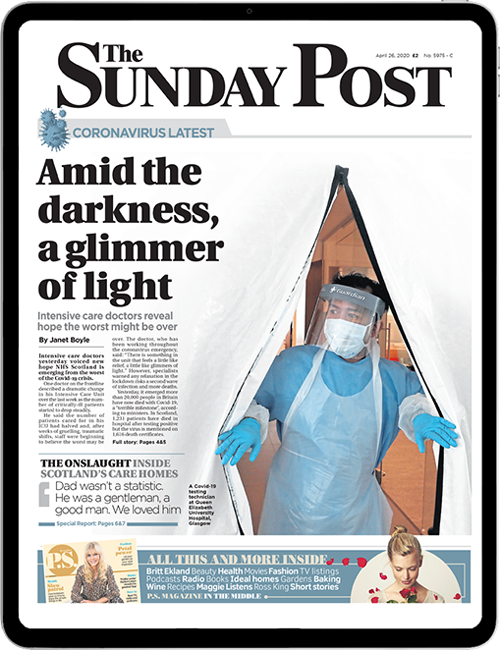 Enjoy the convenience of having The Sunday Post delivered as a digital ePaper straight to your smartphone, tablet or computer.
Subscribe for only £5.49 a month and enjoy all the benefits of the printed paper as a digital replica.
Subscribe