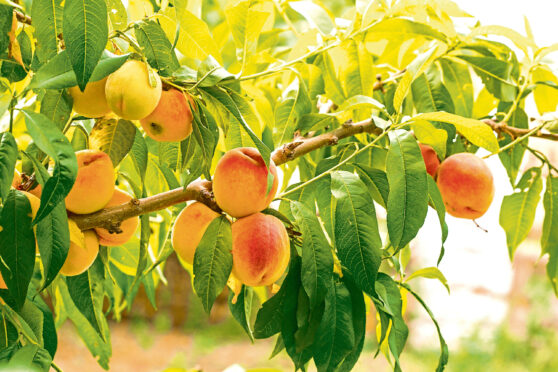 If you are lucky enough to have a greenhouse or polytunnel, then to make the most of it you should really think about growing some of those things that our climate makes tricky to raise outdoors.
Peaches are high up on that list, not just for their velvet-skinned fruits, but because the blossom that appears in early spring is one of the most beautiful things that you can grow.
Growing a traditionally-trained glasshouse peach will take up lots of space and really requires both a greenhouse border and a south-facing brick wall.
However, don't let that deter you because there are several varieties of small, potted peaches, such as Bonnza that are much easier to accommodate, need very little pruning and will give you a really delicious crop.
Peaches require a cold greenhouse to give them the dormant period they require for proper growth, so if you are going to add a grapevine then pick one such as Black Hamburgh or Buckland Sweetwater which doesn't need the extra heat that some varieties must have early in the season.
Like peaches, grapes can also be grown in pots and trained as standards, which is useful if you don't want a roof-height vine shading out other crops.
Melons and cucumbers are other glasshouse crops worth giving a go and so are both sweet and chilli peppers, which aren't only tasty but produce colourful and attractive fruits.
Basil will do very well under glass all summer, so long as it is given lots of water and if you want something to add to posh deserts, then why not grow your own physalis?
These little berries, with their papery cases are as tasty as they are decorative and they are easy to grow from seed. Start them off in early spring in a heated propagator and prick out the seedlings as they start to grow.
Keep moving them on until they are in 30cm pots and fertilise them weekly, switching to a high-potash fertiliser once the fruits begin to set.
Some people treat them as annuals but, in fact, the plants can be over-wintered then cut back in spring, from which they will bounce back quickly to produce an earlier crop in their second year.
---
P.S. Kniphofias are a group of plants that include the dramatic red-hot poker as well as smaller, subtler flowers in pale shades that can be easier to find space for in the border. Grow them in rich, deep soil for best results.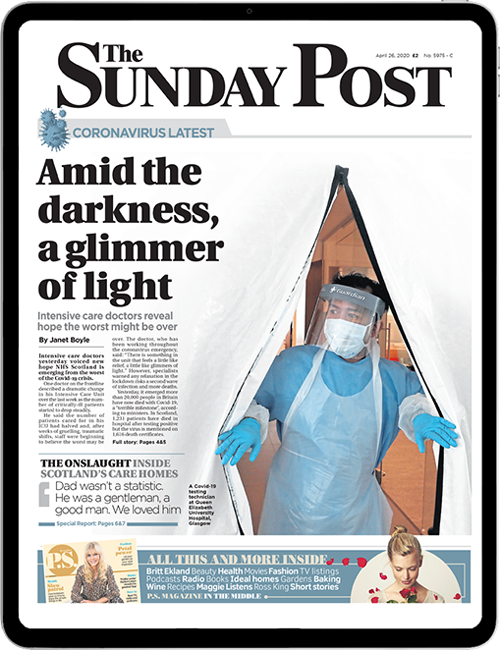 Enjoy the convenience of having The Sunday Post delivered as a digital ePaper straight to your smartphone, tablet or computer.
Subscribe for only £5.49 a month and enjoy all the benefits of the printed paper as a digital replica.
Subscribe