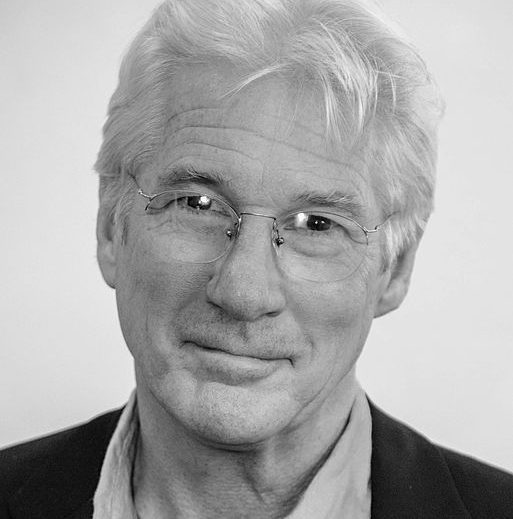 RICHARD GERE might have turned 67 last year, but a recent survey showed that he still has plenty of admirers — and he's embarrassed but delighted.
"I have to be pleased to hear that — who wouldn't be?" said Richard.
"I don't take it seriously, of course. I have never actually wanted to be a celebrity, let alone a sex symbol, but it goes with the acting career if you are successful.
"Films are all about image and box office. When you come into the movie business, be prepared for that. I enjoy acting and movie production, it's what I do, so I accept what goes with it.
"May I just say a very sincere thank you to those lovely ladies who voted for me — though I can't understand why. I hope I still live up to their expectations.
"It's hard to cope with such an honour, but I do my best."
Richard Gere has the kind of smile that makes you wonder if he's just trying to overcome his natural shyness or is actually teasing just a little.
Richard Gere? Shy? Oh yes.
"I was shy as a boy and, to be honest, I have never changed," he admitted.
"It might seem odd, but I still am very shy and have to steel myself when I am going to be among a crowd of people I don't know at a reception or some other event. I sometimes have to act my way through it.
"Perhaps that is what makes actors act. They possibly have a shyness that stops them from exposing their real person, so they want to become someone else and go on stage or screen as a different character to the real one.
"I was never one of those kids who liked to be the centre of attention. You wouldn't find me performing for the delight of the rest of the family and friends.
"I couldn't have done that. I became an actor and have had some great films, but I would not describe myself as a great actor, just someone who was quite good at being someone else."
During his career, Richard has had many stunning leading ladies, which can't exactly have been a hardship?
"That is one of the toughest parts of being a movie actor," he said — and there goes that smile again.
"There have been times when I don't know if I can face another day at the office . . . no, being serious. Not all my movies have been about making love to beautiful women, but I would be telling lies if I said that it wasn't a great way to make a living.
"Don't forget, though, that we are only acting and there are crowds of people at the bedside and many cuts. On the screen is the end product of a lot of work.
"I can think of worse jobs, though."
Unsurprisingly, Richard looks every inch the heart-throb, so what is his secret?
"I believe in moderation. I am not a fitness freak, although I do take care of myself. When I was at college, I won a gymnastics scholarship and I also played lacrosse and was a member of the ski team," he revealed.
"I used to be a boy scout when I was much younger. I still think it is good for today's young people to have something to identify with that is not about harming other people.
"The Scout Movement helped shape me as a boy. I learned a lot about commitment and reacting to other people.
"I've always kept active ever since those days. I like riding horses, swimming, playing tennis, that kind of thing. I also did dance training for five months before I went into Chicago and I don't think I would have survived that without some kind of fitness. You have to keep fit to be in my kind of movies, but I'm not a fitness fanatic."
Richard is also a vegetarian and firmly believes that it has helped him.
"I don't like to preach at people and tell them what they should do with their lives, but I am a vegetarian and I feel better for it," he said.
"I believe it to be a healthier way of living. I am comfortable about eating anything but meat.
"I'm not comfortable about eating something that was walking around, and I believe it is a healthier choice to have a diet of non-meats. That is just my take.
"I also believe in relaxation and a way of life that gives me peace, which I find especially in Tibet.
"I like to contribute something. I'm always very happy to be there and it is like coming home. It's my spiritual home as I'm a Buddhist.
"The Tibetans are very special people with a wonderful culture and a peaceful approach to life even though they have many problems.
"It is a beautiful country, but what the tourists see and what is the reality of hardship are poles apart.
"Buddhism is about reality and I am in touch with the reality of life.
"Having a movie image is something totally different and I don't have a problem with that. I'm an actor, so I act.
"I still enjoy my movie life, so I have not made a full commitment to Buddhism.
"His Holiness, the Dalai Lama, has committed himself to love and total compassion towards every human, giving of himself. I haven't made such a commitment yet."
Richard does want to make a difference, though, and clearly has a quest to help people.
That is why he makes donations to certain charities, like the time he handed over £50,000 to Survival International.
"That was a long time ago and I was being paid for an appearance at Harrods in London," he modestly explained.
"I knew that Survival International would make good use of the money, so I had it paid to them. That's one of the privileges of being in my job, and it makes me happy."
Being happy is important to Richard Gere but in what other ways does he achieve it?
"Being in Tibet, of course, but also a having sense of achievement," he said.
"When a movie has worked or something has happened to make someone else happy, that makes me happy.
"My family make me happy, too, and also playing the piano.
"I love that — music is very special."
That smile is there again and Richard is clearly content, and has no plans to retire.
"I'm heading towards 70, but that's nothing these days," he said.
"I expect to be around for a long time yet.
"Best of all, I want to be known as a human being who could act a little and made a difference, who loved people and hopefully was loved a little in return."
Alas, for Richard, he has at times been unlucky in love, divorcing his first wife model Cindy Crawford in 1995 and then last year, after 11 years of marriage, he divorced second wife Carey Lowell.
Richard has been smiling again recently, though, having been in a relationship for just over a year with Spanish girlfriend Alejandra Silva, whom he took to the premiere of The Dinner, a new film he has out in May.
"The course of love and relationships doesn't always go as planned, and sometimes you get lovely surprises when you meet someone for the first time and something special just takes over," he said.
"I have plenty of work to keep me going, too.
"This year, there's been the promotion for The Dinner, which was fun to make, and then there will be the promotion for the Three Christs, which isn't as it might sound.
"It is a very amusing movie and I think it will be very popular in 2018.
"I have new scripts arriving all the time, so I think I'm going to stay busy for a while yet.
"Will I marry again? I don't know, but I like being married, so if the right lady walks into my life and can put up with me, well, who knows?
"I'm certainly not against getting married again — I will be 68 this year so I'm still a young man!"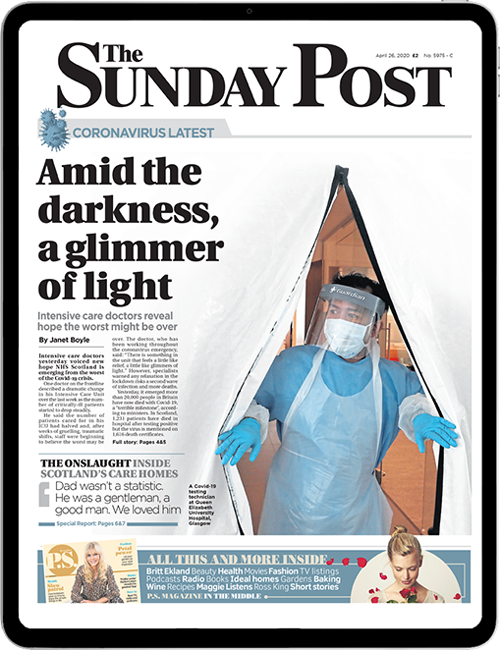 Enjoy the convenience of having The Sunday Post delivered as a digital ePaper straight to your smartphone, tablet or computer.
Subscribe for only £5.49 a month and enjoy all the benefits of the printed paper as a digital replica.
Subscribe