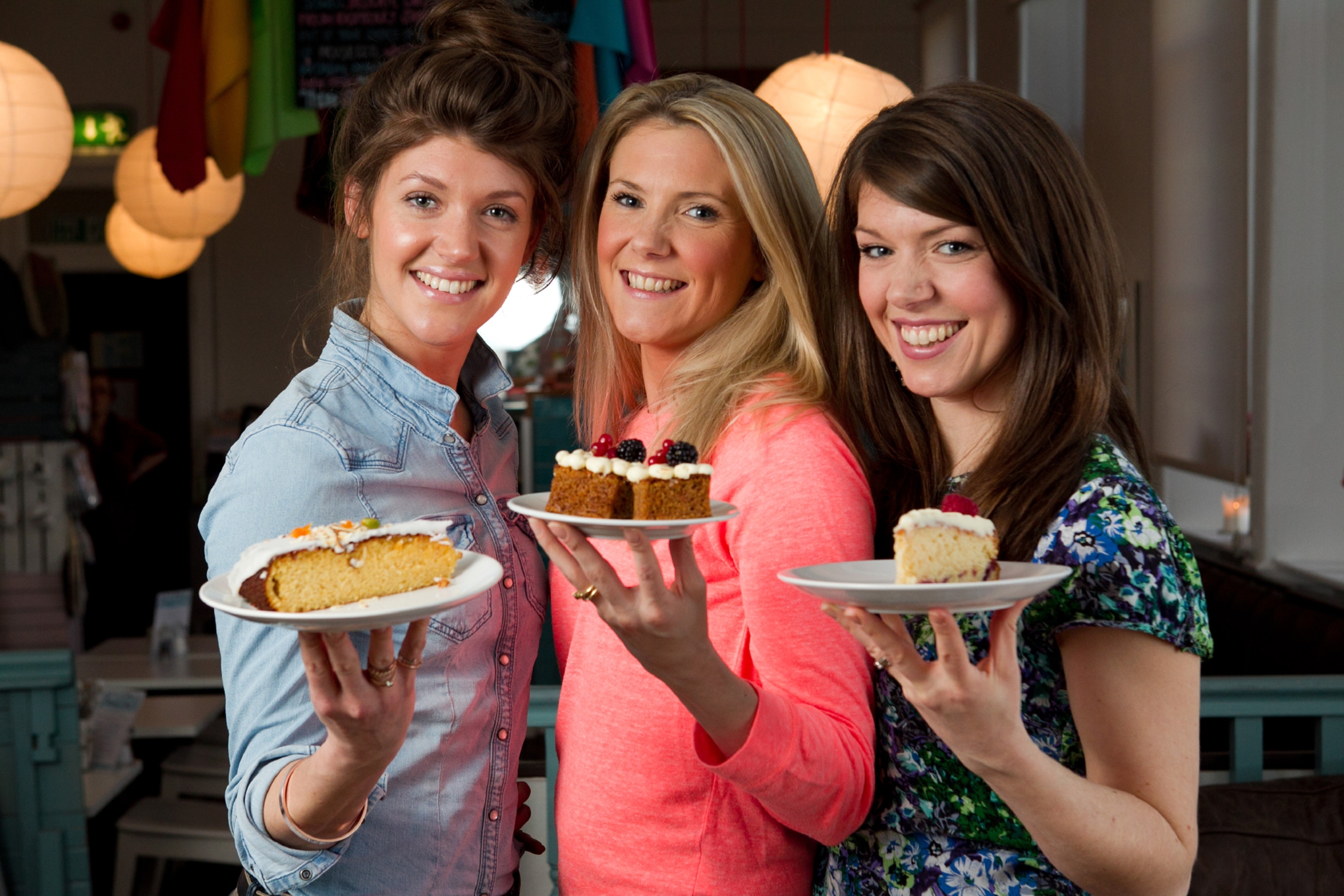 Three Sisters Bake, Killearn
This cafe is the second venue from – funnily enough – three sisters who began at historic Quarriers Village. Bright and airy, this is the place to head for the freshest of home baking as well as hearty soups.
Price: £
Where: Three Sisters Bake, 12 Balfron Road, Killearn, G63 9NL
Tel: 01360 550 116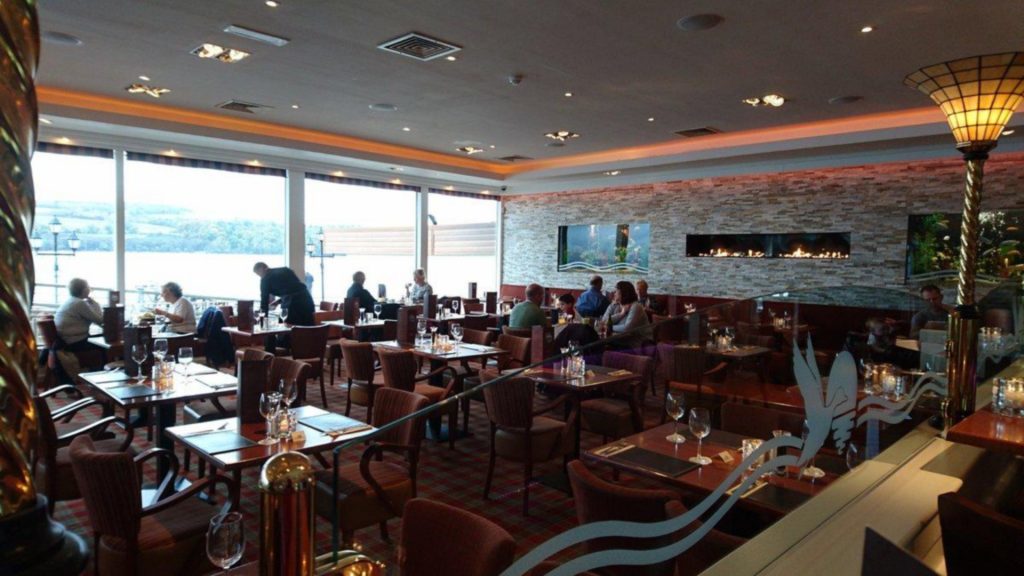 Duck Bay, Loch Lomond
There can be few more splendid settings than the upmarket Duck Bay Marina overlooking Loch Lomond. The hotel is a popular wedding and spa destination and the restaurant is the place for a special meal out. The lunch menu includes a wide selection of baked potatoes, crepes, and burgers as well as the mains from chicken fillet, through salmon to classic steak and chips. Among the night-time fare is the sizzling platter selection which is topped off with the £25 fillet steak. For the sweet-toothed the dessert menu selections are all about £7. A classy loch option.
Price: ££
Where: Duck Bay Hotel & Restaurant, Loch Lomond, G83 8QZ
Tel:  01389 751 234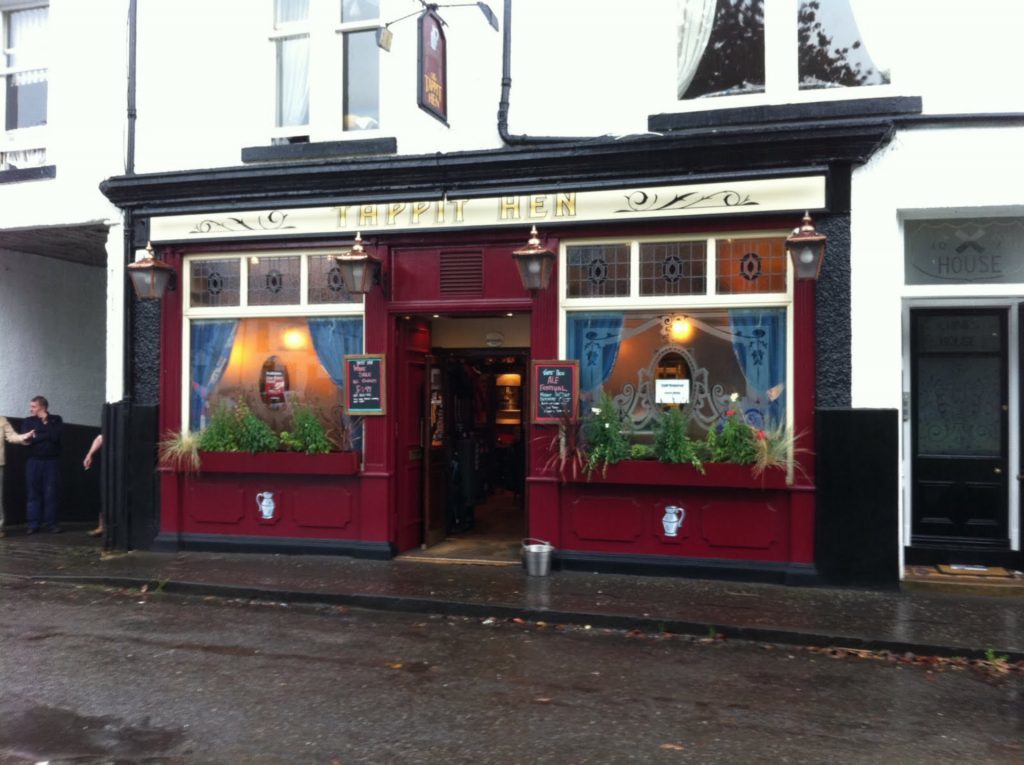 Tappit Hen, Dunblane
Across from Dunblane Cathedral, this is a good, old-fashioned boozer with great whiskies, real ale and a warm welcome.
Price: £
Where: Tappit Hen, Kirk Street, Dunblane, FK15 0AL
Tel: 01786 825 226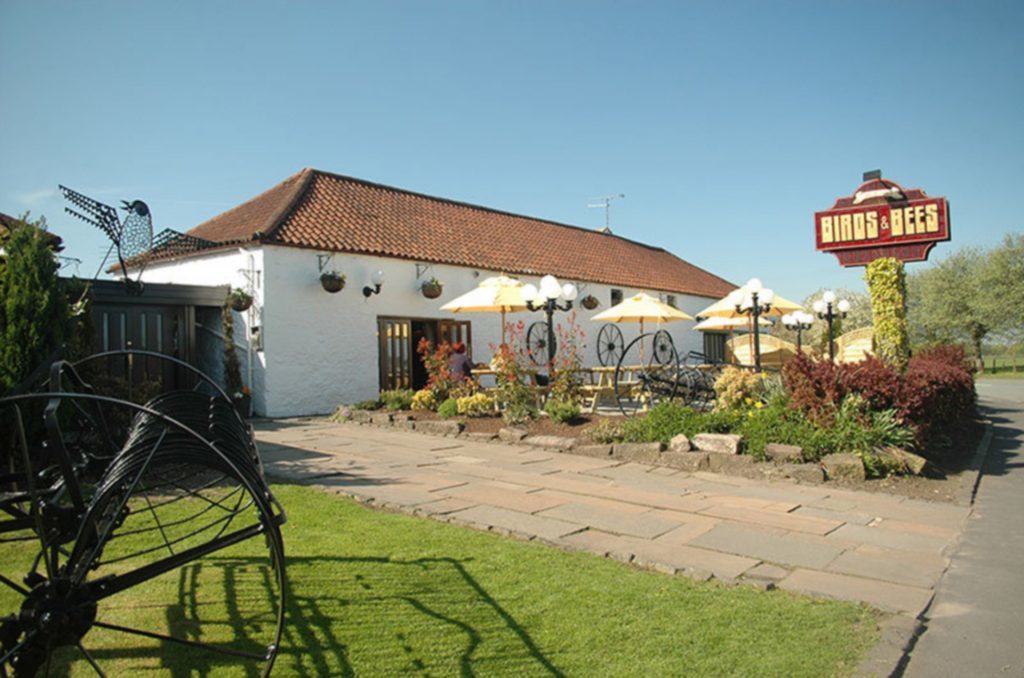 The Birds and Bees, Stirling
If seeing somewhere that just looks lovely gets your juices flowing, then your tummy will be rumbling with anticipation before you even sit down in the award-winning Birds And The Bees. It's a charming whitewashed cottage, a farm steading conversion. A lot of the original features and even the old farming implements have been kept, which is a nice touch. There's a log fire in the bar for chilly evenings and two beer gardens for better days. It has a nice blend of dishes, from very British to those with an international flavour. Lunchtime mains are all around the tenner mark, while in the evening they're up to about £14, steaks aside.
Price: £
Where: Easter Cornton Road, Stirling, FK9 5PB
Tel: 01786 473 663
thebirdsandthebees-stirling.com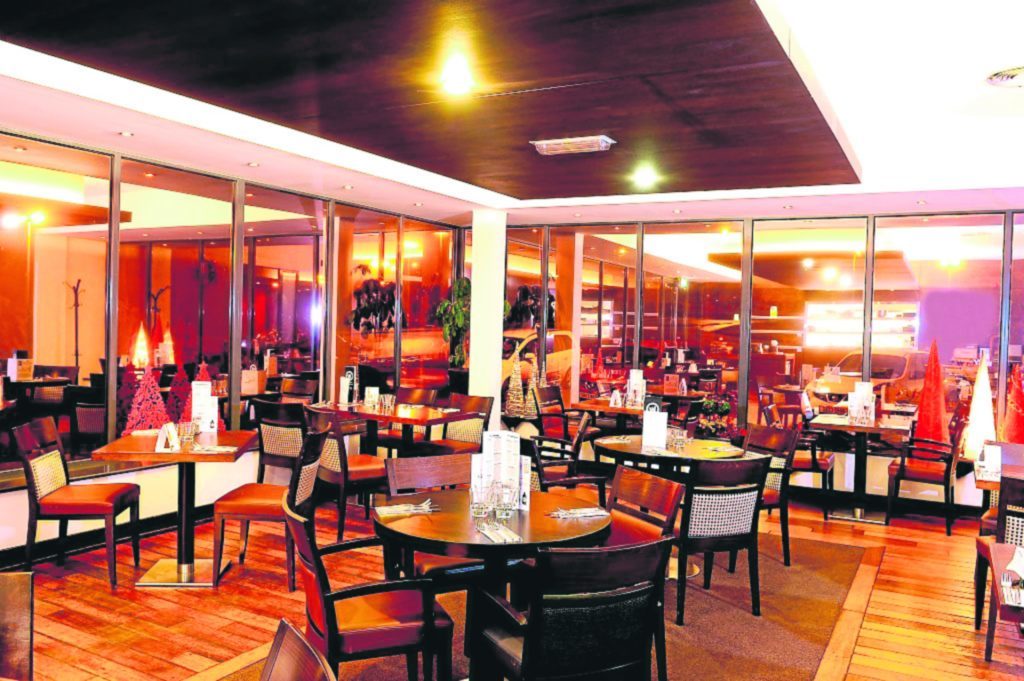 Wheelhouse, Falkirk
Now here's a restaurant with a wheely good view – sorry! It's just by the Falkirk Wheel and it's one of those places where you can really make a day of it. So, there's tasty brekkies from 9am, lunches, champagne afternoon teas and then the evening menus. One of the specialities is Friday night steak nights with prime cuts from £20 a person.
Price: ££
Where: Wheelhouse, Millennium Wheel Drive, Falkirk, FK1 4AD
Tel:  01324 673 490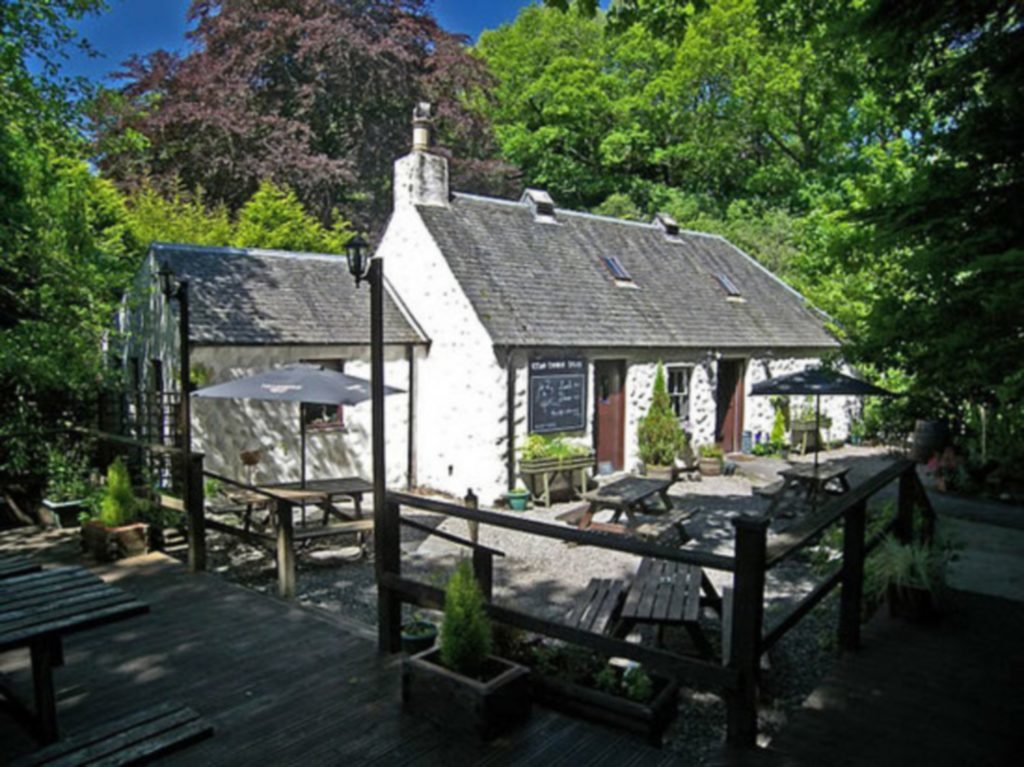 Byre Inn near Callander
No, your satnav hasn't taken you crazily off course – this is just a wee part of France in the heart of central Scotland. The Byre Inn has its very own boules/petanque piste, complete with free equipment and, as they hilariously boast, midge-repelling fans. It might be tucked out of the way at Brig O' Turk, a few miles from Callander and Aberfoyle, but it's well worth discovering on both the food and the drink front. The latter includes tasty ales from local micro breweries to provide a bit of a difference. The food is also locally-sourced wherever possible. And if you want really, really fresh they have an eye-catching offer. Come with your own self-caught game or fish and they'll cook it for you free – if you donate the rest of your catch!
Price: ££
Where: The Byre Inn, Brig O'Turk, Near Callander, FK17 8HT
Tel: 01877 376 292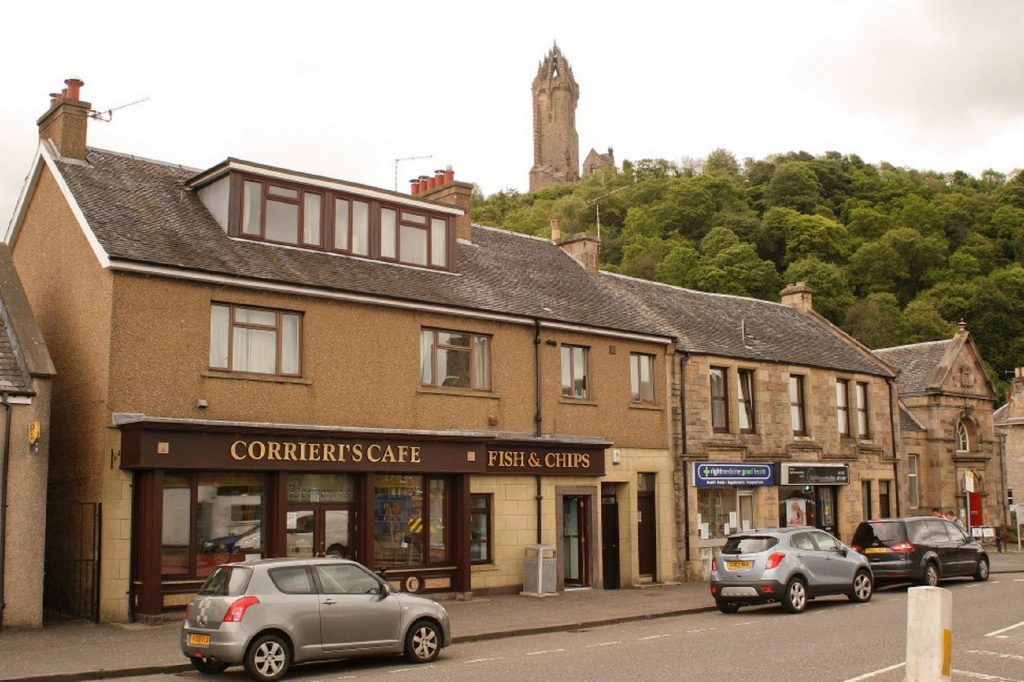 Corrieri's Cafe, Stirling
A Scottish-Tuscan family-owned cafe which has been operating for around 40 years, this little hidden gem serves up oven-baked pizzas, pastas and the award-winning Corrieri's ice cream which is made on the premises and comes in more than 100 flavours! A brilliant place to eat as a family – there's even a great playpark next door for the kids.
Price: ££
Where: Corrieri's Cafe, 7 Alloa Road, Stirling, FK9 5LH
Tel: 01786 472 089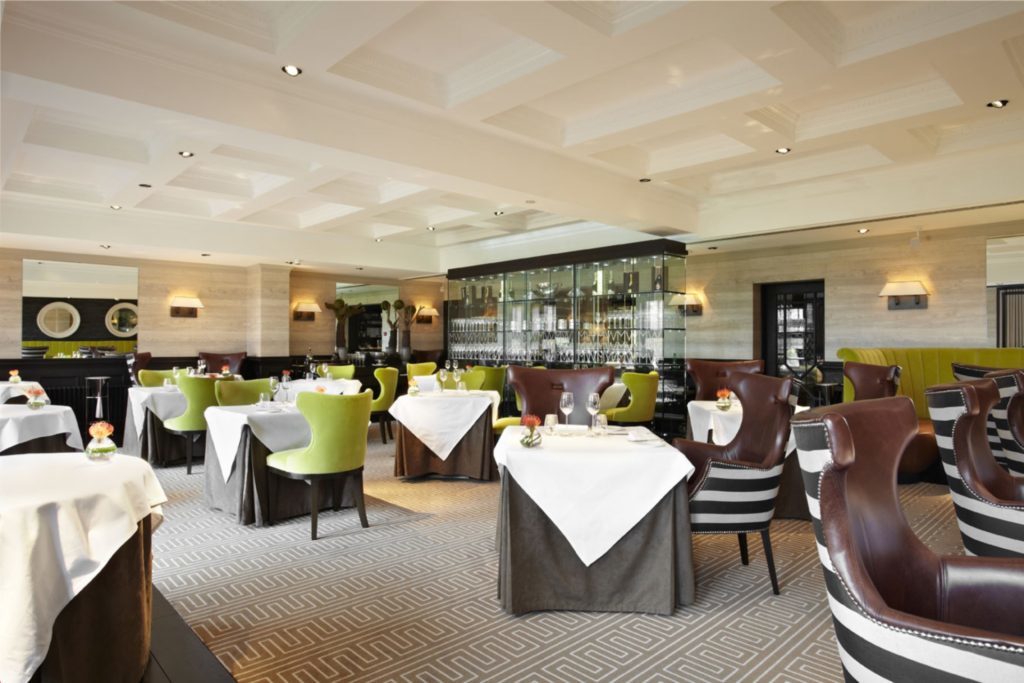 Martin Wishart at Loch Lomond
Martin Wishart At Loch Lomond is a Michelin-star restaurant within Cameron House Hotel. The wild Scottish coast provides many of Martin's cherished ingredients, such as Orkney hand-dived scallops, creel-caught langoustines and west coast brown crab. An elegant setting where diners can enjoy delicious cuisine against the backdrop of the stunning loch.
Price: £££
Where: Cameron House, Loch Lomond, G83 8QZ
Tel: 01389 722 504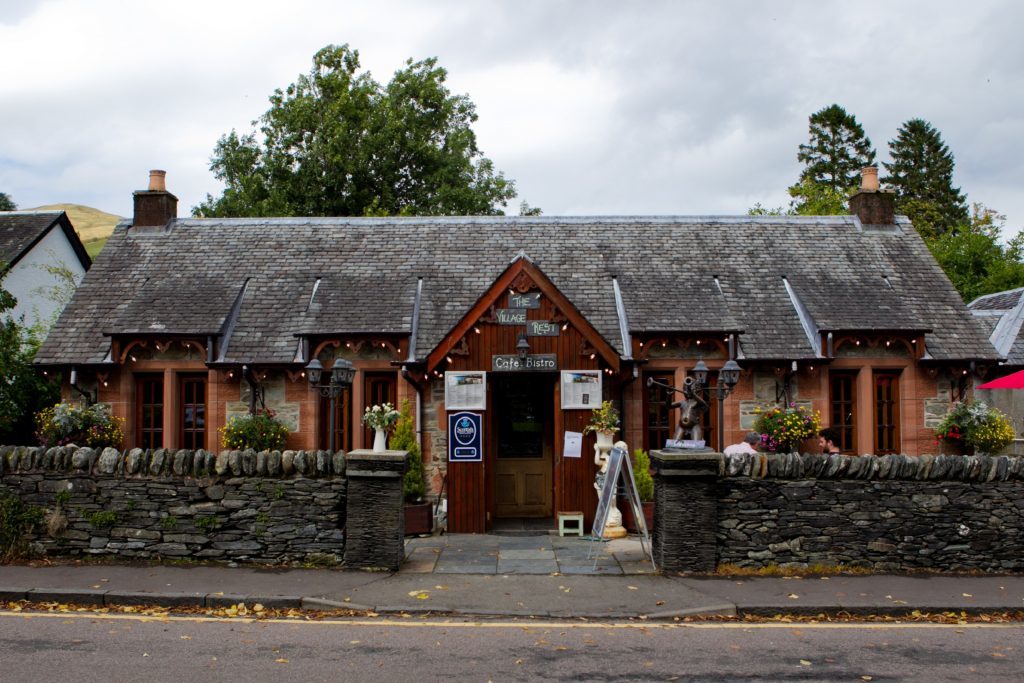 Village Rest, Luss
On the little road running down to Luss pier, one of the cottages once used by slate-quarrying miners is now at the heart of something rather tasty. Airy, with light spilling in from the ceiling windows, it's warm and welcoming, smart-ish but not posh at all. It's a café bistro so there's plenty of hearty fare such as pasta, chilli and fish and chips. Mains come in around the £10 to £12 mark. Burgers look to be a speciality, with everything from regular or cheese and bacon to cajun spiced chicken and a spicy bean burger. Sides, of which there are loads, are from £2 upwards. Occupying a prime spot in one of Scotland's most-visited villages, you'll find tourists abound. And with its homely fare and friendly welcome, the Village Rest sends out a very decent message to those taking the High Road.
Price: £
Where: The Village Rest, Pier Road, Luss, G83 8NY
Tel: 01436 860 220
Scone Spy Recommends…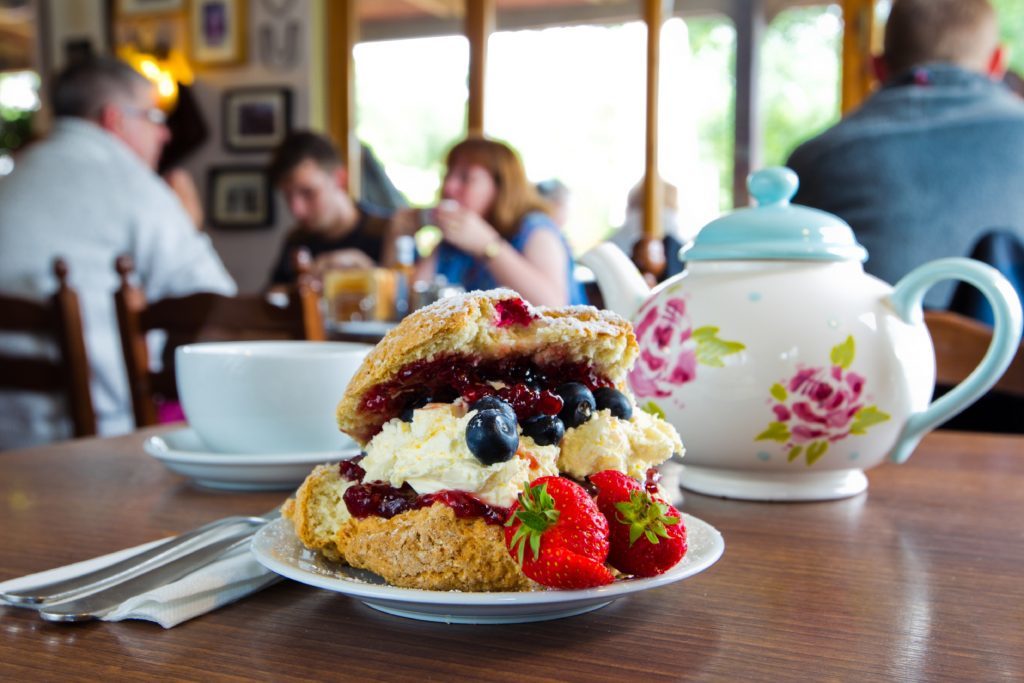 Wee Blether, Kinlochard, Aberfoyle
"As the road became narrower, the turns twistier and the swollen banks of neighbouring Loch Ard grew full to bursting, the tearoom came into view.
"I was happy to see skimping on portion sizes clearly isn't an issue and the scone hangs over the rim of the plate.
"Soft, full of fruit and topped with a dusting of flour, it ticks all the boxes."
Where: FK8 3TL 
St Mocha, BalMaha
"Inside there are displays of kettles and cafetières, jugs and an oversized coffee grinder by the window.
"The banana and strawberry scone is fluffy with a nicely balanced mix of both tastes. And the plain my companion picks is soft and beautifully warmed through.
"Each comes with a pot of raspberry jam and a little ramekin of cream."
Where: G63 0JG
Coach House, Church Road, Luss
"I feel it's all so familiar – well, the village was the setting for STVs Take The High Road for 20 years.
"If you want a taste of Scotland it looks like I've come to the right place.
"Everything from the cups and the teapots to the bowls the hearty-looking soup comes in are tartan.
"The scone, I'm happy to say, is a real whopper with all the accompaniments in plentiful supply."
Where: G83 8NN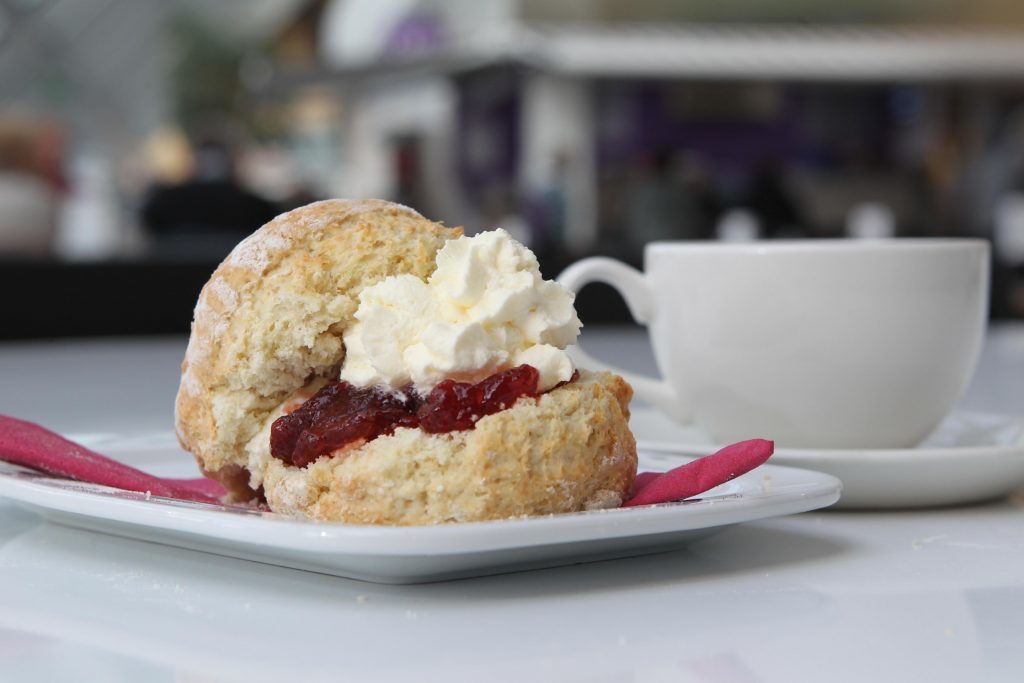 Falkirk Wheel Cafe, Lime Rd, Falkirk
"I've heard about the elephant in the room, but this is ridiculous – it's the flipping great metal marvel just outside the room.
"You can't miss it, thanks to the slanting wall of windows casting light and a view you'll never forget.
"Mary Berry might not have approved of the uneven-sized scone selection but we could pick two absolute whoppers."
Where: FK1 4RS
Want to explore more of Scotland? Head to our Scottish Gems section.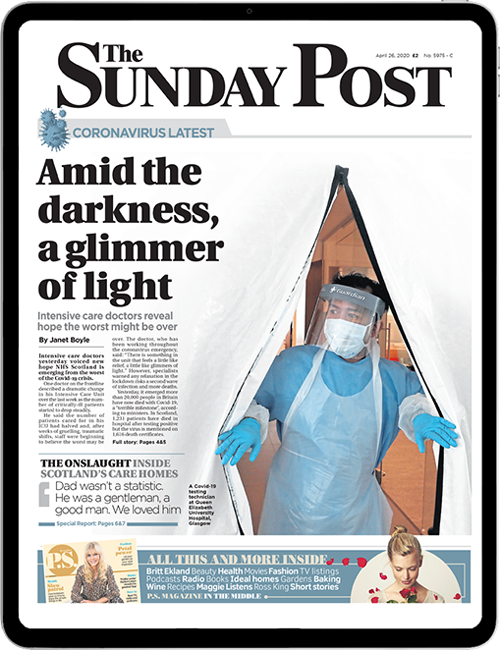 Enjoy the convenience of having The Sunday Post delivered as a digital ePaper straight to your smartphone, tablet or computer.
Subscribe for only £5.49 a month and enjoy all the benefits of the printed paper as a digital replica.
Subscribe