Singer Jenna Cameron wraps her arms around her "precious, perfect babies" and flashes a broad smile. "We fill their days with love, laughter and lots of fun things," she beams.
Aria-Skye, who is almost three, and Ivy-Rose, 18 months, mean everything to their doting 29-year-old mum and their dad Greg Wood. And she means the world to them.
But the Aberdeen family's ­happiness masks an unthinkable reality as Jenna reveals: "I have been given four months left to live."
The liver cancer she fought at age 10 has returned, triggered by her first pregnancy and undetected until the second.
But Jenna – previous stage name Cameron Jay – fights and smiles on. The entertainer is now recording a new album of songs penned by musician Steve Boyd, who took his own life in 2006.
She hopes the project, made possible by Steve's pal Ian Garden, boss of the Granite City oil firm RigDeluge, will help others. Jenna, who in childhood was expected to survive just four weeks after being diagnosed with hepatocellular carcinoma (HCC), which led to three-quarters of her tumour-riddled liver being removed, said: "People can feel life is too much. I have felt that. But tomorrow is always a new day. My message is keep going.
"Life is precious. Everyone has a purpose and a reason to live, even me, in the face of cancer and being told I am not going to be here in four months' time. I am fighting every day to live.
"I have cancer but I am fine. I am bossing it. I have no negative thoughts. I want fun and craziness in my life. I want to experience the world. What is tough is dealing with everyone else's emotional carnage. I want to turn cancer on its head; to show people that it does not have to be a terrible or dramatic journey."
Determined Jenna, who launched Wild Child Entertainment Agency in the month after the terminal prognosis, revealed surgery has been ruled out this time round for fear the cancer could spread.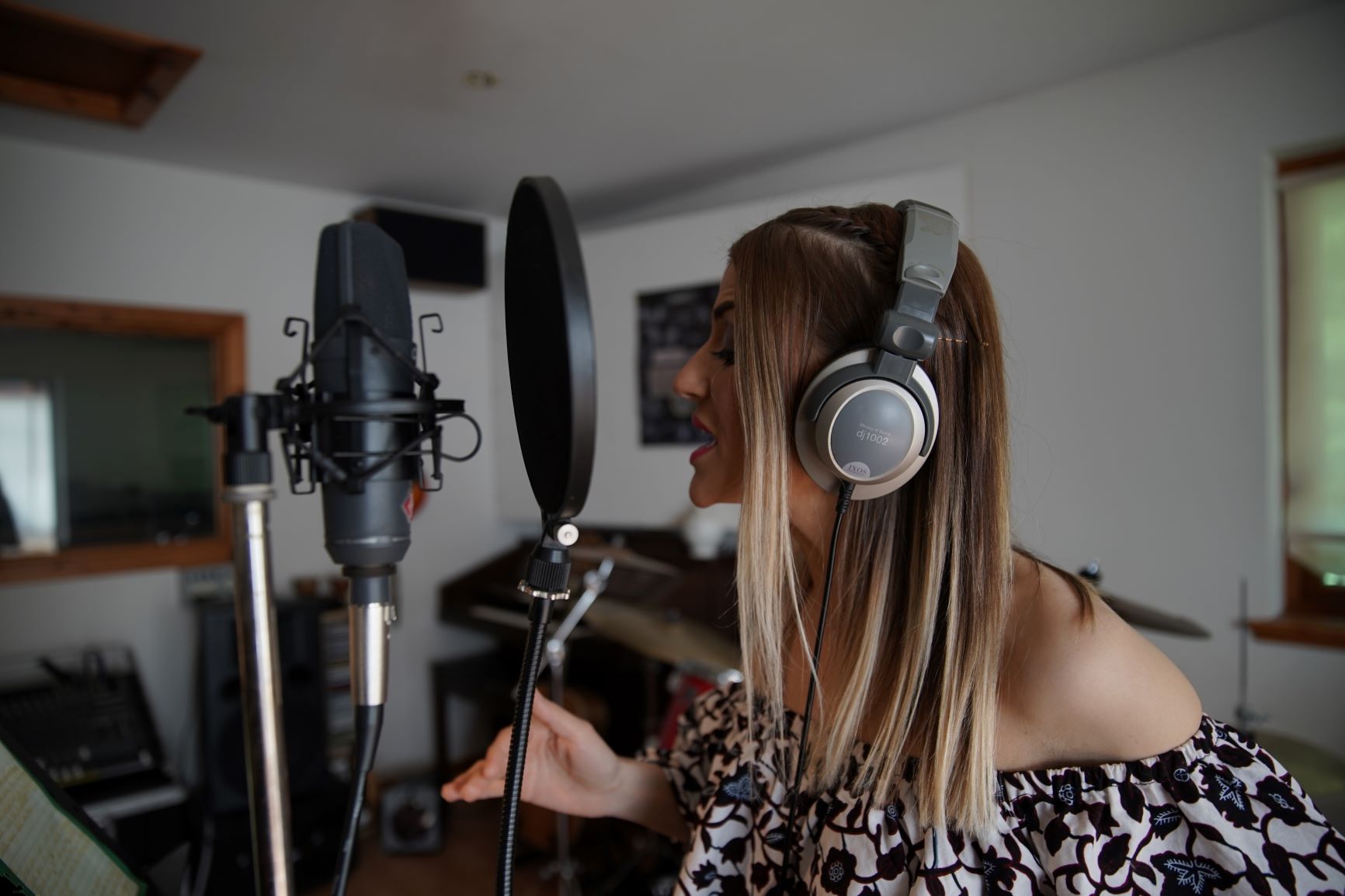 A transplant is so far not possible because of the high risk of rejection.
She was treated with a new form of chemotherapy (transarterial chemoembolization) which directly targeted the six growths on her liver. But she claimed it damaged the organ, leaving her scans unreadable. Conventional chemotherapy tablets were offered, but she said they made her so ill she was unable to care for and play with her children.
Reliving the moment in September when she and her family were hit with a second terminal prognosis, the singer and dancer, who performed at London's Olympics opening ceremony in 2012 and has sung for the stars of TV soap Emmerdale, said: "The oncologist said I had 12 months with the chemotherapy tablets and eight without them.
"My mum let out this massive wail, my nan put her hands over her face and my partner Greg was just stunned. But I burst out laughing. I said, 'You are telling me I have eight to 12 months to live based on a scan you cannot see'. The last time we checked I only had six tumours. When I was 10 my liver was covered in cancer and I had a month to live. Once we get to that stage you can tell me I am going to die. Until then I have so much to do."
Jenna, who is convinced a lifetime commitment to alternative remedies and treatments has kept her alive so far, added: "The doctor says I have four months left, but I have already made it past the eight-month marker.
"Cancer cannot keep me down. I have to keep going because I have two babies to think of. There is no time to allow negative thoughts."
True to her word, she revealed that at the end of September, just after she was given the worst possible news, she and her extended family jetted off on holiday to Turkey.
And in December, fresh out of intensive care after a last-ditch but unsuccessful attempt to have the tumours removed by surgeons at Birmingham's Queen Elizabeth Hospital, she booked herself into the Hoxsey Biomedical Centre in Tijuana, Mexico, which specialises in natural, alternative therapies for cancer patients.
While she was in the country she met her childhood hero Patch Adams, the inspiration for the Robin Williams Christmas 1998 hit movie of the same name.
Cameron said: "I had always wanted to meet him and tell him how grateful I was for him bringing so much joy and laughter to his patients. He was holding a clowning and caring course in Mexico while I was there and, when I met him, I burst into tears in his arms. They were happy tears."
She is now looking forward to gigging again and completing the Steve Boyd album, titled Becoming Jenna. The first song, Little Butterfly, is already in the bag. It could have been written for her. She said: "I'm just like a butterfly, always doing something, flitting from one thing to the next."
And, revealing her dreams, she added: "I'd love to get into the charts and to perform in New York and Los Angeles. I want to create more memories for my girls – like a trip to Disney – and to get Aria-Skye into gymnastics and dancing classes. I want to take the girls camping.
"I have cried that I could go and leave my girls without a mum. My friend suggested that, in the worst-case scenario, we film me making decorations at Halloween and Christmas for them.
"And I have told them that if they see a butterfly it will be mummy."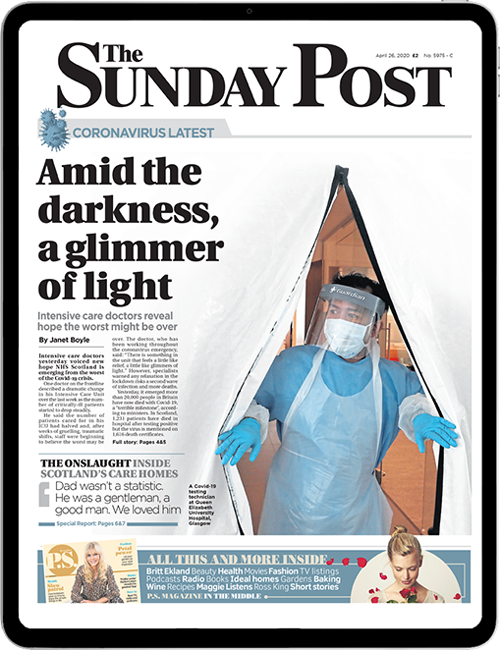 Enjoy the convenience of having The Sunday Post delivered as a digital ePaper straight to your smartphone, tablet or computer.
Subscribe for only £5.49 a month and enjoy all the benefits of the printed paper as a digital replica.
Subscribe