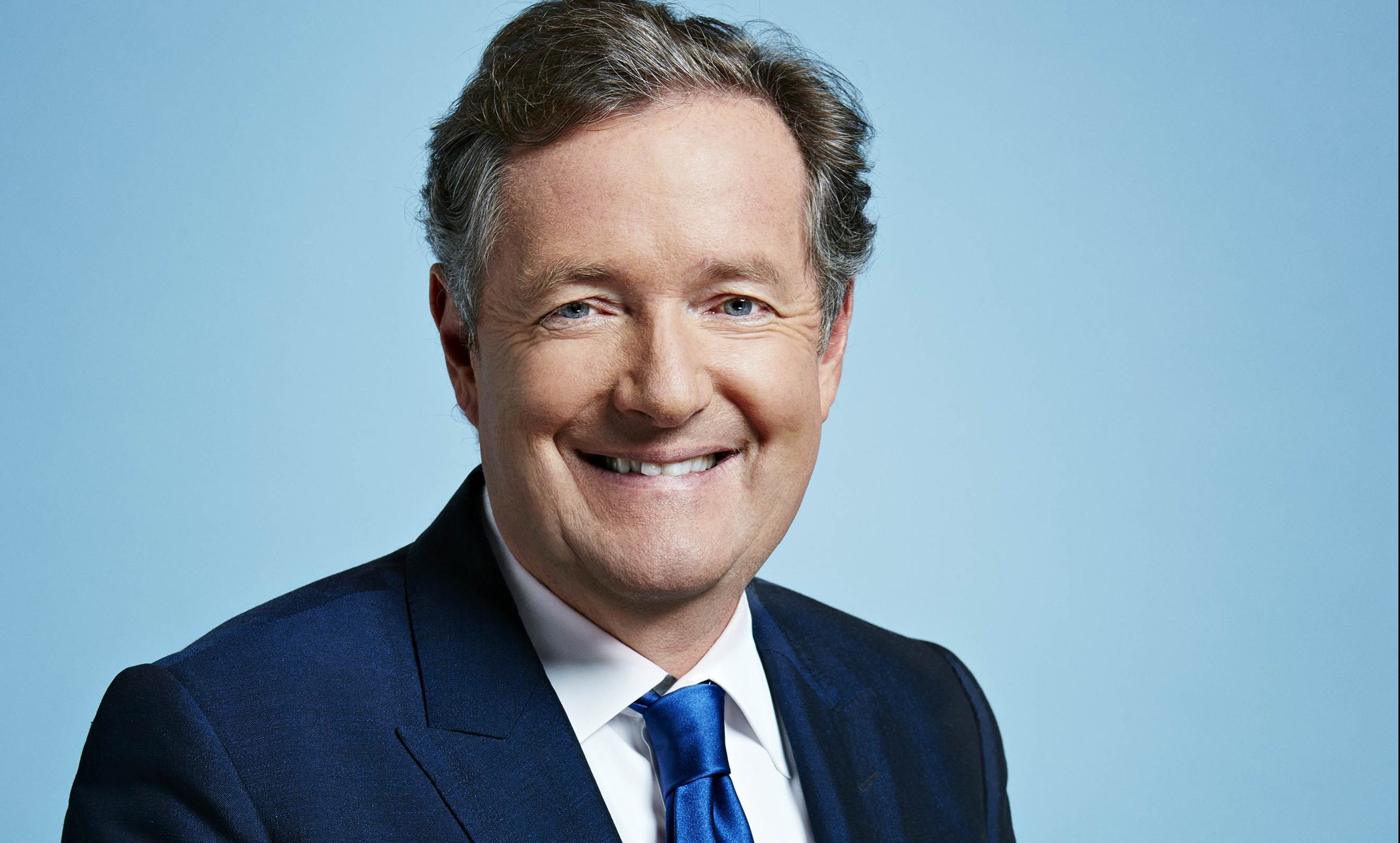 HOW do you like to start your mornings?
No, not the cereal or porridge, slice of toast or full fry-up dilemma.
If you tune in to your telly as you get ready for work or whatever the day ahead may hold, what are you looking for?
It used to be obvious, it seems. When it launched three years ago Good Morning Britain's ratings could be filed, frankly, in the "disastrous" category.
Now, though, they've soared by some 700,000 to more than a million. And while BBC Breakfast is still comfortably ahead and doing very nicely, thank you, the gap has narrowed.
It's no coincidence that the viewing surge – 17% in the past year – has come after Piers Morgan plonked himself down on the ITV sofa beside Susanna Reid.
It will come as a surprise to absolutely no one that the man himself has some thoughts on the matter.
"Susanna is very bright, very opinionated, far more so off-air than she is on-air," says Piers, who is back this week with a new run of his Killer Women series.
"I'm always trying to goad her opinions on-screen but she's very professional about not wanting to be seen to be partial. I see no such barriers.
"I'm there to give my opinions which I do loudly and publicly, even if the social media mob decides my opinion isn't theirs.
"I try to be a free spirit and get debates going and I think we make a good combination.
"You have a clear choice. You can either be bored to tears by watching the BBC or be thoroughly entertained by watching us.
"To me, that's not a difficult choice, but some people still seem to be struggling with it."
Guests on GMB are assured of facing a combative interviewing style sure to ruffle feathers.
Even Susanna told us that while she "adores" the former News of The World and Daily Mirror editor in many ways, "at other times I want to kill him".
She's even admitted to crying at home. And a mum was left tearful on the show after being branded "the worst kind of parent".
Others haven't even made it as far as the sofa, including Ewan McGregor, who pulled out of a scheduled appearance in protest at Morgan's comments about global women's marches.
"I've met Ewan McGregor a few times and he was perfectly pleasant to me.
"If he wants to make himself Mr Popular because he disagrees with something I wrote about a women's march where Madonna says she wants to blow up the White House…
"Look, if he wants to be that puerile and point-scoring by pretending he's outraged, good luck to him.
"I think it's pathetic, frankly, that he couldn't come on the sofa and debate.
"If he had a problem, come and say it to my face. I find that kind of cowardly, snivelling behaviour by some celebrities toe-curling."
Charlotte Church and Lily Allen are just a couple of others to find Morgan missiles fired their way in the past few weeks.
He contends – gleefully it has to be said – that while he doesn't necessarily start the feuds, as a naturally argumentative person, he's more than happy to wade in.
One of his rawest moments, however, came as he handled GMB's coverage of the Manchester bombing atrocity last month.
Having twice interviewed Charlotte Campbell, mum of then-missing 15-year-old Olivia, he had to read out her heartbreaking confirmation the following day that her daughter had died.
"It was very tough," admits Piers, himself a dad-of-four. "You can't imagine anything worse.
"Susanna and I have seven kids between us, and every parent has had a moment where you lose sight of a child and there's a terrible sense of anguish you feel.
"To have that feeling when you know someone has blown up a lot of people in a suicide attack as they come out of a pop concert is unbelievably heinous.
"You can't even imagine what that poor woman was going through.
"As the hours went by, logic started to dictate that her girl was probably dead. To have it confirmed was utterly heartbreaking.
"It was hard to keep composure. Susanna got very emotional about it, perfectly understandably.
"We both felt very moved and aware that we wanted to go home and hug our own kids."
The second series of Killer Women With Piers Morgan once more sees the presenter go behind bars to meet some of America's most notorious female murderers.
He says there's a fascination with meeting women who've taken a life, as most killers are male.
The five he encounters this time include a teenager who first found her 15 minutes of fame through being unable to stop hiccupping and then infamy for her part in a brutal murder of an innocent young man.
Then there's the woman who still protests her innocence of the murder of her husband and Piers wonders whether she might just be the best liar he's ever encountered.
"One of the woman is the most psychopathic person I've ever met and the detective said she's the most dangerous person he'd ever come across.
"I knew what he meant. She had a chilling way about her which bordered on evil. In some instances you did feel you were in the presence of very dangerous people.
"You've got to be careful when you go into those rooms because they have so little to lose."
With a journalistic career that has thrived – and dived – on both sides of the Atlantic, the presenter has met and made friends or enemies of just about everyone.
High up the list of the former is long-time pal, and now US President, Donald Trump.
So, how does he rate the first few months in the White House?
"I think they've been better than most people feared and not as bad as those who hate him blindly for everything he says and does.
"He's not been a monster and nor has he been the successful, transformative President his supporters may have hoped for.
"He had the worst week of his Presidency with all the fuss over the fired FBI director when I thought he made a series of ridiculous mistakes.
"And then he had a very successful foreign tour.
"He showed he had a lot of skills that are very effective. He has weaknesses he needs to work on and he needs better people around him. I'd give him seven out of 10."
The leader of the free world is, says Piers, a funny character away from the cameras who can weigh up people very quickly.
So, is the Marmite Mr Morgan a different character away from the public eye?
"Not particularly," he admits with disarming charm. "I'm afraid that what you see is what you get."
Does that mean that wife Celia occasionally tells him he's gone too far in his opinionated ways?
"It'd be easier to tell you of the times I've gone home and she hasn't said that," he sighs.
Killer Women With Piers Morgan, ITV, Thur, 9pm.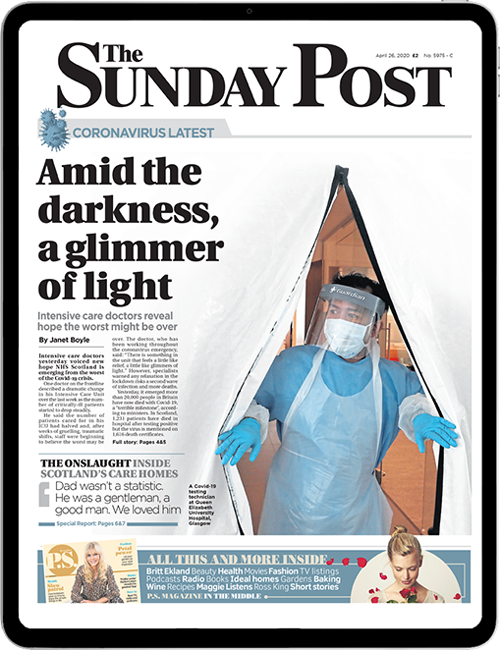 Enjoy the convenience of having The Sunday Post delivered as a digital ePaper straight to your smartphone, tablet or computer.
Subscribe for only £5.49 a month and enjoy all the benefits of the printed paper as a digital replica.
Subscribe