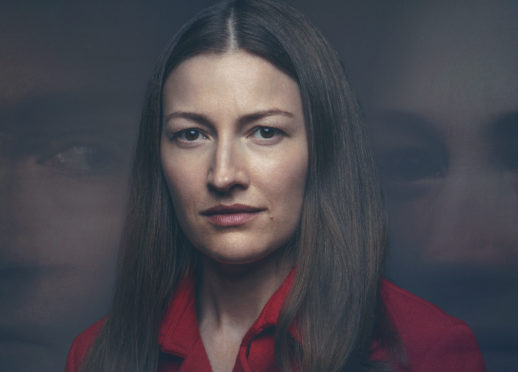 She has done family-friendly in Brave and Lassie, Goodbye Christopher Robin and Harry Potter.
Then there have been her acclaimed turns in much-lauded No Country For Old Men and the award-laden US TV series Boardwalk Empire.
But now Kelly Macdonald has returned to her home city of Glasgow, shunning light for shade in new BBC drama, The Victim.
And speaking to P.S. on the set of the four-parter due to be screened next week, Kelly, 43, admits it has taken her in a whole new direction.
She plays Anna, mum of a nine-year-old who was murdered 15 years ago by another boy, aged just 13. After years of campaigning to be told of the killer's new identity, she's accused of revealing his name online.
"For me it's the character that has to appeal – and Anna appealed because she was almost unappealing," says Kelly, who's joined by John Hannah playing a detective investigating the case.
"She seemed very human and it's a very tragic story. There's a lot of drama there and she doesn't behave impeccably.
"She's not a goody two-shoes which I sometimes do get cast as.
"So that felt like something I wanted to do."
Ask why she's often pigeonholed as Mrs Nice and Kelly is at a loss.
"I think there's something in the Scottish accent that is trustworthy," she mulls.
"That's a big thing. Other than that, you'd have to ask directors why they cast me in those roles."
James Harkness plays hard-working Greenock family man Craig who becomes the victim of a vicious attack after being named as the notorious child murderer.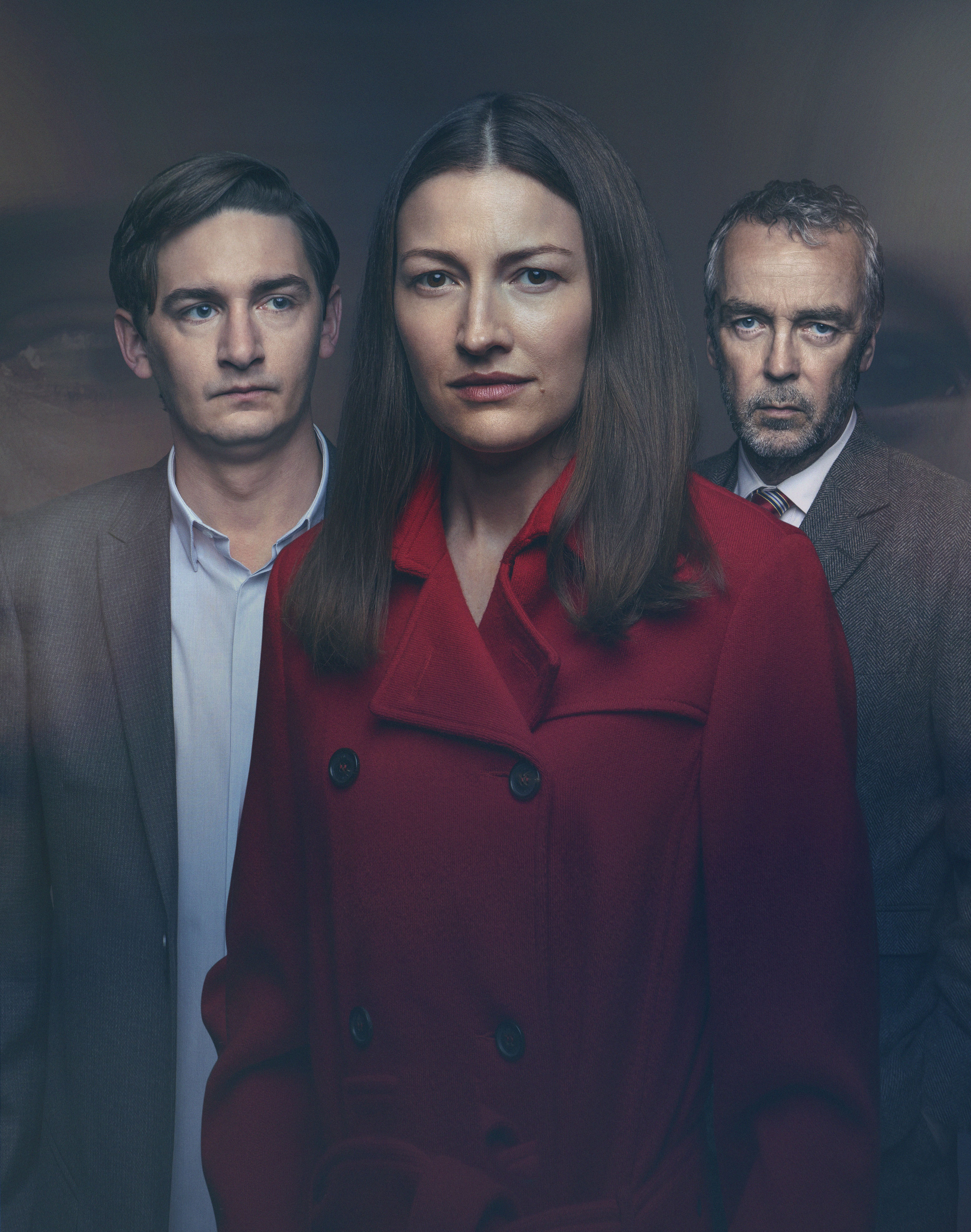 But is he really the twisted killer he's suspected of being, or an innocent victim of mistaken identity?
"It's thrilling and a bit of a whodunit," explains Kelly, settling back in a rare break during the tight filming schedule.
"Life is not black and white. It's full of these grey areas.
"It's about these two characters, Anna and Craig, and you can sympathise with both of them but Anna behaves in ways that I find hard to sympathise with."
Not being the most obviously nice character is a change of pace Kelly relished.
And going to the dark side was something she was more than happy about.
"That's the appeal as well," she confides.
"It's my job so you want to be able to play dramatic roles and this is certainly that.
"This is the darkest role I've had by a long way. The Child In Time was another BBC thing that I did last year and that again was about a grieving couple, but this is a bit darker.
"I need to do some comedy after this – something light would be medicine for me."
Like the plot of a Hollywood movie, Kelly was a teenager working as a barmaid in Glasgow when she spotted a leaflet about open auditions for Trainspotting.
Director Danny Boyle says he knew from the moment she walked in he'd found rebellious schoolgirl Diane.
It rocketed her to stardom, setting her on her way to working alongside the biggest names and being feted by directors such as Robert Altman and Martin Scorcese.
She says it didn't take much to woo her to take the lead in The Victim, just an invite to meet the producer and director and a read-through of the first couple of episodes.
"We met for a coffee and they talked me through the rest of it.
"They were still working on the other scripts and didn't want to give me them until they were happy with them.
"It all happened quite quickly. After the meeting, it felt like I was right in."
Kelly's working life has taken her all over the world recently, from Australian-set Dirt Music to last year's indie film Puzzle, which was shot in Connecticut and New York.
And the Big Apple was her home for the four years she worked on HBO's Boardwalk Empire where she played Margaret, partner of star Steve Buscemi's crime boss Nucky Thompson.
So filming The Victim just minutes from her home – she's back living here – was also an appeal.
"Getting to film in Glasgow was a big part of it as well – although I've been working so much I could be anywhere!" she giggles.
"So that ended up being a moot point. I might as well be in Australia. But certainly getting back to my home city was an attraction."
While The Victim is set in Edinburgh and Greenock, the production base was a sprawling former Scottish Water complex in Possilpark in the north of Glasgow.
Former offices and warehouses were converted into sets, including a full-sized courtroom for the critical legal scenes. "I lived in New York for a long time and I've filmed in the Possils of the boroughs," she says.
"It's not glamorous – you're always in a car park!"
While things could hardly be going better for Kelly professionally, she has had to face up to the breakdown of her relationship to rock star husband Dougie Payne.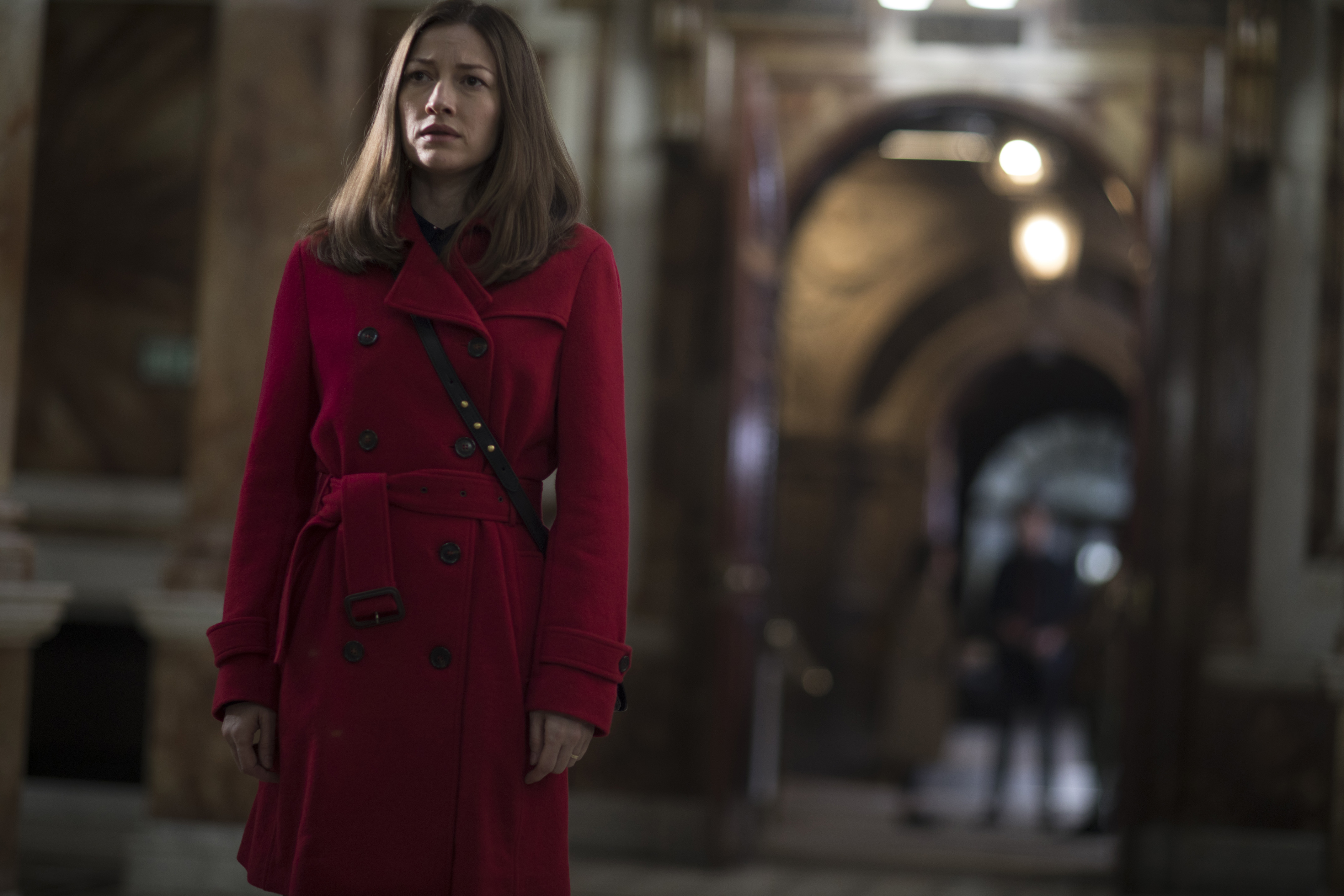 She wed the Travis bass guitarist in 2003 and they have two children, Freddie, 10, and Theo, five, but split in 2017.
Kelly insists that, although The Victim has echoes of real-life cases, it is very much a work of fiction. And she didn't speak to anyone who has experienced such things.
"If I have to ride a horse or something I'll have to practice, but I'm able, as an actor, to go places in my head."
While she may not fully sympathise with Anna, she appreciates the angst she's gone through.
"Her struggle is that she is a grieving mum and she can't get past the fact that this person had to serve so little time and then gets to go on with their life," she explains.
"It makes her into a crazed person.
"She teeters on real mental illness."
But while she says she's tired after a draining scene the day before we speak, Kelly is adamant she doesn't take work home to Freddie and Theo.
"I don't carry it – that would be crazy. It feels crazy enough when you're able to pretend something so much that you can emote.
"So when I go home, if I was keeping it with me, then I should be locked up."
The Victim will be stripped across four nights and Kelly reckons viewers will change their minds and sympathies along the way.
"I hope that, as you're watching, your loyalties will shift as the story takes you to different places.
"I think sometimes your sympathies will be with Anna and then she behaves badly.
"She is stubbornly on her path and doesn't see how that's affecting everybody else. She just has that one goal in mind."
While working in Glasgow was a welcome change, it's very much a case of going where the work is for the in-demand Scot.
"I just hope to do good work, I don't care where it is," she says as she's called back to the set.
---
The Victim, BBC1, 9pm, April 8-11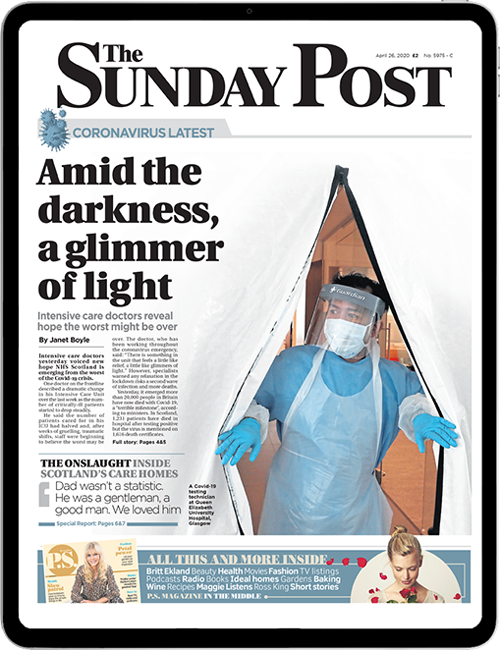 Enjoy the convenience of having The Sunday Post delivered as a digital ePaper straight to your smartphone, tablet or computer.
Subscribe for only £5.49 a month and enjoy all the benefits of the printed paper as a digital replica.
Subscribe