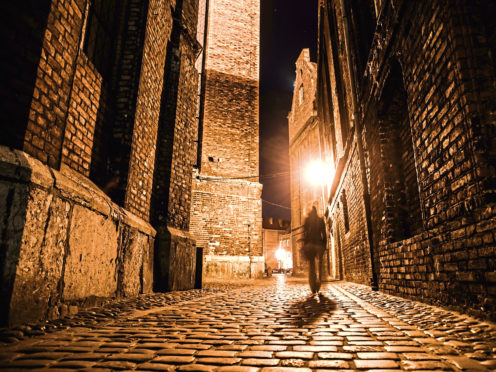 Jack the Ripper was never caught – or was he?
In his previous book, college lecturer and Ripper expert Euan Macpherson argued persuasively that Jack was a chap called William Bury, who fled to Dundee after committing the crimes that terrorised London's East End.
There, he killed his wife in a similar fashion and was hanged.
Now, in a new novel, he's expanding upon Jack's Scottish links by suggesting he might actually have been Mr Hyde, the twisted alter ego of Dr Jekyll as created by Edinburgh's Robert Louis Stevenson.
"I'm superimposing Dr Jekyll on Jack the Ripper and staying as close as possible to Stevenson's original, I think the two of them fit together very well," says Euan.
"And that's maybe no surprise because people actually think this is what Jack the Ripper was, a West End toff running wild in the East End."
Euan believes Stevenson was partly responsible for creating this standard image of Jack, and the subsequent "Rippermania", as the stage version of his gothic horror was playing at the Lyceum while the Ripper stalked the gas-lit streets of Whitechapel.
"The dates match up and when you start looking at who the traditional main suspects are, it's always West End toffs – not an unemployed guy or brothel keeper.
"It's all toffs leading a double life in the East End and that's Jekyll and Hyde, the whole toff-turned-killer thing.
"But if you're going to be serious about looking for Jack the Ripper, you look at the murders and the way he committed them.
"Bear in mind there were no forensics in 1888 so what we have is an MO that was developed in the 1970s, 80 years after the events.
"There was no blood spatter at the crime scenes and the murdered women were never heard to scream – they were murdered in the street so they'd be scared – so strangulation is thought to be the cause of death.
"That means when he's mutilating them, they're already dead which explains the lack of noise and blood spatter.
"If you're going to say it was one of the usual suspects like the Duke of Clarence or Sir William Gull, a surgeon to Queen Victoria, give me an example where they've done this.
"It makes a good story but was either a personality likely to commit these crimes? Show me the evidence.
"Now with William Bury, he committed a very similar crime in Dundee and was in the East End of London at the right time.
"I think the reason he was overlooked as a suspect was because people were already obsessed with the idea it had to be some sort of Dr Jekyll character so they weren't looking outside the West End for their suspects.
"I came across Bury when I was first living in Dundee, and I heard this story that Jack the Ripper was hanged there.
"I didn't actually believe it but I was walking past the site of an old tailors called Menzies in Princess Street and the guy I was with said, 'That's where the murder was.'
"Bury strangled his wife and stabbed her before mutilating her abdomen, then went to the police and confessed to the killing.
"He even said he was afraid of being accused of being Jack the Ripper but they didn't believe him.
"Later on, I looked at the story and it was all there in the newspapers, someone had even written 'Jack Ripper is at the back of this door' and 'Jack Ripper is in this seller' where he lived.
"Bury had been living in the Birmingham area, selling lead pencils in the street, and in the autumn of 1887 he went to London.
"We know he's there by Easter Monday because he marries a prostitute Ellen Elliot and works as a sawdust merchant, selling to butcher's shops and pubs. The murders begin in August and cease in November, just before he leaves for Dundee."
The toff-turned-serial-killer idea is reinforced by the conspiracy theories involving the royals and the Freemasons to convince people that Jack was a member of high society being protected by dark forces.
"Yes! And then you have two Sherlock Holmes films in which he finds out who the Ripper was.
"In the first one, A Study In Terror, it's very much a Jekyll and Hyde-type story as it's an eminent member of society and Holmes keeps his identity secret to protect the respectable family, while in the second one, Murder By Decree, it's the Freemasons keeping it all secret."
City Of The Dreadful Night by Euan Macpherson, published by Menzies And Wood, is available now.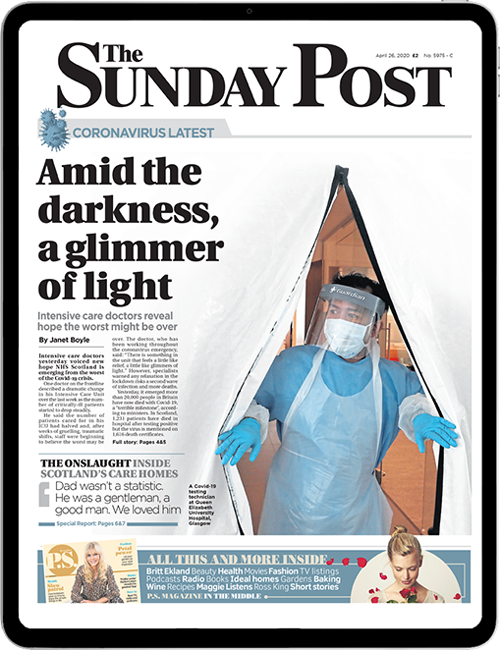 Enjoy the convenience of having The Sunday Post delivered as a digital ePaper straight to your smartphone, tablet or computer.
Subscribe for only £5.49 a month and enjoy all the benefits of the printed paper as a digital replica.
Subscribe