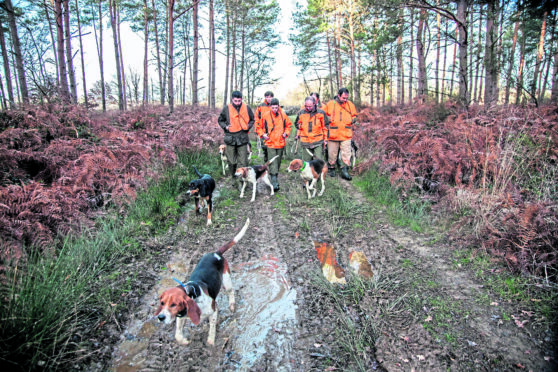 If you want to start a passionate argument in France, forget politics or religion – just ask someone what they think about hunting.
Killing animals is not just immensely popular in the country – more than a million people have a license to do it – but a subject that inflames passions.
This is not just because of objections around cruelty to animals but danger to other humans.
Jacques Durand is now 62, and has seen attitudes change, mainly among young urban types who visit the countryside at weekends, or during holidays.
"They're not real country people, so they have no idea how important hunting is to killing vermin, and generally keeping animal numbers under control," he said.
"It also provides excellent food and maintains a link with the history of our country which goes back centuries."
Acknowledging some 3,325 hunting accidents in France since 2000, resulting in 421 deaths, Durand suggested such figures were "pretty reasonable" during regional hunting seasons that can start as early as August and not finish until the following spring.
"We're the only country in Europe which allows hunters to go out shooting every day of the season, and this should be allowed to continue," said Durand, who has been hunting in the foothills of the Pyrenees, around the town of Limoux, since he was 16. He explained: "The vast majority of hunters are extremely careful and conscientious and would never get involved in any silly accidents. Despite this, there are plenty who want us to disappear.
"A lot of it is political – the left accuses us of being tough nationalists who like to shoot things for the sake of it."
It is certainly true that the far-right, including Marine Le Pen's National Rally party, are firm backers of the pro-hunt lobby. She insists that hunting in France is "an ancestral tradition which must be maintained".
There are no class issues attached to hunting in France, which in Britain has always been associated with the ruling elite. The nobility, including the royal family, were hunters, but after the 1789 Revolution, enfranchised citizens continued to hunt, while reflecting their belief in "liberty, egality and fraternity".
Aristocrats lost their right to roam in La France Profonde – the "deep" romantic France of beautiful forests and fields that most French still feel attached to – and republican Chasseurs took over.
Hunters today tend to be working-class country folk who have saved up for a shotgun, and hunt licences which can cost the equivalent of less than £20 for three days, or £200 for a year.
They are often accused of being macho – official figures suggest that more than 90% are male – and having little interest in animal welfare.
Newly founded anti-hunt groups include ROC, the Anti-Hunting Rally, and SAF – Save Forest Animals – which leads sabotage rallies and other protests. The AVA Animal Rights group said its aim was "to get rid of the hunters and to protect animals as much as possible – people have had enough".
In the face of such opposition, Willy Schraen, the head of France's National Federation of Hunters, has certainly not tried to soften the hunters' image.
He usually becomes aggressive when questioned about regular fatalities, which in recent years have included innocent people being accidently shot dead through their garden hedges, or by stray bullets bouncing off wild boars.
Questioned about the fears people have of being killed during a walk in the countryside, Schraen said: "They should just do it at home. They won't have any problem there.
"You can always be hit by a stray bullet, but don't worry – you have a much better chance of being killed in France by a murderer than by a hunter."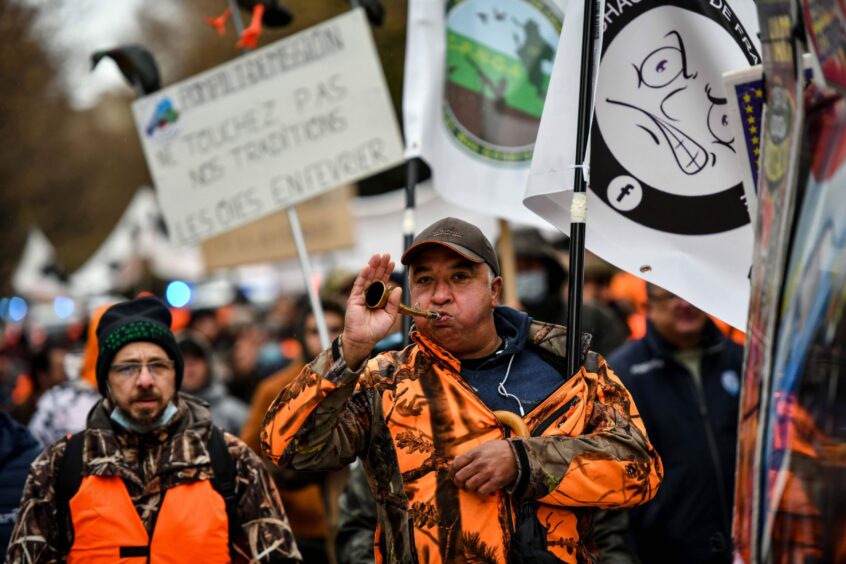 Expressing even more hardened cynicism, Schraen suggested that "walkers should wear high-vis jackets".
Schraen's organisation attributes deaths to "a failure to comply with basic safety rules" during hunt seasons.
Deer and wild boar are typical targets, and they need a very powerful rifle round to kill them, rather than a weaker blast from a shotgun with a far shorter range.
The Greens and the far-left remain the greatest opponents of the hunt, and want to see strict controls brought in.
An Ipsos poll just before this year's presidential election showed 61% of French people supporting a ban throughout the weekends, and during the school holidays.
Jean-Luc Melenchon, a very popular MP and leader of the France Unbowed party, said the "abominable catastrophe" of recent deaths supported such bans "because that's when there's the greatest risk".
A technical backer of the hunters is head of state Emmanuel Macron, who has revived the presidential hunt at Chambord, in the Loire Valley.
The walled estate there contains a rapidly declining population of some 800 deer and 1,500 wild boar.
Macron does not hunt, but the wily politician knows that winning over the vast rural vote in France is crucial to any electoral success.
Beyond inviting members of the Hunt Federation to blast away at Chambord, Macron has halved the cost of a yearly hunting licence to €224 Euros (£190).
Macron has described hunters as "a great asset for biodiversity" and has projected himself as "the president who develops hunting", telling hunters: "You can always count on me".
His government has also brought in tighter regulations that have angered hunters too, however.
Bird hunting with nets, cages or glue is no longer allowed, for example, in line with EU guidelines.
"If it turns out we need to tighten the rules further, we will do so," said an Elysee Palace spokesman.
Ever the technocrat, Macron was even behind the creation of a new app that will indicate areas where hunts are taking place.
This may bring the numbers of dead and wounded animals down, but it is unlikely to appease an increasingly angry lobby who think that France should move on from its ancient attachment to blood sports.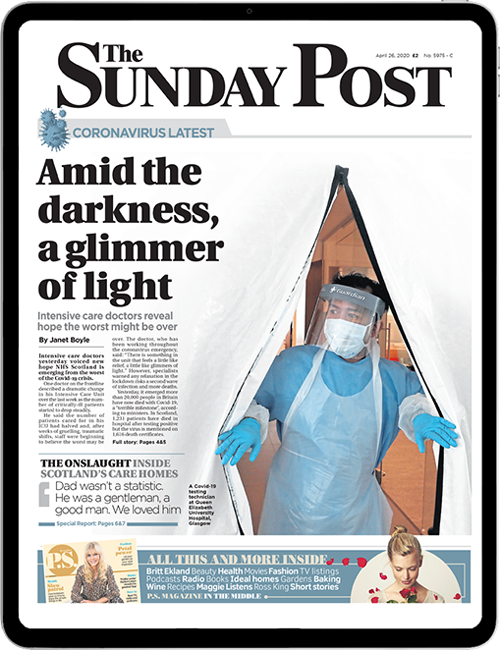 Enjoy the convenience of having The Sunday Post delivered as a digital ePaper straight to your smartphone, tablet or computer.
Subscribe for only £5.49 a month and enjoy all the benefits of the printed paper as a digital replica.
Subscribe