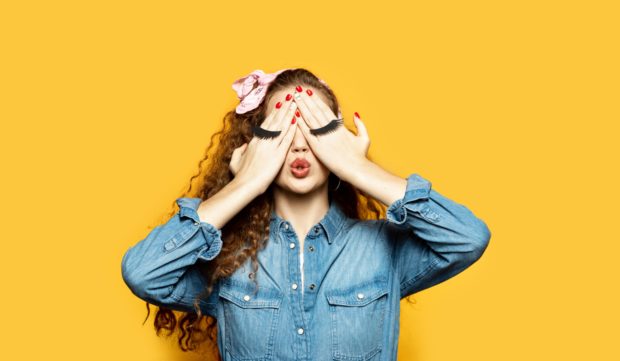 "We all get tired sometimes, stop complaining and push on with life.'"
This is the kind of advice routinely aimed at those suffering from fatigue.Although the words might vary, the message is the same: ignore your body, push through, and you'll feel better. It's one thing when it comes from well-intentioned family members – although it hurts, it's generally easier to dismiss – but it's another when the medical professionals we trust to know what they're talking about use the same words.
If you suffer from fatigue and you've spoken to conventional medicine professionals, you've likely been encouraged to push through, and to see your body's communications as flawed on some level; ultimately, you've been given the message that you need to stop feeling sorry for yourself and just get on with it. However, this is literally the opposite of what you should be doing.
What you need to do is heal yourself better. You need to address the underlying physical and psycho-emotional issues; you need to calm your nervous system.
If we've spent a lifetime learning to ignore our body, then learning to slow down, listen to it, and decipher its communications will, of course, take time.
Your energy levels tell you that you need to rest and do less; your mind is stressing about the work assignment that's a week overdue; your inner child is feeling frustrated and wants to have a blow out and go party with your friends; the rational part of you says to take it one step at a time; and your anxiety pattern tells you it's all hopeless anyway. It's no wonder you feel confused!
So the first step in learning to listen to your body means doing just that – listening. Not getting angry with your body, not pushing it, not trying to coax it into doing a bit more. No – truly, honestly listening. When you do that, how does your body actually feel?
While helping patients better listen to their body, my friend and colleague Anna Duschinsky noticed that all tiredness is not the same. Indeed, she identified four different types of tiredness, each with its own causes and with different strategies effective in helping resolve it. This model, which we've come to call the "four types of tiredness," is both incredibly simple and immensely helpful.
Type 1: Mental tiredness
This is when the mind is overtired
Signs and causes
Mental tiredness can be struggling to find words, brain fog, mental confusion, or a sense that our mind is overstimulated and unable to settle. It is often caused by an anxiety pattern pushing our mind into overdrive, and it can also be a product of too much mental effort for our current energy levels.
How to help It
The best resolution is to allow your mind to rest by reducing stimulation. Different things will work for different people here – you might find that anything from watching mindless TV shows to listening to podcasts acts as a helpful distraction and allows your mind to settle; or you may find you need to reduce your exposure to noise and light and let your brain have rest.
Type 2: Emotional tiredness
This is when you feel emotionally drained
Signs and causes
Signs of emotional tiredness are being emotionally sensitive or reactive and feeling at our limit emotionally. We'll often overreact to small things and lack resourcefulness – as if we don't have the emotional capacity to take on anything else. Emotional tiredness is often the result of a helper pattern running to excess.
How to help It
Taking some time away from the source of our emotional overwhelm is likely important. This may involve setting firmer boundaries with other people; taking uninterrupted time alone; and allowing ourselves to feel into and connect to ourselves emotionally. Ultimately, avoiding our emotions is rarely an effective strategy. To process and digest our emotions, we need to open to and feel them.
Type 3: Physical Tiredness
This is when our physical body is overtired
Signs and causes
Signs of physical tiredness are aching muscles and physical weakness – the feeling that all you want to do is rest. Physical tiredness (beyond the ongoing tiredness of your current condition) is the result of doing too much, not listening to your body, and not taking rest. Put another way, it's when your achiever pattern has been out of control.
How to help It
The key is listening to your body and working with your 'baseline,' as we're about to explore. This can sometimes require periods of deep physical rest and working to build up your energy reserves, so you don't run out of energy so quickly when you're active.
Type 4: Environmental tiredness
Environmental tiredness is when you become tired and drained by a lack of variety in your physical environment. Monotony and repetitiveness of environment can be draining.
Signs and causes
Signs of environmental tiredness can be less obvious than the other three types of tiredness. They can include a sense of flatness and apathy, feeling drained by small things, and a sense of despondency and hopelessness. In fatigue, the usual cause of environmental tiredness is being limited in energy, and therefore spending increasing amounts of time in the same small space.
How to help It
If we have the physical energy to do so, changing our environment can have a significant impact on alleviating environmental tiredness. I
f we can't change the location of our physical environment, changing things within the environment can also be helpful – for example, moving furniture around, redecorating a room we've been in for a long time, or something as simple as lighting a scented candle.
Another simple tip is avoiding spending the whole day lying in bed – so if you're housebound or partially bedbound, relocating to the sofa, even for some of the day, can help give you a lift.
It's important to bear in mind that with each of these types of tiredness, when our overall energy is low we'll reach our limits on them more quickly. For example, something like paying some of our bills online, which with a normal level of energy would be a breeze, can quickly lead to mental tiredness if our energy is reduced.
However, one of the very helpful things this model does is enable us to address what we actually need. For example, treating all types of tiredness in the same way, such as with increased physical rest, may not be all that effective. After all, if we have emotional tiredness, spending more hours in bed is not going to replace our need for better boundaries.
This is an abridged extract from Decode Your Fatigue: A Clinically Proven 12-Step Plan To Increase Your Energy, Heal Your Body And Transform Your Life by Alex Howard, £14.99, Hay House
Alex Howard is founder and CEO of The Optimum Health Clinic, one of the world's leading integrative medicine clinics specialising in fatigue and related conditions. For more, visit theoptimumhealthclinic.com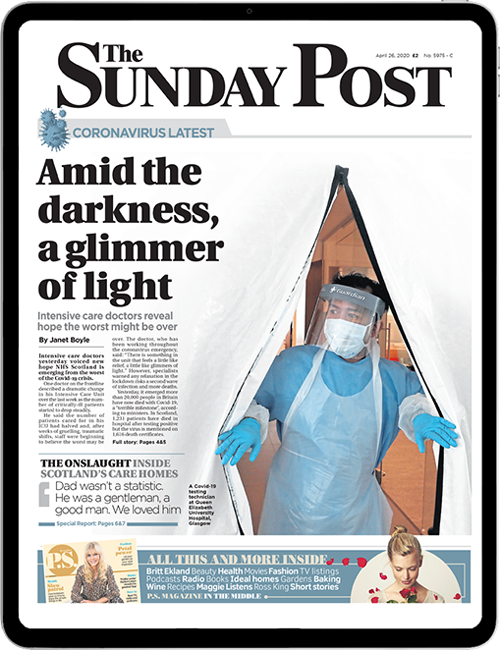 Enjoy the convenience of having The Sunday Post delivered as a digital ePaper straight to your smartphone, tablet or computer.
Subscribe for only £5.49 a month and enjoy all the benefits of the printed paper as a digital replica.
Subscribe