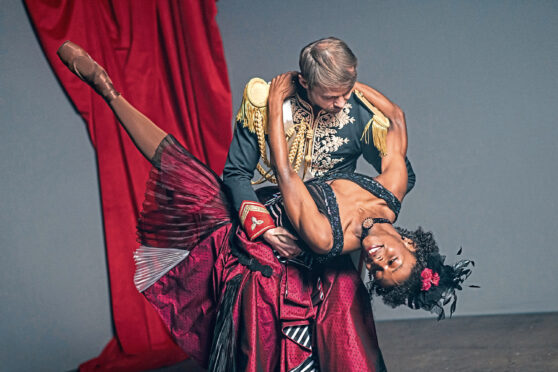 In recent years, the role of an intimacy coach on the set of film and television productions has become an essential part of the process, ensuring the comfort and safety of actors is uppermost.
Now, as Scottish Ballet prepares to produce Sir Kenneth MacMillan's The Scandal At Mayerling for the first time in the UK outside of London, the company has hired intimacy coaches for their dancers. It believes it is the first ballet organisation in the world to do so.
The workshops included intimacy coaching and boundary setting, and one of the dancers, Rishan Benjamin, believes it isn't before time.
"It was definitely needed," she said. "People might assume dancers have been coached or prepared for these types of ballets but that's not the case. When it comes to something so intimate and controversial, especially the subjects of rape and sexual assault, it should be touched upon so the dancers can be more enlightened and prepared.
"If you haven't necessarily experienced these things or if you don't feel comfortable being involved with them, it's not just something you jump in and interpret.
"Having the coaches come in was a great thing for the dancers. It's an intimate ballet and there is a lot of touching, a lot of uncomfortable scenes. We were coached on that, to take things slow, to talk through certain things we weren't comfortable with. It's great that these people can come in and make us more self-aware of ourselves and the people around us, checking in and making sure we're OK with everything going on.
"It was a great experience to have and it definitely should be used more often. Setting boundaries was the huge thing – setting our own boundaries. I didn't realise I had so many."
Dunfermline-born MacMillan's iconic ballet was created in 1978 and is based on shocking events from 1889, focusing on the Crown Prince Rudolf of Austria, who enjoyed the privileges of a royal lifestyle. He also indulged excessively in mistresses, alcohol and drugs, and as his mental health deteriorated, he developed a morbid fascination with death, which eventually led to the apparent murder-suicide of him and teenage mistress Mary Vetsera.
As well as collaborating with fight and intimacy direction company Re-Annie, the company is also working with charity SAMH (Scottish Association for Mental Health) to ensure the messaging is appropriate, since the ballet deals with issues of mental illness, sexual violence, addiction and suicide.
The original production was hailed for both its epic grandiosity and its choreography, and Benjamin, who plays one of Rudolf's mistresses, Mitzi, says MacMillan's attention to detail is telling.
"Not to be disrespectful to other choreographers, but when watching his ballets, it has more meaning," she continued. "You can tell he takes more time when choreographing, trying to make it as realistic as possible, the way the dancers move and interact. There is more feeling and depth."
Lady Deborah MacMillan, widow of Sir Kenneth, said: "Kenneth didn't set out to shock people but was acutely aware that in the ballet world of fairies and tutus, more realistic insights into human behaviour might prove difficult. It didn't stop him, and the fact that 30 years after his death his work is still selling tickets is testament to his work and audience response."
Benjamin, originally from London, joined Scottish Ballet in 2018 but feels the pandemic has stalled her progress.
"I do feel it has impacted my career in the sense of it stunting my progress, and I'm sure it's the same for other people," she admitted.
"We were very lucky to be able to keep our jobs and to keep dancing, to find ways to work around Covid and still get work out to the public, thanks to the way Scottish Ballet has been running the company."
---
A Scandal At Mayerling, Theatre Royal, Glasgow, Apr 13-16 Eden Court, Inverness, Apr 21-23 His Majesty's, Aberdeen, May 5-7 Festival Theatre, Edinburgh, May 25-28.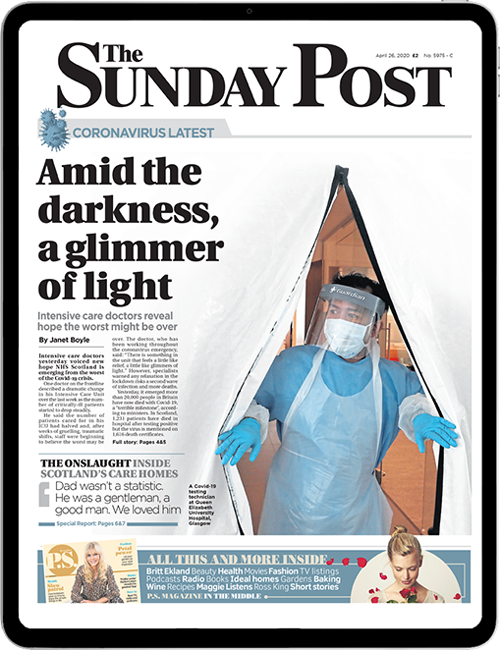 Enjoy the convenience of having The Sunday Post delivered as a digital ePaper straight to your smartphone, tablet or computer.
Subscribe for only £5.49 a month and enjoy all the benefits of the printed paper as a digital replica.
Subscribe