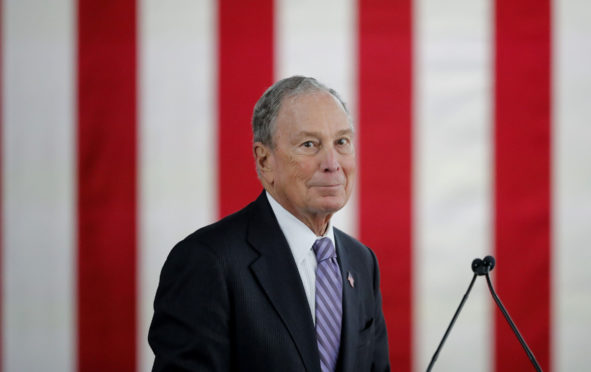 In two days' time, tens of millions of Americans will have the chance to cast their vote for the candidate they hope can unseat Donald Trump as president.
On the Democratic ballot paper for the first time will be media mogul Mike Bloomberg, who is the ninth-richest person in the world and has a $1 billion war chest to spend on defeating Trump.
Despite only entering the presidential race in November, Bloomberg is currently placed third by bookmakers to win the 2020 election, largely thanks to his huge advertising blitz.
But can someone really buy their way to the White House? According to political experts who have spoken to The Sunday Post, yes they can, though perhaps not Bloomberg after questionable performances in recent debates.
Jeffrey Orenstein, author of Saving American Democracy, said: "Far fewer people view debates than view TV campaign advertising and it is bound to have an effect.
"Campaign commercial saturation works. For example, the current senator from Florida, Rick Scott, spent his way into office in 2018 by spending millions of dollars on market-saturation TV ads."
Bloomberg, the 78-year-old former New York City mayor, has managed to leapfrog rivals who have been on the campaign trail for more than a year. He has spent more than $500 million on his campaign so far, including $10m for a 60-second TV advert during the Super Bowl.
He has also spent $124m on advertising in the 14 states that hold primaries in two days' time. Known as Super Tuesday, it's the day most Democrats vote for who they want to represent their political party in the presidential election.
Bookmakers put Bloomberg at 12-1 to win the presidential election, behind Trump and Bernie Sanders, despite faring badly in two TV debates. Dr Rebecca Gill, associate professor at the department of political science at Nevada University, Las Vegas, said: "Most candidates facing a devastatingly poor performance like Bloomberg's in Las Vegas would suffer the consequences in terms of dwindling fundraising.
"Of course, this feedback loop is not operable for Bloomberg, given he has unlimited access to capital regardless of his performance in the debates, or anywhere else.
"Bloomberg can survive if he wants to keep throwing money at this campaign. The question for Democrats is whether he should stay in the race.
"Moderate Democrats wish he would step aside and use his money to support a viable alternative to Sanders, perhaps Joe Biden."
Donald Trump spent $340m on his entire campaign in 2016, only $66m of it out of his own pocket.
David Birdsell, dean of Baruch College's Marxe School of Public and International Affairs in New York, said: "Donald Trump's smartest investment was in social media and online targeting.
"Digital tools allow for much more refinement in the match between message and audience, and those audience members themselves can amplify messages through likes, retweets and reposting at no cost to the campaign. Bloomberg's social media forays this far have yet to catch fire among the faithful in the same way that Trump's social messaging did in 2016 – and continues to this day.
"Money can also buy ground organisation, from talented precinct captains to turnout efforts. He has hired a terrific campaign staff and rewards them handsomely, a rarity in primary campaigns.
"If he can get better at social media, leverage the best ground operation that money can buy, and continue to saturate the airwaves, he'll have a chance."
Republicans wanting to compete with Bloomberg's spending have already raised £500m for this election.
Dr Gill said: "Trump is going to spend like crazy. Bloomberg has committed to spending his money to support the Democratic nominee in the general election even if it's not Bloomberg.
"This means the 2020 election will be an incredibly high-dollar affair."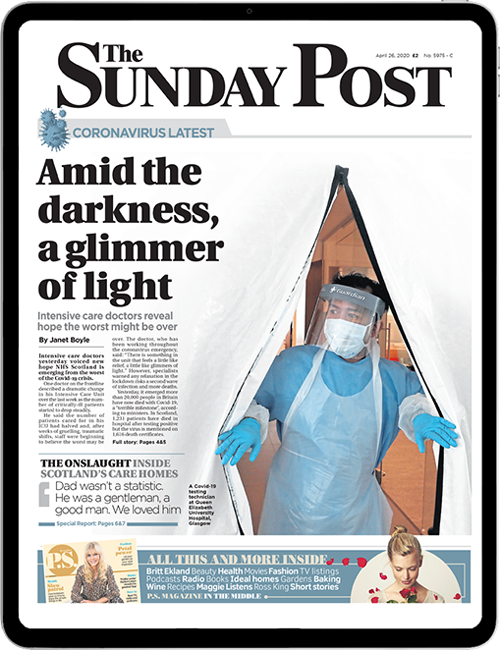 Enjoy the convenience of having The Sunday Post delivered as a digital ePaper straight to your smartphone, tablet or computer.
Subscribe for only £5.49 a month and enjoy all the benefits of the printed paper as a digital replica.
Subscribe