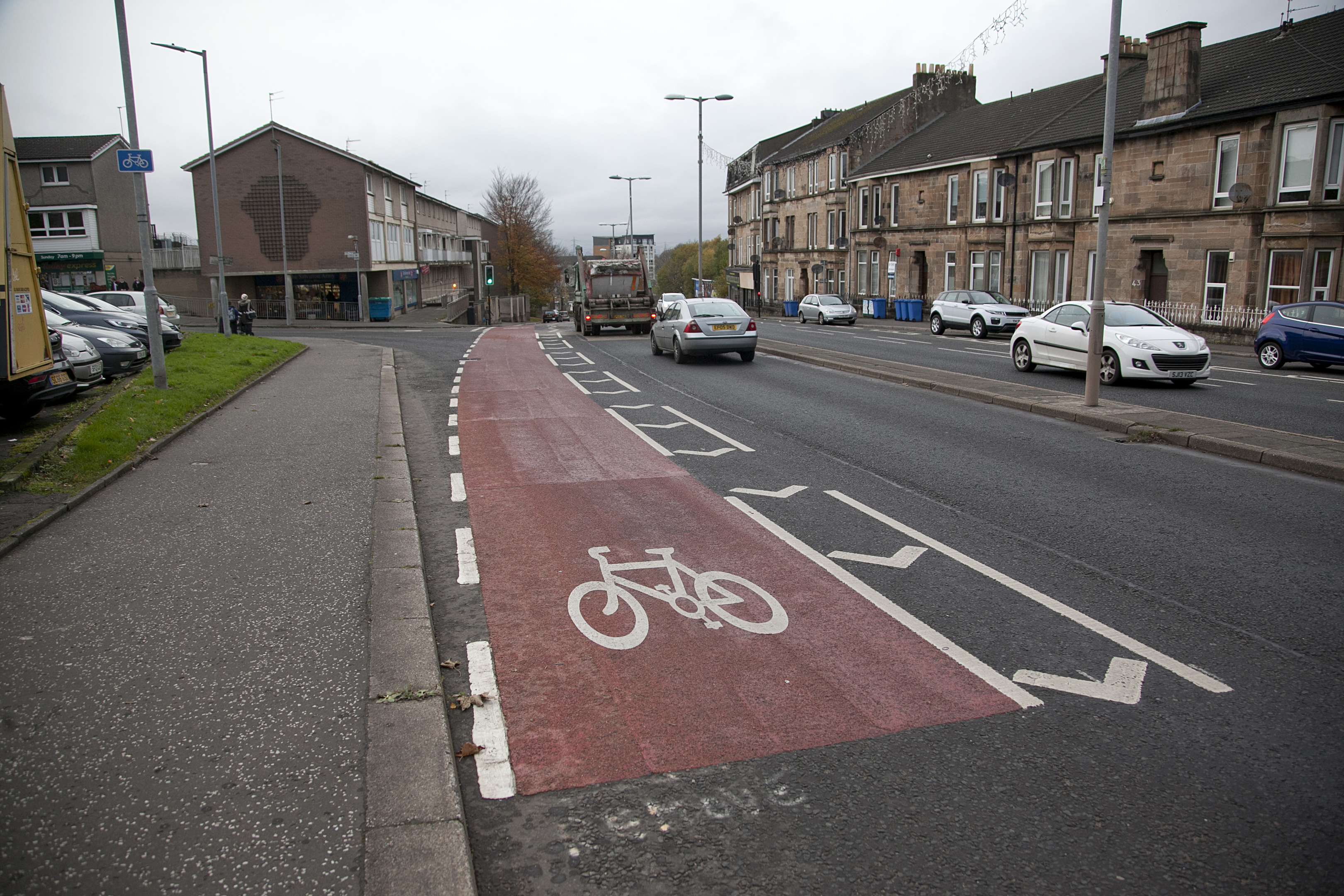 EXPERTS have urged the Government to spend as much cash on walkers and pedestrians as cyclists.
Research suggests more public cash is being spent on "fashionable" cycling routes at the expense of walking.
The findings have emerged as we reveal one council spent £325,000 on a cycle lane only a few hundred metres long.
The Medical Research Council report reveals just one in four daily journeys in Scotland are active with the vast majority involving walking.
But Glasgow University's Dr Jonathan Olsen, who led the study, said politicians have neglected the benefits of walking in favour of cycling.
He said: "While much attention has focused on promoting cycling, it accounted for only 4% of all active journeys, compared to walking which accounted for the remaining 96%.
"Walking is a familiar, convenient and free mode of transport and exercise, for which infrastructure is well established in most urban and some rural areas.
"Since it remains by far the most likely mode of active travel, it should be promoted as much as cycling."
The Scottish Government is increasing the cash spent on "active travel" every year from £40 million to £80 million but declined to give a breakdown of its spending on walking and cycling initiatives.
Among the publicised schemes are an £18 million commitment last year towards a National Cycle Network, while the charity Paths For All received £5 million from the Scottish Government in 2016.
Tam Fry, 80, chairman of the National Obesity Forum – who walks three miles a day before breakfast – said: "Transport Minister Humza Yousaf should get off his bike or his bus and put his weight behind walking. He should then practise what he's preaching: he'll feel healthier for it.
"Bikes have their place but can cost a lot of money which many people may not have. Everyone has feet, however, and they don't need storing – or oiling!"
The MRC report shows almost two-thirds of Scots still take a car to work – up 2% in 2016 – and fewer than 10% use a bus.
Cycling only amounts to around 1% of all journeys, although it showed a slight increase
Minister for Public Health and Sport Aileen Campbell said: "We have put in place record investment in walking and cycling, and will continue to do so for the life of this parliament.
"From next year we will double our active travel budget from £40 million to £80 million.
"This involves making our towns and cities safer and more pleasant spaces for cyclists and pedestrians and appointing an Active Nation Commissioner to ensure delivery of world class active travel infrastructure.
One cycle lane. A few hundred metres. £325k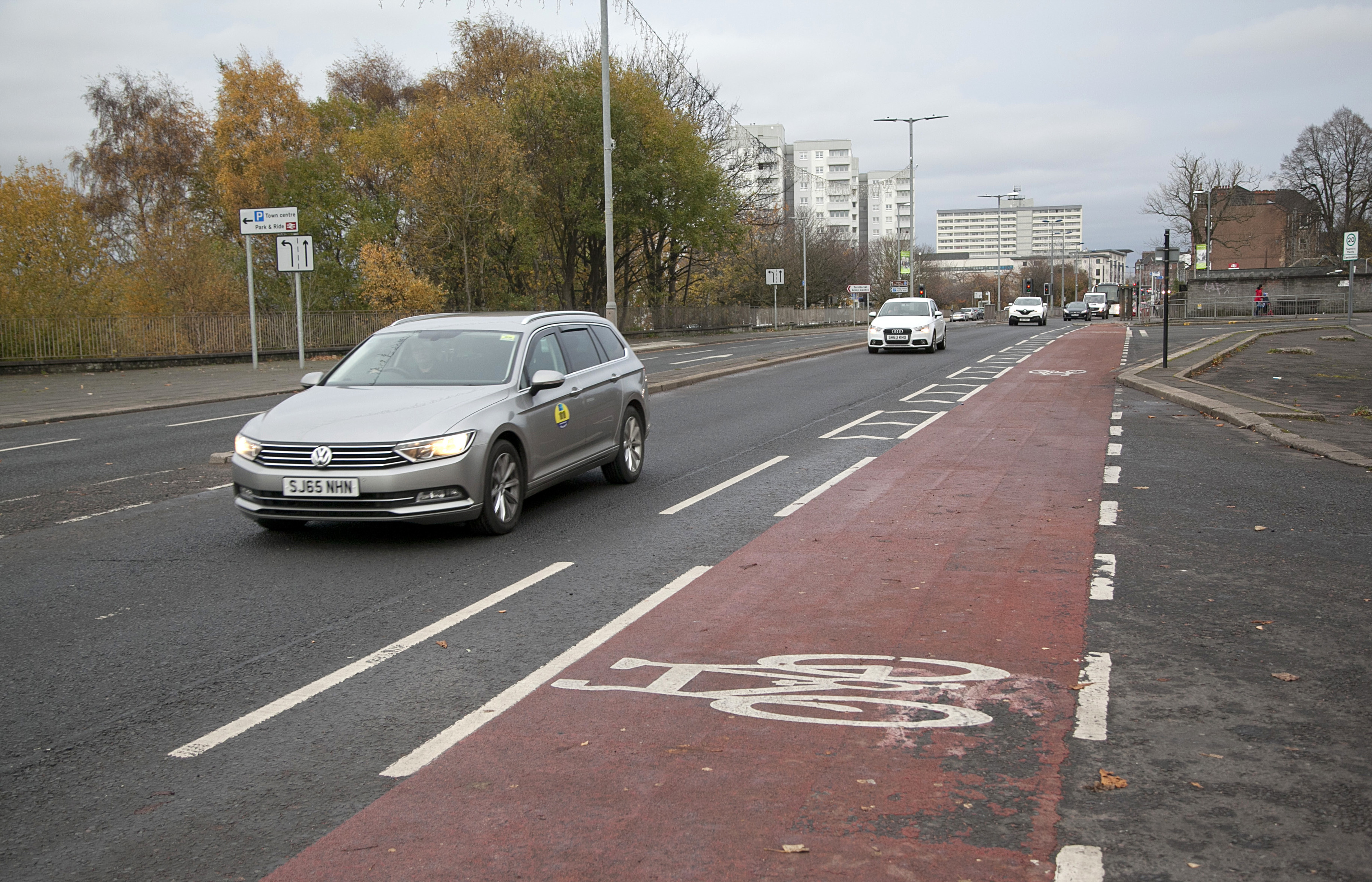 South Lanarkshire Council built a cycle lane so wide drivers thought it was for cars. But motorists kept getting stuck after having taken the wrong turning.
Eventually planners had to go back to the drawing board, not once, but twice.
In all, the local authority spent almost £325,000 on the cycle lane just a few hundred yards long.
The three-year roadwork saga began when Cambuslang Main Street was narrowed to just one lane.
In a scheme – part-funded by sustainable transport charity Sustrans – a cycle lane was built, with a curb at the end, to deter motorists
But it resulted in large scale tailbacks as traffic took a turn for the worse.
Resident Ewan McLean, who raised the issue with the council, said: "The cycle lane was so poorly signposted and the cycle lane was so wide, that numerous vehicles got stuck driving in it.
"The cycle lane has now been drastically scaled back and a more sensible road design reinstated."
South Lanarkshire Council, who designed the new layout, spent £212,500 on the original scheme. But they were forced to think again, and in 2015/16 alterations to the original scheme cost £96,500. Then this year another £15,500 was spent on further roadworks.
A council spokesman said that after the cycle lane was created problems had occurred because people were ignoring the signs.
A review of how car drivers were using this section of the road despite the appropriate road markings and signage being in place was put in place.
South Lanarkshire Council Head of Roads and Transportation Services Gordon Mackay said: "The phased construction of a cycle route between Hamilton and Rutherglen, including the section referred to, is part of a broader programme of work aimed at increasing the cycle network in South Lanarkshire.
"The main works were completed more than a year ago with some minor alterations since then to address some concerns raised."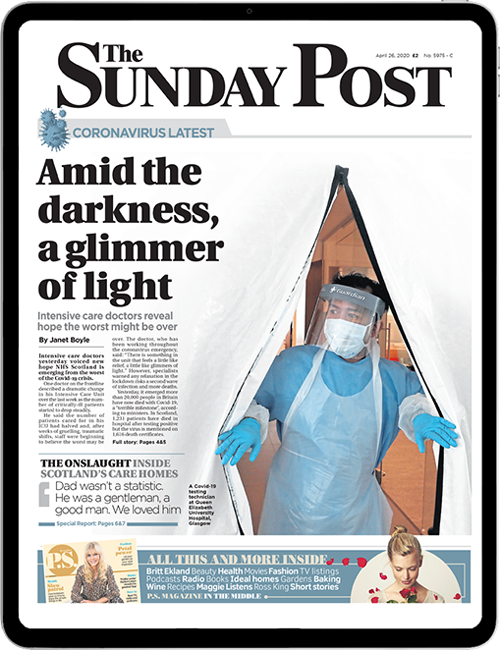 Enjoy the convenience of having The Sunday Post delivered as a digital ePaper straight to your smartphone, tablet or computer.
Subscribe for only £5.49 a month and enjoy all the benefits of the printed paper as a digital replica.
Subscribe