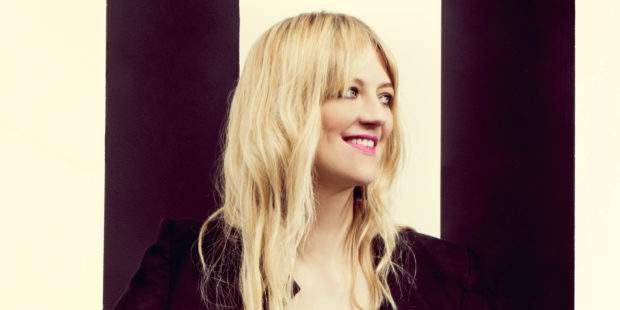 The local barista (not to be confused with barrister) is always perfectly stoned. I've been watching him for weeks now and every time he manages to fix an espresso I feel confident he sleeps easy at night. Which is rare for anyone in their thirties.
Your thirties are one long moment of realisation, that all your decisions, from the jobs you quit to the men you didn't, have consequences. Doing nothing has consequences. Which might be why my friend is waiting so anxiously for her pay check.
She's decided to buy an engagement ring. She's getting married and wants the world to know. She doesn't have time to wait for her fiancé to propose. You need to get stuff wrapped in your thirties. Except for the coffee guy. I really think he's going to miss the whole decade. Good for him.
For the rest of us the rat race is disorientating once you approach its middle point. For one, it's suddenly obvious you've been racing when your peers overtake you. Of course, some people are still running in the wrong direction, chasing down the dreams they had hoped to nail in their twenties, like a part in Holby City. You worry you might be one of them.
Other people are tearing ahead. This is their moment. They made all the right decisions with their pension and they no longer sound anachronistic discussing it, again. In fact they're the least repetitive of all your friends. They have plans – realistic ones. They've just had their second holiday this year and it's only July.  They can drink white wine without crying.
Worryingly, it's more enjoyable to be around the people who still look haunted. Like the careerist who feels challenged by her sister, happily breastfeeding her pre-schooler, despite his teeth and his opinions. Or the mother, irritated by the careerist's opinions on maternity leave and formula.
Every lifestyle seems to mean a different world. There's something unnerving about anyone entirely happy in their own.
Personally, I want it all and I want it yesterday. I want to be an earth mother and a career woman and a socialite. But I'm worried the only thing I'm really nailing is my study of the coffee guy.
Time itself is making me tense. Because another thing about your thirties is that the moment you've made all your decisions, someone else decides on something to thwart them.
One half of a couple wants to move to the countryside, for example. It's only ever one half of a couple that wants to move, yet somehow they always prevail. I have witnessed countless townies kidnapped, literally kidnapped, dragged kicking and screaming to Dorset, doomed to seek fulfilment in vats of homemade jam, never to be heard from again.
People have affairs. Worse, someone gives up alcohol, because they liked it too much, and you realise over your burnt barbecue sausages that Sundays can get more boring. In fact everyone is openly relieved that someone's been good enough to have an affair for them to talk about.
Speaking of barbecues – when ours was rained inside, I philosophically banged on about the rain being good for the plants. This means I'm definitely getting older too which can only be bad.
It means if my other half is plotting changes of his own I could hear about them soon. It means I need to start watching him as closely as I watch the coffee guy.
Recently friends have started inviting me to their fortieth birthday parties – happily and openly – as if this isn't the end of everything. I keep hearing people suggesting that fifty is the new forty. They're struggling to push the day of judgment into the future. And they will lie to themselves to keep it there.
Perhaps my friend is right to be seizing the moment. I should help her pick out that engagement ring. But really, I want to be like the stoned guy in the coffee shop, then I wouldn't have to worry about the future at all.
He's opted out of the rat race and he hasn't even had to learn to surf. He's bang in the middle of the city and is blithely ignoring its currents.
I can see myself at his counter: "My parents always wanted me to be a barrister," I'd chuckle daily, enjoying my own joke as I delivered you your latte: repeat until death.
---
Tania Edwards is taking her new show, Don't Mention It, to Monkey Barrel 2 as part of the Edinburgh Festival Fringe from 2nd-25th August (excl 14th) at 4.00pm. More info and tickets available here or at www.taniaedwardscomedy.com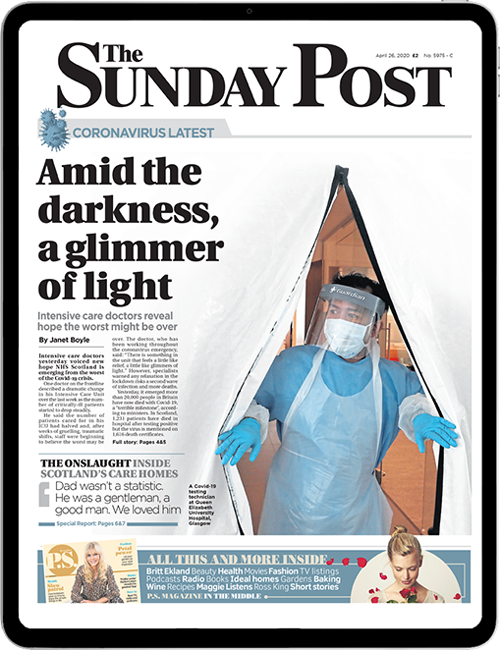 Enjoy the convenience of having The Sunday Post delivered as a digital ePaper straight to your smartphone, tablet or computer.
Subscribe for only £5.49 a month and enjoy all the benefits of the printed paper as a digital replica.
Subscribe