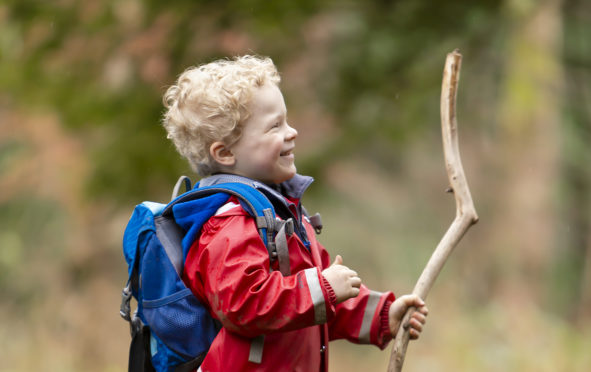 If you go down to the woods today, you could be in for a big surprise as more and more ­nursery children move outside to play and learn.
In the past 10 years, Scotland has experienced a boom in outdoor nurseries, which see children aged three and up spend the majority or all of the day learning in the country­side and parks.
Since the first entirely outdoor nursery in the UK opened its doors in 2008, in Fife, 18 more services have been established across Scotland.
Praised for providing a range of benefits for youngsters, experts say alternative education settings will continue to grow in popularity.
"There is strong evidence that playing and learning outdoors benefits children in many ways," explained Peter Macleod, chief executive of regulatory body the Care Inspectorate, which monitors care settings in Scotland.
"Outdoor play improves ­physical health and wellbeing, enhances child development, improves learning and, most of all, it is fun. We also know that self-esteem and confidence are increased through free play outdoors, through children making their own decisions, problem solving and managing boundaries. And, of course, wellbeing is often improved simply by being in nature which has a calming effect."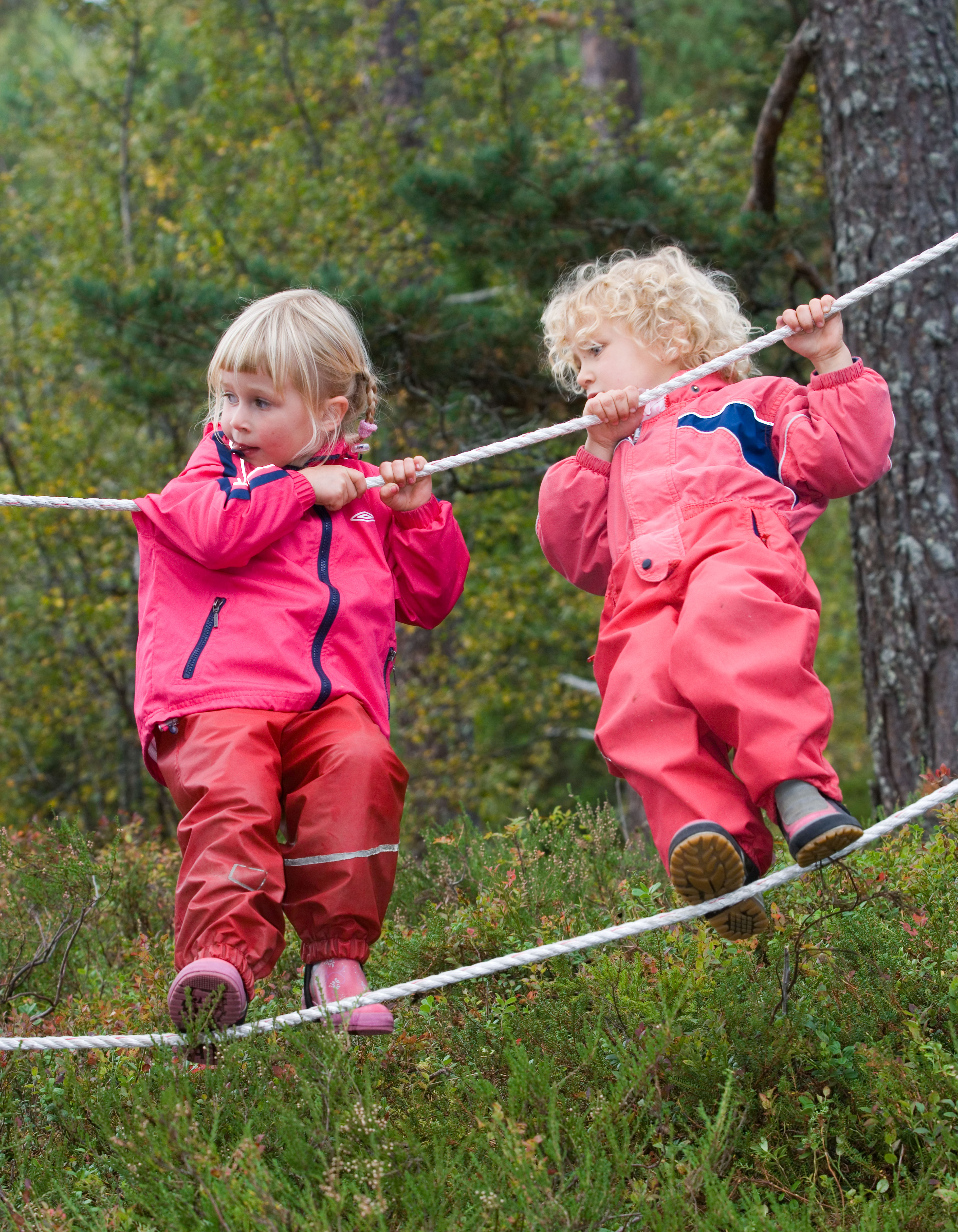 From 2020, the Scottish Government's expansion programme will see free early-learning and childcare nearly double to 1,140 hours a year for children aged three or four years old, as well for two-year-olds whose parents are on qualifying benefits.
With access to more free ­nursery hours coming soon, the Care Inspectorate expects even more outdoor nurseries to open across the country.
Peter added: "Since 2008 there has been a range of developments within the care sector, which includes not only indoor or outdoor nurseries but also satellite settings and combined indoor-outdoor nurseries.
"We are pleased to see the rise of outdoor early learning and childcare, and support its development. There are currently 19 wholly outdoor settings but, due to the expansion programme for early learning and childcare, there are several applications in progress and we expect an increase."
Based in a 25-acre woodland near Cupar, in Fife, the Secret Garden Outdoor Nursery was the first of its kind in the UK. Nursery manager Sarah Latto agrees that added childcare hours could influence more businesses to follow their pioneering decision to head for the hills in search of education.
She said: "I've definitely seen a growth, particularly here in Scotland. I think a lot of that is linked to the doubling of the free childcare hours, which are coming into play.
"But, over all, there is now also more understanding of the benefits of what children can gain from learning in an outdoor environment.
"There are also links with the Scandinavian models, and having children in mixed aged groups."
Unlike previous generations, more and more young people are spending long stretches of their day indoors, with recent research even showing three-quarters of UK children spend less time outside than prison inmates, and 74% of kids play outdoors for less than 60 minutes a day.
Last year, aiming to ensure it "becomes a defining feature of childhood in Scotland", the Scottish Government pledged more than £860,000 to encourage and support greater use of outdoor learning in the early years across eight local authorities.
Alison Latta, co-founder of the Woodland Outdoor Kindergartens in Glasgow, decided to set up her business 10 years ago after being disappointed by the lack of open-air play opportunities for her own children.
She explained: "When we first started out people thought it was a bit crazy to spend the entire day outside in the west of Scotland. But in other countries, where the winter is harsher, the idea has been successful for years.
"Now that outdoor play has been incorporated into more early learning settings, it has become more accepted and less alternative.
"Some people can be put off by outdoor nurseries because they think they might be more risky, but we feel it's really important for children not to be wrapped in cotton wool. With support they can learn how to overcome obstacles and manage their own risk.
"Woodlands can be quite an ­unfamiliar environment for some children at first, even if they live nearby. So, learning in that space allows them to build relationships, grow their confidence and learn a variety of life skills."
She added: "More people are recognising the benefits of outdoor play, and it's not just a fad or a fashionable trend. We need to get children back to playing outside like previous generations did, even if it's only for a portion of their day."
Sarah Latto said: "I think, given the choice, a lot of parents would choose to have at least a proportion of their child's early-years experience being outside.
"It's a joy to watch children ­flourish, breathing in fresh air and really becoming in-tune with the seasons."
---
Ruaridh's story: "It's lovely to hear him come home and talk about Highland cows"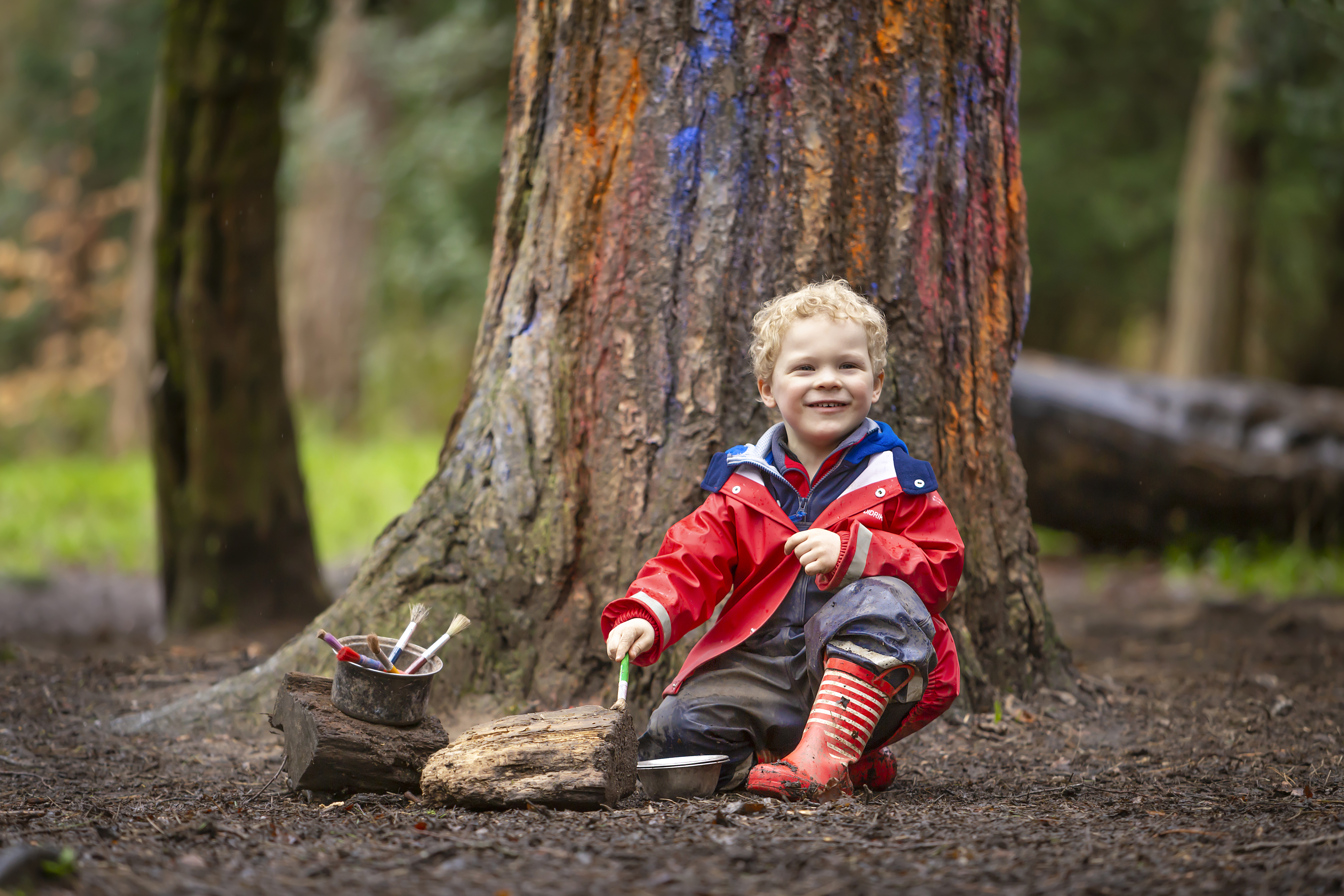 When Sarah Hume and husband Bill, from Glasgow, started looking for nurseries for their elder son, Ruaridh, four, outdoor playtime was a must-have.
After more than a year on a waiting list, they secured a place for Ruaridh at Woodland Outdoor Kindergartens, where he now attends two days a week. And Sarah says she saw the benefits from day one.
"My nephew, who is now 11, went to an outdoor nursery and I loved seeing the pictures of him enjoying nature and imaginative play," explained Sarah, who is also mum to one-year-old Innes.
"Ruaridh is quite an energetic boy, so we felt it was important for him to get a bit of variety during the week, and it would be a better fit for him to be outside, burning off some of that energy.
"We drop him off at a hall, then a bus takes them out to Pollok Park. They stay outside from about 9.30am to 3pm or 4pm, before coming back to the hall to be picked up.
"The only weather they don't go out in is strong winds and lightning. Otherwise, snow or rain, they still head out.
"He was always quite a hardy boy, but now if we're on a family day out and it starts raining we all want to go inside and Ruaridh will want to stay out – he'll say to us, 'But I've got my hood!'"
Since he started nursery in January, Sarah says Ruaridh has grown in confidence, and she can understand why outdoor nurseries have become so popular.
She said: "It's lovely to hear him come home and talk about Highland cows and planting acorns. I'm sure he would learn about nature at an indoor nursery, but he really gets to experience it first hand.
"All the kids have their own kit which they are responsible for, too. So he's also learning a lot about responsibility and how to look after his things.
"He has a real wee confidence about him when he comes home."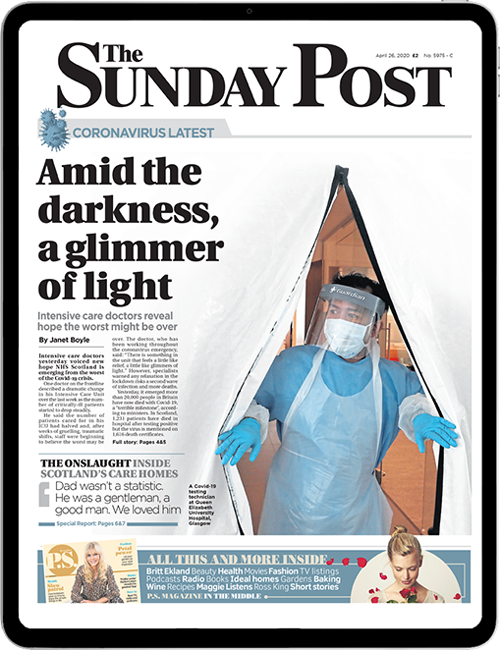 Enjoy the convenience of having The Sunday Post delivered as a digital ePaper straight to your smartphone, tablet or computer.
Subscribe for only £5.49 a month and enjoy all the benefits of the printed paper as a digital replica.
Subscribe