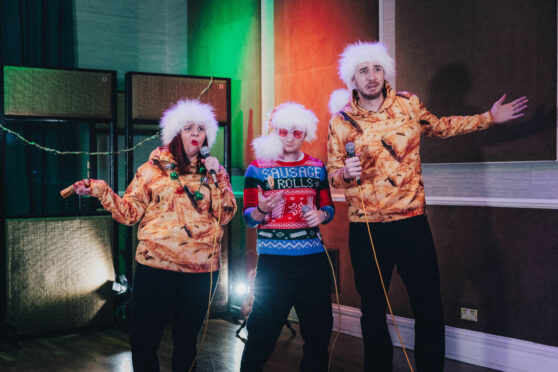 Having teamed up with Ed Sheeran and Elton John, YouTuber LadBaby hopes to make it four years in a row at the top of the festive charts.
Author and pop historian Michael Mulligan told Ross Crae The Honest Truth about the coveted accolade that is the Christmas No 1.
---
Where did the concept of the Christmas No 1 originate?
The NME magazine published the first chart in November 1952, based on the editor ringing around people he knew who had music shops to get their sales.
It was only five or six weeks later that a Christmas No 1 was announced, Al Martino's Here In My Heart, which stayed there until the end of January.
When you consider the Official Charts Company now is a huge, multinational organisation, they've come an awful long way.
How did topping the charts at Christmas become a contest?
The question is what motivates people to try to have the Christmas No 1? Are they feeling Christmassy – unlikely as the singles are normally recorded months earlier – or are they driven by the financial side? It's a combination of a lot of things.
Back in that very first Top 10 in 1952, we had the orchestra leader Mantovani with a version of White Christmas so there have always been people keen to get a Christmas record in the charts.
In 1955 we have the first mention of Christmas in a chart topper, Dicky Valentine's Christmas Alphabet.
Two stories every Christmas are will there be snow, and who'll be No 1. People don't lose interest.
I don't think it really became an event until people started to frame it as a competition and it became newsworthy. The extension of that is the bookies taking odds on it.
Which artists have had the most festive chart-toppers?
The Beatles had four. Paul McCartney gets a special mention as he went on to have another with Wings in 1977, Mull Of Kintyre, and was also part of Band Aid 20 in 2004 and the Justice Collective in 2012.
So he's been on seven Christmas No 1s, which is the same as all X Factor contestants combined.
Sir Cliff Richard is associated with Christmas hits but isn't quite as successful. He topped the charts in 1960, 1988 and 1990 and was No 2 on four occasions.
Here in My Heart: Al Martino and the song that would become both the UK's first Christmas number one and its first ever chart-topper
What are the most famous Christmas No 2s? 
Fairytale Of New York by The Pogues and Kirsty MacColl is probably the most iconic.
With streaming, Christmas hits now start going into the charts around the beginning of November, and The Pogues have been at every position in the top 20 – except No 1.
Why do so many novelty songs, such as LadBaby in the last few years, reach the top spot in December?
It's almost like the best-laid plans of record companies and their marketing budgets can be knocked into a cocked hat if the public decides they want to buy something else instead.
There really is no accounting for taste. In 1993, for example, you hat Take That, The Bee Gees, East 17, Meat Loaf, Elton John and Frankie Goes To Hollywood. And yet, along comes Mr Blobby, who knocks them all out the way.
What impact did the reality TV boom in the 2000s have on the race for Christmas No 1?
It brought the Christmas chart full circle, because if you go back to those early 1950s hits, it was the job of someone in the record label to marry a singer or musician up with the most popular songs.
Fifty years later, that's exactly what Simon Cowell et al were doing – finding a talented individual and pairing them up with a song which suited them.
Your favourite Christmas No 1?
I'd go for Don't You Want Me by The Human League from 1981. It's the filling in a sandwich where the year before was There's No One Quite Like Grandma by St Winifred's School Choir, and the year after it was Renee and Renato with Save Your Love.
Between these two only-at-Christmas one-hit wonders, there's this moment of classic pop. It shows how hard it is to choose the Christmas No 1.
---
The Official Christmas No 1 Singles Book by Michael Mulligan, Nine Eight Books, £12.99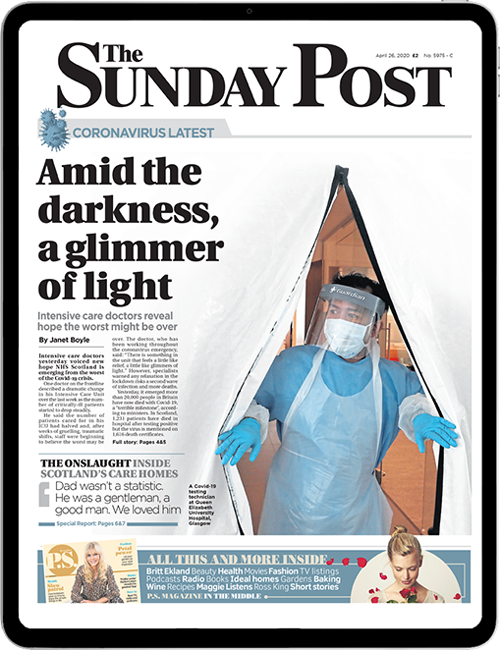 Enjoy the convenience of having The Sunday Post delivered as a digital ePaper straight to your smartphone, tablet or computer.
Subscribe for only £5.49 a month and enjoy all the benefits of the printed paper as a digital replica.
Subscribe