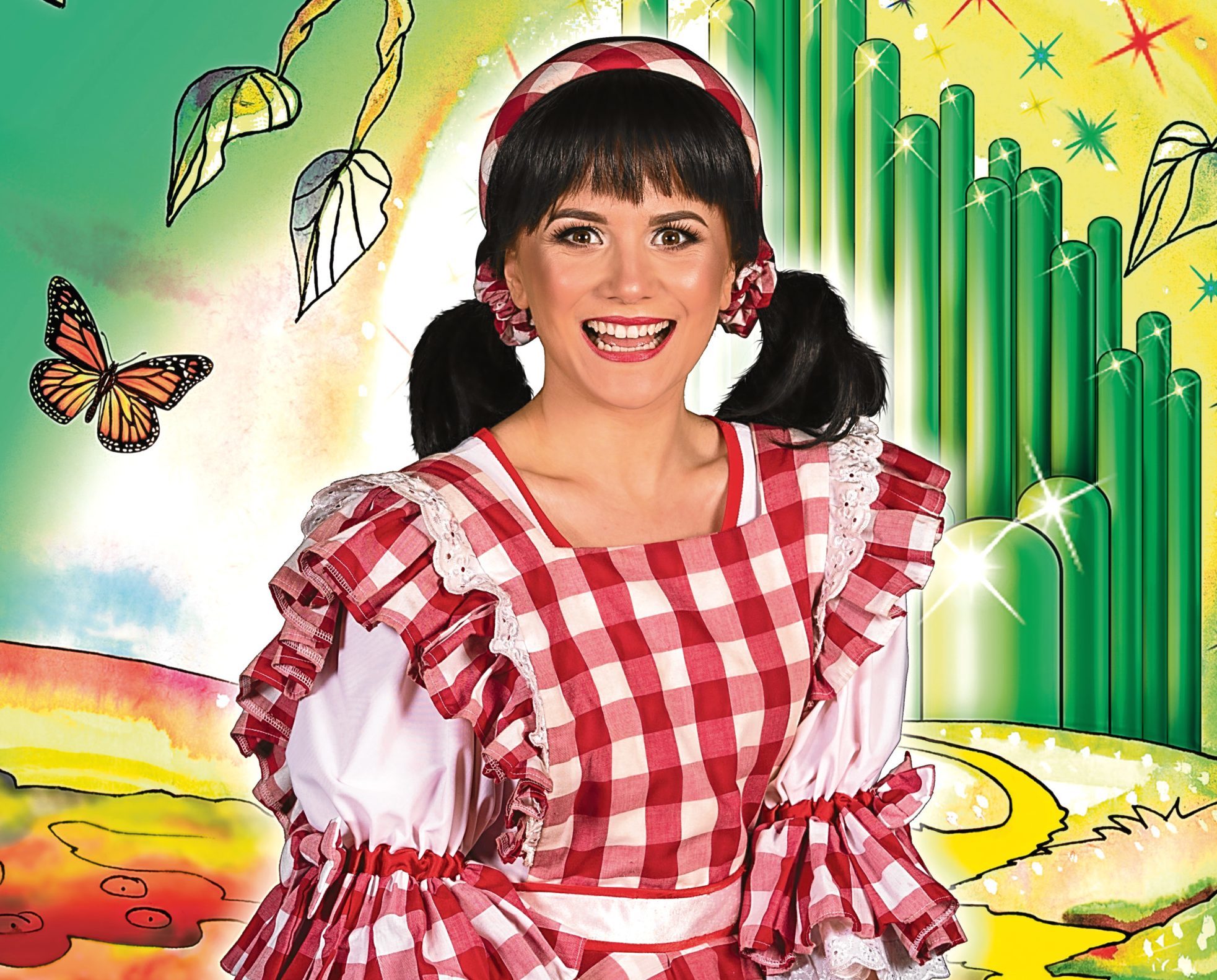 JUST like her character Dorothy in the Pavilion Theatre's pantomime, The Wizard Of Never Woz, Holly Jack is hoping to follow a legendary path to the promised land.
The former River City and Waterloo Road actress is back in Scotland for the festive season, having spent much of the last two years in Los Angeles trying to crack Hollywood.
The determined 27-year-old will return to the States in January in another bid to make her name in the world's entertainment capital.
The Airdrie actress became known in Scotland for her role as troubled teen Nicole Brodie in River City.
After three years on the soap, and following a series of Waterloo Road as Bonnie Kincaid, Holly decided to follow her heart and try to break Hollywood.
"Having gone from steady work at home and feeling like I was making progress, I found myself back at the bottom of the ladder in America," she admitted.
"But I felt it was something I had to try as I'd dreamed about it for so long, and it was the right time.
"I first went three years ago to do an acting course in New York. I was signed by a management company, who said I should go home and get my visas sorted out and then come back for pilot season, when a lot of shows are cast.
"I didn't know a single person in Los Angeles when I went over. I don't know if I was crazy or brave!
---
---
"My co-star from River City, Gary Lamont, came with me and stayed for the first month and helped me find an apartment and get used to driving on the other side of the road. It was when Gary went home that I really felt it."
Holly's time in LA is taken up with trying to land auditions and then attempting to impress once she's there. But the competition is fierce.
"It's daunting, going in to auditions and seeing people I recognise from TV.
"I've seen people from Game Of Thrones going for the same role as me and I think to myself, 'Why would they cast me when they could have someone like that?', but I do know they like to find new faces over there and newcomers do get a chance.
"I was so overwhelmed at first that I spent every minute studying for the auditions, but I've been trying to embrace the lifestyle – going to the beach and enjoying any time off.
"I feel I've been getting further in the audition process and I did land a national commercial for pet food.
"The dogs were the stars of the show but it was shown all over America – although it's not quite what I had in mind when I went there."
Holly appeared in the Pavilion panto three years ago and jumped at the chance to take on the lead role in this year's production – especially as it meant spending more time in Scotland.
She's starring alongside panto veterans Dean Park and Christian, River City's Stephen Purdon and Joyce Falconer, Nicola Park, Liam Dolan and wrestler and Scot Squad star, Grado.
"I remember being in pantos as a kid, playing small parts, and dreaming of having a lead role – and now I have one, which is great," Holly smiled.
"I love walking around Glasgow at this time of year, being all wrapped up.
"I was really late coming home last Christmas and it felt like it was over too fast.
"It's a strange feeling walking around LA in shorts and T-shirt at Christmas time, applying sun cream in 100-degree heat.
"Christmas music is on the radio but they don't seem to be as into their decorations as we are. Over there it's Halloween they make more of a big deal.
"My family and friends are still back in Airdrie and I love spending time at home.
"It feels so normal and I can catch up with my friends at the same pub as we always went to."
The panto finishes on January 14 and Holly will take a week off at home before returning to Hollywood for another crack at it.
"We'll see how it goes," she added.
"The industry is so great in the UK right now and I feel like my life is on hold a little bit, but I'll go back and try again.
"It's a real education and it's been a rollercoaster, but I'm determined to give it my best shot."
The Wizard Of Never Woz, Pavilion Theatre, Glasgow, until Jan 14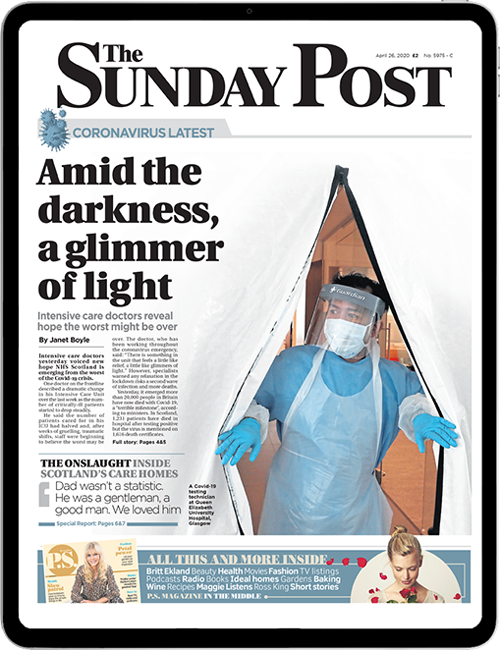 Enjoy the convenience of having The Sunday Post delivered as a digital ePaper straight to your smartphone, tablet or computer.
Subscribe for only £5.49 a month and enjoy all the benefits of the printed paper as a digital replica.
Subscribe