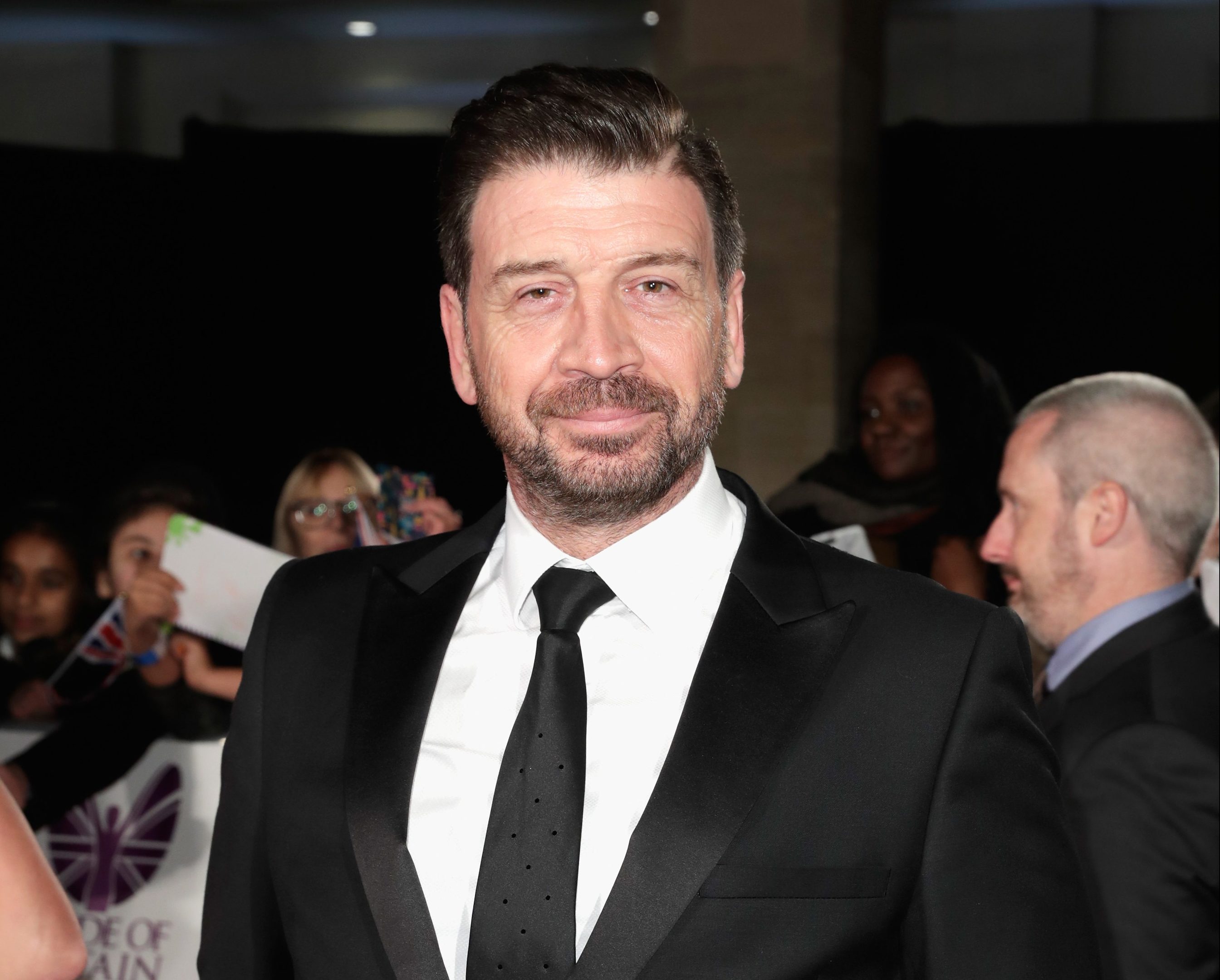 NICK KNOWLES loves his mate's book so much he is making it into a film.
The DIY SOS presenter reckons it makes the first watertight case against a Jack the Ripper suspect.
And he is prepared to put his money where his mouth is by bringing it to the big screen.
The film writing project is one of two he is working on and follows the success of Golden Years, his debut effort with co-writer and director John Miller.
It was released last April and stars Simon Callow, Virginia McKenna and Una Stubbs.
The TV presenter said: "The book has been researched by my friend David Bullock who works in the police. He has nailed down who the Ripper was and where he was buried. It is one of two new British movies I am writing."
The other is about a music venue at the end of the Great War and a community coming together across the class divide. Nick is keeping the rest close to his chest.
Bullock, an expert in Victorian and Edwardian criminal history, has been researching the Jack the Ripper case for more than 20 years. A police community support officer based in Windsor, he is also an actor with a string of TV and theatre roles under his belt.
In his book The Man Who Would Be Jack, the 41-year-old author spells out why he thinks suspect Thomas Cutbush – said to have died in Broadmoor psychiatric hospital – was the killer as well as revealing for the first time the location of his grave, which is in Nunhead Cemetery in South East London.
According to Bullock, Cutbush was one of only a handful of 'viable' suspects; he worked in Whitechapel, had a hatred of prostitutes and an obsession with surgery and anatomy, drawing pictures of mutilation.
But most tellingly, after he was arrested in 1891 for attacking two women, the serial murders stopped. Jack the Ripper killed five prostitutes in Whitechapel between 1888 and 1891 but was never identified.
Nick rates the book as a "page-turner" which he reckons is something of a rarity for non-fiction. And he believes he can do it justice on screen.
He said: "Because Golden Years did so well – which is unusual for a low-budget film – people are interested in what we are writing next. It took me seven years from writing it to getting it out in public and I had to bankroll a lot of that to make it happen." He says that as yet he doesn't have a star in mind for the Ripper role adding: "When I write I do not have actors in my head, but I do have people I know in my mind – particular personality profiles."
The one-time London labourer's TV shows, like Who Dares Wins, Real Rescues and 5 Star Family Reunion, have made him a household name.
It seems the Southhall-born celebrity can make almost any dream come true – something he puts down to his upbringing by his late parents Pat and Eddie and the love of a large and supportive family. His brother John is a musician while his sisters Angela, Sheila and Karen are dancers.
Nick – who is dad to Charles, TJ, Tuesday and Eddie, three, named after his granddad – said: "There are people out there who teach cosmic ordering, but that is you trying to talk yourself into the fact that you can do something.
"The way I was brought up – it's weird, but when I think I am going to do something I assume that it will happen.
"For example when I'm bowling with my son and I'm losing. He says: 'You can't win' and I say, 'I can' and then go on to hit three in a row and do it. Rather than thinking I hope I get there, I assume I will."
Earlier this year at the age of 55 the TV presenter launched his first music album Every Kind of People, which takes its title from the Robert Palmer song that he covers and which he says represents his ethos in life.
"I dedicated it to my brother who introduced me to music and encouraged and believed in me," he said.
"When I was offered the album I felt I had to ask his permission first because he has always been the musician.
"He is the finest brother a man can have."
And he said: "It's a standing joke on DIY SOS that when anyone asks what my brother is like the answer is, 'He's just like Nick, only nicer and more talented.'"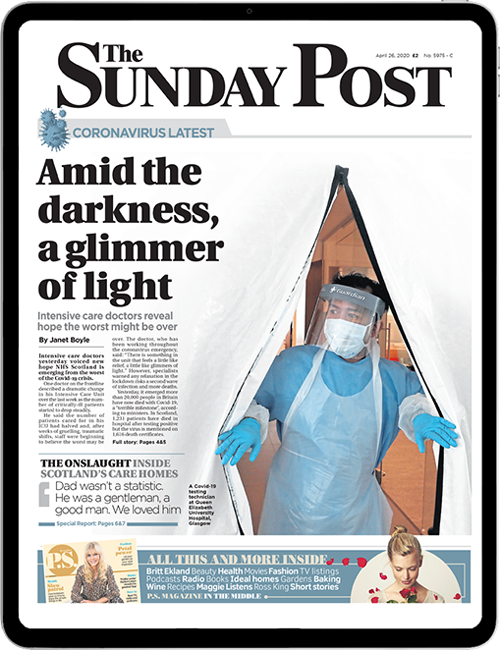 Enjoy the convenience of having The Sunday Post delivered as a digital ePaper straight to your smartphone, tablet or computer.
Subscribe for only £5.49 a month and enjoy all the benefits of the printed paper as a digital replica.
Subscribe