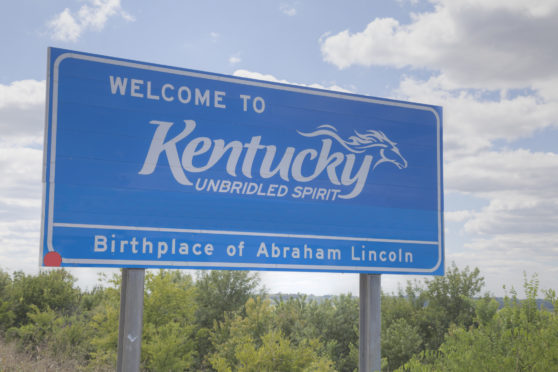 In British minds, Colonel Sanders casts a substantial shadow over Kentucky.
The fame of the KFC founder is emphasised by the life-sized white statue of him sitting on a bench that greets you upon landing at Louisville Airport. You half expect him to ask: "Would you like fries with that?"
But, as my recent trip to the archetypal mid-western state reveals, there's way more to Kentucky than the Colonel and his finger-lickin' good chicken.
For a start, two mighty and historic figures tower over the state. First, Kentucky was the home of Muhammad Ali.
The Olympic gold medallist, three times world heavyweight champion and hugely significant civil rights leader is commemorated in the name of Louisville airport and in an outstanding museum at the Muhammad Ali Center in the city.
It reminds us of Ali's enduring influence. It also demonstrates that he lived up to his boast that "I shook up the world!"
For example, the museum recounts the moment when the then Cassius Clay came back from the 1960 Olympics in Rome. Still wearing his gold medal around his neck, he tried to go for a celebratory dinner at a restaurant in Louisville.
However, it was a whites-only establishment, and he was not permitted to enter. Furious, the young boxer tossed his medal into the nearby Ohio River.
After retiring, Ali dedicated his life to the civil rights movement, declaring: "Service to others is the rent we pay for our room here on earth." Just wow.
Kentucky was also the birthplace of Abraham Lincoln, widely regarded as the greatest of all US presidents.
Lincoln, who went on to defeat slavery in the Civil War, was born in a log cabin. That tiny, one-room home is preserved as a national park just outside Hodgenville.
This remote spot was on the Cumberland Trail, a trading route where the young Lincoln saw legions of black people being transported to slave markets. It affected him deeply and later led him to state that: "If slavery isn't wrong, nothing is wrong".
Another key part of the Kentucky story is bourbon. The state produces 95% of the world's bourbon, and there are twice as many bourbon barrels (eight million) as people (four million) in Kentucky.
Soaked in bourbon culture, the state also boasts many ­speakeasies. These are a legacy of Prohibition when punters would have to "speak easy" (ie talk in hushed tones) about their existence in order to stay under the official radar.
We visit the terrific Hell or High Water speakeasy off Main Street in Louisville, a drinking den concealed behind an unmarked shopfront.
On the first floor, you push a cupboard door to reveal a further secret room. It's The Cotton Club meets The Lion, The Witch And The Wardrobe.
We also take a stroll along "Whiskey Row", a block-long stretch in downtown Louisville that boasts 10 distilleries. Here we tour the Evan Williams distillery, which ends with us tasting four different bourbons.
We move on to the beautiful, rolling horse country around Lexington. Horse racing is a lucrative business, worth $35 billion a year to the state.
We visit Old Friends – a 240-acre farm near Midway that looks after 217 retired thoroughbreds it saved from the slaughterhouse.
These include several former winners of the celebrated Kentucky Derby, and Popcorn Deelites, the horse that stood in for Sea Biscuit in the movie.
We end our tour of Kentucky near Owensboro in the heart of bluegrass music.
We stop in the village of Rosine, where Bill Monroe, "the father of bluegrass", was born in 1911, and visit the Barn Jamboree, an atmospheric former feed store, which now hosts gigs every Friday night.
A local bluegrass group, the Jerusalem Ridge Band, gives an impromptu concert.
If Kentucky had just one of Muhammad Ali, Abraham Lincoln, bourbon, horse racing, or bluegrass, it would be worth visiting, but this unsung hero of a state offers them all.
After a week spent here, I can only conclude that Kentucky is, like its most famous sporting son, The Greatest.
---
Factfile
For more information visit kentuckytourism.com, alicenter.org and nps.gov/state/ky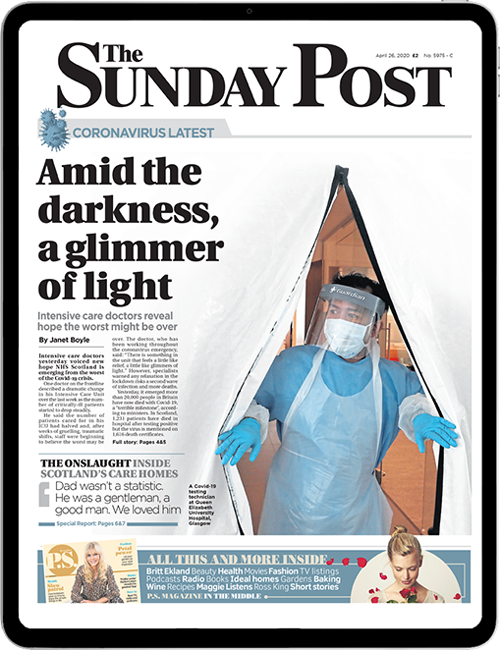 Enjoy the convenience of having The Sunday Post delivered as a digital ePaper straight to your smartphone, tablet or computer.
Subscribe for only £5.49 a month and enjoy all the benefits of the printed paper as a digital replica.
Subscribe