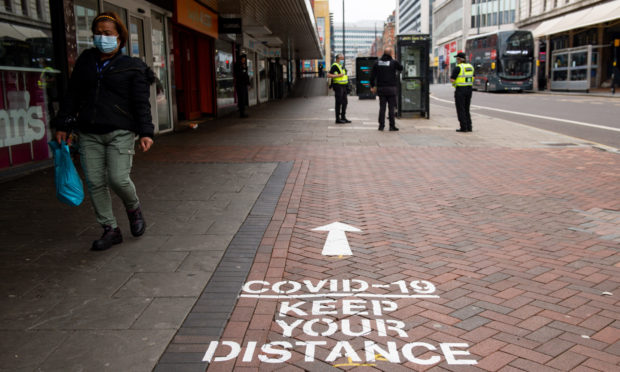 Our agony aunt Maggie Clayton answers this reader's question about sticking to the social distancing guidelines.
Dear Maggie
I've been following all the guidelines about social distancing but now as there seems to be a relaxing of the rules, I'm wondering if it's safe to go back into public places again?
I'm 42 years old, have good health, enjoy my work and love socialising with friends and family, I just want to get back to life the way it was before coronavirus. Do you think this is possible now?
Maggie says
Coming out of lockdown is tricky but hopefully if we continue to take slow, thoughtful and careful steps there won't be a spike in cases. The majority of people have behaved sensibly and adhered to social distancing. I know it's not easy and we are all missing contact with family, friends, and colleagues.
A meal out in our favourite restaurant now seems like a real treat waiting to be enjoyed. Will we ever take for granted again having a coffee or a glass of wine with friends in a cafe or bar?
Life as we know it has changed radically and for many people it has been incredibly difficult. But perhaps there are signs that we are getting to grips with the effects of this virus.
It would be foolish to move too quickly and take unnecessary risks. We need to be sensible and take baby steps back to a normal way of life. Would we feel comfortable in a crowded shopping environment? I don't think so. Each one of us has to decide how to pick up the pieces of our lives again, in a way in which we feel safe and confident.
I feel sorry for small-business owners who over the past few months have struggled to cope financially.
In the months ahead we may see several familiar high street names disappear. Victims of a pandemic which we could do nothing to prevent.
If anything, this virus has brought home to all of us that there are circumstances we can not control. All we can do is behave responsibly, avoid risks and look out for each other.
It's heartening to see how many people are shopping for housebound neighbours, delivering newspapers or picking up prescriptions. Little gestures but they mean a lot in troubled times. I was a post-war baby but I remember my mum telling me about the way people helped each other during the dark days of wartime.
Isn't it reassuring to know that today, despite the pressures of our modern, sometimes selfish, society we still, when required, respond to the needs of others?
When everyday life is rocked by something we hadn't anticipated, the best way to cope is to care for family and look out for anyone who could benefit from a helping hand.
Imaginative thinking is the way through a pandemic. Don't despair if you can't shop or socialise or travel. Look for an alternative.
For the past few weeks my husband has looked like an ageing hippie with grey hair straggling down his neck because he couldn't visit his barber's shop.
So instead I borrowed a pair of clippers and we sat in the sunshine on a grassy lawn while my husband was divested of copious amounts of hair. Result. Happiness all round.
Coronavirus has rocked and shocked our world – but human ingenuity has triumphed, as I believe it always will.
And thank goodness for that.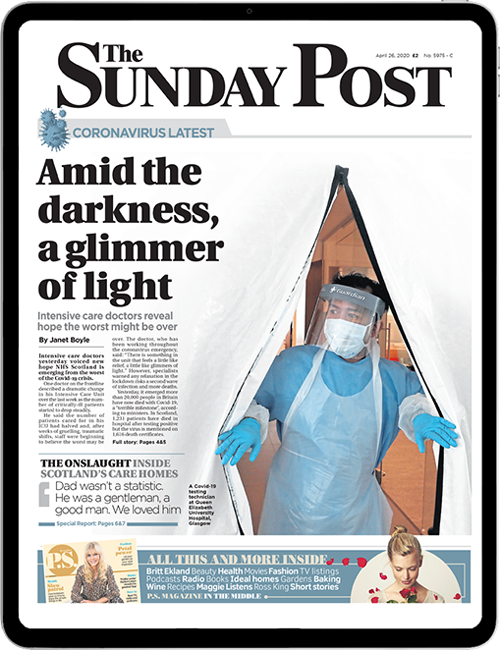 Enjoy the convenience of having The Sunday Post delivered as a digital ePaper straight to your smartphone, tablet or computer.
Subscribe for only £5.49 a month and enjoy all the benefits of the printed paper as a digital replica.
Subscribe