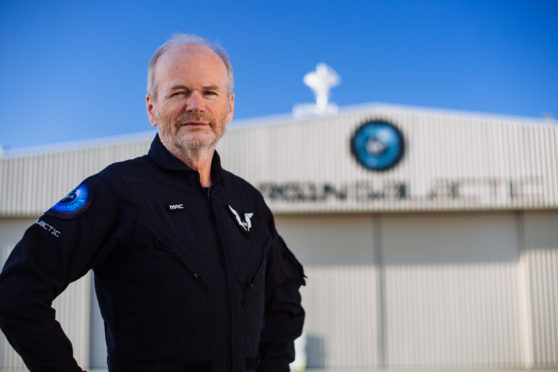 A Scots pilot headed into space this afternoon at the helm of Virgin Galactic's latest test flight.
David Mackay, originally from Helmsdale, has been the company's chief pilot since 2011 and was on board SpaceShipTwo as it made the ascent into space on its fifth test flight.
It means the 61-year-old is now the first native-born Scot to go into space.
Congratulations to our Chief Pilot, Dave Mackay. Today, you became the 569th person to enter space and the first Scottish-born astronaut! pic.twitter.com/v3HbsLTPsl

— Virgin Galactic (@virgingalactic) February 22, 2019
SpaceShipTwo, welcome back to space

— Virgin Galactic (@virgingalactic) February 22, 2019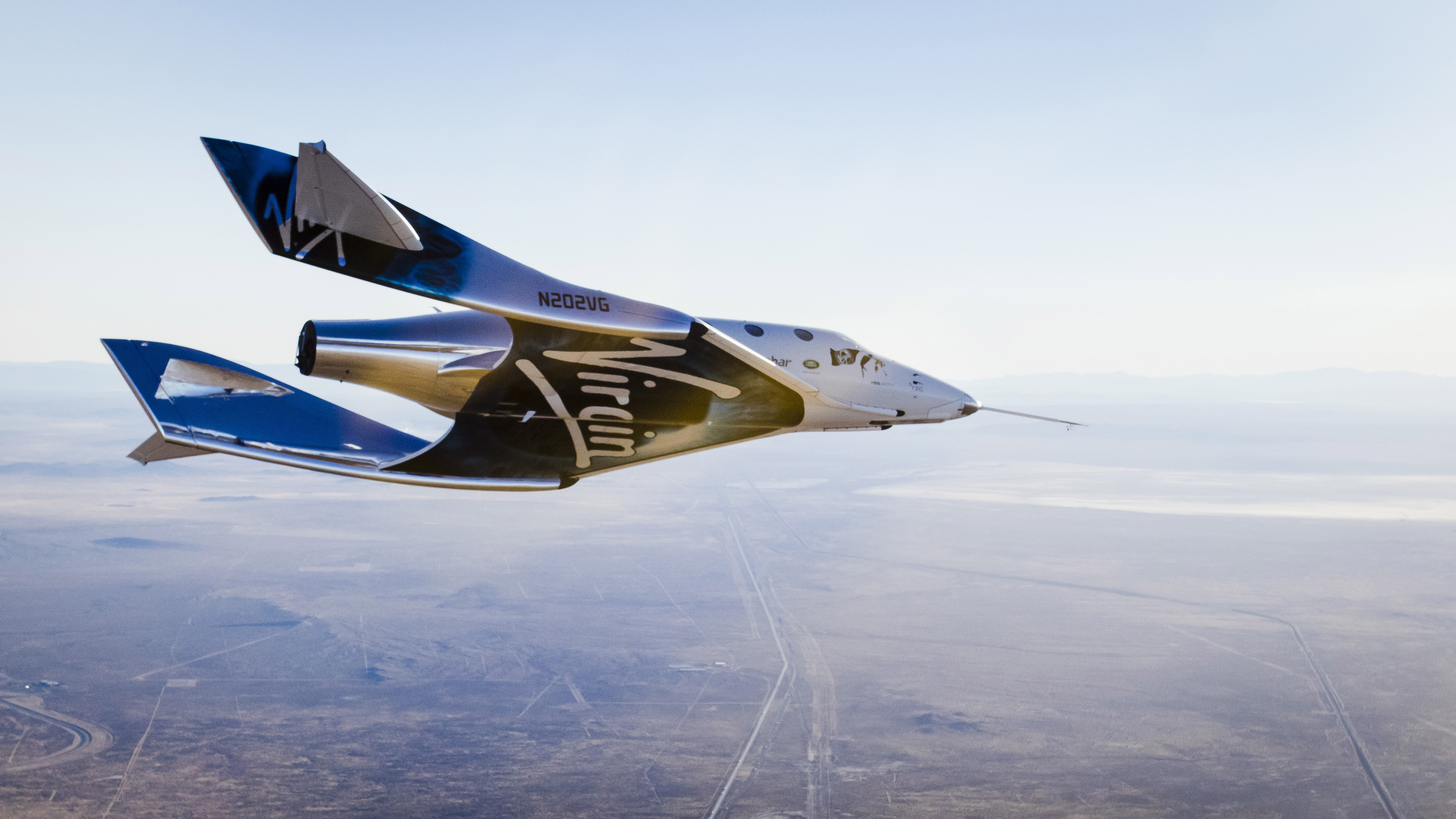 SpaceShipTwo, the VSS Unity, had been scheduled for the test flight earlier this week but weather forced a postponement.
Today though, the mission went ahead, with the craft once again reaching the altitude considered by NASA to be 'space' and beyond.
It landed safely after the test flight, which took place above the Mojave Desert in California, having reached an altitude of 55.85miles (294,9007ft).
The aim of the flight was to test for information about the craft's centre of gravity and how it would handle in 'feather configuration' – when its wings fold down to control the craft's landing.
We're taking SpaceShipTwo out for its fifth supersonic powered test flight today. Stay tuned for live updates. pic.twitter.com/2cjfxUd3b9

— Virgin Galactic (@virgingalactic) February 22, 2019
Take a look at the flight path our SpaceShipTwo will take during our fifth supersonic powered test flight. The flight window opens again tomorrow. More info on our flight test program can be found here https://t.co/FPuuC0NHoM pic.twitter.com/riEiledjo6

— Virgin Galactic (@virgingalactic) February 21, 2019
Mackay, who revealed earlier this week he'd be taking a saltire and his family tartan into space, said in a video posted before the test flight: "We'll have several minutes of weightlessness to enjoy before we come back down.
"On the way back down in feather configuration, we'll be looking at how it handles in the feather, how easy it is to control in the feather.
"Everyone in the company is really excited about the flight and looking forward to bringing Unity home after another successful test flight."
Meet the Pilots who'll be flying SpaceShipTwo today. First up is Chief Pilot, Dave Mackay. pic.twitter.com/hprdC779Tw

— Virgin Galactic (@virgingalactic) February 22, 2019
Speaking about going into space, he said: "You see pictures of space, but for me it was the contrast between the brightness of the earth and the dense blackness of space.
"Cameras don't capture it like the human eye does. It's one of those views you have to see with your own eyes."
Virgin Galactic made history in December when the VSS Unity climbed to more than 50 miles above Earth, which is the NASA-defined edge of space to be and where the company hopes to reach during commercial flights.
Our highly experienced pilots, Dave Mackay and Mike 'Sooch' Masucci, on their way to SpaceShipTwo. pic.twitter.com/4UVELi3yRW

— Virgin Galactic (@virgingalactic) February 22, 2019
Mackay has flown on several of the test flight missions as Richard Branson's dream of commercial space flight grows closer.
The Scot graduated in aeronautical engineering at Glasgow University before joining the RAF in the late 1970s.
After leaving the air force, he had several aviation jobs before joining Virgin Atlantic as an airline pilot in 1995.
He then transferred to the company's space division as a test pilot.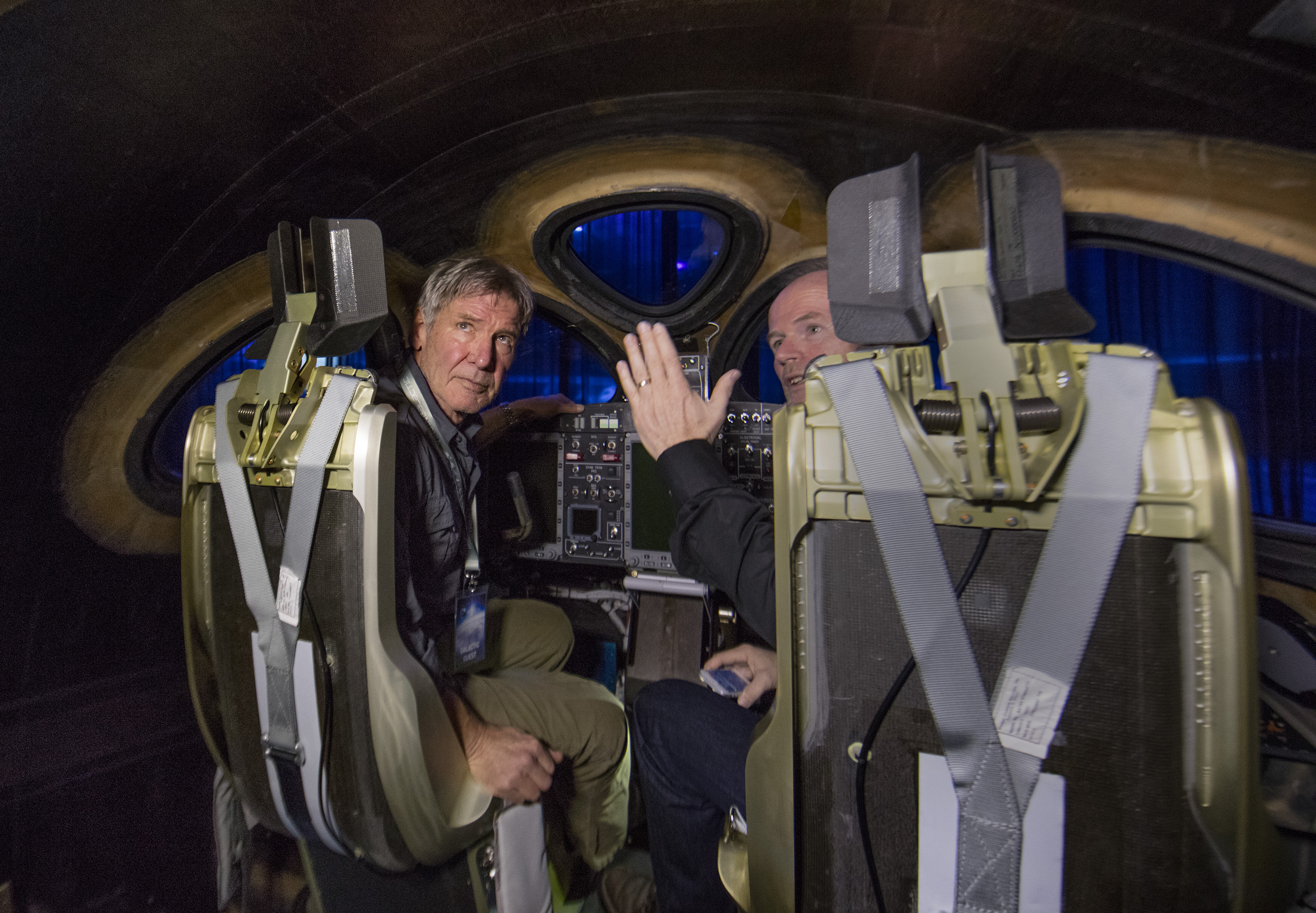 Virgin Galactic's tartan connection extends further back, with Brian Binnie helming a mission into space on SpaceShipOne back in 2004.
He was born in Indiana to a Scottish father and spend most of his childhood in Aberdeen and Stirling.
Virgin tycoon Branson hopes to one day make the journey into space himself, and has said that he'd love to do it to coincide with the 50th anniversary of the moon landing, which falls later this year.
More than 700 people, including Leonardo DiCaprio and Justin Bieber, have also already signed up for Virgin Galactic trips and paid £192,000 ($250,000) each for their tickets.
Also competing in the race for space tourism are SpaceX and Tesla's Elon Musk and Amazon boss Jeff Bezos.
They all hope to ferry passengers into space in the coming years.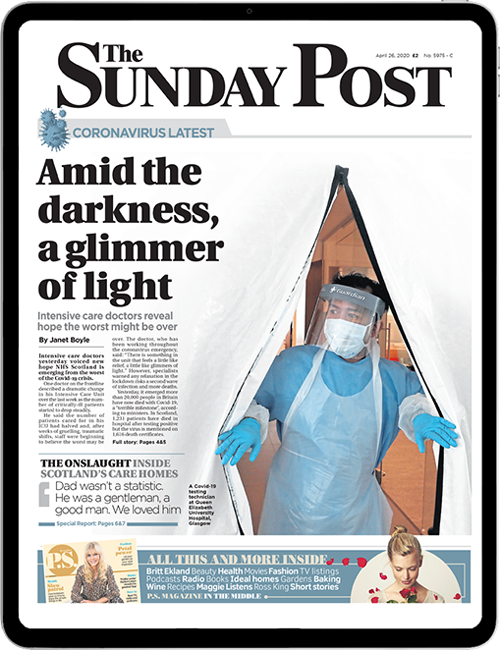 Enjoy the convenience of having The Sunday Post delivered as a digital ePaper straight to your smartphone, tablet or computer.
Subscribe for only £5.49 a month and enjoy all the benefits of the printed paper as a digital replica.
Subscribe