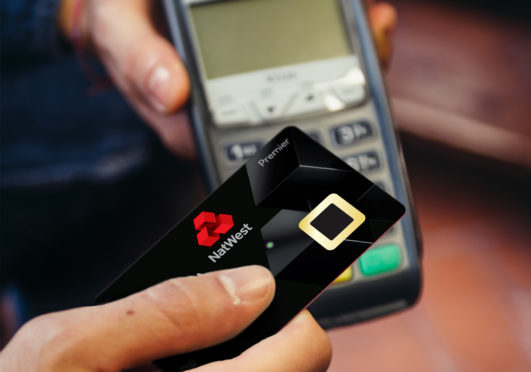 It is no longer only the Queen who leaves home without cash amid a revolution on the high streets as shoppers ditch notes and coins for plastic.
Charles Randell, chairman of the Financial Conduct Authority, warned last week that bank closures could speed up our move towards a cashless society but warned the trend could hurt the most vulnerable and punish small businesses.
Meanwhile, some traders are already refusing cash.
Perthshire café owner Mike Haggerton says his business will only accept card payments after the closure of his local bank left him with a 60-mile round trip to Perth.
Since 2015, 3,000 bank branches have closed across the UK, and cash machines disappeared at a rate of 500 per month last year – six times quicker than the previous year.
Despite 2.7million Britons relying entirely on cash, more than 130 communities now have no ATM and are being increasingly shut out of essential services, according to consumer watchdog Which?.
Catherine Burnet, head of financial services and senior partner of KPMG Scotland believes the transition to a cashless society is inevitable – and cashless pubs and cafes will speed the process along.
"Cash use is certainly in decline. Non cash payments have overtaken cash payments and it's estimated that in three years' time debit card use will overtake cash use," she explained.
"It's efficient for businesses and it puts more control into the businesses' hands.
"Banks in Scotland are conscious about this creating social exclusion and there are efforts to understand the impact on society to ensure they're not leaving people behind.
"The change is coming, so for banks it's about helping their customers understand and embrace the change. The rise of businesses like pubs and cafes that only take card can only hasten the demise of cash."
However according to Age Scotland, not everyone wants to switch away from physical money.
"Many older people in Scotland, particularly those on low and fixed incomes or a limited budget have told us that they prefer or need to use cash as a means of effective budgeting," Brian Sloan, Age Scotland's chief executive, said.
"While new technology can provide opportunities for some, it can isolate and limit options for those most vulnerable in society. It's often easier for older people to hand over cash to a family member if they want some shopping picked up than using a bank card.
"We know that older people have shared their distrust of technology and fears of being victims of scams, which is a very real worry for this most-targeted group.
"We encourage businesses to continue accepting cash payments to support all customers and their payment preferences."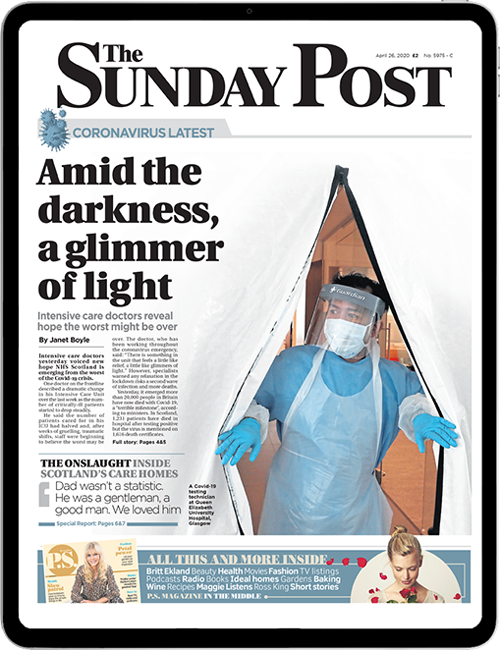 Enjoy the convenience of having The Sunday Post delivered as a digital ePaper straight to your smartphone, tablet or computer.
Subscribe for only £5.49 a month and enjoy all the benefits of the printed paper as a digital replica.
Subscribe