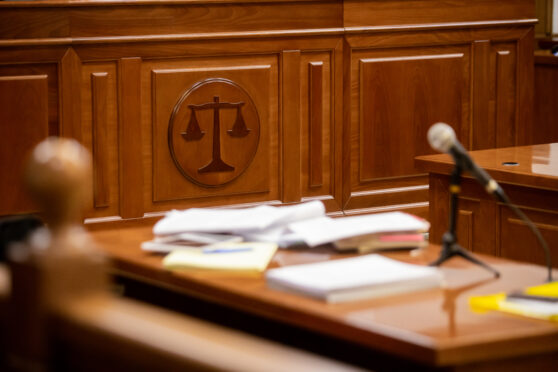 Children caught up in the justice system should be offered speech and language therapy to help them understand complicated proceedings, according to experts.
Victims of crime, ­witnesses and those accused of breaking the law are at a disadvantage if they have communication problems, according to research, and some could suffer life-changing ­consequences without support.
The warning comes after we told last month how justice campaigners have called on police to do more to stop young people falling into a life of crime. Official figures show more than 4,000 children were held in custody last year, including one nine-year-old, two children aged 10, four aged 11, and 28 12-year-olds.
Research into young ­people accused of crimes has shown between 60% and 90% are affected by speech and language difficulties. A separate study of young offenders in Scotland found a quarter have a clinically significant communication impairment.
A dedicated speech and ­language therapy service would improve the life chances of young people going through the justice system, according to Dr Ann Hodson, a senior lecturer in the Speech and Hearing Sciences Division at Queen Margaret University, Edinburgh.
She said: "Children with these difficulties are not able to tell their own side of their story, whether they are a witness, victim or alleged offender. That's a massive disadvantage with far-reaching consequences.
"They may not understand what's going on around them. They may say they understand when they don't. This can have a huge impact, potentially diverting the course of justice and their lives.
"The people who must prevent this are those working directly with the children. They need to be trained to recognise when a young person isn't understanding what is being said to them. The principles must be embedded in every aspect of the justice system where the child is questioned by an adult. For example, the police have to be able to say, 'this child can't follow what I am saying, I need to contact a speech and language therapist'.
"Speech and language therapists should be a part of every process in the justice system. That, to me, is the way to have these principles embodied."
Perth-based project REACH provides the only dedicated therapists working with young people in the criminal justice system in Scotland. Julia Pollock, one of its two speech and language therapists, said: "We've had people who have been accused of a crime but haven't been able to understand what that means to defend themselves because of their communication needs. When someone doesn't have the cognitive or communication skills to understand what is happening to them it has serious implications.
"We can assess the ­different level of communication needs in cases like that and inform the social work team and police of their capacity to understand what is happening to them. This can lead to positive outcomes for those young people who simply don't have that capacity and need intervention and support."
Emma Jardine, of justice campaign group Howard League Scotland, said: "Being charged with an offence can be a confusing experience, especially as more than half of children in the justice system present with speech, language and communication needs, making the situation more challenging for the child to understand and participate. This can lead to unfair outcomes and longer sentences being imposed."
The Royal College of Speech and Language Therapists (RCSLT), the professional body that represents speech and language therapists in the UK, offers free online training for professionals working in the justice system.
Glenn Carter, head of the Scotland office at the RCSLT, said: "It's undeniable that huge numbers of young people in the justice system have communication needs and require expert help. Needs differ greatly and are not always visible, but speech and language therapists have the right skills and expertise to identify people's communication difficulties as early as possible.
"While speech and ­language therapy can make clear differences in people's lives, provision across Scottish justice settings is patchy. More funding and training are required if we are to prevent offending behaviour in the first place, but also to help turn people's lives around when they enter the justice system."
The Scottish Government said: "We recognise that children with speech, language and communication needs are over-represented in a range of care and justice tribunals and settings. Proper support is required to help these children and young people understand, and then realise, their rights.
"A national children's ­hearings advocacy scheme has been funded and set up by the Scottish Government to provide independent support to children and young people. These services help children and younger people have a say in what is happening to them before, during and after their hearing."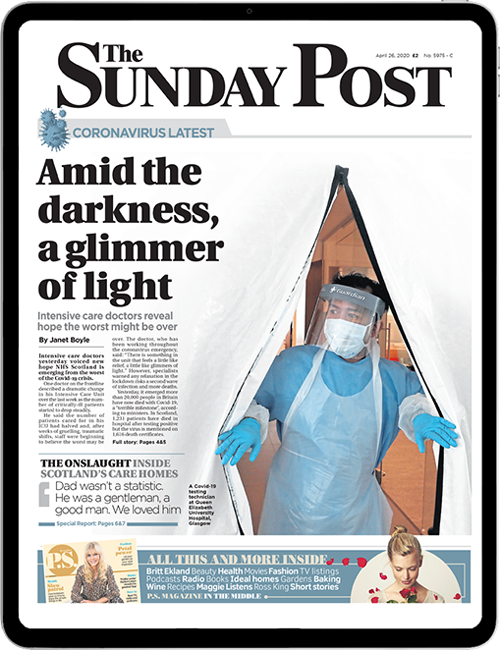 Enjoy the convenience of having The Sunday Post delivered as a digital ePaper straight to your smartphone, tablet or computer.
Subscribe for only £5.49 a month and enjoy all the benefits of the printed paper as a digital replica.
Subscribe