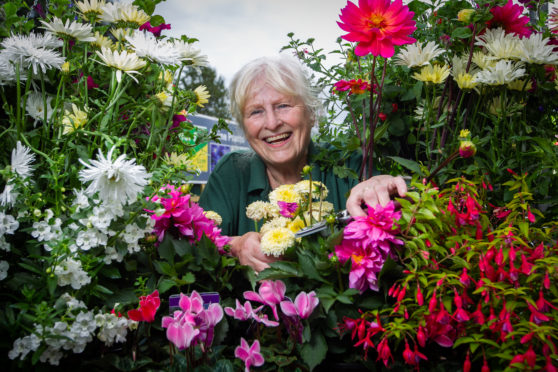 Bad news? More of us than ever are working past retirement age. Good news? It might be keeping us alive.
Around 85,000 Scots are now working on, towards and beyond their seventies.
And research has revealed working just one more year beyond 65 can mean up to an 11% lower risk of dying.
It adds that people who continue to clock on after 65 are three times more likely to report being in good health.
They are also half as likely to have serious medical problems such as cancer or heart disease, or to suffer dementia.
Research into half a million people in France showed that brainpower and mental agility stays sharp in those who delayed retirement.
But how do you stay healthy enough to work into your seventies and beyond?
Leading aging expert professor Paul Shiels says evidence points to staying active and having a good social life as two vital keys.
He heads up the Shiels Lab at Glasgow University and has studied the science of staying youthful.
"If you want to stay fit and healthy, learn to dance or play a sport," he says.
"Laughter is also important to having a good psychology and that makes it possible to stay sociable and fit in.
"A good social network of friends is vital.
"Eating healthy food and drinking moderately are a must.
"We age over the entire period of our lives but people who suffer from poverty, age faster."
A diet of too much red meat and not enough fruit and veg could increase your body's "biological age" and contribute to health problems, his research shows.
That is driven by a moderate increase in serum phosphate levels caused by eating red meat.
That, combined with a poor overall diet, increases the miles on the clock in contrast to chronological age.
His study looked at those living in the poorest areas of Glasgow and showed men suffered most.
Keeping your balance is a measure for longevity, say scientists.
Researchers at Kyoto University in Japan asked 1,300 volunteers aged 67 to stand on one leg with their eyes open and balance for 20 seconds.
The American Heart Association says that 30% of those who had trouble balancing had small vessel brain disease, minute haemorrhages, or both.
Falling can also cause hip fractures and serious head injuries, shortening lives.
Worryingly, around 30% of people aged 65 are injured in fall.
Age Scotland says that 43% of middle-aged Scots believe they will not have enough money to retire.
It adds that a third hope to work full-time past state retirement age and a quarter plan to reduce their hours.
Adam Stachura, Age Scotland's head of policy, said: "Many older people continue to work because they love their jobs, the social side, or just don't feel ready to retire.
"They bring huge benefits to the workplace, with years of experience and a willingness to mentor younger workers.
"However, it's worrying to see an increasing number of people work longer because they can't afford to retire.
"Many older workers don't feel supported or valued because of their age, though.
"They have been treated negatively or are under pressure to hide their experience when applying for jobs.
"With an estimated £360 million skills gap in Scotland, employers are missing out by not investing in older workers."
---
Don's story
Don Morton, 80, teaches young and middle-aged pupils rollerblading.
Don, from Newton Mearns, East Renfrewshire, took up the role when he clocked off from his retail job at 65.
He only started rollerblading two years earlier and to date he's never broken a bone.
But he believes that years of skiing helped him stay fit.
"I reckon it kept my balance," he said.
"Keep moving, keep living, is my motto.
"I don't need any heart or blood pressure drugs, even at 80, and my GP reckons I'm fitter than many of his younger patients.
"Special diets are not part of my lifestyle, either."
"I do get strange looks from passers-by on pavements and in parks.
"They're probably thinking I am some old duffer who goes skating but secretly they would love to be able to do it themselves, I'll bet!"
---
Helen's story
In rural Aberdeenshire Helen Tawse, 72, is running the busy village pub in Methlick.
She said: "I love the company and the craic because both keep me young.
"People will tell you that I have the gift of the gab and that's vital in my job.
"I didn't like school much, but I do have a great deal of commonsense.
"If I didn't like my job, I wouldn't do it. It's not for the money that I work.
"Holidays don't appeal much to me. I am a home-bird, really.
"I am lucky to live in a lovely part of the world," she added.
"I haven't a clue when I'll retire.
"Walking is my passion. If you keep moving, you keep living."
---
Sheila's story
Sheila McEwan, 74, played tennis until she was 72 and works at Dobbies Garden Centre, Milngavie.
"I'm lucky to be able to combine my love of gardening with working at 74," said Sheila who maintains her own garden. "The staff rota sees me put in two full-time days at weekends and additional ones to cover staff holidays.
"Working with people is a bonus.
"I reckon my two bionic knee replacements have also given me a new lease of life.
"Tennis kept me very fit but it took its toll on my knee joints – but they can always be replaced."
Her memory has been kept sharp by her love of bridge.
Sheila's gardening career began after she retired from her sports shop job at 60.
"I got tired of driving all over Scotland to our branch offices and opted for a change of job."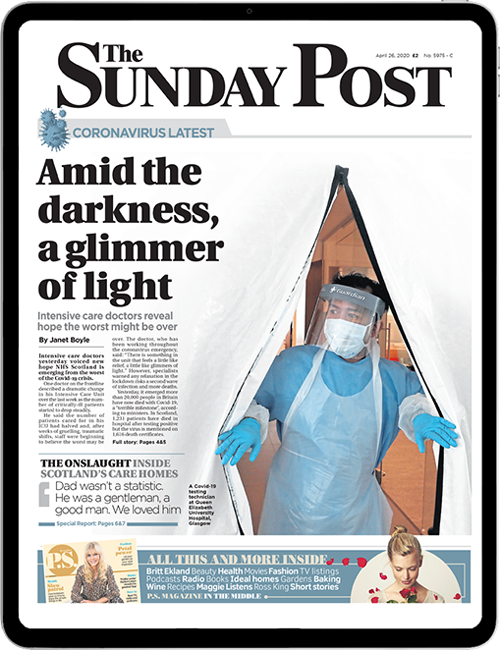 Enjoy the convenience of having The Sunday Post delivered as a digital ePaper straight to your smartphone, tablet or computer.
Subscribe for only £5.49 a month and enjoy all the benefits of the printed paper as a digital replica.
Subscribe