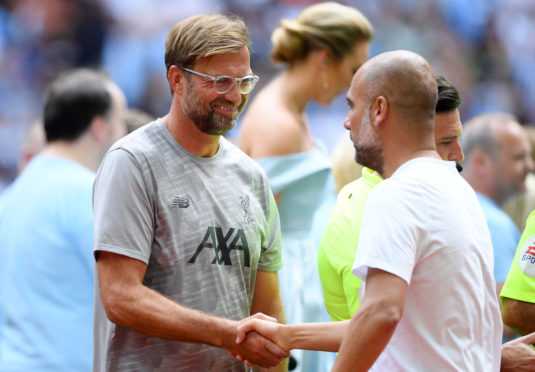 The transfer window slammed shut in England on Thursday evening.
You can be sure that every top-flight club in Scotland will now be keeping a close eye on the Premier League and Championship on the other side of Hadrian's Wall with a view to signing players.
There is no doubt that in the coming weeks, many players will become available for one reason or another.
It could be down to just not being good enough to be a part of the plans at their current club.
Or they may be itching to move on as they are not getting enough game time in the early weeks of the campaign, and they don't see the situation improving if they stay put.
The window in Scotland is open for business until September 2, so there will be comings and goings right up until the last minute.
In fact, you could never rule out a real coup happening for one of the clubs – a signing right out of nowhere that really whets the appetite.
With the big nations such as Spain, Italy and Germany still able to do business, it does leave English clubs vulnerable to losing a top player or two, and not being in a position to replace them.
For sure, there will be interest from the other top European leagues in players in England.
But the clubs need to stay strong and not give in. They must not sell their best players at this stage.
In the past few days Crystal Palace rejected big-money offers from a couple of clubs for Wilfried Zaha.
It was suggested Palace were holding out for a fee of around £80 million, but the interested clubs didn't meet that valuation.
Palace boss Roy Hodgson has admitted the player was disappointed not to have been allowed to leave.
You can see both sides in this case, and it's just unfortunate not everyone got what they wanted.
When you don't sell a player, it can lead to a bit of grief. But you have to stay strong.
You must do what is right for the football club, not any individual player.
But plenty of transfers did get over the line, and Arsenal completed some interesting business, not least the signing of Kieran Tierney from Celtic for £25million.
On the whole, the Gunners have signed well, but I still don't think any club will split Manchester City and Liverpool.
Chelsea were restricted in the market by their transfer embargo, but they were able to get Mateo Kovacic in from Real Madrid as they held his registration, having had him on loan least season.
Manchester United's big capture was Harry Maguire, an £80m buy from Leicester City, which makes him the most-expensive defender in the world.
Liverpool haven't made any big-money signings, and everyone at the football club will be comfortable about that.
They are the Champions of Europe and have an exceptionally-strong squad. There is no point in bringing in new players unless they are an improvement on what you have.
For every club, that's not as easy as it sounds.
You need to be patient and wait for the right moment and the right player.
Some managers and chairmen might feel the need to buy for the sake of it, whether it's to keep the fans happy or just add numbers.
But the one thing about Jurgen Klopp is that he will absolutely not do anything that he does not want to do.
That's a fantastic quality to have.
On the flipside, it's just as important not to lose any of your top players and Liverpool haven't sold anyone or loaned out anyone that weakens their squad.
Despite their domestic domination, Manchester City were not resting on their laurels and are around £100m lighter after bringing in Rodri, Angelino and Joao Cancelo.
All in all, every manager now knows where they stand – or at least they should do.
Yes, there is a risk they might lose one or two players, but hopefully they will not see any assets go that they feel are important to them to achieve their goals in the campaign.
To avoid this scenario, some people have suggested that UEFA, or even FIFA, should take control and insist on a uniformed transfer window.
I can see where they are coming from, but as long as you have the different leagues starting at different times of the season, I don't see how that would work and how the authorities could enforce it.
It is what it is, and we must all get on with it.