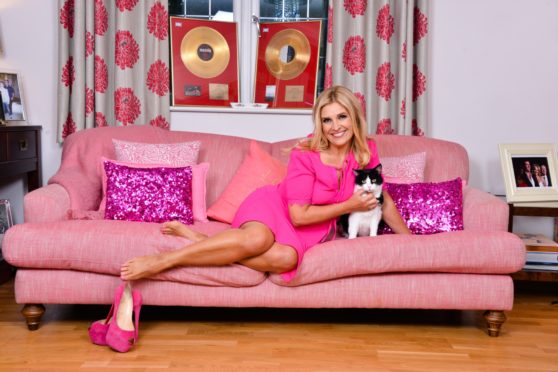 It has been a year of slippers and trainers but as lockdown eases shoe shops are predicting the return of the heel.
Retailers reported a 71% drop in purchases of high heels in the second quarter of 2020 while sales of flats soared in the last 12 months with high street brands reporting comfortable sandals and sturdy walking boots becoming their biggest sellers.
However, market experts say that while sales of comfortable shoes will remain high through the summer, they expect a resurgence of heels.
Caroline Townsend, founder and brand director at Angus-based shoemakers and designers Mandarina Shoes, said: "Higher heel sales are definitely returning and we are also delighted to say that orders are coming in for wedding shoes for brides and bridal guests, which is exciting.
"The trend for espadrilles continues this year, so we do think overall the flat shoe is here to stay with the maxi dress and sneaker trend still happening, but with unlocking we are sure that the joy of dressing up again will bring back the excitement of heels, making a return to a little elegance once more.
"In the past year we have had to pivot our business to flatter shoes to meet the demand as we noticed the trend tide was turning towards fewer heel sales.
"Over three quarters of our sales in the past year have been flat shoes, 40% up from the year before.
"During lockdown, our customers were wanting more practical and comfortable styles for indoor wear but we also noticed an uplift on outdoor shoes and boots, particularly as people were taking to walking more outside. Boots and the wider range of sneakers we included this year, were our bestsellers, as well as our loafers for comfy indoor shoes.
"We had to replenish three times on some colours of sneakers, and they are still selling fast now."
Nicola Monachello, buying director at Livingston-based high street brand Schuh says the "casualisation" of our wardrobes is here to stay but that heels are far from gone for good. She said: "In autumn/winter we're preparing for occasions to be back on the agenda and consequently heels and boots to make a comeback.
"The festive season in particular will be a key period for sales of dress shoes and partywear. It was a big trend in 2020 and we're continuing to see our customers opt for more comfy options, from trainers to sandals, and the big trend of the moment, Crocs.
"Our adults' sports category continues to grow and so far this year sales are up significantly versus last year. This season we've seen record sales of key trend flat sandals, in particular from our own brand label, such as the new, vegan Tallulah gladiator style."
Joanne Beckerman, of Dune London, said: "We have seen a huge uplift in demand for flat styles, from comfy 'dad' sandals which generated a 1,400-person waiting list, to smarter options such as backless loafers. 'Trainers' is our most searched-for keyword on the website at the moment.'"
---
My guilty secret? I've been wearing trainers and I liked it
Heels might be low on the agenda right now but Yvie Burnett says she'll never give up her sky-high stilettos.
The vocal coach is a self-confessed heelaholic and says, even if the trend is flats, she could never give up her love of Louboutins.
"I love shoes," she said. "I think I get it from my mum. She always looked smart and had matching shoes, hat and handbag. She was always immaculate and I think I get that sense of pride in looking nice from her. I'm also little, just 5ft 4 so I like to be in high heels to give me a bit of a boost and make my legs look longer."
Before lockdown Yvie, 52, who has worked on shows like The X Factor, Britain's Got Talent and The Voice, was rarely seen without the iconic red-soled stilettos. But, although she has turned to trainers over the last year, her designer shoes will soon be coming out of the cupboard again every day.
"I've got to admit, I have been wearing trainers – Louboutins obviously – and it has been nice to be comfy.
"But I can't wait until there are occasions to wear my heels again."
The mum of two's obsession with the designer shoes first started a few years ago.
"Every time I did a TV job or a big job, I would reward myself with a pair as a treat. The collection just grew and grew.
"In fact, there was one point I was so busy that I bought about four or five pairs in one year.
"The collection is now almost at three figures. I have a special cupboard for them and they're all still in the boxes. Each pair has a name and I know them all by name."
As much as she loves her shoes, Yvie is always happy to lend her heels to showbiz pals. "They've been borrowed by Holly Willoughby, Carol Vorderman and Amanda Holden to name a few.
"If ever I know someone who has an event on and doesn't have their shoes yet, I'll say 'what colour is your dress?' and lend them a pair of mine."
Though excited to wear them again, she says: "It will probably take practice to get used to walking in them again.
"Trends have changed but I will never part with my heels. I'm a heel woman at heart.
"There's nothing better than feeling good – and I always feel good in heels!"
---
Style or comfort? We can have both
By Wendy Rigg, P.S. Magazine fashion editor
After spending most of the past year in slippers, trainers or bare feet it seems that we're not ready to get back into heels any time soon.
Style icons such as Kate Moss and Kate Middleton are leading the way, creating an upsurge in sales of ballet flats and sneakers. The big success story of the summer season is "dad" sandals, proving that style can be synonymous with comfort.
I never thought I'd say this, but I love shoes with arch support. A podiatrist advised me that it was crucial to wear shoes with a footbed, especially around the house when we were spending most of our time there. It doesn't sound at all glamorous but it's sound advice. Fortunately, I'm on trend!
Personally, I can say that putting on my flats makes me instantly happy before I've even stepped outside the door. My comfortable, flat, muddy Blundstone boots mean I'm off to enjoy time walking in nature. Lockdown has made me realise the largest percentage of my time is spent in footwear that's practical, so it pays to invest in that. Of course I want shoes that look good as well as being comfortable.
Adam Green, the commercial director of Vionic Shoes, tells me there's been such high demand for slippers, flats and trainers that the company's next collection features styles that can be worn both inside and out – slipper-style sliders with sturdy soles.
Slippers you can wear outdoors? Yes please. In the old days we fashion editors used to carry flats around in our bags to walk home in. Now, thank goodness, they no longer need to be concealed – they're the main event!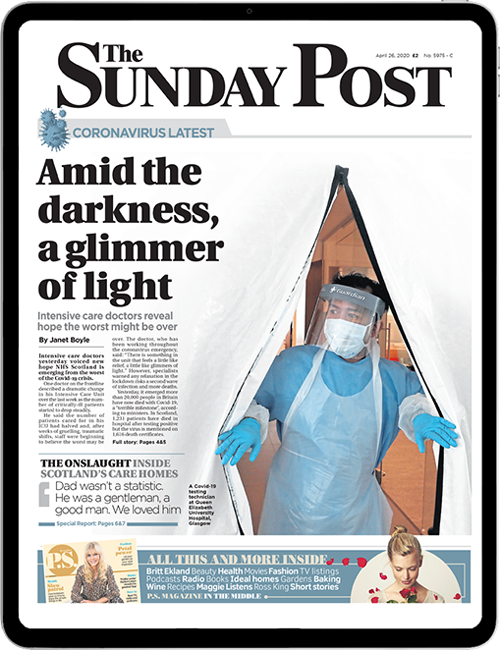 Enjoy the convenience of having The Sunday Post delivered as a digital ePaper straight to your smartphone, tablet or computer.
Subscribe for only £5.49 a month and enjoy all the benefits of the printed paper as a digital replica.
Subscribe