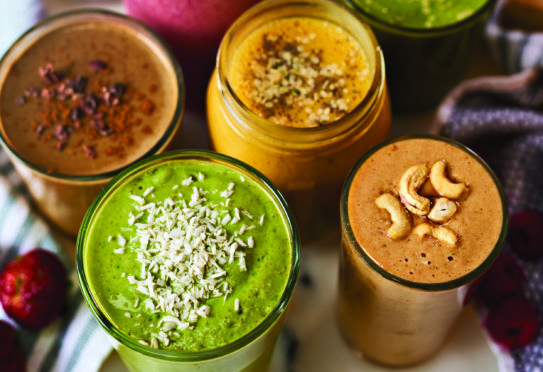 Anyone diagnosed with cancer wants to know how to manage the debilitating side effects of treatment.
The answer, according to a new book, lies in food. Nutritionists Sarah Grossman and Tamara Green's The Living Kitchen is packed with around 100 tasty, stress-free, and freezer-friendly meals, specially designed to relieve specific symptoms and side effects of cancer and treatments including chemotherapy.
But more than that, the recipes contain key nutrients aimed at boosting healing and protecting the body's healthy cells.
Sarah, 33, tells P.S: "Nutrition is so important before, during and after treatment.
"Proteins help with muscles recovery and staying strong. Vitamins and minerals protect the healthy cells and help the immune system to rebuild.
"Food can be comforting and it is something we can do to help our loved ones who are going through treatment. Giving them delicious food with healthy ingredients is one of the best ways you can support people emotionally.
"Nutrient-rich broths, soups, and smoothies can help when someone is experiencing a loss of appetite or when they are not able to eat anything else; with liquid options you don't have to worry about chewing or the pain of swallowing too much."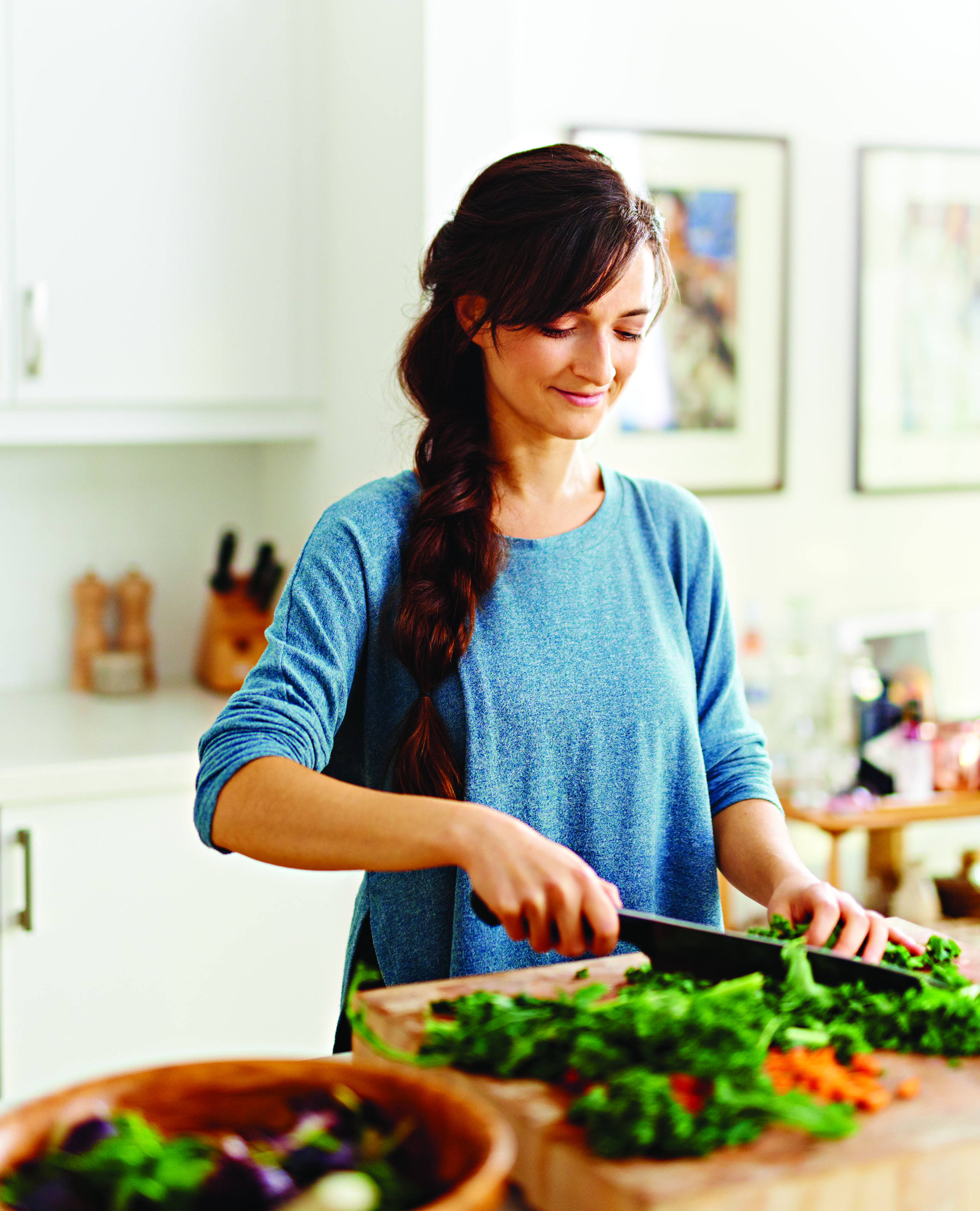 Before treatment
Fill up on immune-supportive foods
It's important to support your immune system and to detoxify organs like your colon, liver and kidneys. Eat immune-supportive foods like onions, garlic, ginger, lemons, blueberries, kale, broccoli and turmeric.
Reduce sugar intake
Sugar can interfere with your white blood cell function for up to five hours after ingestion. Eat foods that will keep your blood sugar stable and your insulin levels lower, like whole grains, beans, vegetables and healthy proteins.
Fats and protein
Eating healthy fats and protein will strengthen your body so that you don't feel weak going into treatment. Eat avocado, seeds and nuts or put a tablespoon of coconut oil, flax oil or hemp oil into your smoothies.
Avoid inflammatory foods
Avoid processed meat, alcohol, fizzy drinks, baked goods, most commercially made snacks, crisps, vegetable oils, sugar, refined flour, processed and deep-fried foods, and gluten if you are sensitive. Also limit red meat and unfermented dairy. Avoid cooking at high temperatures and never reuse cooking oil.
Eat simple foods
Avoid anything that has intense flavours or spices, and foods that are difficult to digest. Easy smoothies, oatmeal, soup, steamed greens, eggs and mashed veggies are all great.
Avoid alcohol
The liver works hard to detoxify everyday substances, including hormones like oestrogen, and has the additional burden of chemotherapy drugs and possible radiation exposure. Alcohol affects its ability to detoxify substances properly.
Drink more water
Aim to drink about 1.5 to 2 litres of water a day to help flush out toxins.
After treatment
Many cancer treatments impact taste, smell, and saliva production. You may notice foods start to taste metallic, like cardboard or just bland. This can be frustrating, especially if you are unable to taste flavours that you typically enjoy. Here are some tips to combat these particular side effects.
If you experience a metallic taste in your mouth, try eating with plastic cutlery.
Rinse out your mouth before and after meals with warm salt water (avoid this tip if you have mouth sores, as salt water will aggravate them).
Add extra herbs to meals, for example, parsley, basil, dill, coriander, thyme, rosemary or oregano.
Add spices to enhance the flavour of dishes, like cumin, cinnamon, coriander, sumac, za'atar, chilli powder and paprika.
Try cuisines like Moroccan, Thai, Mediterranean or Indian, which incorporate lots of spices and flavours your taste buds may not be used to.
Add fresh garlic or roasted garlic to savoury meals to bring out flavour.
If foods tastes metallic, add a bit of acid over the top – for instance, lemon juice, lime juice or orange juice.
If food tastes bland and dry, add sea salt or drizzle oil (extra-virgin olive oil, flax oil, hemp oil or coconut oil) over your meal.
---
Try this… Bone broth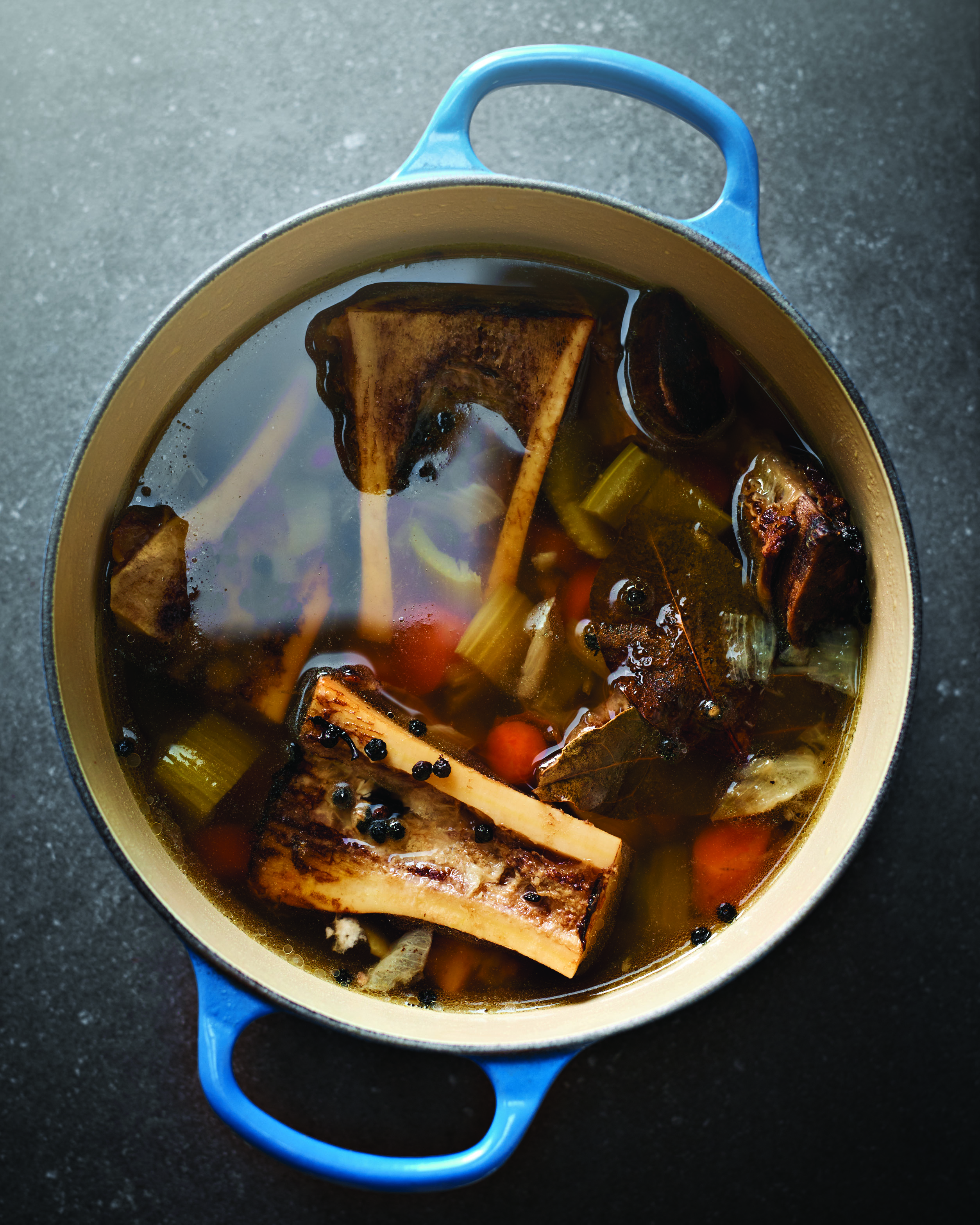 Bone broth is seen as a elixir for health because it contains gelatin and glycine, both of which support the liver, build muscle, supply energy and rebuild the lining of the
digestive tract.
So, if you have an upset stomach, are feeling nauseated, have a dry mouth, are experiencing weight loss, or have low blood cell counts, it's time to drink Strong Bones Broth.
This recipe takes a bit of time to make, but with every brothy spoonful you'll know it was well worth it.
PREP TIME: 15 MINUTES
COOK TIME: 5–6 HOURS
2.25kg mixed beef bones and meat (marrow, knuckles, neck)
3 litres water
4 tbsp apple cider vinegar
3 carrots, peeled and chopped
3 celery stalks, chopped
2 onions, quartered
2 tsp sea salt
2 bay leaves
½ bunch fresh parsley
1. Preheat your oven to 180C.
2. Place all the beef bones and meat on a rimmed baking sheet lined with parchment paper. Make sure the baking sheet is not overcrowded.
Roast the meat for 1 hour. You will start to smell the bones roasting before you take them out, and the aroma will be glorious.
3. Once the beef has finished roasting, place a large stockpot on the stove and add all the ingredients.
4. Bring to the boil and skim the foam that floats to the top with a slotted spoon. Reduce heat, cover, and simmer on low for four to five hours or up to 12 hours, if you like. You may need to add more water periodically to make sure the bones remain submerged.
5. Allow to cool slightly, pour through a fine mesh sieve into large pot.
6. Store the bone broth in airtight containers in the fridge for up to four days or freeze for six to 12 months in 250ml portions so it is easy to defrost and use.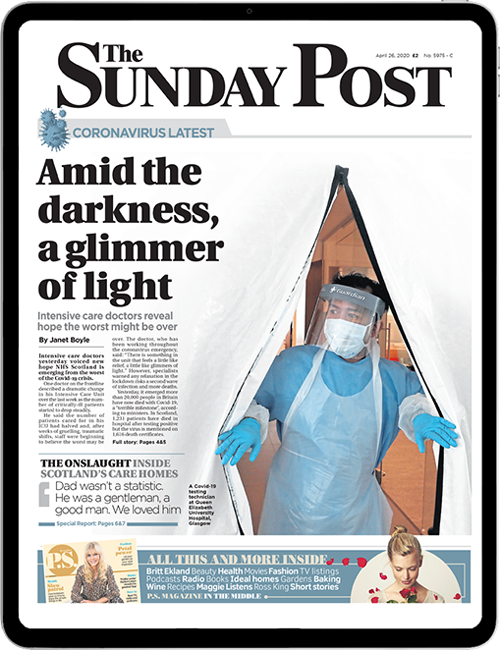 Enjoy the convenience of having The Sunday Post delivered as a digital ePaper straight to your smartphone, tablet or computer.
Subscribe for only £5.49 a month and enjoy all the benefits of the printed paper as a digital replica.
Subscribe